Sultan of Sokoto to Nigerians: Let Us Not Deceive Ourselves, Things Are Not Alright
- Sa'ad Abubakar has declared that things are not well with the country
- The Sultan of Sokoto made this disclosure following the security situation of the country
- However, the traditional ruler says he is happy because the National Assembly has recognised this
PAY ATTENTION: Join Legit.ng Telegram channel! Never miss important updates!
A message has been sent to Nigerians by the Sultan of Sokoto, Muhammad Sa'ad Abubakar. According to the traditional ruler, Nigerians should not deceive themselves that things are alright in the country.
He made the comment during a National Security Summit in Abuja, Channels TV reports.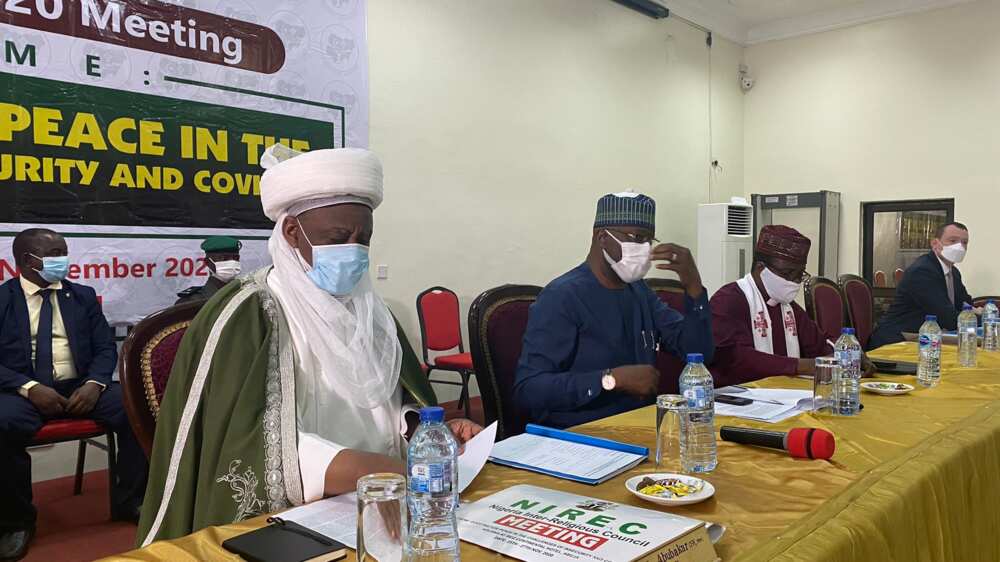 He said:
"Let us not deceive ourselves that things are alright, things are not alright," the revered traditional ruler said. "We know it and we see it. For some of us, we have seen so much in our lives.
"Now things are really very bad. It doesn't take anybody to know that Nigeria is in a very bad situation and it is a fact."
Meanwhile, he commended the speaker of the House of Representatives, Femi Gbajabiamila, for initiating the National Security Summit.
The traditional monarch added:
"In the last one and a half months, we have had three serious gatherings like this with the highest security echelons, leaderships in the country.
"Today, we are here once again to talk on the same issues of national security. I think enough of these talks, let us walk the talk.
"The more we sit here and talk, the more time we waste in taking real actions because we know the problems."
Recall Legit.ng reported that the leadership of Nigeria's National Assembly (NASS) opened up on the true state of the country's security challenges and their attendant effects.
During a summit organised by the House of Representatives' special committee on security on Wednesday, May 26, the speaker, Femi Gbajabiamila, and the Senate president, Ahmad Lawan, lamented over the increasing activities of bandits and terrorists in Nigeria.
Gbajabiamila noted that at such a time when insurgency is shaking the foundation of the country, it is proper to admit that the efforts to tackle insecurity have so far not yielded the desired results.
Source: Legit.ng