Activist Reveals Why Nigerian Military Is Struggling to Defeat Insurgents, Bandits
- The conversations around Nigeria's insecurity challenges are still ongoing
- A respected activist and veteran election observer, Ezenwa Nwagwu, says the seeds of insecurity were sown in the past
- The activist blamed the recruitment processes in Nigeria security agencies, saying they have affected the quality of men in the military
PAY ATTENTION: Join Legit.ng Telegram channel! Never miss important updates!
The Executive Director of the Peering Advocacy And Advancement Centre in Africa (PAACA), Ezenwa Nwagwu, has said the Nigerian military is struggling to contain insurgents and bandits in the country due to patronage and cronyism in the recruitment process into security agencies.
Nwagwu made the comment during an exclusive interview with Legit.ng recently in Abuja.
The activist noted that the training process in the military has been altered so as to be weaker in force, content, or value.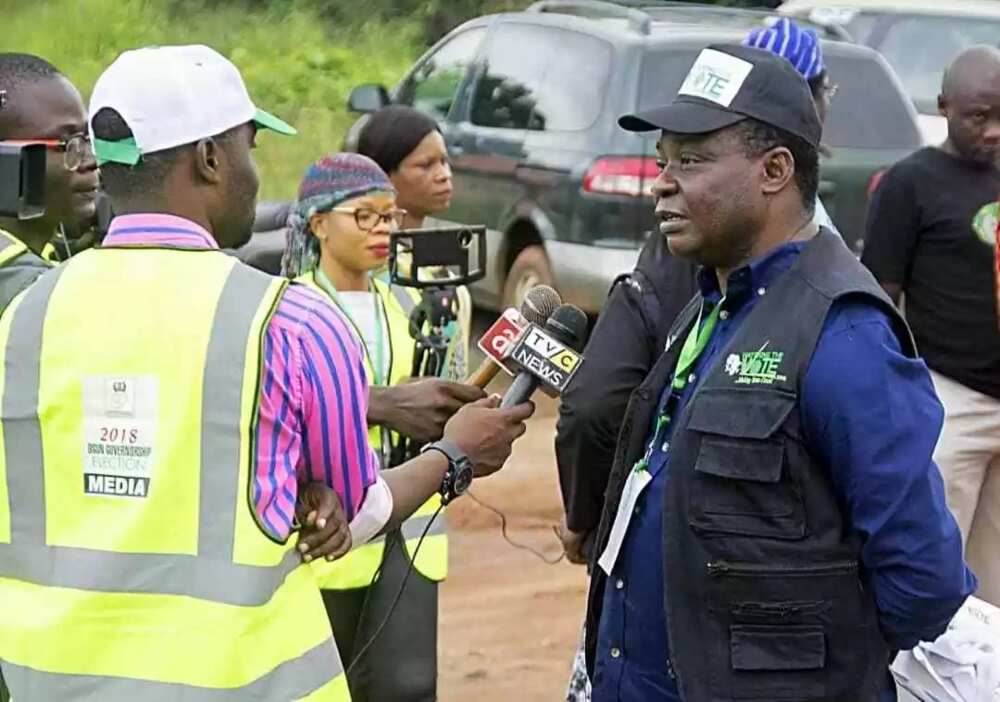 PAY ATTENTION: Install our latest app for Android, read best news on Nigeria's #1 news app
His words:
"The problem with our security is far and wide. The first thing is, since the coming back of democracy, we have used patronage and cronyism for recruitment into the military. Generals, when they are leaving, replace themselves with their children.
"We have, through that, watered the training process, the drilling, and the discipline that the process should have.
"Those guys are no longer willing to die for anybody. So, it's about transactions. They have seen models of Generals who are billionaires. They no longer want to die for anybody. They don't want to save the country.
"We have a challenge with recruitment into security agencies. Letters from members of the National Assembly, letters from the minister, letters from influential people to join the most strategic wing of our country have whittled the ability of our security agencies to engage.
"So, what you sow in 2000, in 2003, in 2007, is what we are reaping when banditry has taken an international dimension."
He added that the crisis in Libya which led to the ouster of Late Muammar Gaddafi has triggered insecurity across Africa and Nigerian is not immune to it.
He said:
"The collapse of Libya and the heavy equipment and ammunition that the US armed the people who kicked out Gaddafi. Those arms have been brought into West Africa and our army is not an army that is fortified, both in terms of discipline, training, and capacity to confront banditry right now.
"It was soldiers that used to disarm rag-tag armies, now rag-tag armies are the ones disarming them. That tells you that the quality of your soldiering has collapsed to the point that it can no longer meet the challenge that you are facing."
Meanwhile, a monarch in Oyo, the Aseyin of Iseyin, Oba Abdganiy Adekunle has called on residents in the state to stop selling lands to individuals that they cannot ascertain their nationality.
According to the monarch, the act by some of the Oyo residents contributes to insecurity in the state.
He made the claim in a statement issued on Wednesday, May 5, adding that security intelligence pointed to that foreigners from Niger, Chad, Cameroon, and other countries who do not have proper documentation were buying lands from Nigerians.
Source: Legit.ng