I Can't Breathe: Help 20-Year-Old Rokibat to Beat Strange Infection That's Eating up Her Face
Apparently humbled by life and left on a lone path by a struggle that is ripping her off the best of her youthful years, desolate Rokibat Adefabi daily finds solace inside an old dilapidated "family house", looking helplessly as her dreams are gradually fading away like sand in the wind.
PAY ATTENTION: Donate to Help Take Children of Calabar out of Streets; Let's Change More Lives Together
The 20-year-old's towering dream is to follow the enviable path of her late dad in a law profession or become an accomplished achiever in any of other beautiful careers. However, life — a swinging whip in the hand of destiny — happened when she was in Primary 3 and left her life in shreds.
It all began in 2008 in Lagos state where Rokibat was living with her father who was working at a law firm.
As she recounted, her ailment started with what looked like a boil inside her nostrils when she was in boarding school.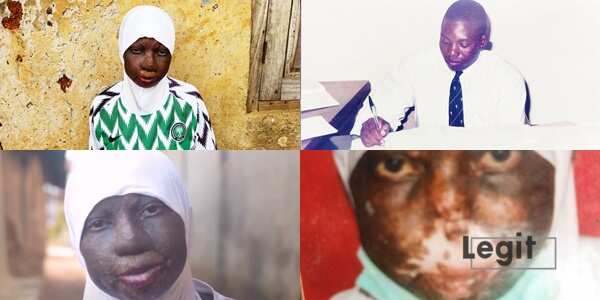 Her father noticed the strange bulge and as a typical African, he started treating it with earwax, only for the boil to get bigger and the pain also becoming unbearable. She was eventually taken to the hospital for treatment.
When the boil resisted earwax treatment and continued to swell, Rokibat and her daddy intensified efforts in a medical way which led them to the Lagos State University Teaching (LASUTH).
At LASUTH, a doctor who happened to be a former student of Rokeebat's dad in secondary school advised that the girl be transferred to the University College Hospital (UCH), Ibadan.
They were given a referral letter in 2019, signposting the beginning of miserable sequences in the life of an innocent young girl.
Rokibat told Legit.ng correspondent:
"At UCH, I was referred to the ANT clinic where we conducted several tests for a year.
"Later, my two consultants (Dr Adeosun and Ogunkeyede) said it was a fungi infection. I was admitted for four years for treatment.
"The mystery behind is that if they give me treatment today, I will feel relieved but the next day the pain will come back again. Later they said I should go home and be reporting occasionally."
Losing her dad who was the only hope
In 2016, Rokibat was referred to the MPO (a skin clinic) in the same UCH, Ibadan. It was there a cream was recommended for her when the infection was eating up her face and she could not move out again to play with her peers.
Her dad had visited two radio stations to seek a public donation from well-meaning Nigerians. According to Rokibat, N700,000 was raised and the donation was used to do the first stage surgery on her festering face.
Later, due to financial constraint, she embraced the orthodox alternative. Months after the face showed a sign of getting dried up and comfort beaming back to Rokibat's face, life struck— she lost her dad.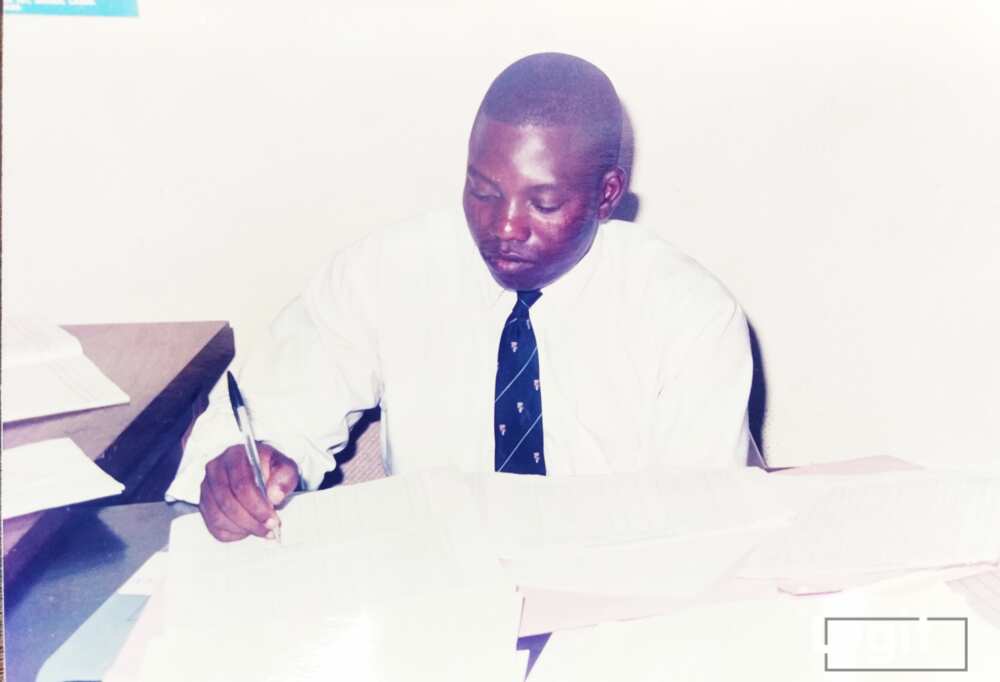 Before his death on January 16, 2018, Barrister Adefabi was a lawyer at a Lagos law firm. Rokibat's strange illness, however, forced her father to sell his car after he had exhausted his savings trying to treat his daughter. Sad to say that he also resigned.
"He was rushed to UCH Ibadan. But after we could not gather the money needed to treat his kidney problem, we were told to go back home.
"Three days later, my father died. Since then I have been leaving in Iseyin with my grandma."
"Facing stigma and rejection almost led me to suicide"
Since the infection started to spread over Rokibat's face, life has been miserable for the 20-year-old Iseyin-born. Her face always gets people scared and she has been accused of witchcraft.
Apart from public ridicule which she is already used to, at a workplace where she is learning tailoring, her co-apprentices do not move closer to her. And she was once told not to come to work again because her face "looks terrifying and ugly."
Impregnated by irresponsible "husband"
Rokibat told Legit.ng that when she relocated to Iseyin, Oyo state after the death of her father, things became difficult and she had to stay with her old grandmother in their "family house."
It was there she met a young man who is a motorbike mechanic. It was all love initially despite her illness. But immediately she got pregnant, the man took to his heels.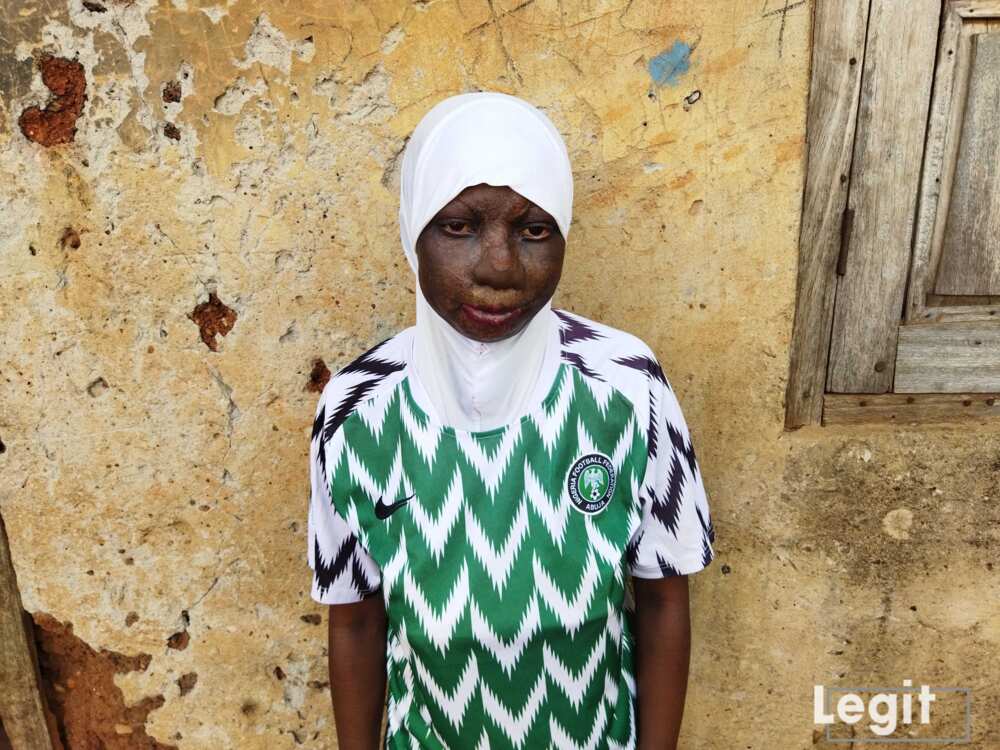 "When I got pregnant, he denied it. It was when I delivered a baby boy that his family members came and gave the boy a name. The boy is five months old living with me."
"I will need N2m for surgery and medication"
PAY ATTENTION: Legit.ng is on a mission to support vulnerable children of Calabar – join the initiative on Patreon, let's change more lives together!
Speaking further with Legit.ng, Rokibat, who showed high intelligence and brilliance, said she will need up to N2million to do her second correctional plastic surgery at the UCH, Ibadan.
The mother of one pleaded:
"I cannot breathe. I only breathe through my mouth most times. I need people to help."
Donation
If you wish to donate to Rokibat, kindly call us on +234 813 896 7139.
You can also mail us at info@corp.legit.ng
Donations can also be made via http://www.patreon.com/legit
Source: Legit.ng