US Gun Violence: Keyamo Tells Nigerians to Stop Ethnicising Insecurity
- Keyamo has reacted to the recent mass shooting in America
- The minister consequently asked Nigerians not to bring ethnicity into the insecurity situation in the country
- Meanwhile, Nigerians have replied him over his comment
PAY ATTENTION: Join Legit.ng Telegram channel! Never miss important updates!
Following the latest mass shooting in the United States of America, the Minister of State for Labour and Employment, Festus Keyamo (SAN), has stressed the need for Nigerians to understand that insecurity is a global phenomenon.
Recall that eight people were killed when a gunman opened fire at a FedEx Ground facility before proceeding to kill himself.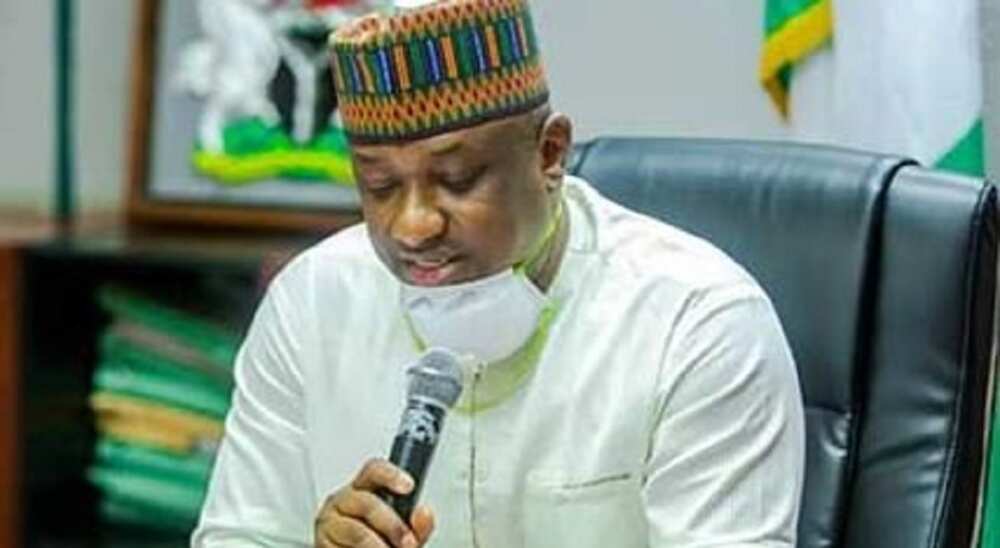 "Yet, another mass shooting in the USA today. The statistics in the US is staggering. However, it's no excuse for our state of insecurity & it is immoral for us to compare & say ours is even lesser. But we should stop ethnicising & politicising what is clearly a global phenomenon."
Meanwhile, Nigerians have reacted to Keyamo's post with many people telling the minister not t compare the two countries.
@ressotelli wrote:
"Let's stop deviations. All I know is my Nigeria. USA is not Nigeria, let's just face what is facing us here at home and not creating avenue for excuses sir."
@jayjayjohnsino also wrote:
"President Biden knelt down before the son of Geroge Floyd. When will Buhari apologize for his 1983 coup against Shagari? If another person topples his govt now, and place him on house arrest will he be happy?"
@Frank4tune
"It's only a bad occurrence you can view as a global phenomenon. That's a smart way to neutralise people's mind against the inabilities of the administration you speak for. Extend your 'whataboutism' mindgame to their good governance and juxtapose it too."
@gbemiro also added:
"US is having problems with their guns that no other western nation is facing but our minister is using it to justify terrorist activities largely perpetrated by a section of the country and pampered by their political class.
"Buhari may have his problem, but lot around him is Smiling face with horns."
In another report, Festus Keyamo warned that some people who commercialise thier opinions on social media do not have reputable character.
Keyamo in a tweet on Tuesday, April 13, stated that he pities people who make such social media influncers their moral compass
He said:
"I am not angry that some smart alecs have commercialised their opinions on Social Media and the so-called 'struggle'. I only just pity thousands of gullible ones who still believe that these characters are on some altruistic mission to provide the moral compass for this country.''
Source: Legit