Akwa Ibom PDP Mocks APC Over Internal Wrangling, Says Party About to Self-destruct
- The PDP in Akwa Ibom has launched a stinging attack on the APC in the state
- The party was reacting to the APC's allegation that the PDP was trying to lure its members
- Major APC chieftains and stakeholders in Akwa Ibom state have been at loggerheads in the past few weeks
PAY ATTENTION: Join Legit.ng Telegram channel! Never miss important updates!
The Peoples Democratic Party, PDP, in Akwa Ibom has described the state chapter of the All Progressives Congress, APC, as a party whose level of ignorance is pathetic.
The party further stated that the APC is forever tied to perennial internal politics of self-destructive hostility amongst its chieftains and stakeholders.
In a statement sent to Legit.ng on Friday, April 16 by its spokesman, Mr. Borono Bassey, the PDP said it watched with unfettered amusement how members of the APC wail about the impending exodus of their members to another party.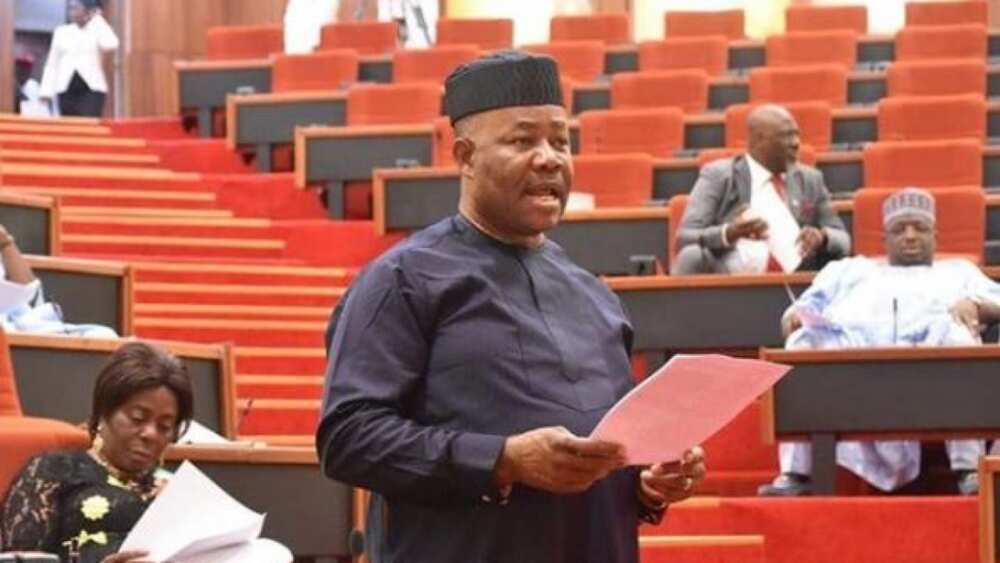 PAY ATTENTION: Install our latest app for Android, read the best news on Nigeria's #1 news app
Part of the statement read:
"In their lamentation treatise, the makeshift publicity secretary of the APC in Akwa Ibom sent out a loud wail on behalf of the party that a prominent member of one of the pressure groups under the APC – the Akwa Ibom Democratic Forum, is coordinating the exodus of their members to the PDP.
"The PDP in Akwa Ibom is forced to wonder if the APC in its characteristic display of crude ignorance is also ignorant of the fact that it is commonplace for children whose parents are frequently at each other's throats to abandon such homes and seek refuge in safe spaces where they can have warmth and maintain their sanity."
According to Bassey, the PDP and Akwa Ibom people are not shocked by the ongoing festival of hostility within the APC in the state, adding that everyone had come to the realization that the APC is a congress of people driven by greed.
He added:
"As a forward-looking political party, we hereby warn the APC to desist forthwith from these unproductive practices of attributing their serial woes to the PDP."
Recall that prominent APC chieftains in Akwa Ibom state have been at loggerheads in the last few days.
Last week, the ward executives of the APC in Ukana West 2 have unanimously passed a vote of confidence on President Muhammadu Buhari, Senator Godswill Akpabio, and other leaders of the party.
Earlier, the party leaders had declared Akpabio as the authentic leader of the APC in the state.
But, two days ago, Akpabio was removed as the leader of the party in Akwa Ibom state by some stakeholders after their meeting in Uyo, the state capital.
Ita Udosen, the state caretaker committee chairman, said the state leadership status conferred on Akpabio by a faction of the party has been formally nullified.
Source: Legit