Buhari's London trip protest not attack on north, former presidential aide Umar Sani declares
Umar Sani, a former senior special assistant on media and publicity to the ex-vice president, Namadi Sambo, has reacted to a protest staged by some Nigerians during President Muhammadu Buhari's recent trip to London.
PAY ATTENTION: Join Legit.ng Telegram channel! Never miss important updates!
The governor of Zamfara state, Bello Matawalle, had described the protest as an attack on the people of the northern part of the country.
In an exclusive interview with Legit.ng, Sani, however, said the protest by Nigerians in London was to register their displeasure over insecurity, poor economic management and corruption in the country.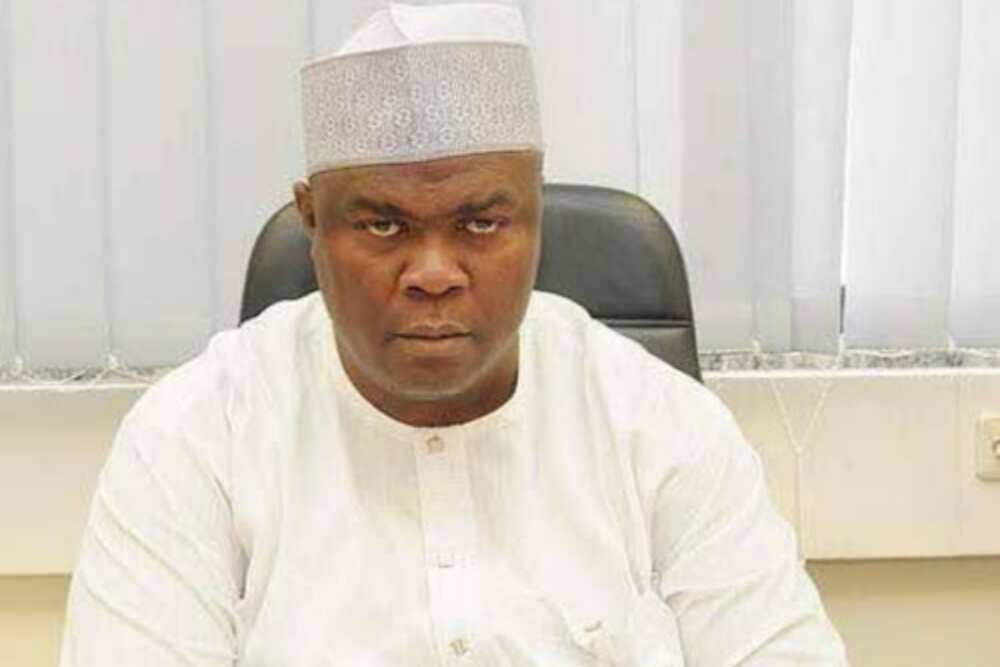 Excerpt:
How do you react to the statement made by Governor Matawalle, saying that the southerners should not expect protection from the north if killings of northerners continue in the south?
His Excellency Governor Bello Muhammad Matawalle is, by all means, a statesman and a patriot. As a patriotic citizen of Nigeria, the unity of Nigeria should be his foremost priority and reference to northerners and southerners should not be a phrase he uses to distinguish fellow Nigerians.
To caution against ethnic killings, his point of reference should be directed at places where such incidents occur. Statements like this are the bane of disunity and divisibility of the Nigerian state.
Sanctity of life and its absolute protection is the essence of governance, whilst irredentists can champion such causes, the government must eschew itself from such comments that may be viewed as a potential threat to peaceful co-existence.
The old national anthem was replaced because of a phrase that showcases our differences rather than our singular unity. "Though tribes and tongues may differ..." I feel we should tread with caution our choice of words or rather a semantics. Wrong statements are a time bomb in our Nigeria of today where the citizens are frustrated due to poverty and poor governance.
Governor Matawalle also alleged that the protest against President Buhari's London trip is an attack against the north. What is your comment on this?
Buhari's London trip protest is not an attack against the north. It is evidently clear that it is a genuine protest against bad governance. It is a protest against insecurity, poor economic management and corruption.
It is a protest to protect Nigeria from extinction or being a failed state. All shades and manner of Nigerians were at the London protests, Prof. Ishaya Audu's daughter, a core northerner, was there and so are other personalities from every part and segment of our country who are in Diaspora.
Don't forget that Jonathan also suffered such protests during his time and no meanings were read to it. Our duty as citizens is to protect the sovereignty, territorial integrity and ensure the indissolubility and indivisibility of the Nigerian state.
The north may not have participated in the EndSars protest but it is not against it either. Bad governance must be resisted and challenged everywhere so that precedence or benchmarks should not be set out of it.
PAY ATTENTION: Install our latest app for Android, read the best news on Nigeria's #1 news app
Meanwhile, Legit.ng had previously reported that President Buhari arrived in Nigeria via the Nnamdi Azikiwe international airport from the United Kingdom where he went on medical vacation for two weeks.
The president left the country on March 30, for his first medical trip in over a year.
Buhari, after a brief welcoming ceremony at the airport, boarded a presidential helicopter that conveyed him to the Presidential Villa.
Source: Legit.ng