Akpabio Rejects Jailed Professor, Says he did not Rig for him
- Professor Peter Ogban rigged for the PDP according to Godswill Akpabio
- Recall that the prof was recently jailed for manipulating election result during 2019 election
- According to the former governor, he was a victim of election fraud
PAY ATTENTION: Join Legit.ng Telegram channel! Never miss important updates!
The idea that the jailed professor, Peter Ogban, rigged election for him has been dismissed by Senator Godswill Akpabio, minister of Niger Delta Affairs.
According to him, the professor colluded with the Akwa Ibom INEC resident electoral commissioner and the PDP, PM News reports.
He insisted that the returning officer was not punished because of him and t
The former Akwa Ibom state governor disclosed this in a press statement by his spokesman, Aniete Ekong.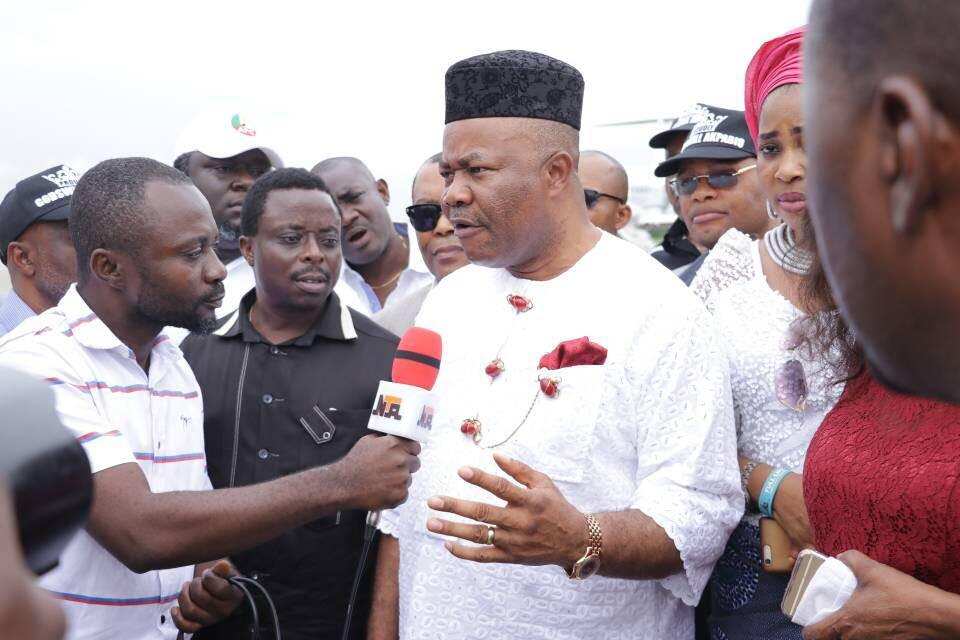 He said:
"In their desperation in a continuing campaign of calumny against Senator Akpabio, the INEC in Akwa Ibom State twisted the context of the judgment and maliciously claimed that the election was rigged in favour of Senator Akpabio.
"Nothing could be further from the truth. The facts of the case put a lie to this assertion.
"Contrarily, Senator Akpabio was a victim of the fraudulent manipulation of the election of Akwa Ibom North West Senatorial District held on 23rd February 2019.
"He is vindicated that the perpetrators of the electoral fraud are being brought to justice. At last the chickens are coming home to roost.
Recall that Legit.ng reported that the verdict quickly elicited reactions from social media users with many people happy at the sentence.
@yamusanjire wrote:
"At least professor Peter Ogban will have 3 years of researching about prison soil. I hope to see the day that election manipulators will face the full wrath of the law in this country. 1 down."
@Greatrufus1 also said:
"These Nigerian professors who should uphold standards often help illiterates to rig election results. Many of them are still undergoing trials in various Courts and they must be jailed."
@Iheanyi_Anunobi added:
"Worthless professor that can't uphold his professorship. I believe he must have manipulated the result for an illiterate, a dropout, a tout or a certificate-less person like Buhari."
Source: Legit.ng