Matawalle makes U-turn after rejection of Buhari's no-fly zone order in Zamfara
- Governor Bello Matawalle has made a U-turn on his rejection of the no-fly zone order from President Muhammadu Buhari
- The Zamfara governor on Wednesday, March 3, said the directive from the president is in order since it was given in the interest of people in the state
- This position from Matawalle contradicts an earlier report in which he was quoted to have rejected the presidential order
PAY ATTENTION: Join Legit.ng Telegram channel! Never miss important updates!
As an after-thought, the governor of Zamfara, Bello Matawalle, has aligned himself with the no-fly zone order of President Muhammadu Buhari over the state due to rampant cases of kidnapping.
Governor Matawalle on Wednesday, March 3, stated that he has no problem with the order because its core objective is to secure the state from more attacks by bandits, PM News reports.
Moreover, the governor stated that he supports the ban on mining in Zamfara but made the clarification that illegal activities in this regard have been before the problem of banditry arose.
He said:
"If not for my people, I will not be having sleepless nights trying to protect the lives and property of the people of Zamfara.
"How did the decision of Mr President on the no-fly zone affect me? I accept it and I agreed with that. people don't even know that Zamfara doesn't have an airport."
However, it was earlier reported that the governor rejected the National Security Council's decision to declare Zamfara state as a no-fly zone.
Daily Trust quoted him as saying:
"It seems the security council doesn't understand where the nature of the security problems in Zamfara state but if they decided to take such action let them go ahead. I'm not afraid of anybody and the problem of insecurity in the state predated my administration.
"Nigerians are waiting to see the outcome of the security council resolution to see if these bandits would be crushed. If the federal government fails to crush them after this resolution, then Nigerians will understand that they only sat and serve themselves tea, nothing more."
The Zamfara state governor made the comment while playing host to the chairman of the Nigeria Governors Forum, Dr. Kayode Fayemi.
Fayemi who was accompanied by his Kebbi state counterpart, Atiku Bagudu, was in the north-west state on a sympathy visit.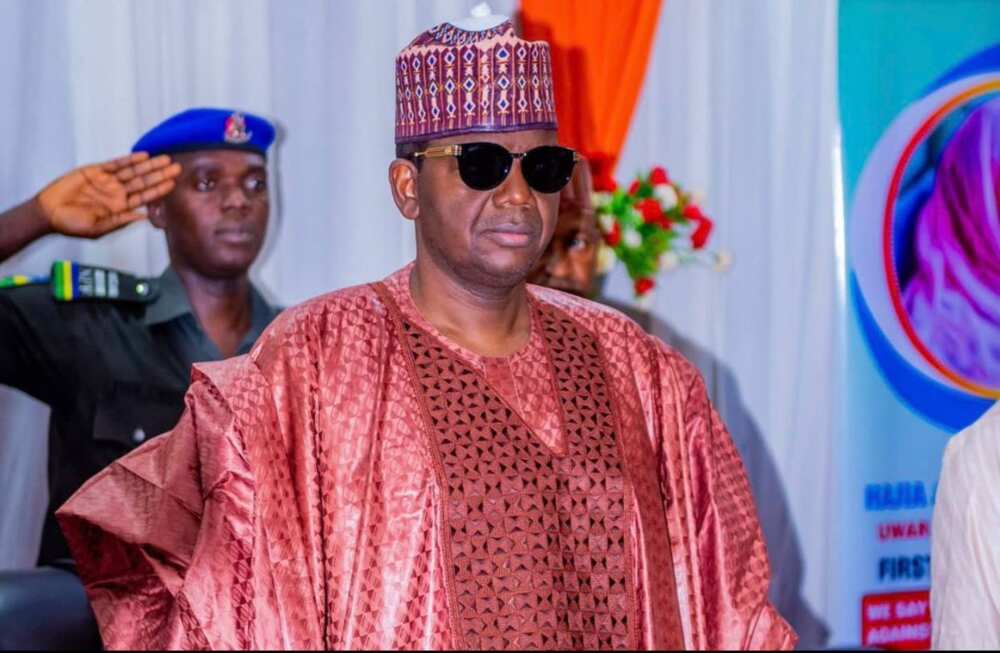 PAY ATTENTION: Join Legit.ng Telegram channel! Never miss important updates!
Some Nigerians have been commenting on Matawalle's stance via social media.
Otale Gbeje wrote:
"How has the governor's non-kinetic approach stopped banditry? 72 hours after he gave amnesty to bandits, they struck again by abducting children in their school."
Sani Ladi wrote:
"Matawalle has no solution, either. He is the governor but he is more worried about re-election than destroying the bandits. Is 'negotiating' and giving money a solution? Zamfara is extremely unfortunate, honestly. It's one incompetent governor after the other."
Kabiru Amra wrote:
"How will they end this insurgency?? If the state government and the federal government are still dragging on mutual agreement."
Auwal Gonga wrote:
"I agree with the Zamfara governor. The federal government's strategy on bandits in the northwest will fail. it is not about fire power."
Shehu Kura wrote:
"He is hiding something. Otherwise, he should be complementing the effort of the federal government. You cannot treat these terrorists with weakness. But Matawalle really is behaving like either a sponsor or a sympathizer. Let the federal government crush them."
Salihu Umar wrote:
"I don't like Gov Matawalle's opposition to every move the centre makes against these bandits. Truth is, we can't keep appeasing criminals. Whatever happened to the carrot and stick approach."
Legit.ng had earlier reported that the National Security Adviser, Major-General Babagana Monguno (rtd), on Tuesday, March 2 announced the no-fly zone policy after a National Security Council meeting.
The council also banned mining activities in the state which many say has resulted in a high level of insecurity in the state.
Meanwhile, security agencies in Nigeria have been asked by the Arewa Consultative Forum (ACF) to investigate Governor Matawalle.
This was disclosed in a statement issued on Tuesday, March 2, by ACF national chairman and former minister of agriculture, Chief Audu Ogbe.
Jerrywright Ukwu is an Abuja-based senior political/defence correspondent at Legit.ng. He is a graduate of the Nigerian Institute of Journalism, Lagos and the International Institute of Journalism in Abuja. He is also a member of the Nigeria Union of Journalists. He spends his leisure-time reading history books. He can be reached via email at jerrywright39@yahoo.com.
Onyirioha Nnamdi is a graduate of Literature and English Language at the University of Lagos. He is a Politics/Current Affairs Editor who writes on news and political topics for Legit.ng. He brings into his reporting a wealth of experience in creative and analytical writing. Nnamdi has a major interest in local and global politics.
Source: Legit.ng