Legit.ng weekly price check: Traders reveal goods whose demand rose during Valentine
- There is continuous rise in cost price of goods even after Valentine celebration
- This is evident in the quantity of goods display in markets across the state
- Whilst the traders are battling with the sharp increase in the cost price of goods, buyers complain of cash drop amidst security issues within the country
- This week, Legit.ng visited the market to confirm from traders the goods whose demand increase during Valentine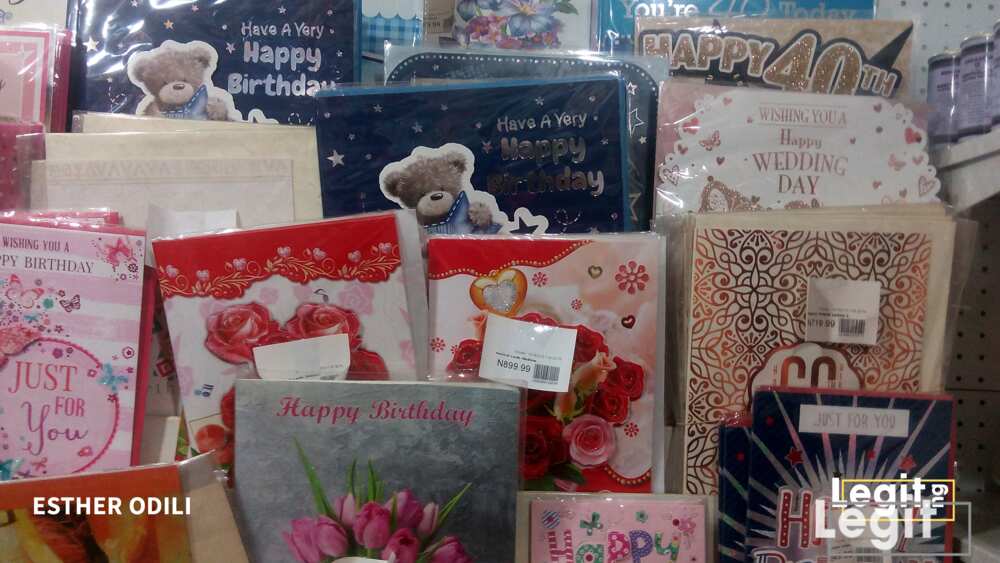 Valentine was celebrated few days ago, and gift items were purchased by lovers for self and for their partners. This day comes with the exchange of gifts as lovers are always expectant, buyers explore gift ideas either online, in stores, supermarket or in local shops before and even after the celebration.
From hampers to personalized gifts, gift items for Valentine varies same with their prices as business owners go as far as shopping for new stocks in celebration of the season but this year, the price variation of gift items was influenced by their availability and the sellers' location.
At the market, there are goods whose demand increased due to the celebration and there are some that were sold by traders specifically for the season but there are indications of increment in the cost price of goods in the country following the latest report by National Bureau of Statistics.
During this period, sellers revealed some goods were ordered in large quantity than others as there was a change in the approach of love this year by lovers. According to them, the usual gifting of lingerie, men's wear and more took a different turn as buyers opt for items like designer's wears, wine, perfumes, jewelry, shoes, mules and bags.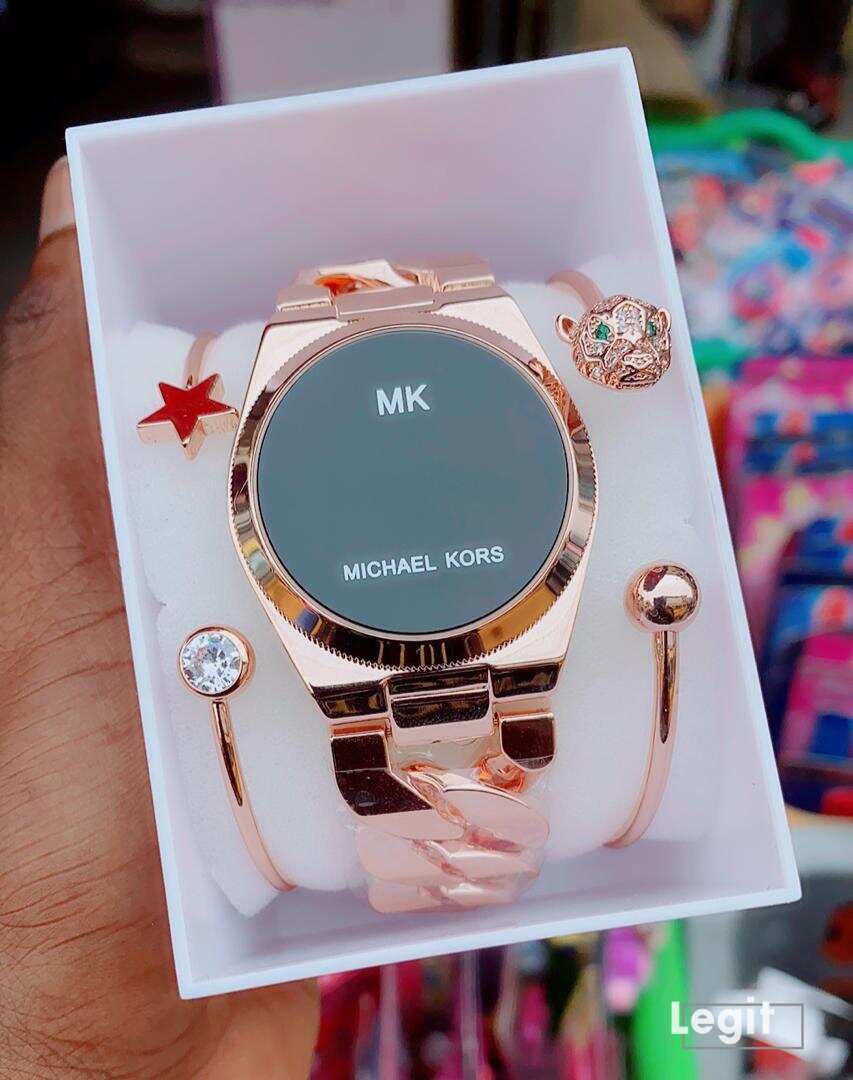 A trader who sells wristwatch at a popular Lagos market, revealed to Legit.ng that wristwatch sold well during Valentine.
She explained thus: "Valentine period is a time where certain goods are packed together and sold at a particular price but such items, their price variations are determined by the brand name and quality of the item.
"This Valentine, wristwatches sold very fast and their prices are offered according to their quality as good ones are sold from N5,000, wholesale price and branded ones from N12,000, N15,000 and N25,000 upwards. We have wristwatches from N200,000 and above. Interestingly, one designer wristwatch that sold well from my new stock was the Michael Kors wristwatch. The items are very expensive yet they are preferred by most of my customers this period.
"The reason why the cost price of the good increased, was as a result of the impact of the pandemic and the grappling economy. The branded ones are not easy to come by as they are very expensive and getting them is tasking. The dollar rate affects our business and the supply too. So, this is why goods are very expensive now especially the imported ones that we sell. Business boomed a bit this valentine and we hope for the best, days ahead."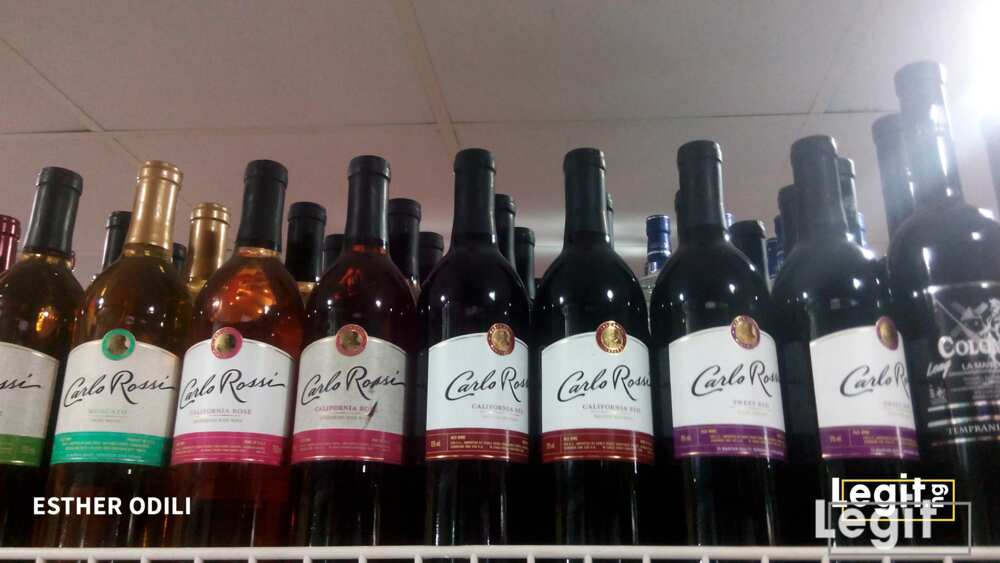 Items like flowers, teddy bear, wine and chocolate top buyers pick during Valentine. In a chat with a manager at a supermarket within the market area, he stated that candles and wine sold well during Valentine not leaving out body spray or perfume.
"Before, most items we sell that often tops buyers' list during valentine are teddy bear, flowers, chocolate and wine but this period, candles and candlestick, wine and decorative items top the buyers list and we recorded good sales. Special drinks like wine are always a must have as it defines the season better and most lovers cannot do without shopping for the item even after Valentine celebration.
"The cost price of the items varies. A bottle of wine is determined by the content, store location, the packaging and the brand/manufacturer; the imported ones are sold from N10,000, N15,000, N20,000 and some N25,000 upwards and the local ones are sold from N10,000, N6,000 and N5,000 and below but those who understands the difference between quality and quality, just pick their desired outfit and make a good bargain with us.
"Also, on the list, we sold more of perfume/ body spray, personalized greeting cards and even hampers; some lovers who are busy and cannot go through the stress of shopping during last hour, avoiding the rush, they picked more of hampers as flowers did not boom this season. The hampers were offered for sale according to the content and items in it. We made good sales and we are still selling despite happenings within the country," The manager told Legit.ng.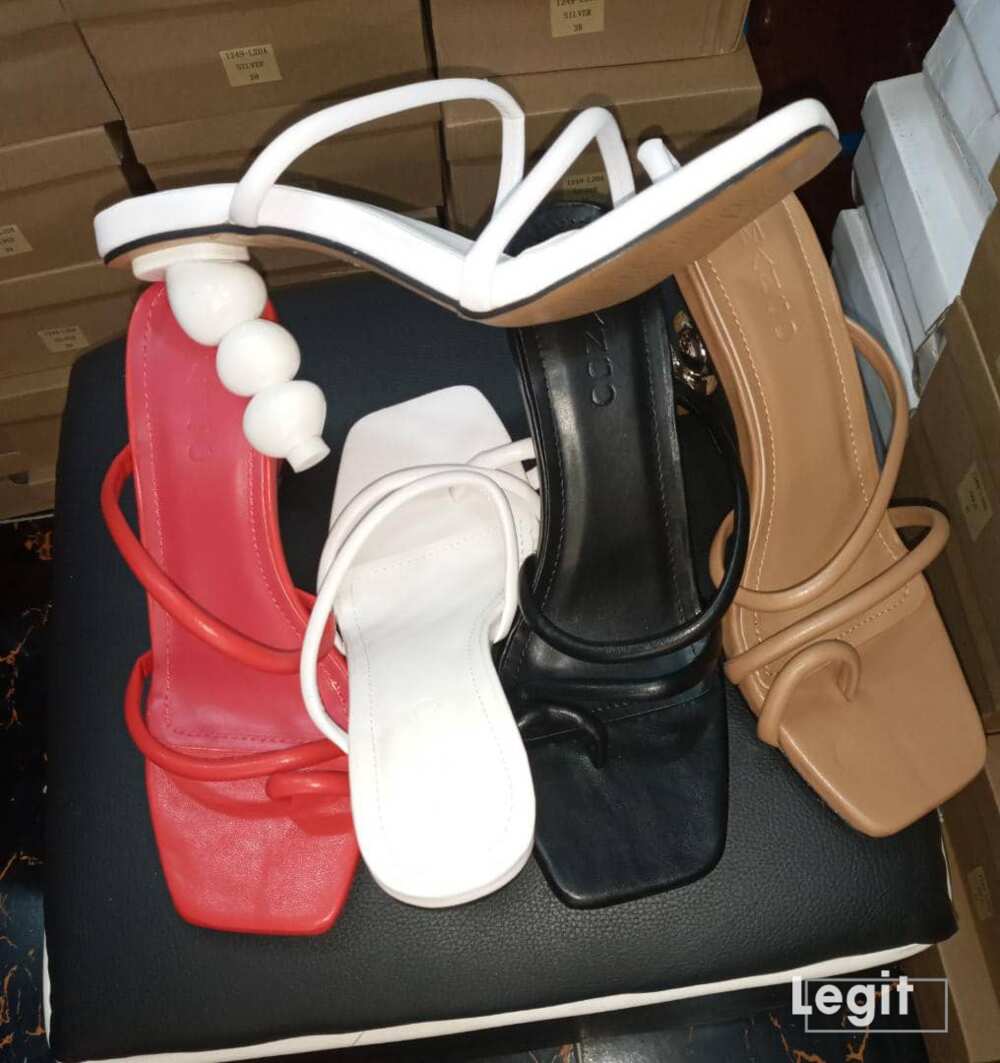 For a retailer at the market who sells fashion items like bags, shoes, mules and more told our correspondent that designers clutch, mules and shoes were purchased by 70% of her customers.
Expressing satisfaction over the level of sales, the business woman told our correspondent that: "I sell bags, shoes and mules but during valentine, I restock my shop and started selling designer bags, designer shoes, clutch and mules again. Each of my customers picked two of the items above, some four and others are still buying even after valentine celebration. A designer bag is sold from N10,000, N8,000 and N15,000 while the mules are sold from N9,000, N10,000 and N12,000 respectively.
"The brands ranges from Zara, Louis Vuitton, Lacoste to mention but a few. Some of the items are well packed already but I go as far as repackaging the items in fine branded box or paper bag so as to make them more presentable and show how valued my customers are. Presently, orders are still coming in through my advertisement on my social media pages and referrals from my loyal customers'."
Still at the market, the cost price of goods is really on the high side and traders informed our correspondent that the continuous impact of the coronavirus pandemic inflates prices of goods within and outside the shores of Nigeria.
Now, Nigerians especially traders are complaining of high cost of goods, housing and energy and transportation system and more, attributing it to the fluctuation in the exchange rates, fuel price hike amongst others.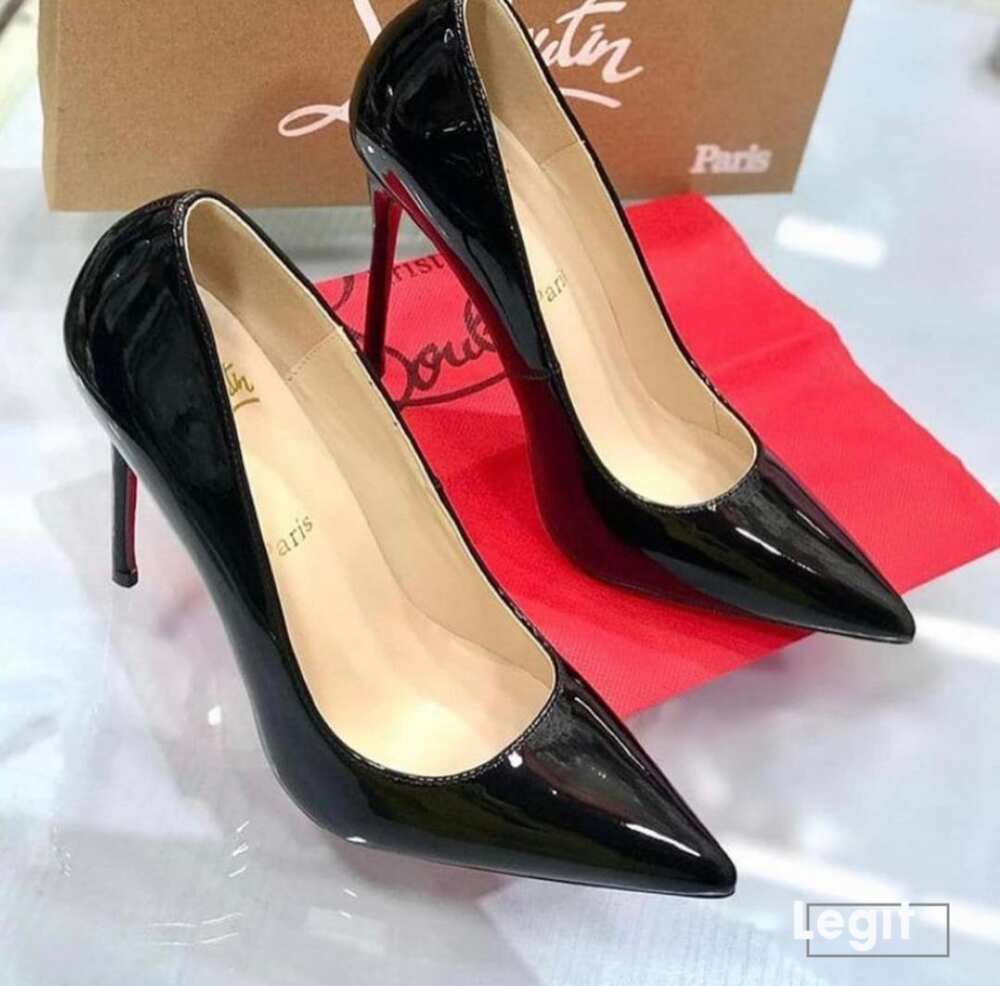 A trader who sells men's wear especially shoes and runs a boutique at the market, shed more light on price variations in recent times.
"We sell mostly imported goods and prior to the valentine period, their cost price increased by one percent. The goods increased by N1,000 upwards. The items are now very expensive due to the rising exchange rate and clearing fee.
"During Valentine, men's shoes were part of the items whose demand increased as it top buyers' list few days before the celebration. Designers shoes are offered for sale from N12,000 and N14,000 upwards. Some buyers even purchased designer slippers like the Birkenstock which is sold from N9,000 upwards.
"Before, I purchased goods directly from Turkey and China but I stopped due to the rising dollar rate and clearing fee; this is really affecting our business to a large extent as sometimes we have to do a refund to customers whose order were not delivered because we got to a level where the supply of our goods are affected too and we were unable to meet customers demand," A boutique owner at the market informed.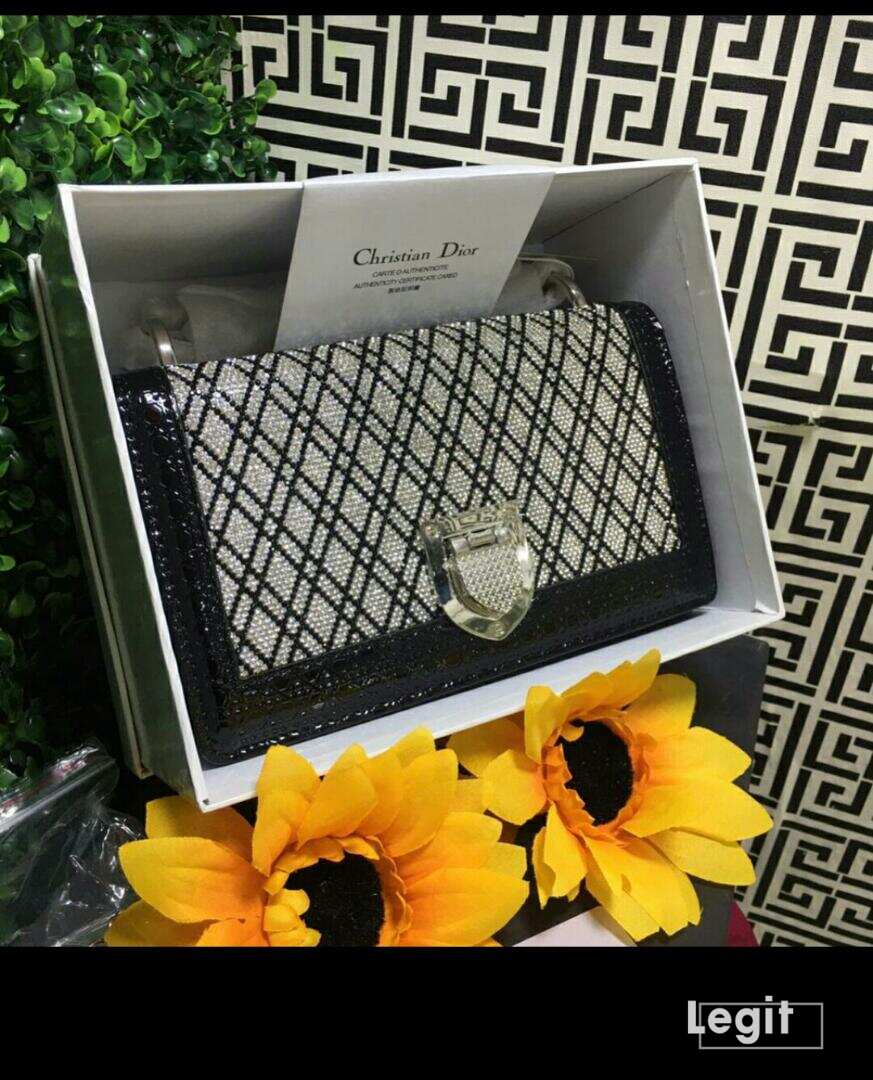 In a similar vein, a clothe dealer at the market rate the level of patronage average as sales was not really on the high side and demand minimal.
He affirmed to Legit.ng that designer wears were part of buyers top most picked items during valentine but the cost price of some of the items resulted to the fall in their demand.
He opined: "Valentine is celebrated in a lot of ways and Nigerians sure know how to make the best of every season. The colour for the season is usually white and red or mixed. So, any fashion item designed with such colour often top buyers pick in the market. The goods are sold in wholesale price.
"At the market, local wears and designer wears are among items picked by buyers as some men opt for polo and T-shirts with nice designer jeans. Good designer jeans are sold from N6,000 and N8,000 upwards and quality tops and shirts are sold from N4,000, N5,000 and N6,000 upwards; depending on the brand, the design and the location of the shop or store.
"For ladies, a lovely outfit ranges from N10,000 upwards and some N30,000 upwards and some lesser than the aforementioned price, you can get a nice outfit from N3,000 upwards too. Due to the change in the price of goods, sales were not on the high side this period but we are grateful to God and are optimistic of better sales in weeks ahead."
In another development, the rising security issues in the state continues to hinder on the supply level of local food produce within the country resulting into hike in price of goods as pump price of fuel looms.
INTERVIEW: What gift are you giving your lover this Valentine? via Legit TV
Source: Legit.ng