Lance Armstrong net worth: how wealthy is the former cyclist?
Lance Armstrong net worth has changed rapidly throughout the years. He is famous for being the winner of seven Tour de France titles and is an inspiration for millions of young cyclists.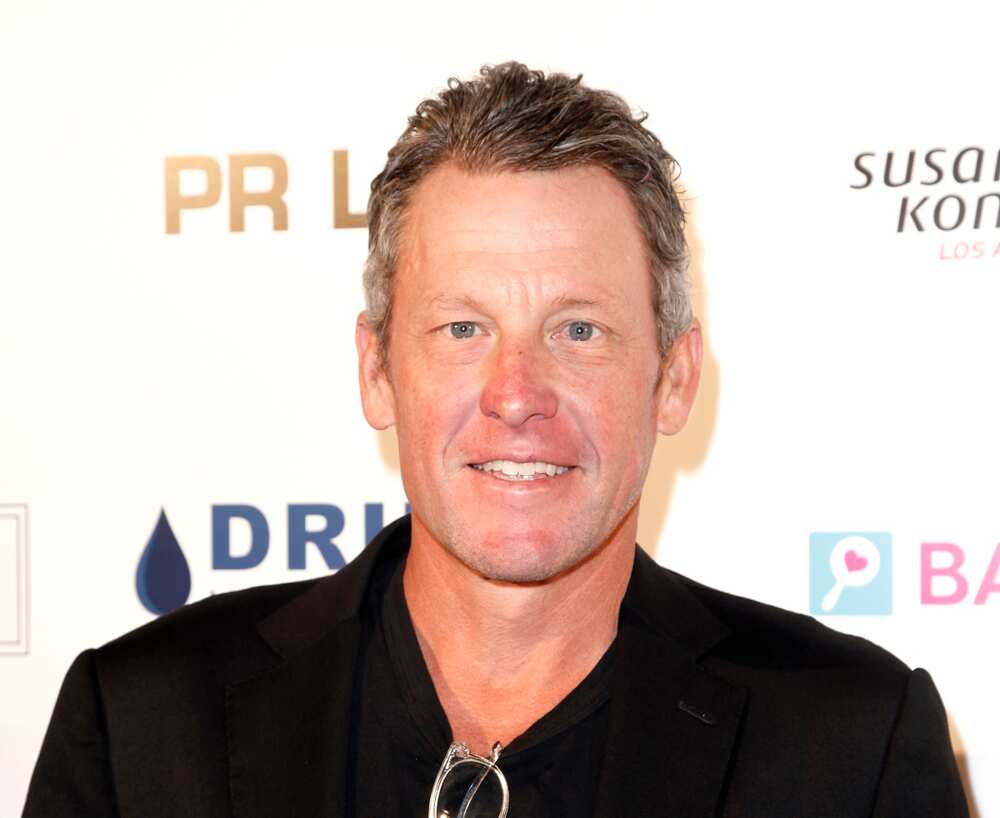 Lance Armstrong is a professional cyclist, public speaker and author. He started a career in sports at a young age. Over the years, he became one of the most successful and highly-paid cyclists.
Nonetheless, due to doping allegations, he lost almost everything he had, including his famous titles. How rich is Lance Armstrong today?
How much is Lance Armstrong net worth?
As of 2021, Lance Armstrong net worth is $50 million. This sum could be much more significant as at the peak of his career, his net worth amounted to $150 million.
His career as a cyclist was the primary source of his earnings. After leaving sports, he went into business.
How did Lance Armstrong make his money?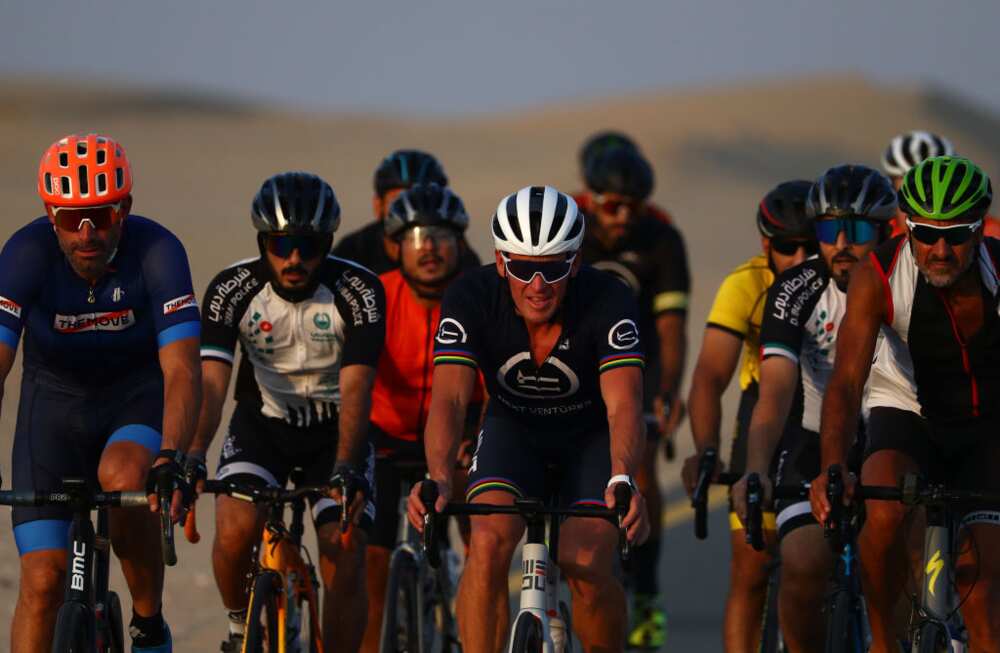 He got interested in swimming and cycling at an early age. While in school, he took part in triathlon and swimming competitions. Before graduation from high school, he was recruited by the junior national team of the U.S. Cycling Federation.
Thus, in 1990, he won the U.S. Amateur Championships. After joining Motorola team in 1992, he turned professional.
The following year, he became the second youngest man to win in world road racing. Later on, he won stages of the Tour de France (1993, 1995).
In 1996, the cyclist was diagnosed with testicular cancer. After months of chemotherapy, surgery, and lengthy treatments, he got back to sports.
In June 1998, Lance won his first significant race – the Tour of Luxembourg. He was one of the most promising cyclists at the time.
From 1999 to 2005, he received Tour de France titles with honours and big ovations from fans. After winning his seventh title, he announced retirement from sports.
Nonetheless, several years later, in 2008, he got back into competitive racing. The following year, he won the third place in Tour de France. In 2011, he retired from competitive racing.
Lance Armstrong doping allegations
Lance Armstrong made a name for himself not only in big sports but also in the history of doping-related scandals. He made headlines for taking performance-enhancing drugs, which annulled some of his titles.
In April 2010, Floyd Landis, a cyclist, sent an e-mail to a USA Cycling official, revealing he and other former teammates, including Lance, were guilty of doping. The following month, the U.S. federal jury started an investigation against Armstrong, which was closed in February 2012.
The same year, the U.S. Anti-Doping Agency (USADA) alleged that Armstrong and five of his associates had been part of a decade-long doping conspiracy.
Those allegations resulted in Armstrong's immediate ban from triathlon competitions. Lance declined to enter USADA's arbitration process.
Thus, the agency announced it would strip him of all his prizes and awards from August 1998 forward, including his seven Tour de France titles. Moreover, it would enact a lifetime ban from cycling and any other sport that follows the World Anti-Doping Code. Despite his protests, Armstrong lost all his titles and was banned from cycling.
What is Lance Armstrong doing now?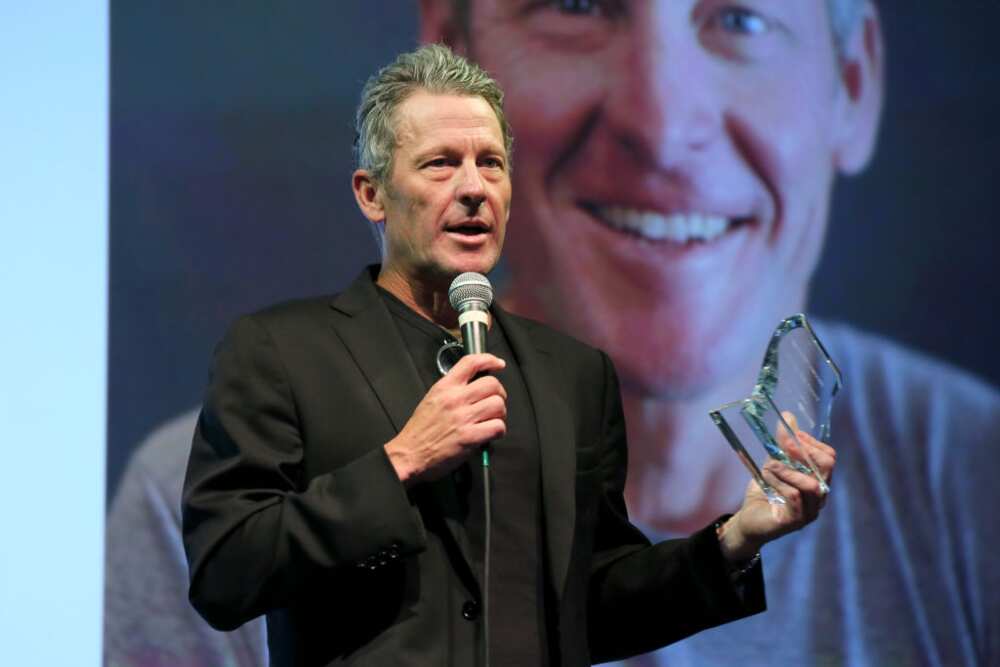 After he was banned from the sport, the former professional cyclist went into the media industry, charity, and business.
After his cancer battle, he established a foundation – Lance Armstrong Foundation – to help other people overcome the problem. It became one of the largest organizations funding cancer research in the US. During the doping scandal, the foundation was officially renamed the Livestrong Foundation.
As a filmmaker, he worked on ESPN's two-part series titled LANCE. The documentary displays his rise to fame, a challenging battle with cancer, acquisition of the Tour de France titles, and reveals doping-related allegations.
Apart from that, he owns a coffee shop, Juan Pelota Café, in downtown Austin, Texas. In the same building, he also has a bike shop named Mellow Johnny's.
He also worked as a technical advisor for American bicycle component manufacturer – SRAM Corporation.
In addition to doing business, he owns shares in the Trek Bicycle Corporation. Moreover, in recent years, he established a media and event organizing brand and a company – WEDU.
His brand sells merchandise via an online store, puts on bike races in Colorado and Texas, and offers subscription services. WEDU hosts two podcasts – The Forward and The Move.
His podcasts allow thousands of people to ask him questions and he also hosts his guests on them. The podcasts have gained him not only popularity among viewers but the attention of multiple sponsors as well. Among them are:
High Brew Coffee
Helix
Onnit
Patron
He receives stable income from them for airtime on the show.
Where is Lance Armstrong now?
Where does Lance Armstrong live?
The cyclist lived in his spacious house in the Camp Mabry area in Austin, Texas, since 1990. Later on, he sold his 1.7-acre estate to buy a new home.
In 2013, he moved to his luxurious property in the Lake Austin area. He reportedly bought it for an impressive sum of $7.5 million.
Although most of Lance Armstrong net worth has reduced due to the doping-related allegations, he managed to find another niche for himself. It allowed him to stay afloat and open a new page in his life.
READ ALSO: Chris Cuomo net worth: how wealthy is the television journalist?
Legit.ng recently reported about the life of Chris Cuomo. He is an American television journalist, best known for his regular weeknight CNN segment titled Cuomo Prime Time.
Moreover, he is the son of an influential Democratic politician, Mario Cuomo. What is Chris Cuomo net worth?
Source: Legit.ng