Lai Mohammed blasts those calling for probe of ex-service chiefs, calls them unpatriotic
- We have some unpatriotic Nigerians in the country according to Lai Mohammed
- The minister said these are the people calling for the probe of former service chiefs
- Going further, he said civilians are not even qualified to talk about military structure
Some Nigerians have been declared unpatriotic. These Nigerians are the ones calling for the probe of the country's immediate-past service chiefs.
The minister of information and culture, Lai Mohammed, said those involved are the ones calling the International Criminal Court (ICC) against the former service chiefs.
He disclosed this on Tuesday, February 2, during a Radio Nigeria programme, Politics Nationwide, Punch reports.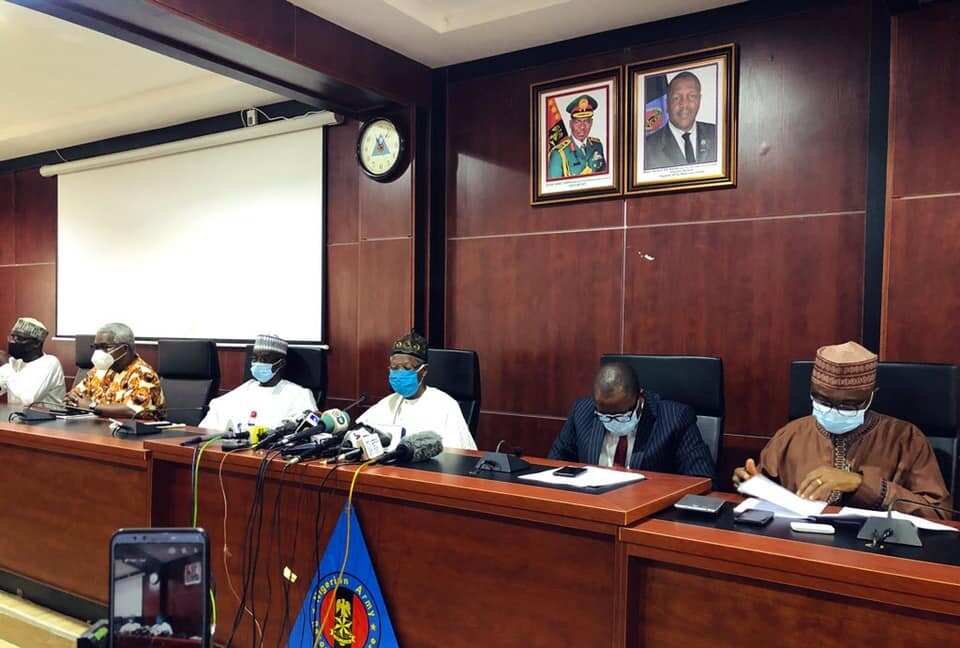 He insisted that the former service chiefs played by the rules in their total engagements. Going further, he said in cases where there are infractions, there are internal regulations and internal mechanisms to address them.
Mohammed consequently declared:
"Those who are calling for the ex-service chiefs to be invited to ICC are unpatriotic people."
Going further, he said it is not the duty of civilians to talk about military structure and formations anywhere in the country.
Mohammed also assured nationals that the new service chiefs would ensure Nigeria wins the war on the fight against insurgency.
Meanwhile, Legit.ng had reported that Mohammed lauded the Nigeria Air Force Investments Limited (NAFIL) and Papel Image Tech for the conceptualization and making of the movie "Eagle Wings."
The movie which was premiered in Abuja on Tuesday, January 19, is a poignant action war drama about an Air Force fighter pilot who is caught in the harrowing world of insurgency.
The film explores the often tragic, yet thrilling business of fighting for life, peace, and the freedom to love in the face of great ferocity.
Legit.ng had also reported that President Muhammadu Buhari accused Nigerian elites of harassing his administration despite some of the achievements he has recorded.
The president made the claim on Saturday, January 30, in Daura, Katsina state at a political gathering.
He said the criticism of his administration does not reflect the true state of affairs in the country.
Source: Legit