List of world's 10 most powerful passports for 2021
The Henley Passport Index, a global index which assesses and ranks the world's most travel-friendly passports, has just released its latest report for 2021.
PAY ATTENTION: Join Legit.ng Telegram channel! Never miss important updates!
CNN notes that the index doesn't take temporary restrictions imposed as a result of the coronavirus pandemic into account.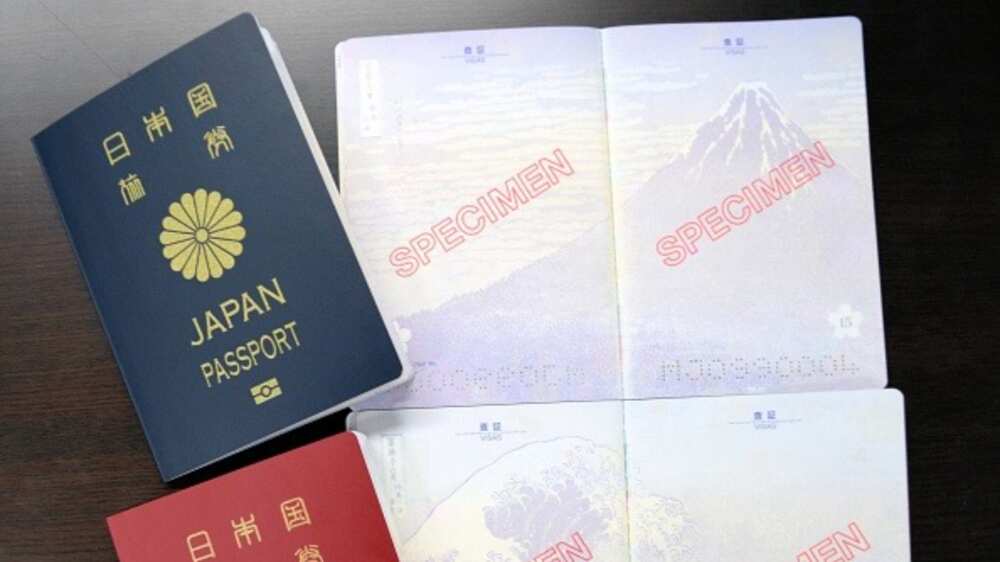 Legit.ng in this piece lists the world's most powerful passports according to the index.
The most powerful passports in 2021
1. Japan (191 destinations)
2. Singapore (190)
3. South Korea, Germany (189)
4. Italy, Finland, Spain, Luxembourg (188)
5. Denmark, Austria (187)
6. Sweden, France, Portugal, Netherlands, Ireland (186)
7. Switzerland, United States, United Kingdom, Norway, Belgium, New Zealand (185)
8. Greece, Malta, Czech Republic, Australia (184)
9. Canada (183)
10. Hungary (181)
The least powerful passports to hold in 2021
Countries in this category are those that have visa-free or visa-on-arrival access to fewer than 40 countries. They include:
103. North Korea (39 destinations)
104. Libya, Nepal (38)
105. Palestinian territories (37)
106. Somalia, Yemen (33)
107. Pakistan (32)
108. Syria (29)
109. Iraq (28)
110. Afghanistan (26)
Meanwhile, having the chances of travelling across the world without bothering about having to apply for a visa and the hassles that come with it is what every Nigerian loves.
For those planning to travel abroad for vacation and other relevant purposes without bothering about visa hindrances, Legit.ng in a previous piece provided a comprehensive list of where anyone with a Nigerian passport can go without a visa or obtain a visa upon arrival without any problems.
PAY ATTENTION: Install our latest app for Android, read best news on Nigeria's #1 news app
In another related report, President Muhammadu Buhari on Tuesday, February 4, 2020, officially presented Nigeria's updated visa policy to the public.
The president's aide on new media, Bashir Ahmad, said the official presentation was done at the State House in Abuja.
According to President Buhari, the core purpose of reviewing the visa policy was to attract to Nigeria, innovation, specialised skills and knowledge from abroad to complement local ones.
However, Legit.ng finds out in a poll conducted via Facebook and Twitter that majority of Nigerians said they did not support the president's policy, particularly the visa on arrival granted to other African countries.
Asked if they support President Buhari's decision to allow Africans to enter Nigeria without visa, 81% of the respondents voted no while only 19% expressed support for the decision.
Over 5,000 participated in the poll on Facebook.
If you could choose your country of birth, what country would that be? | Legit TV
Source: Legit.ng