Kobe Bryant kids: who are the late basketball legend's children?
The late basketball player Kobe Bryant was a legendary athlete who won the NBA five times and had two Olympic gold medals among other achievements. He died in a helicopter crash with his daughter Gianna in 2020, leaving behind a wife and three children. Who are Kobe Bryant kids, and what is there to know about them?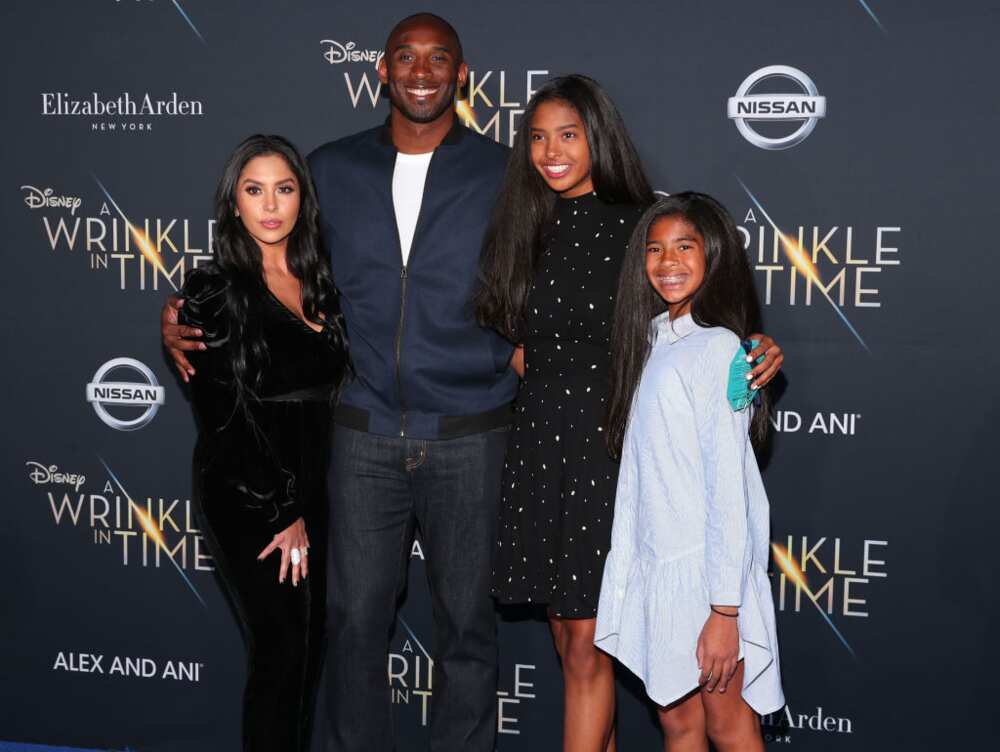 The famous basketball star had many professional achievements, and his life got cut short when he passed away in a helicopter crash, together with his daughter Gianna. Kobe Bryant death left the world in a state of shock – a lot of people voiced their condolences to his widow, Vanessa, and their remaining three daughters.
Kobe and Vanessa Laine Bryant children are all very different, and each has their own story. Here is everything you need to know about Kobe Bryant daughters.
Kobe Bryant kids: all you need to know about them
Here is some information you were curious about when it comes to Kobe Bryant family. This legendary basketball player loved his children very much and made sure they lead a comfortable life.
Kobe Bryant daughter Natalia
The oldest daughter of the famous athlete and his wife Vanessa is called Natalia Diamante Bryant, but she normally goes by the nickname Nani. Her birthday is January 19, 2003, and she is currently 18 years old.
According to the late basketball player, Natalia is the calmest and the most collected daughter. However, her mother, Vanessa, knows her weak spots.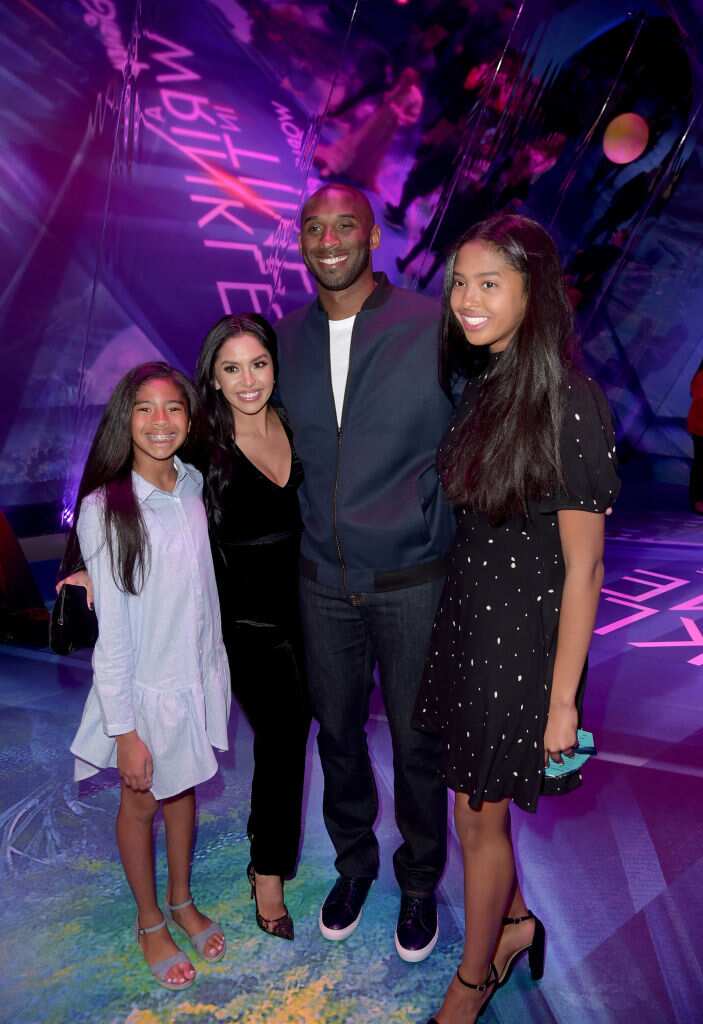 There was a hilarious post on social media made by Vanessa, where she bragged about eating french fries in her daughter's car after she got her license and drove her to the local In-N-Out Burger. Apparently, Natalia once made a stain by spilling a drink in her mother's car, and ten years later, she decided it was time for payback.
Celebrating Natalia's 17th birthday was one of the last posts that Kobe made on Instagram. A week before his tragic passing, he published a picture of his daughter in a beautiful red dress. In the caption, he wished her a happy birthday and said he loved her beyond measure.
The proud father also liked posting about Natalia's volleyball skills. One of the videos of her playing was captioned as "our eldest, but always our baby".
Gigi Kobe Bryant daughter
Kobe Bryant daughter Gigi, whose full name was Gianna Maria-Onore Bryant, was born on May 1, 2006. Unfortunately, this beautiful young girl with a radiant smile passed away in a helicopter crash with her dad, as they were travelling in a private engine alongside eight other people.
She was only 13 years old at the time of her death. Gianna Kobe Bryant daughter was following the footsteps of her dad, as she aspired to become a prominent basketball player.
Her nickname was "Mambacita", because her dad was commonly known as "Black Mamba". In a Jimmy Kimmel interview, her father compared her to a tornado and said that Natalia was more chill than her.
Kobe talked about how Gianna wanted to join the WNBA and was very ambitious. He told how he and his wife were always advised to give birth to a boy who could continue his legacy, but whenever Gigi overheard it, she would respond "you don't need a boy for this, I got this".
In a touching eulogy to her husband in February 2020, Vanessa mentioned that he had a special bond with Gigi. She said they were happy, funny, silly, and loved life.
In her words, God knew they could not be on earth without each other, and this is why they were brought home to heaven together. Vanessa asked Kobe to take care of Gigi, while she had their other three daughters, and said they were "still the best team".
After Gianna's passing, her school retired the number of her basketball jersey. Vanessa shared an emotional post from the ceremony, saying how much she misses and loves her late daughter and how lucky she was to see her smile for 13 years.
Bianka Bella Bryant
Bianka, the second youngest daughter of the late athlete, came into this world on December 5, 2016. According to her mother, she is a sweet child who brings a lot of joy and sunshine to everyone's life, and her smile is contagious.
Her parents have nicknamed her "BB". Back when her father was still alive, he used to share a lot of pictures with her on social media.
Capri Kobe Bryant
Little Capri is the youngest one out of Kobe Bryant children. She was born on June 20, 2019 – roughly half a year before her dad and sister's tragic passing.
The basketball player shared her first picture on his Instagram, revealing that her nickname is "Koko". At first, he hesitated to give his youngest child a middle name after himself, but it turned out to be symbolic, as he always spoke about his children carrying on his legacy.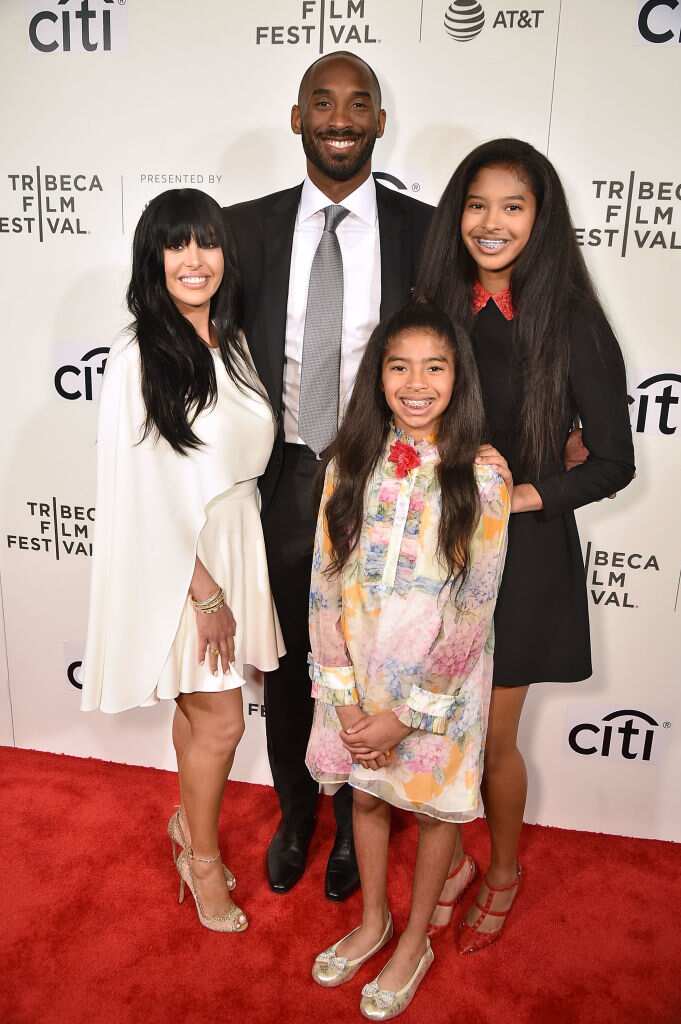 Today, the famous player's Los Angeles Lakers teammate Pau Gasol and his wife Cat McDonnell have a deep bond with Vanessa and help her raise her kids. On Instagram, Pau and his wife have shared a lot of heartwarming pictures of the Bryants, calling them their family.
Kobe Bryant kids tragically lost their dad and sister, but their life goes on, and they are determined to achieve a lot in life.
READ ALSO: 30+ famous basketball quotes to help you get your head in the game
Do you want to get inspired by some famous quotes from the most prominent basketball players? Legit.ng reported about the most famous basketball quotes to raise your spirit.
You can find some well-known sayings from Kobe Bryant, Michael Jordan, and many other stars of this game. Their wisdom will motivate and inspire you.
Source: Legit.ng