Sofia Laine biography: what is known about Vanessa Bryant's mother?
Sofia Laine is widely known as Vanessa Bryant's mother. Vanessa is the widow of the renowned NBA player Kobe Bryant, who died in a gruesome plane crash in January 2020. Sofia came to the limelight for suing her daughter for financial support in December 2020.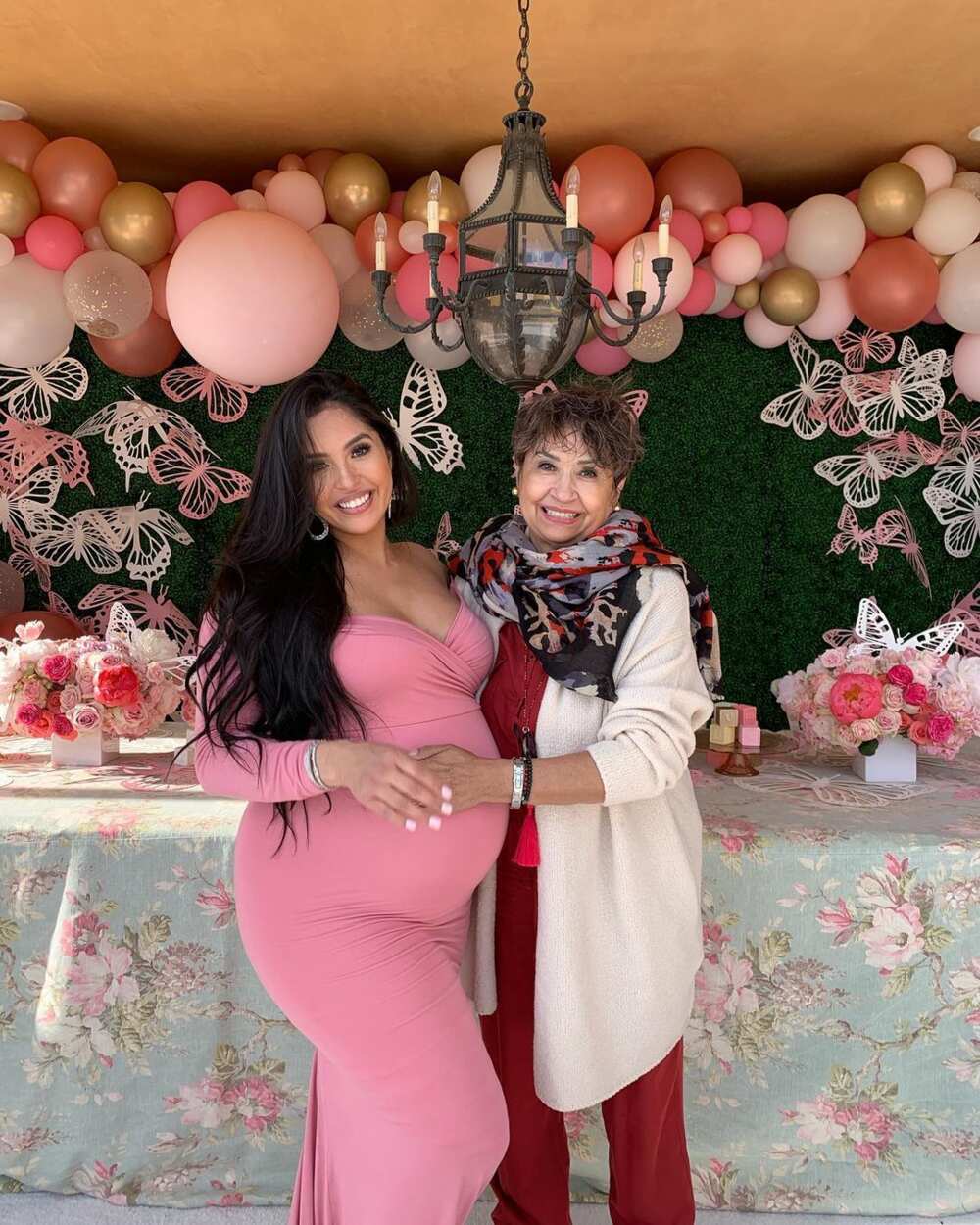 Sofia worked as a shipping clerk earlier on in her life. During that time, she met Stephen Laine, and they got married and settled down together before they divorced in 2002. What more is there to know about her?
Profile summary
Full name: Sofia Urbieta Laine
Year of birth: 1950
Age: 71 (as of 2021)
Nationality: American
Famous as: Vanessa Bryant's mother
Sofia Laine biography
Sofia was born in 1950, but her exact date of birth is unknown. As of 2021, she is 71 years old. She is the mother of the famous Vanessa Byrant, who became popular for her marital relationship with the late NBA star Kobe Byrant. Kobe Byrant passed on in a terrible plane crash in January 2020.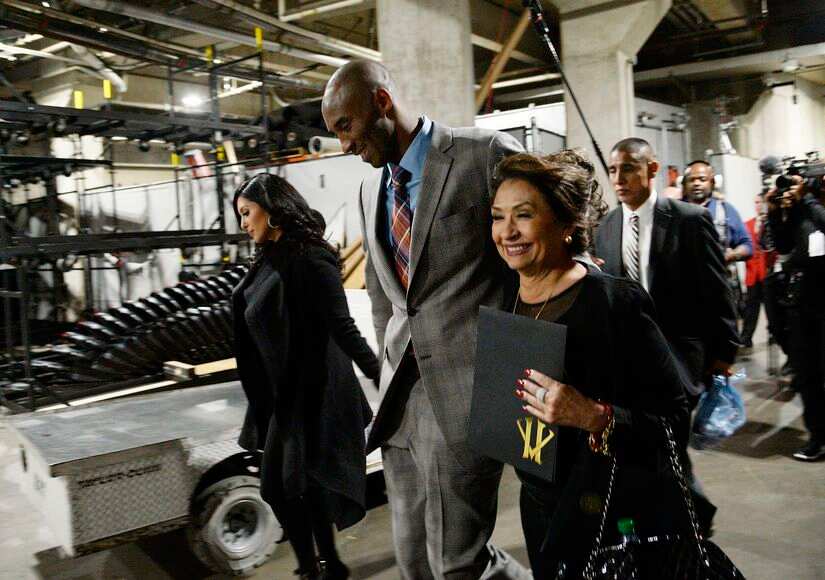 For her career, Sofia has worked as a shipping clerk at an electronics company. It was when working there that she met Stephen Laine, who was then a middle-level manager. The two fell in love despite the fact that Sofia was eight years older than him. The lovebirds got married in 1990.
The 70-year-old was a single mother to her daughters Sophie and Vanessa before she met Stephen Laine. Life was not very easy for her as a single mum; in fact, she lived in her sister's spare room at the time.
When Sofia got married to Stephen, she took up the name Laine, and her daughter Vanessa adopted it as her surname as well. This was despite the fact that Stephen did not legally adopt his wife's daughters after getting married. Vanessa Laine Bryant parents (the Laines) divorced in 2002.
On being Vanessa Bryant mother
Vanessa Bryant parents nationality was American (her birth parents), but they were of mixed heritage. According to Hola!, Vanessa is of Mexican, Irish, English, and German heritage.
Vanessa Bryant parents had divorced when Vanessa was still a baby. Her father moved to Mexico when they parted with her mum. Vanessa didn't have a very close relationship with him.
Sofia was very protective of her daughters when they were growing up. She would often keep calling Vanessa when she was out with friends to ensure that she was safe.
It is no wonder that Sofia became very close to Kobe when she married her daughter, as she had to know the guy who her daughter was with. Vanessa was engaged to Kobe when she turned eighteen. Kobe's relationship with his own parents was strained, but he was lucky to have a mother-in-law with whom he could relate very closely.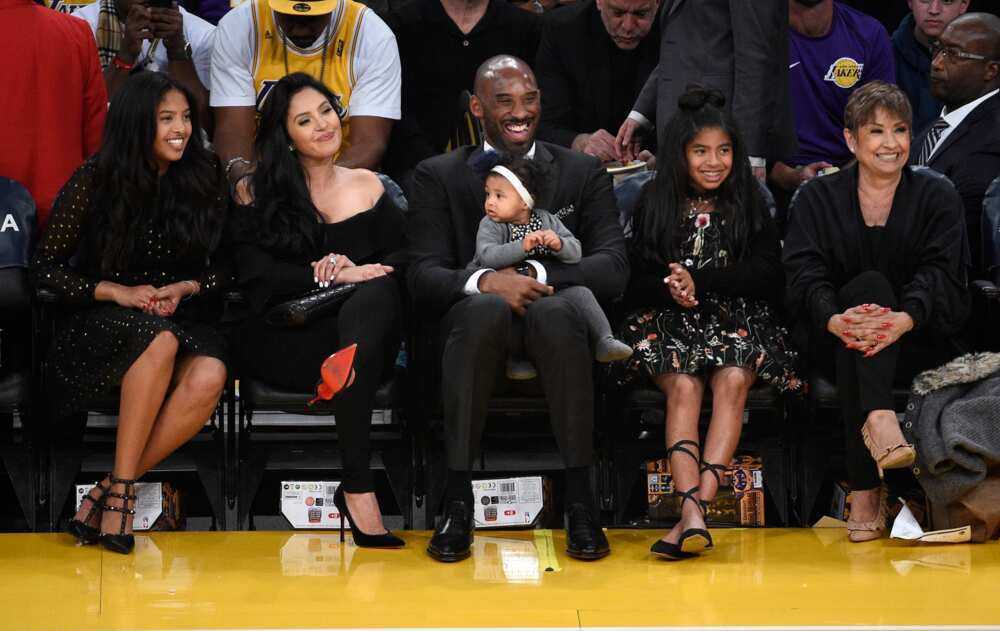 Reports have it that Kobe's parents were not happy with their son for marrying at his young age of twenty-one and without a prenuptial agreement. They also weren't pleased about his choosing a Latina woman instead of an African -American.
Sofia was close to Kobe until the time of his demise. She was even present at his last NBA game before he retired. However, it is unclear what may have caused a rift between her and Vanessa after Kobe's death. Kobe passed on together with their 13-year-old daughter on January 26, 2020, and news of conflict between Laine and her daughter came up in December 2020.
Sofia Laine's lawsuit
Sofia provided Vanessa with the support she needed to get through the difficult time after Kobe and Gigi's demise. However, in December 2020, Laine filed a lawsuit against her daughter, requiring to be paid $5 million, claiming that she worked as the family's nanny and personal assistant for many years without pay.
Laine also claimed that her daughter had chased her out of the house where the Bryants were hosting her when Kobe was alive. Vanessa also supposedly took away the car that they had given her. Laine said that Kobe had promised to take care of her when he was alive, and she wanted that promise kept and her dues paid.
Vanessa's response to the claims was that her mum only wanted to extort her financially and that Laine seemed not to think the support she was getting from her daughter was adequate.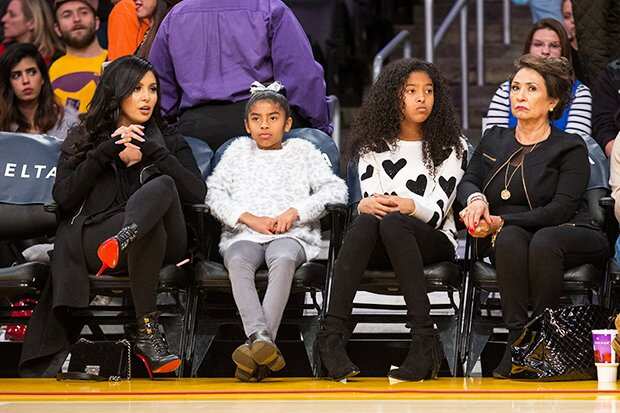 Vanessa stated that she had the intention to support her mother for as long as she was alive, but her mother seemed not to get contented even though she was still receiving alimony from her ex-husband. Both Vanessa and Sofia expressed how hurt they were about the situation.
Sofia Laine is someone about whom many things can be said, and one of them has to be how much she gave herself to raise her daughters when they were young.
READ ALSO: Ritu Arya biography: age, height, ethnicity, husband, net worth
Legit.ng recently published the biography of Ritu Arya. Ritu Arya is a beautiful and popular British actress. She came to the limelight after featuring in Netflix's The Umbrella Academy, Mae Martin's Feel Good, and Doctor Who, among others. How well do you know the actress?
Ritu has also played huge roles in movies and TV shows such as Red Notice and The Umbrella Academy. Her top-notch acting skills and talent have seen her making huge strides in her career.
Source: Legit.ng