JoJo Siwa net worth: how rich is the YouTube viral sensation?
JoJo Siwa is a young famous singer, dancer, and YouTube personality famous for donning big bows in her hair. Throughout her career life, she has accumulated a substantial amount of money, making her one of the world's richest kids. So how much is JoJo Siwa net worth and how rich is she?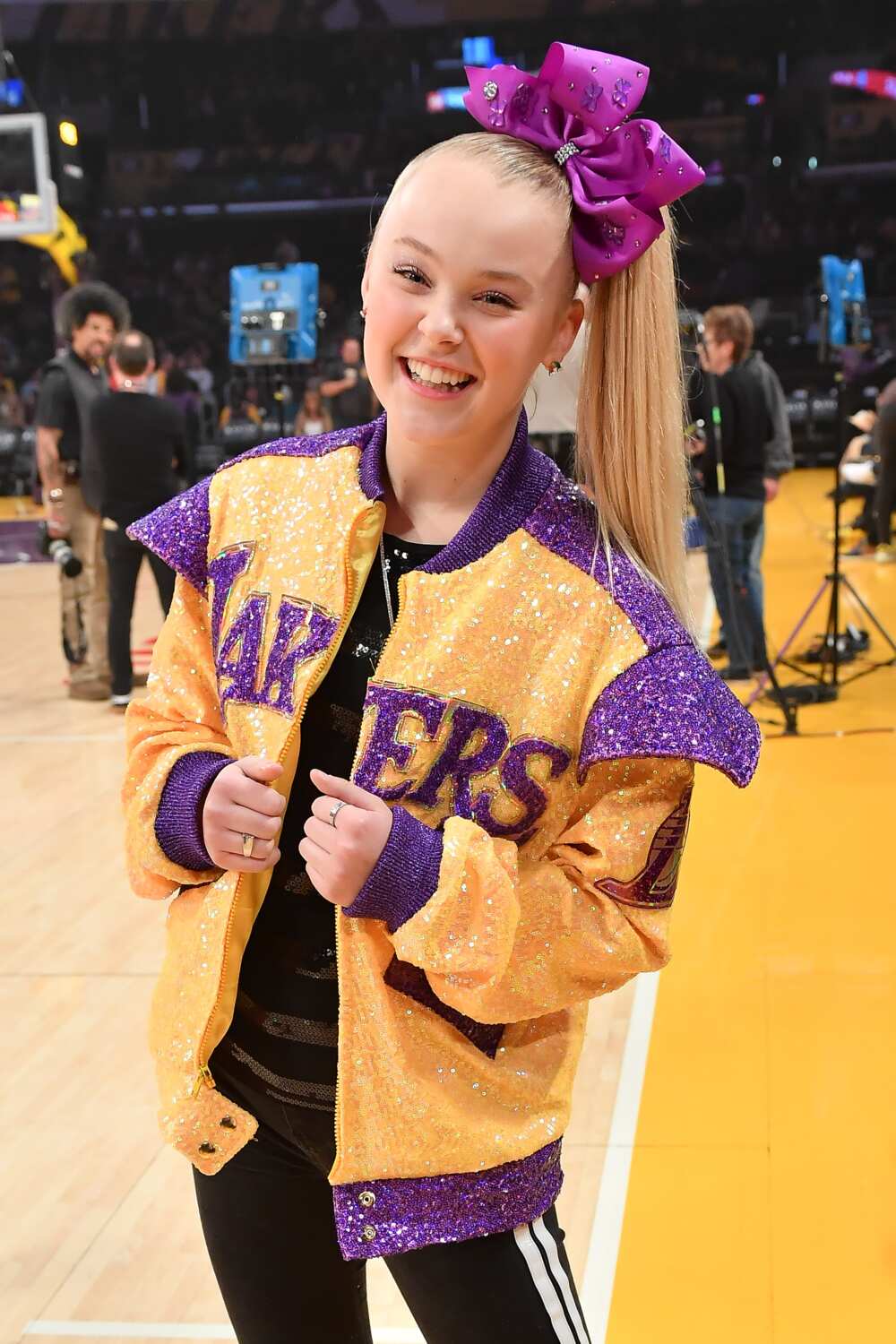 Being a great influencer on her social media pages, she has risen above bars as one of the coolest kids determined to make their career life great and inspiring.
She has been recognized several times during her professional career. In 2018, Vivid Seats named her the breakout artist of the year.
Let's have a look at her career life and her source of income.
Who is JoJo Siwa?
JoJo Siwa was born on May 19th, 2003 in Omaha, Nebraska as Joelle Joanie Siwa. Her father Tom is a chiropractor while her mum Jessalyn is a dance instructor.
Siwa has an older brother called Jayden, and she currently lives in Los Angeles, California with her family members.
JoJo Siwa net worth
How much is JoJo Siwa worth? She has an estimated net worth of $14 million as of the year 2021. She earns an impressive amount from her career.
Is JoJo Siwa a billionaire? Siwa has created an empire for herself that has easily made her one of the richest people to have started on reality television.
From her YouTube channel, singing career, Nickelodeon contract, and of course, her bows, ribbons, and her accessories line, her entire brand is worth a whopping billion dollars.
She is also associated with numerous companies like Beauty Bakerie, LolSurprise, and Nickelodeon. With such earning, she is living a lavish lifestyle and extremely rich at a younger age.
Her YouTube channel
She has 6.4 million YouTube subscribers and 2.3 million views on her channel, Its JoJo Siwa. She posts comedy sketches, vlogs, Q&A's challenges, and other fun videos.
She earns $5.6K to $90K monthly and $67.5K to $1.1 million from her YouTube channel, JoJo Siwa Vlogs whereas her another YouTube channel, Its JoJo Siwa helps her to earn $16.9K to $270.4K and $202.8K to $3.2 million yearly.
JoJo Siwa net worth keeps rising every day from the numerous videos she posts on her You Tube channel.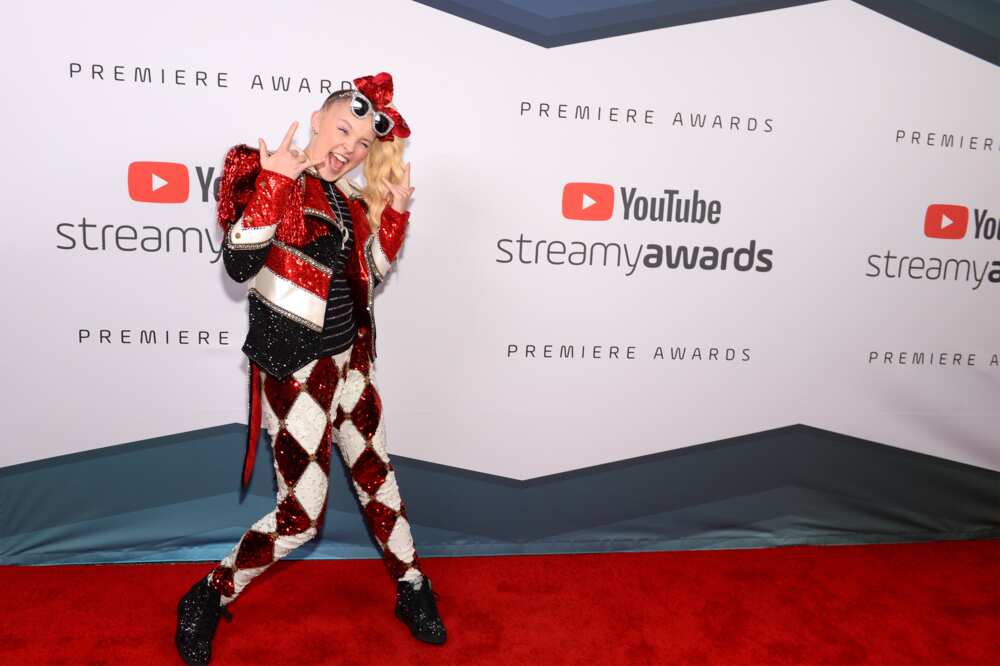 JoJo Siwa brand
Siwa released a line of bows in 2016, sold at one of the largest fashion accessory companies called Claire's.
She later on partnered with the American department store J.C.Penney to release accessories, bedroom décor, t-shirts, dresses, shoes, and dolls.
She also partnered with Walmart, which markets her brand's toys, home, and beauty products.
Where does JoJo Siwa live?
The young actress started her 2020 with good news. The revered songstress surprised and inspired millions of people at the same time after unveiling her expensive mansion.
In December 2019, she purchased a $3.4 million mansion in the upscale Los Angeles community of Tarzana.
JoJo Siwa house is one of the most modern and lavish houses. Her home contains a candy bar filled with things like pixy Stix, sweet tarts, gummy bears, Hubba bubba gum, airheads, M&M's, and more.
In the backyard, there is a pool, outdoor kitchen, and half basketball court.
Siwa's master bedroom on the second floor has two custom closets, a fireplace, and a private patio, along with a master bathroom with double vanities and a floating tub.
Car
In December 2018, her parents got her a BMW 4 Series Convertible for Christmas, with a brightly colored twist. The car was decorated in honor of her D.R.E.A.M. concert tour at West Coast Customs.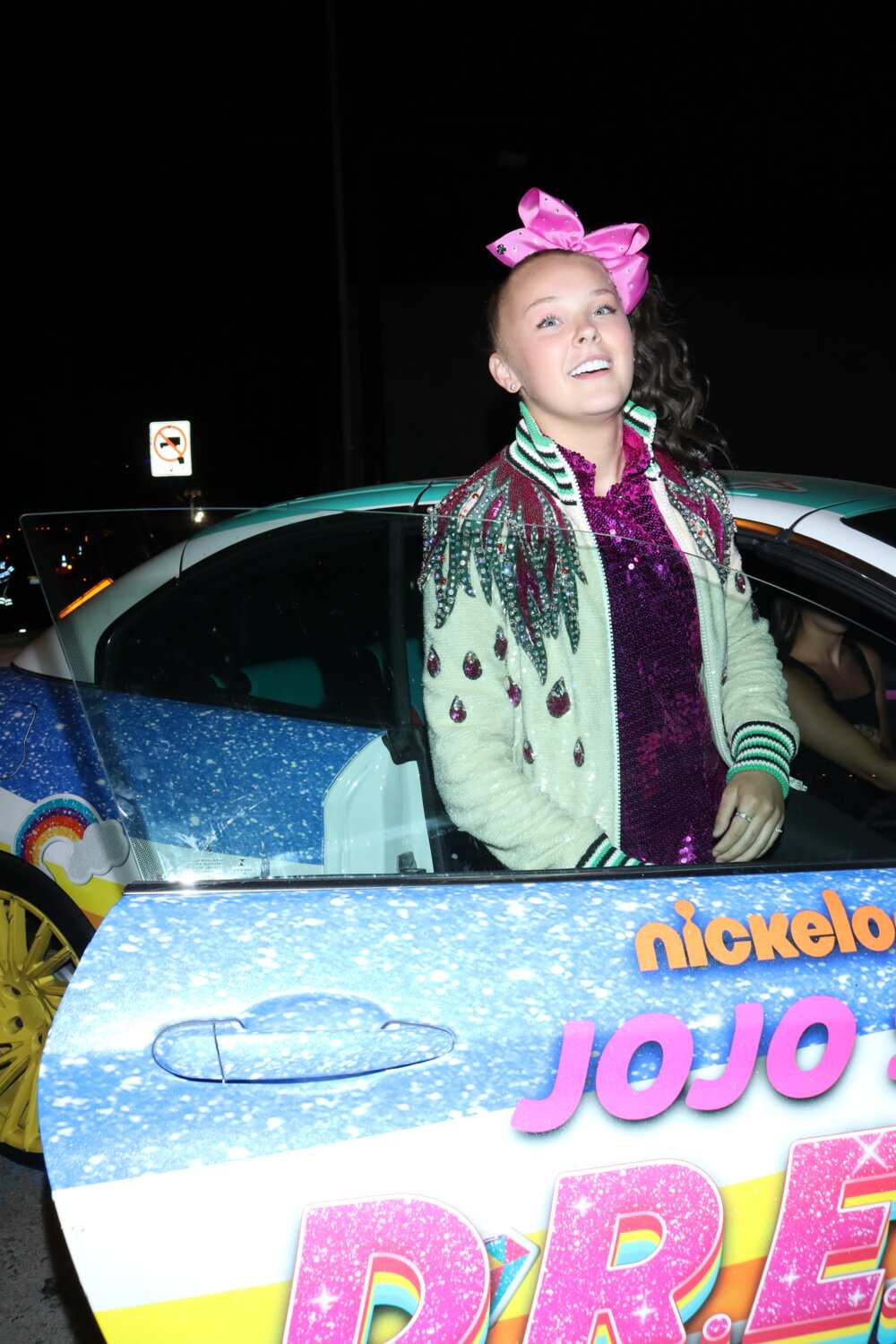 Books
Siwa is also a great author. She has written several books that also bring her extra income. Some of her books include:
JoJo's Guide to the Sweet Life
Things I Love: A Fill-In Friendship Book
JoJo Loves BowBow: A Day in the life of the World's Cutest Canine
JoJo's Guide to Making Own Fun: DoItYourself
Candy Kisses
Career
JoJo Siwa began to dance at the tender age of five, initially at her mother's dance school. Her talent became evident to the world when she competed in Abby's Ultimate Dance Competition (AUDC).
As the youngest of the lot and ranked among the top five of the finalists, she got eliminated within a week.
Despite being eliminated, she did not give up on her dream, she started to audition for Abby Lee Millers competition and luckily got selected in 2015.
Siwa and her mother also started appearing in the reality show Dance Moms in the 5th and 6th seasons of the show. While performing in the show, she got selected in the Abby Lee Dance company's elite team replacing Chloe.
In addition to her work as an artist and dancer, she is known for her iconic bows in her hair. In 2016, she released a line of bows called JoJo's Bows, sold at Claire's. Later, she called the bows a symbol of empowerment, power, and confidence.
The American dancer has also appeared in several films and tv shows. Some of JoJo Siwa movies and TV shows that she has appeared in include:
Television shows
2013: Abby's Ultimate Dance Competition Contestant
2015: The View
2015: Good Day L.A.
2015: Good Day New York
2015–2016: Dance Moms
2016: Nickelodeon's Ultimate Halloween Costume Party
2016: Make It Pop
2016: Bizaardvark
2016: The Thundermans
2017: Nickelodeon's Not-So-Valentine Special
2017: Nickelodeon's Ultimate Halloween Haunted House
2017: Lip Sync Battle Shorties
2017: School of Rock Audrey
2017: JoJo Siwa: My World
2018: The JoJo and BowBow Show
2019: JoJo's Dream Birthday
2019: SpongeBob SquarePants
2019: All That
2019: JoJo's Follow Your D.R.E.A.M.
2019: Keeping Up with the Kardashians
2019: D.R.E.A.M
2019: Middle School Moguls
2020: The Substitute
2020: The Masked Singer
2020: Celebrity Watch Party
Films
2018: Blurt! Victoria
2019: The Angry Birds Movie 2
Aside from acting, she has also released several single hits and videos that have been widely played by many of her fans. Her famous singles include:
2016: Boomerang
2017: Kid in a Candy Store
2017: Hold the Drama
2018: Every Girl's a Super Girl
2018: High Top Shoes
2018: Only Getting Better
2019: Bop
2020: Nonstop
Awards
2016: Won the Industry Dance Awards for Dancer Choice awards Favorite Dancer 17 & under
2016: Won Reality Television Awards for Most Heartfelt Moment for the show Dance moms
2017: Won Nickelodeon Kids' Choice Awards for Favorite Viral Music Artist
2018: Won Nickelodeon Kids' Choice Awards for Favorite Musical YouTube Creator
2019 and 2020: Won Nickelodeon Kids' Choice Awards for Favorite Social Music Star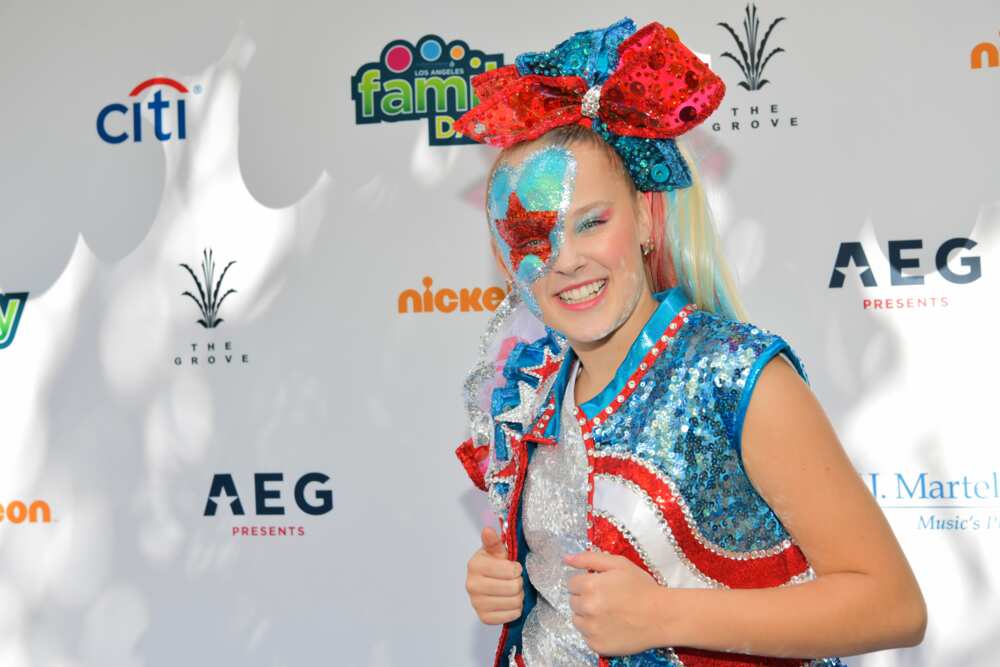 JoJo Siwa coming out: the full story
In January 2021, the news of JoJo Siwa coming out as a part of the LGBTQ+ community emerged in the media.
Fans first learned about her coming out when the musician posted a TikTok, where she is seen singing along to the lyrics of Lady Gaga's song Born This Way. The song is considered a modern gay anthem, so her fans took it as a hint that she may be opening up about her own journey in a subtle way.
Shortly after that, the young star posted a picture on her Twitter, where she posed in a shirt that had "Best. Gay. Cousin. Ever." written on it. She stated that the shirt was a gift from her cousin.
This creative coming-out post was supported and praised by many LGBTQ+ activists and celebrities who are a part of the community, such as Ellen DeGeneres. A lot of TikTok stars have also expressed their support for JoJo, saying how she has positively contributed to LGBTQ+ representation.
Two days later, the 17-year-old answered her fans' questions on Instagram Live. One of the popular questions was "How long have you been a part of the community?". The celebrity said that she has probably known her identity for her whole life.
According to her, ever since she was young, she just liked people instead of any specific gender, and it did not matter to her if her crush happened to be a boy or a girl.
She did not give her sexual orientation a specific label, just made it clear that she belongs to the LGBTQ+ community. The young superstar concluded that she is really happy to be a part of the community.
Social media
JoJo Siwa net worth is a great symbol that the young talented artist is very hardworking in everything she does. She is a true inspiration to the younger generation and even upcoming celebrities.
READ ALSO: Naeto C biography: Age, parents, marriage, net worth, house, music
Legit.ng recently reported about the life of Naeto C, a popular Nigerian Afrobeat artist and producer. He got interested in poetry and music in his early years.
Initially, he planned to dedicate himself to medicine. Nevertheless, upon graduation, he dropped his plans for music. How much do you know about his family and kids?
Source: Legit.ng