Stormi Henley biography: Age, height, net worth, daughter, career
Stormi Henley is an American model, actress, singer, and beauty queen who first became a public figure when she was crowned Miss Teen USA 2009. She won the edition of the pageant in her home state of Tennessee before going on to win it at the national level. She is a multi-talented artist.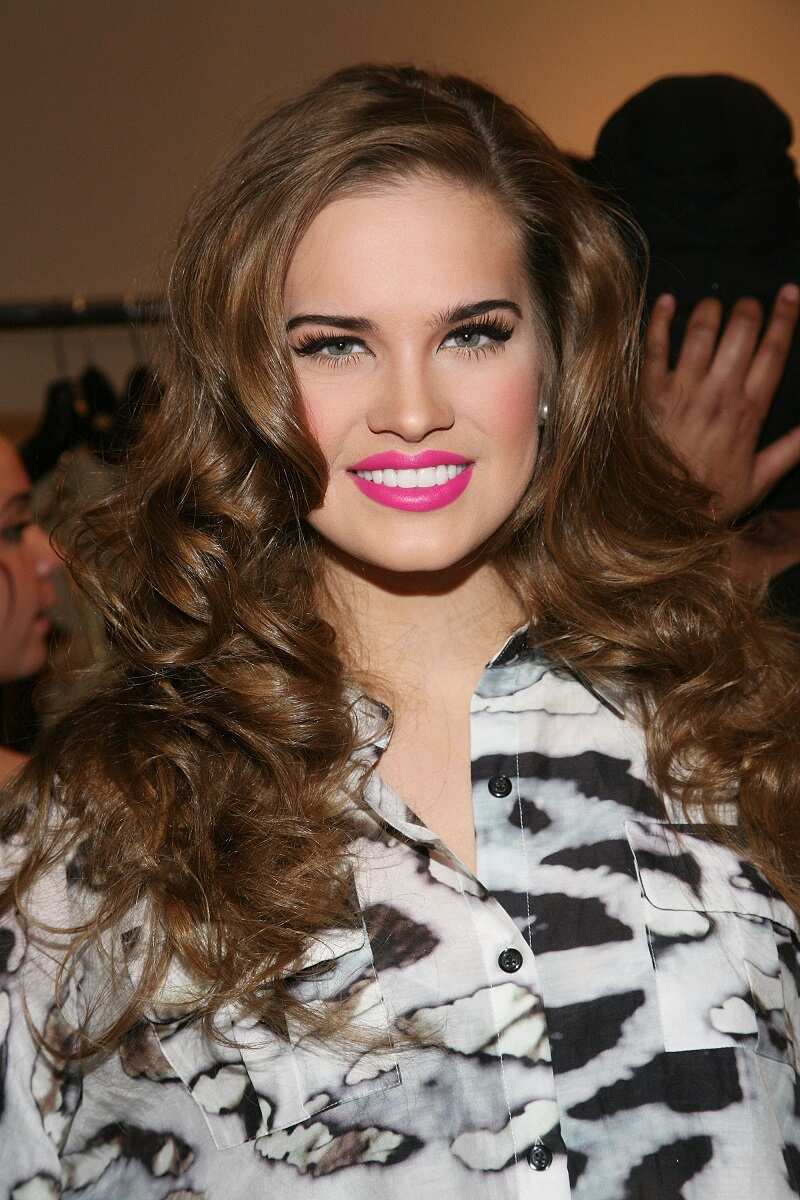 While she was a teenager, Stormi Bree found the career path that she wanted to take in life, and she has been successful in it ever since. She has worked with some of the best talents in fashion and entertainment and industries.
Stormi Henley profile summary
Name: Stormi Bree Henley
Birthdate: December 6, 1990
Birthplace: Crossville, Tennessee, USA
Age: 30 years (as of 2020)
Nationality: American
Sun Sign: Sagittarius
Height: 5 feet 8 inches (173 cm)
Occupation: Former beauty queen, model, actress, musician
Background and early life
Stormi Henley is a well-known ex-beauty queen, model, actress, singer. She was born in Crossville, Tennessee, USA. Her parents are Sissy Henley and Kip Henley. Kip Henley was the winner of The Big Break II reality show in 2004.
Born on December 6, 1990, Stormi Henley age is 30 years as of 2020.
Body measurements
Stormi Henley height is 5 feet 8 inches, and she weighs 62 kilograms. Her body measurements are 34B-25-35 inches, and her shoe size is 7 (UK).
Education
She had her high school studies at Cumberland County High School, Crossville, Tennessee. She represented her school in numerous regional and local golf competitions and tournaments.
Career summary
Stormi Henley became known in the American fashion and modelling world when she participated in the 2009 Miss Tennessee Teen USA contest and won the beauty queen crown on October 5, 2008.
She went on to win the Miss Teen USA 2009 title on 31, July 2009. She made history as the second teenager from her home state to be crowned Miss Teen USA after Rachel Smith, who won the national pageant crown in 2007.
Henley's fame rose to a higher level when she auditioned for the 10th season of American Idol in 2011 and won a Golden Ticket. Unfortunately, she did not go beyond the 1st round of the singing competition.
In 2012, Stormi signed a contract with the Chris Brown-owned CBE label. She also became a member of Chris Brown's band U.G.L.Y. She left the group not long after she joined and began creating her own music. She is also a seasoned pianist.
Stormi's acting career took off in an episode of the television series Brooklyn Nine-Nine in 2015. She played a character named Sara in the science fiction film, 2307: Winter's Dream that was released in 2016.
She voiced Tamara Levinson Campos in a 2016 4-minute animation short, titled Shiny. She played a character named Chelsea in a short thriller film Midland. Chelsea is a young woman who lured Mike Boyd, a Double-A baseball player in Texas, into a night of forced indoctrination.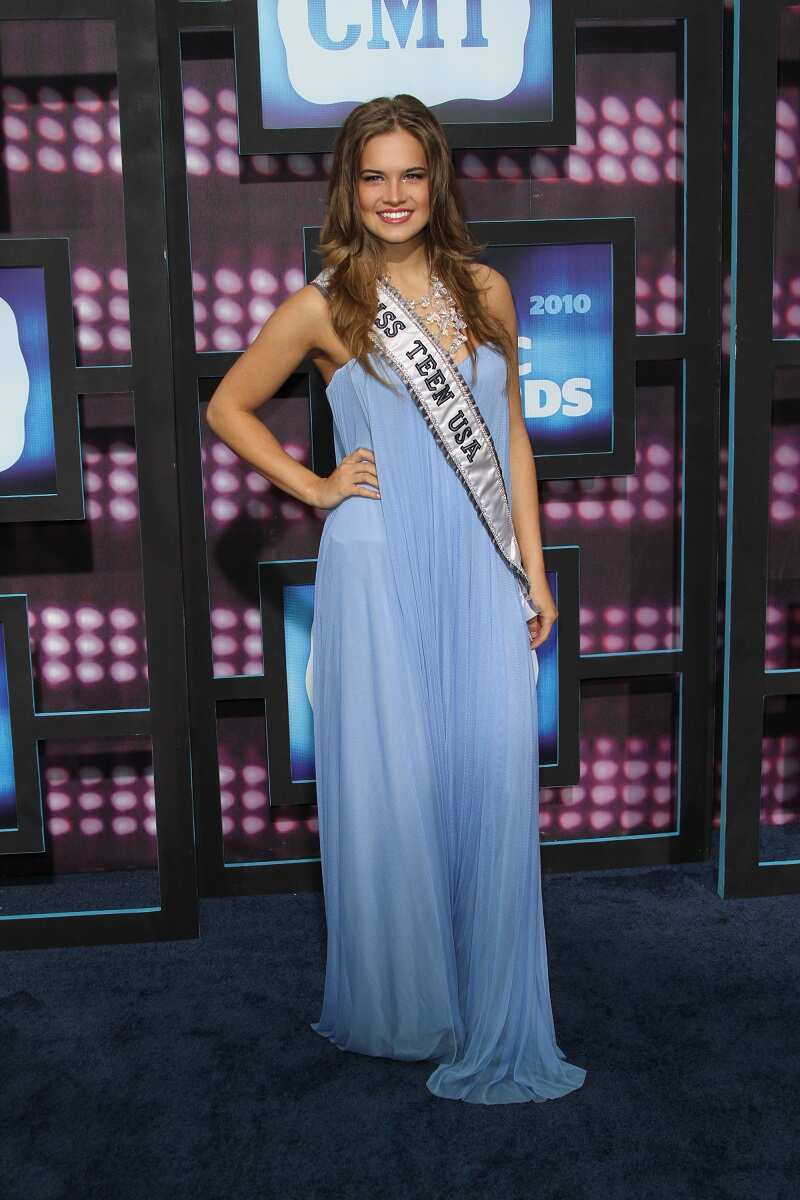 Henley has featured in several films, TV series, and music videos since her acting career began. The following are Stormi Henley movies and TV shows and the roles she played in them as of 2020.
Film
Hot Water (post-production): Summer
Saro: Sardonic (2018): Lover
Saro: Boy Afraid (2018): Good Fairy
2307: Winter's Dream (2016): Sara
Shiny (2016): Voice
Midland (2015): Chelsea
Television
Brooklyn Nine-Nine (2015): Dvora
Stormi Henley net worth
The model's net worth is approximated to be $350,000 as of 2020.
Dating and marriage life
Henley is currently rumoured to be in a relationship with a musician. She was formerly in a relationship with a model with whom she had a child.
Stormi Henley boyfriend was a model named Lucky Blue Smith, and he is also the father of her daughter. Stormi is older than her daughter's father by eight years.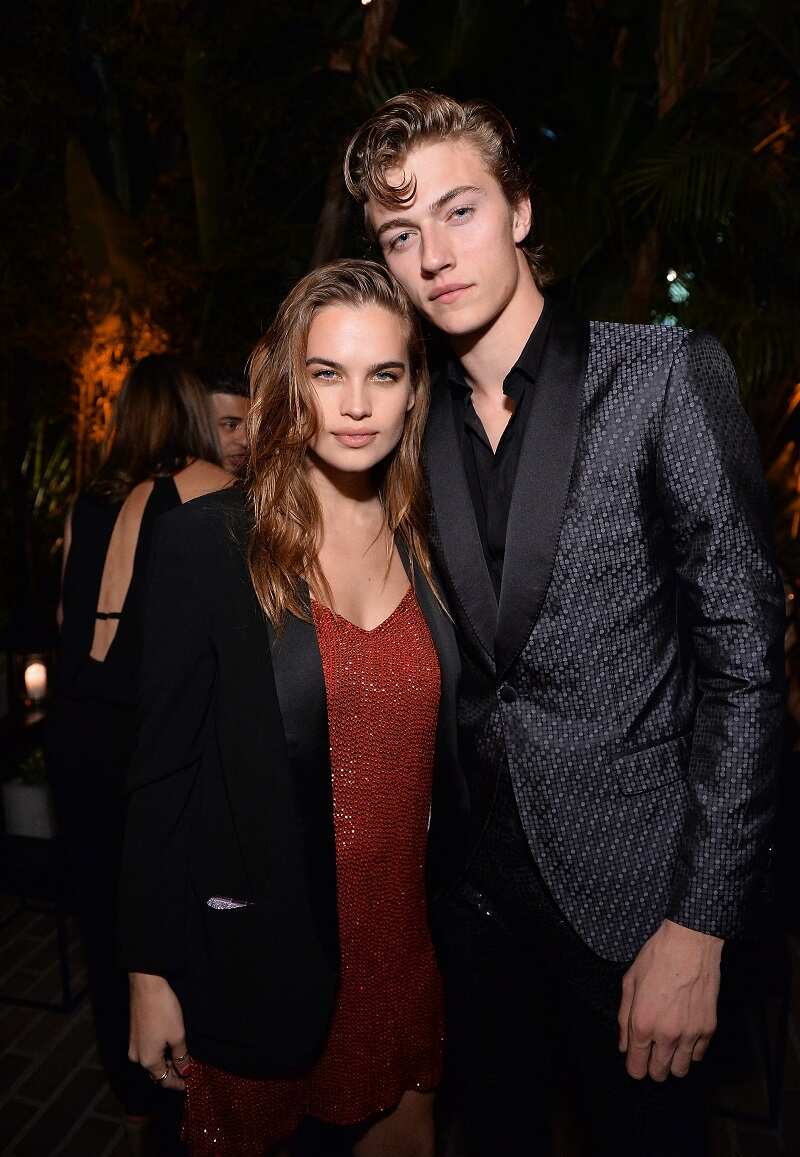 Stormi Henley and Lucky Blue Smith had a daughter together in 2017 when Blue Smith was only 19 years old, and Henley was 27 years old.
Stormi Henley daughter Gravity Blue Smith was born on 26 July 2017.
Are Lucky Blue Smith and Stormi married?
The famous models Lucky Blue and Henley are not married, and they were never married. Although they have a daughter together, their relationship ended without leading to marriage or an engagement.
The Stormi Henley Gravity Blue Smith relationship ended not long after their daughter was born.
22-year-old Lucky Blue is now a married man. Lucky Blue Smith wife name is Nara Pellman, and they got married in February 2020 in a beachside wedding.
At the same time, Stormi is rumoured to be dating R&B singer Saro.
Social media
The model and actress is active on social media. Stormi Henley Instagram page has 1.2 million followers.
Stormi Henley is perhaps one of the best examples of a real-life superhero. She is a mother, an ex-beauty queen, model, actress, musician, and vocalist. Her life is an inspiration to many young women in the fashion and entertainment industries.
READ ALSO: Cameron Monaghan bio: age, height, net worth, girlfriend, is he gay?
Cameron Monaghan is one of those lucky individuals who discovered their passion and talents at a significantly young age and achieved success.
Cameron is one of the most talented young actors and models in Hollywood currently. Legit.ng has all the details about his success story, net worth and recent project.
Source: Legit.ng