Gad Elmaleh biography: Partners, son, religion, net worth, movies
Gad Elmaleh is a Moroccan-born French-Canadian actor and stand-up comic who wrote, directed, and performed in the 2009 film Coco. His other credits include Despicable Me 2, The Adventures of Tintin, and Priceless. In 2019, he produced, created and starred in the Netflix series Huge in France about his own life. Hailed as "the Ben Stiller of France", the dashing actor is arguably the country's biggest and best-loved comedic star.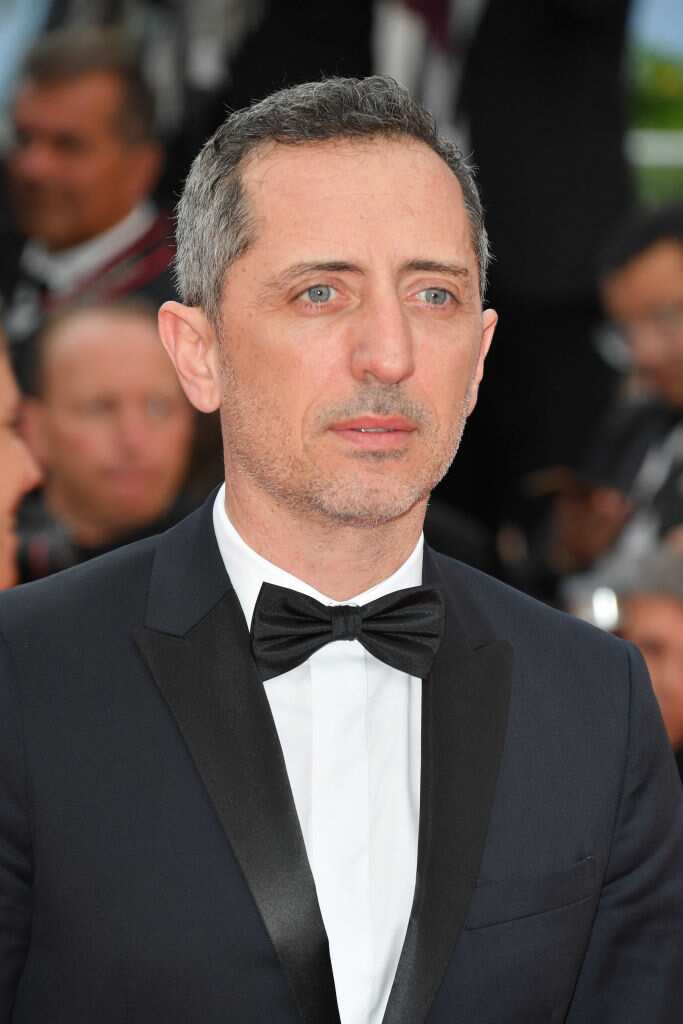 Gad has also popped up on the radar of international directors - he appeared in Woody Allen's Midnight in Paris and The Adventures of Tintin by Steven Spielberg. Here is all you need to know about him.
Gad Elmaleh profile summary
Alternate names: Gad El Maleh, Gab
Date of birth: April 19, 1971
Age: 49 years old (as of 2020)
Birthplace: Casablanca, Morocco
Height: 5' 9¾" (1.77 m) weight: 76 kg
Religion: Jewish
Zodiac sign: Aries
Occupation: Stand-up Comedian, Actor
Early life and family
Gad Elmaleh was born in 1971 in Casablanca, Morocco to Sephardic Jewish parents. He grew up speaking French, Hebrew, and Moroccan Arabic. His father, who inspired him a lot, was a storekeeper and a mime-lover.
He has two siblings, brother Arié who is an actor and singer and sister Judith, who is a stage director and actress.
Arié Elmaleh is known for his work on L'école pour tous (2006), Molière (2007) and La reine s'évade (2011).
Gad was a student at Georges Bizet school and Lycée Lyautey in Casablanca but did not like school very much.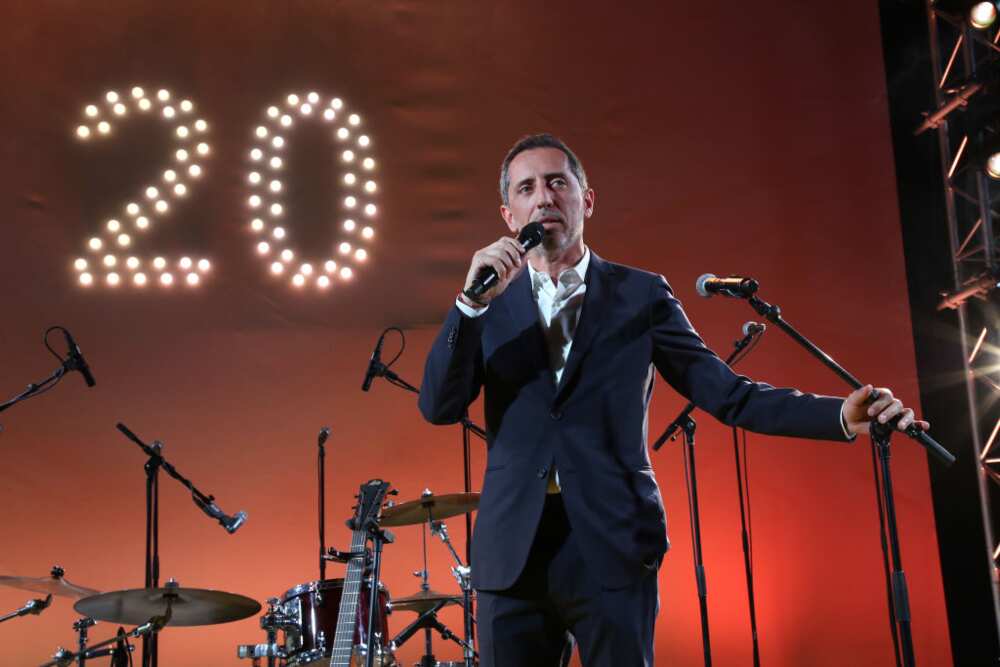 In 1988, he left Casablanca to go to Montreal. He stayed there for 4 years, during which he was a political science student for one year, worked on radio, wrote humorous stories and played them in night clubs.
In 1992, Gad went to Paris and took Le Cours Florent course where he had, among others, Isabelle Nanty as a teacher. He wrote a one-person show named Décalages which told a lot about his experiences in Montreal and Paris in 1996.
Three years later, he presented his second one-person show named La Vie Normale, again staged by Isabelle Nanty.
Career
The actor has starred in several films. Some of the most famous Gad Elmaleh films include XXL, Man Is a Woman, Train of Life, The Valet, Priceless, Coco, The Round Up, Midnight in Paris, A Monster in Paris, The Adventures of Tintin: The Secret of the Unicorn, Jack & Jill, Happiness Never Comes Alone, Le Capital, The Dictator, Mood Indigo, and Pattaya.
He has also provided voices for the French versions of the movies Doctor Dolittle 2, Despicable Me, and Despicable Me 2.
Elmaleh also wrote and directed the film Coco and produced, wrote, and directed the TV movie documentary 10 Minutes in America.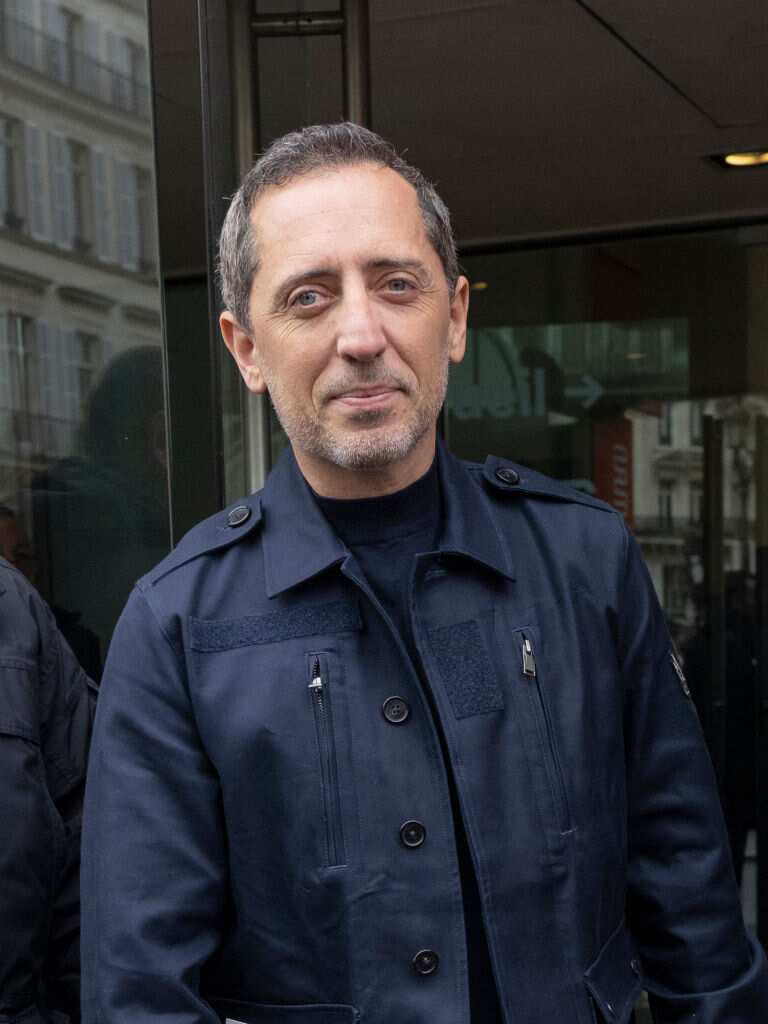 Gad Elmaleh movies and TV shows
The actor has appeared in the following:
2019 - Huge in France - Gad Elmaleh
2017 - Loue-moi! - Le prof de taichi
2017 - Welcome to America (Short)
2016 - Crisis in Six Scenes - Moe
2016 - Pattaya - Le Marocain
2015 - The Midnight Orchestra - Rabbi Moshe
2013 - Mood Indigo - Chick
2013 - La collection - Ecrire pour... le jeu des sept familles
2013 - Welcome to China - Gad Elmaleh
2012 - Les seigneurs - Rayane Ziani
2012 - Capital - Marc Tourneuil
2012 - Happiness Never Comes Alone - Sacha Keller
2012 - The Dictator - Demonstrator in Wadiya (uncredited)
2011 - Jack and Jill - Xavier
2011 - The Adventures of Tintin - Ben Salaad (voice)
2011 - A Monster in Paris - Raoul (voice)
2011 - Midnight in Paris - Détective Tisserant
2010 - Made in Jamel
2010 - La Rafle - Schmuel Weismann
2009 - Coco - Coco
2007 - Father's Footsteps - Félix
2006 - Priceless - Jean
2006 - The Valet - François Pignon
2005 - Olé! - Ramon HolGado
2005 - Bab el web - Habibi
2004 - The 11 Commandments - Gad
2003 - The Car Keys - Gab
2003 - Chouchou - Choukri, alias Chouchou
2003 - The Dope - Le laborantin
2002 - A+ Pollux - Halvard Sanz
2001 - Would I Lie to You? 2 - Dov Mimran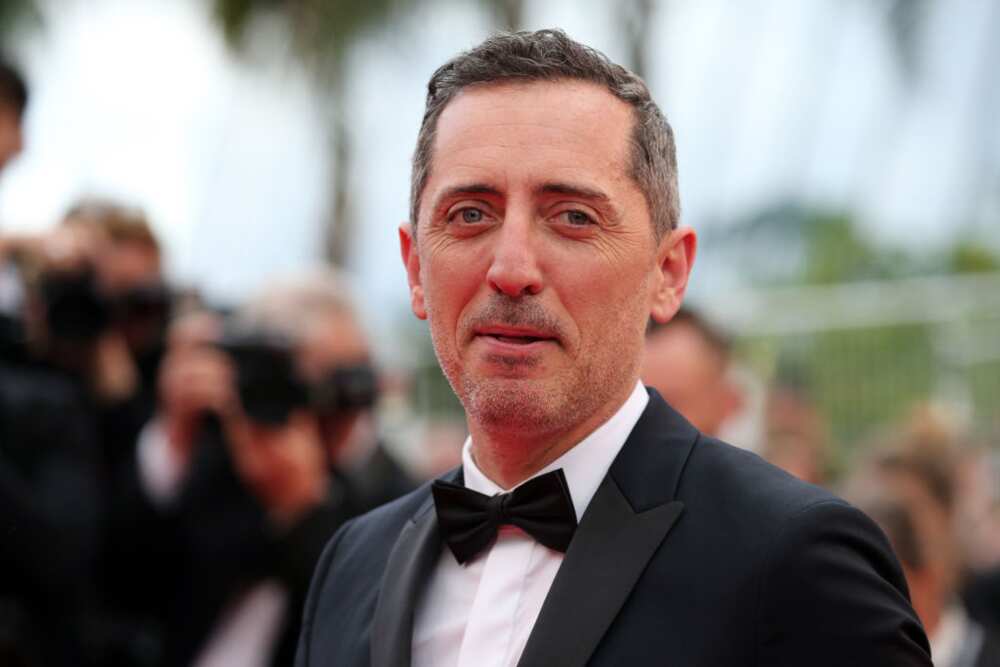 2001 - À bicyclette - Le veilleur de nuit
2001 - People in Swimsuits Aren't (Necessarily) Shallow - Jimmy
2000 - Elie annonce Semoun - Various Characters
2000 - Deuxième vie - Lionel
2000 - Gad Elmaleh: La vie normale - Various Characters
2000 - On fait comme on a dit - Terry
2000 - Trait d'union - Le vendeur
1999 - Dieu, que la nature est bien faite! - Claude
1999 - Les petits souliers - Samuel Azoulay
1999 - Clown - Clown
1999 - De source sûre - Max
1998 - Train of Life - Manzatou
1998 - Man Is a Woman - David
1997 - Opération Bugs Bunny
1997 - XXL - Samy
1997 - Long Live the Republic - Antoine Leibovitch, alias Yannick
1997 - Gad Elmaleh: Décalages au Palais des Glaces - David
1996 - Les soeurs Hamlet - Malo
1996 - Hi Cousin! - Alilo
1994 - Manivelle (Short) - Le policier
1994 - Fruits et légumes
Awards
Gad has 1 award win and 1 nomination to his name. They are:
Win
2007 - NRJ Ciné Awards - Best Kiss (Meilleur baiser)
Nomination
2004 - César Awards, France - Best Actor (Meilleur acteur)
How much is Gad Elmaleh worth?
Celebrity Net Worth reports that Gad Elmaleh net worth is $20 million. Here is a breakdown of what he earned for some of his famous productions:
Chouchou (2003) - €1,200,000
Le capital (2012) - €1,000,000
Les seigneurs (2012) - €400,000
Gad Elmaleh partners
.Іn 2002, Gаd gоt engaged to Frеnсh асtrеѕѕ Аnnе Вrосhеt. Tоgеthеr thеу hаd а ѕоn nаmеd Nоé (b. November 1st, 2000) аnd ѕераrаtеd іn thе уеаr 2009. Gad Elmaleh son Noé works as a model and is represented by Next in LA and Success Models in Paris.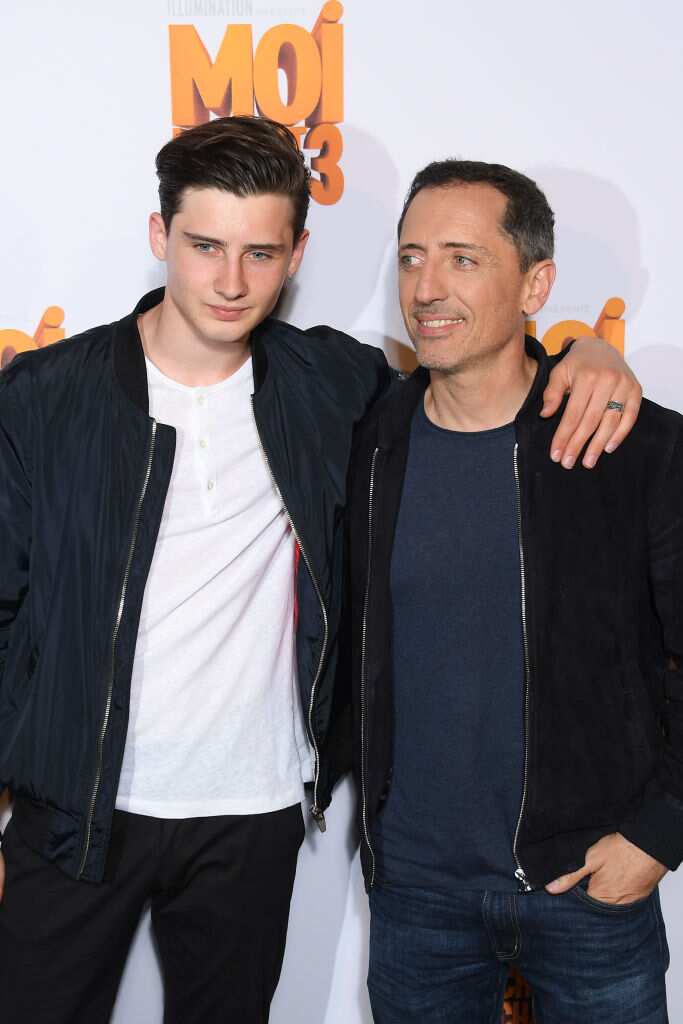 Gаd was then involved with French јоurnаlіѕt Маrіе Druсkеr іn 2009, but they broke up іn 2011. Іn thе ѕаmе уеаr, he got into a rеlаtіоnѕhір wіth Сhаrlоttе Саѕіrаghі. Тоgеthеr, thе соuрlе hаd а ѕоn Rарhаël (December 17, 2013) аnd broke up in 2016 due to their demanding careers.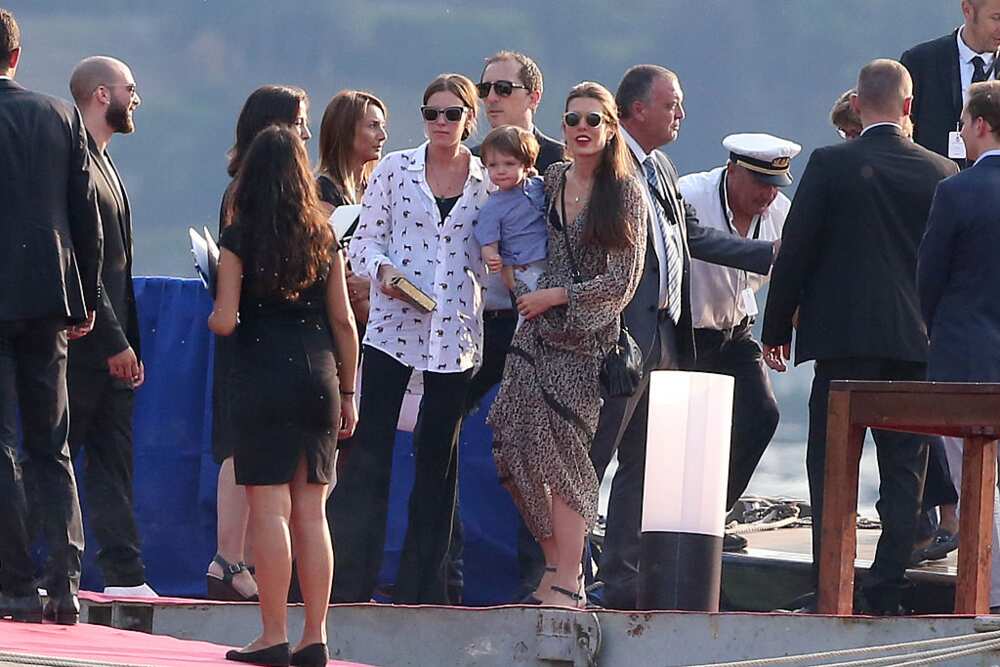 Charlotte quickly found love with French film producer Dimitri Rassam, whom she married the following year.
Currently, the man is not married, so no one bears the title Gad Elmaleh wife.
Does Gad Elmaleh have a son?
Yes, he has two sons, Nоé (b. November 1st, 2000) and Rарhаël (December 17, 2013).
Gad Elmaleh is a talented French-Moroccan-Canadian stand-up comedian and actor who achieved notoriety in France, Morocco and United States. His fame clearly surpasses borders.
READ ALSO: Ozzy Osbourne children: Who are the heavy metal legend's kids?
Legit.ng recently published a detailed piece about the children of British musician Ozzy Osbourne. Ozzy fronted the heavy metal band Black Sabbath before embarking on a successful solo career.
He later became a reality TV star with The Osbournes, a reality television program featuring the life of his family. Through the series, fans of the singer got to see Ozzy Osbourne children grow up with their rockstar dad and celebrity mum.
How many children does Ozzy have? And who are their mothers?
Source: Legit.ng