Pelé biography: fascinating life story of the soccer legend
Many people consider Pelé to be the greatest football player of all time and a living legend. He is one of the last century's most renowned athletes. Why did Pele become so famous, and what is the story of this iconic footballer?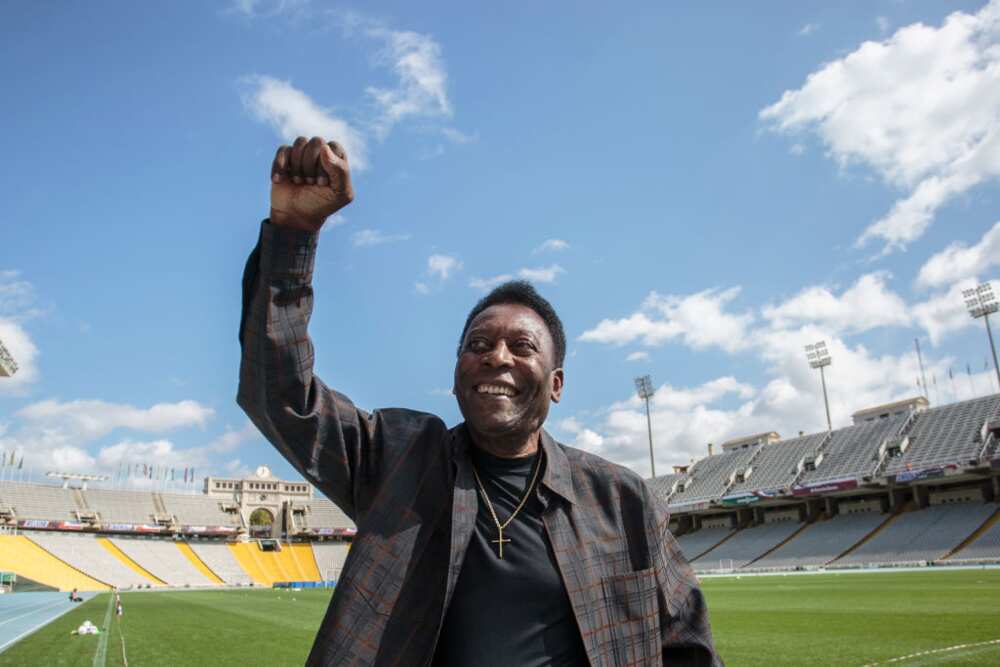 This Brazilian player managed to win three World Cups for his country and scored hundreds of goals to make his supporters proud.
Pelé profile summary
Full name: Edson Arantes do Nascimento
Nicknames: Pele, A Pérola Negra (The Black Pearl), O Rei (The King)
Birthday: October 23, 1940
Age: 80 years old (as of 2020)
Height: 5 feet 8 inches (1 m 73 cm)
Nationality: Brazilian
Birthplace: Três Corações, Minas Gerais, Brazil
Occupation: Football player, humanitarian
Parents: Dondinho (João Ramos do Nascimento) and Celeste Arantes
Ex-wife: Rosemeri dos Reis Cholbi (1966-1982), Assiria Lemos Seixas (1994⁠-2008)
Ex-partner: Xuxa Meneghel (1981–1986)
Wife: Marcia Aoki ​(married in 2016)
Children: 7 (Kelly Cristina, Jennifer, Edinho, Joshua, Celeste, Sandra, Flavia)
Pele biography
No one can underestimate Pele soccer influence, as this player has left a huge mark on history of this sports. He is widely recognized by experts and fans as the greatest footballer of all time.
He was born in the neighborhood of Três Corações, Minas Gerais, Brazil. His family was closely connected with football, as his father, Dondinho, was also a professional player.
The birth name of this talented athlete is Edson Arantes do Nascimento. However, his friends were jokingly calling him Pele, and this nickname stuck, despite having no meaning - though, some argue it was a mispronounced version of goalkeeper Bile's name.
His early childhood was not easy, as he had to provide for his family, yet he had enough time to practice football. At first, his family could not afford a ball, so he had to play with a grapefruit, yet his dad showed him a lot of useful skills.
His career started at Santos FC, where he became the top scorer of the Brazilian league at the age of 16. Due to his incredible skills, he was invited to be a part of the national team.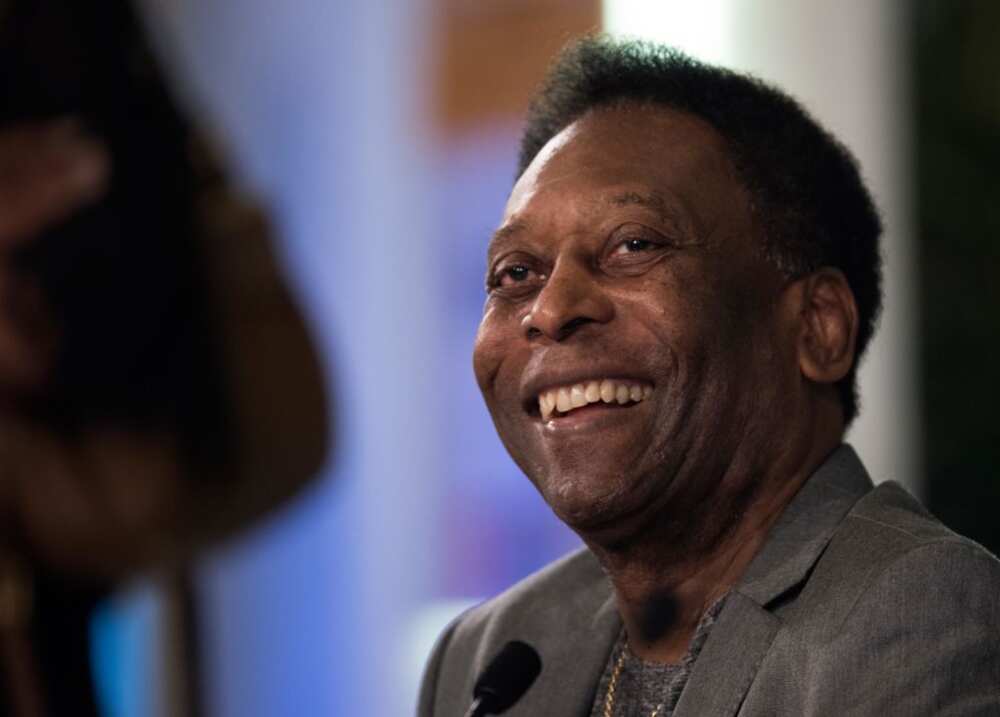 With the Brazil national team, he won three FIFA World Cups: in 1958, 1962, and 1970. He is the only player who has won three of these prestigious titles.
His talent for scoring goals and spectacular style of play made him popular all around the world, and he popularized the phrase "The Beautiful Game" in relation to football. His average statistics was almost one goal per game, and he excelled at the role of a striker and a playmaker.
After ending his professional career at New York Cosmos in 1977, he has been a football ambassador worldwide. This man has left a huge mark on the world of football, and to this day, modern players struggle to beat some of his records.
How many goals did Pele score in his career?
The legendary player has scored 1,282 goals throughout his long and fruitful career.
How old is Pele?
Pele soccer legend was born on October 23, 1940. Therefore, his current age, as of 2020, is 80 years.
Sometimes rumors about his passing surface, which causes people to ask "is Pele dead?". However, the footballer is still alive, although due to his senior age, he has had some health issues in the past couple of years.
For instance, he was hospitalized with a urinary tract infection in 2019 and had to undergo surgery to remove kidney stones. He also moves around in a wheelchair and has trouble walking, due to a lack of rehabilitation from his hip operation that he underwent back in 2012.
How much is Pele worth?
Due to his outstanding game, Pele soccer player has earned a fortune for himself and his descendants.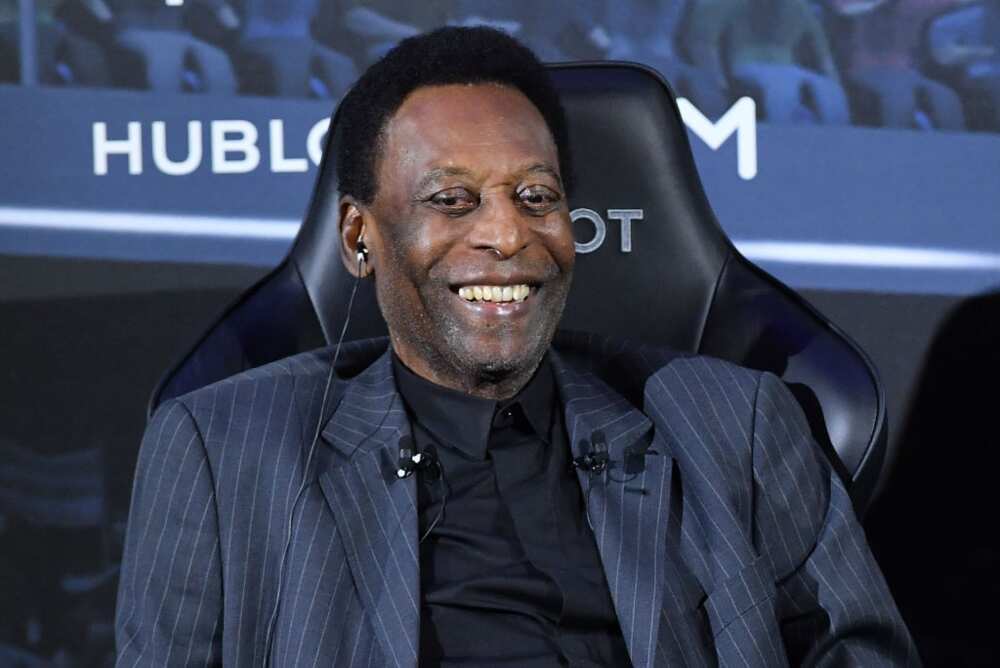 According to Celebrity Net Worth, the official Pele net worth is $100 million.
Pele wife
The famous footballer has three marriages behind his back, and the current one still lasts. His first wife was Rosemeri dos Reis Cholbi, who he married in February 1966.
However, some time later, they got divorced, and the process was finalized in 1982. The star has dated the well-known Brazilian TV presenter Xuxa from 1981 to 1986, yet the two never tied the knot.
His second wife was Assiria Lemos Seixas, the gospel singer and psychologist, and their wedding took place in April 1994. They lived together for fourteen years before divorcing in 2008.
In July 2016, Pele married Marcia Aoki, the importer of medical equipment from Sao Paulo who had both Brazilian and Japanese roots. The two have known each other since 1980s and have been dating since 2010.
Marcia is much younger than the football star - they have a 32-year age difference. However, this does not stand in a way of their happy marriage.
Pelé children
Since the player had a lot of romances in his life, some of his beloved women gave him children. Overall, he has seven kids.
Three of his oldest kids are from his first wife, Rosemeri dos Reis Cholbi: Kelly Cristina (born in 1967), Edinho (born in 1970), and Jennifer (born in 1978). Edinho has notoriously had problems with the law and spent a lot of his life in jail due to trafficking of forbidden substances.
With his second wife, Assiria Lemos Seixas, he had twins, named Joshua and Celeste. They were conceived with the help of fertility treatment and came into this world in 1996.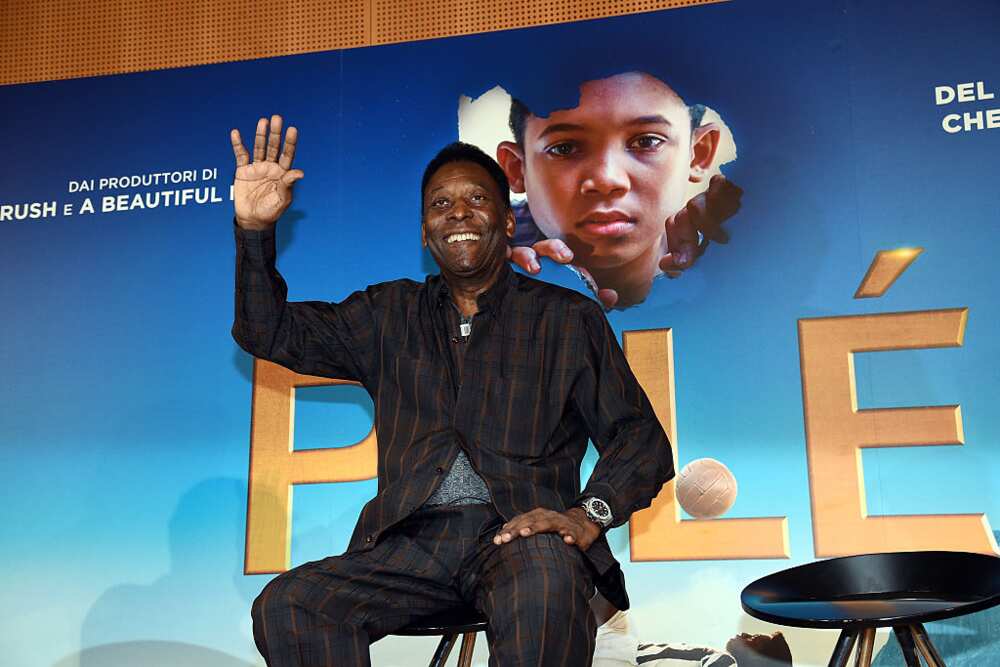 The athlete has also had two children outside his marriage, which came along due to his affairs with two different women.
One of them was Sandra Machado, born in 1964 after his affair with the housemaid named Anizia. He refused to acknowledge her and her children even after she passed away in 2006, despite the court ruling that she is his biological daughter.
However, he recognized another daughter of his - Flavia Kurtz. She came along after an extramarital affair with the journalist Lenita Kurtz in 1968, while he was still married to Rosemeri.
This biography of the famous Pelé will be interesting both to those who love football and casual readers.
READ ALSO: 30+ famous football quotes by legendary players and coaches
Are you looking for some inspiration? Legit.ng suggests you turn your attention to some famous football quotes.
These sayings come from legendary players and coaches. They will definitely inspire you to follow your dreams.
Source: Legit.ng