Trent Olsen biography: who is the secretive Olsen sibling?
Trent Olsen is an ex-actor and comic book writer from California, United States of America. He is the older brother of the Olsen twins and the Marvel superhero movie star Elizabeth Olsen. Though the Olsen brother quit acting many years ago, he still has a great career in Hollywood.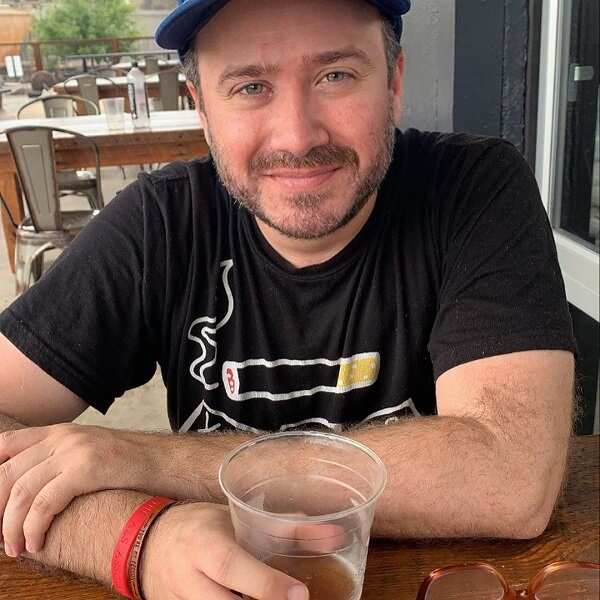 Trent went into acting early in life, but unlike his famous sisters, his career was shortlived, with very few acting credits. He still works in the film industry, just not in performance art.
Trent Olsen profile summary
Name: James Trent Olsen
Birthdate: May 6, 1984
Place of birth: Sherman Oaks, Los Angeles, California, United States
Nationality: American
Age: 36 years (as of 2020)
Sun sign: Taurus
Height: 5'8" (173 cm)
Parents: David Olsen and Jarnette Jones
Siblings: Mary-Kate, Ashley, Elizabeth, Jake, Courtney Taylor
Occupation: Former actor, comic book writer
Net worth: $650,000
Early life and background
James Trent Olsen was born in Sherman Oaks, California. His father's name is David Olsen, while his mother's name is Jarnette Jones. Trent's father is a professional real estate developer and mortgage banker, and his mother is a personal manager.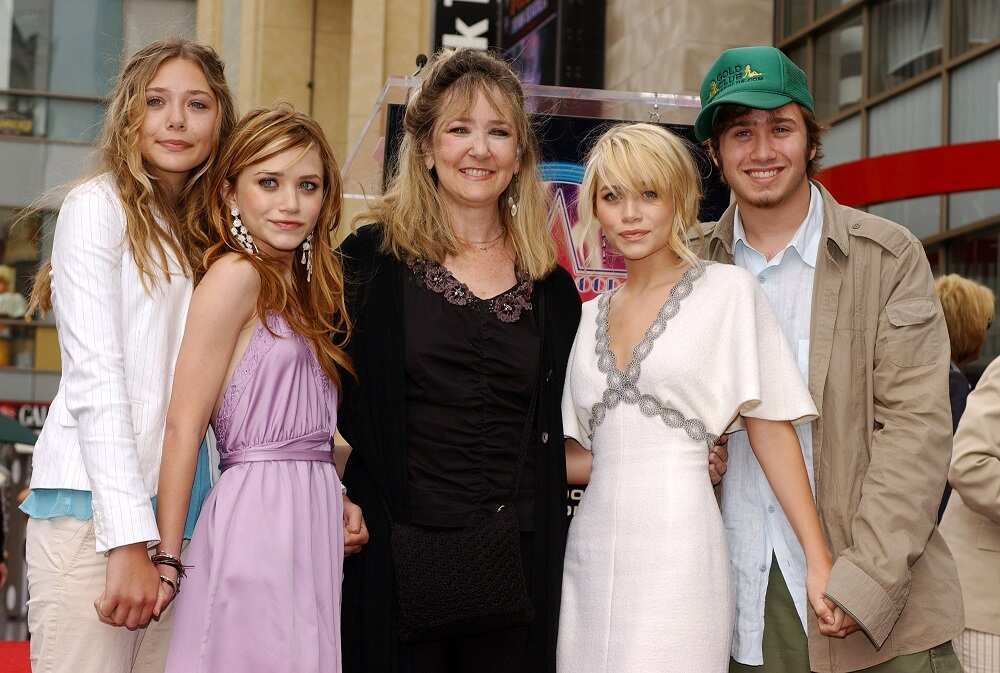 Trent has got Norwegian ancestry from his father's side, while his mother is English.
James Trent is the oldest Mary Kate and Ashley Olsen siblings. One of his younger ones, Elizabeth Olsen, plays Scarlet Witch in the Avengers movie franchise.
He also has a half-sister, Courtney Taylor, and a half-brother, Jake, from his father's second marriage. Trent's parents ended their marriage when he was 12 years old in 1996.
How old is Trent Olsen?
The actor was born on May 6, 1984; this makes Trent Olsen age to be 34 years as of 2020.
Body measurements
Trent Olsen is 5 feet 8 inches tall, and he weighs 70 kg. He wears shoe size 11(US), and his body measurements are 40-34-36 inches.
Education
Trent graduated from the University of Southern California in 2006 after studying Jazz music there. He is also a graduate of the New York Film Academy.
He won the Mr. Tommy pageant while in University.
Career
Though Trent Olsen's parents do not work in the entertainment industry, their last name is popular in Hollywood, thanks to his sisters.
His younger twin sisters, Mary-Kate and Ashley, began acting at six months old. The Olsen twins siblings played the character, Michelle Tanner, on ABC's sitcom, Full House. They played Michelle Tanner from 1987 to 1995.
The twins released a direct-to-video project titled Our First Video in 1993. Trent made his first on-screen appearance in this video.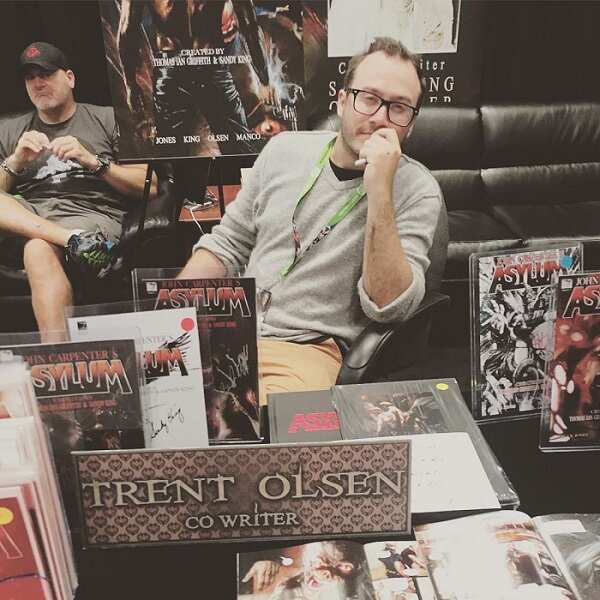 Trent featured as himself in more projects by his sisters, including Olsen Twins Mother's Day Special (1993), The Adventures of Mary-Kate & Ashley: The Case of the Mystery Cruise (1995), and The Adventures of Mary-Kate & Ashley: The Case of the U.S. Space Camp Mission (1996).
Although Trent started acting at an early age like his sisters, the list of his acting credits is not as long as theirs.
In 1995, Trent played an unnamed character called the boy with flowers in the TV series Full House. He played an extra in the movie Old School (2003). In 2014, he played the character, Nick, in and the episode of the TV series Comedy Corner.
Though Trent stopped acting many years ago, he still works in the film industry. Since 2014, he has been working in the feature films department of the production company named Storm King Productions, known for its production of vampire movies.
Elizabeth Olsen sibling is also a comic book writer. Trent and his youngest sibling, Elizabeth, inspired Mary-Kate and Ashley's Elizabeth and James fashion collection.
Relationship history
Trent Olsen was linked to Kacey Style. It is reported that he dated model Katherine Shane before he Kacey Style.
The former actor appears to currently be in a relationship with a woman named Sue Elle LaRocca.
Net worth
Trent Olsen's estimated net worth as of 2020 is reported to be $650,000.
More interesting facts about Trent Olsen
He sold autographed photos of his famous sisters in high school.
Trent Olsen was meant to play a character in the movie Tales from the Crypt, but his parents refused to let him star in a horror movie at a young age. The film was released in 1989
He loves dogs and posts pictures of his pet dogs often on his Instagram account.
Trent organized a 10,000-mile road trip to help raise money for Lou Gehrig's Disease after a friend of his lost his father. The road trip raised almost $18,000.
Trent Olsen is the not-so-famous elder brother of the Olsen sisters. He was once an actor like his famous siblings, but he decided to quit that aspect of showbusiness. He currently works at a production company in California.
READ ALSO: Joel Smollett bio: Who is the patriarch of the Smollett family?
Legit.ng recently covered the life story of late Joel Smollett, the patriarch of the Smollett family. One of his sons, Jussie Smollet, is well known for his role in the critically acclaimed television series Empire. Other members of the Smollett family are also involved in the entertainment business in one way or another.
Joel's family lived in Russia and Poland but later moved to America and became American citizens. Joel worked as a cable splicer and fully supported his family through the job.
Source: Legit.ng