Infinix to launch most powerful gaming and entertainment smartphone ever
A bigger screen for unparalleled immersive gameplay and video viewing, together with a faster chip and a longer-lasting battery is what can be expected of the new phone, according to leaked images and insider talks.
Tipsters have revealed that Infinix, known globally as a brand for the young generation, is gearing up to launch a new phone under its HOT Series – Infinix HOT 10.
Since its launch 7 years ago, the HOT series has been a firm favourite among younger mobile phone users. The leaked photos suggest that the new HOT 10 is building on what its users love best about the series and enhancing it. Infinix's upcoming device is aimed at providing unlimited fun to its users with its upgraded hardware and software.
The device reflects how Infinix has grown with the younger generation and how the smartphone maker identifies its demands for products designed with their basic needs at heart.
Product Leak photo of HOT 10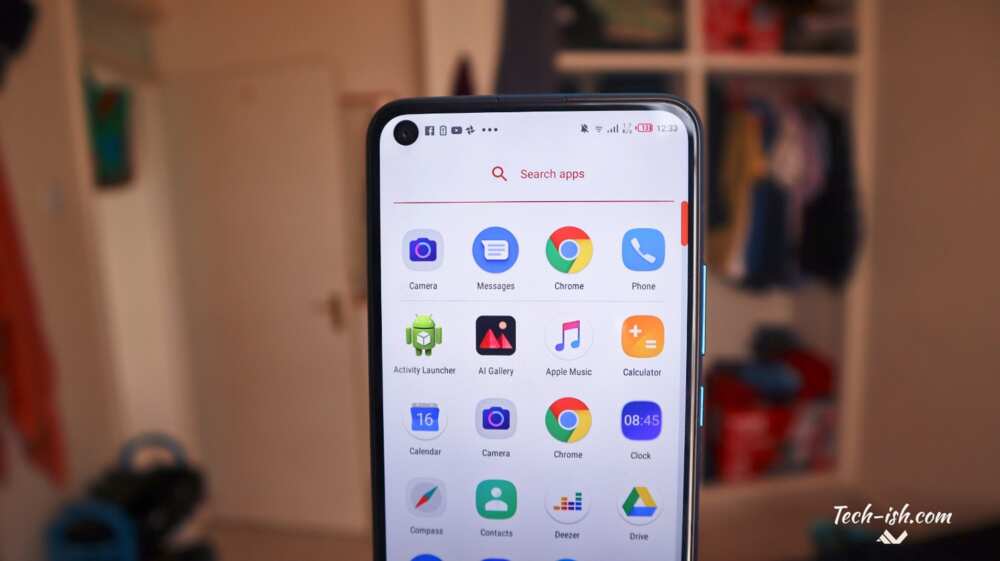 It is rumoured that the new device will have a large 6.78-inch screen that will greatly improve the entertainment experience of its users. Supporting that experience will be an intelligent management of the device's CPU and GPU. This will optimize memory and gaming performance, according to sources close to the project.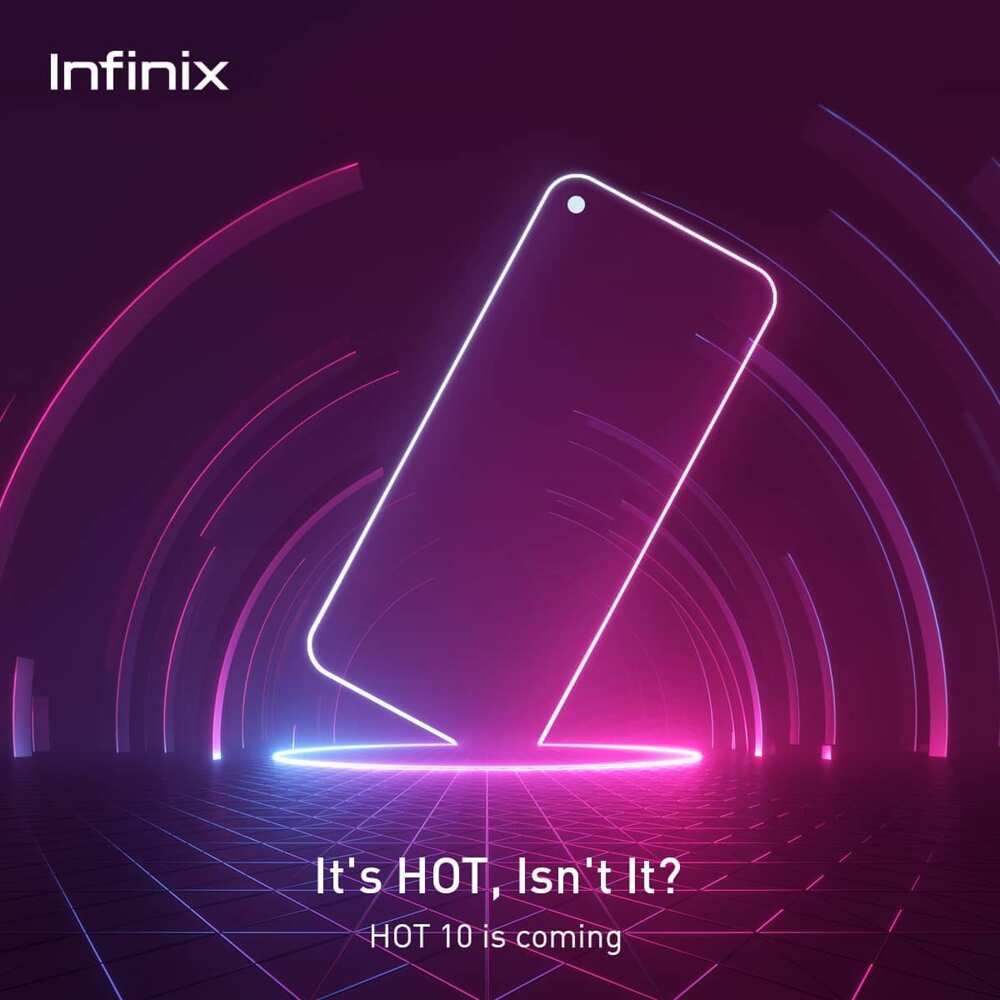 As seen in the leaked photos, all this will be encased in a shining new geometric design that is not only functional but fashionable as well to keep up with the times.
Today, consumers select smartphones based on price, size, screen resolution, camera quality, storage, and familiarity with the interface, according to industry studies. Other than the camera, the selection criteria are not very different from choosing a computer.
A new report by DFC Intelligence has revealed that, as of mid-2020, there are nearly 3.1 billion global video game consumers. It is no wonder that gaming applications have become one of the main entertainment features on smartphones these days. Its increased popularity with the young is due to their perception of mobile games as not only a tool for relaxation but for socialising and connecting with others around the world who have similar interest.
Research studies also state that the mobile gaming market is forecasted to grow 2.9% annually to hit US$56.6 billion by 2024. Most smartphones today support casual games like Pokémon Go and Candy Crush. Phones that can support the more graphic intensive but popular games such as Free Fire, Fortnite and PUBG will surely stand out among the crowd.
It seems that Infinix developers have taken note of these demands seriously as they have, for the first time in the HOT series, used the MediaTek Helio G70 chip with MediaTek HyperEngine Game Technology. The MediaTek HyperEngine Game Technology ensures your smartphone always keeps up with you. It features an intelligent resource management engine that ensures sustained performance and longer gameplay.
Considering its brand heritage and legacy, the new HOT smartphone is expected to be the ideal choice among its rivals within the same price range.
The leaked unique features that can be expected in the new HOT include a high-resolution Quad AI Camera, allowing users to be their own director, shooting as they like. The new rear camera is understood to have a super night view mode, as well as an auto picture correction function for those rush shots.
In addition, the new HOT phone is said to have a 123% upgrade on single CPU frequency and a 64% upgrade on the Multi CPU frequency compared with the previous version, making it a great choice for game lovers. Add that to the excellent fluency and stability provided by the MediaTek Helio G70 chip and users will be able to experience "Extreme Speed" as they immerse themselves in gameplay freely, anytime, anywhere.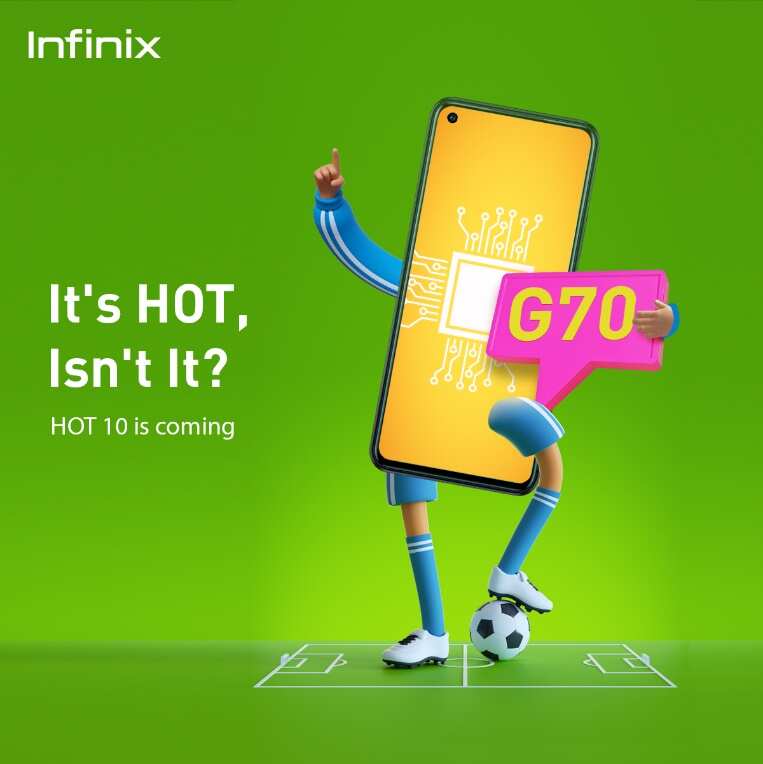 The HOT 10 is also rumoured to have cinematic quality sound. According to an insider source, the new phone's immersive audio experience is thanks to DTS audio processing technology. Users can level up the sound effect for their enjoyment and even personalize sound effects to better enjoy the audio experiences while watching their favourite movies, listening to music, or gaming. Other features could include fast charging technology as well as, face and fingerprint phone unlocking.
With the impending launch of the latest device in the HOT series, it seems that Infinix has sealed its position not only as a consumer choice but as a lifestyle choice, by putting out a trendy device that offers unlimited entertainment and possibilities to the young and aspiring.
[Sponsored]
Source: Legit.ng