Exclusive: Legit.ng's Managing Director shares 5 digital trends to boost your business in 2020
There are 7.8 billion people in the world according to Worldometer and 4.54 billion out of them are active Internet users according to Statista.
In Nigeria alone, there are 99.05 million internet users according to Statista and this figure is projected to grow to 131.7 million internet users in 2023.
What this means is that we are living in the digital age and that is why it's not surprising that businesses are investing massively in digital advertising.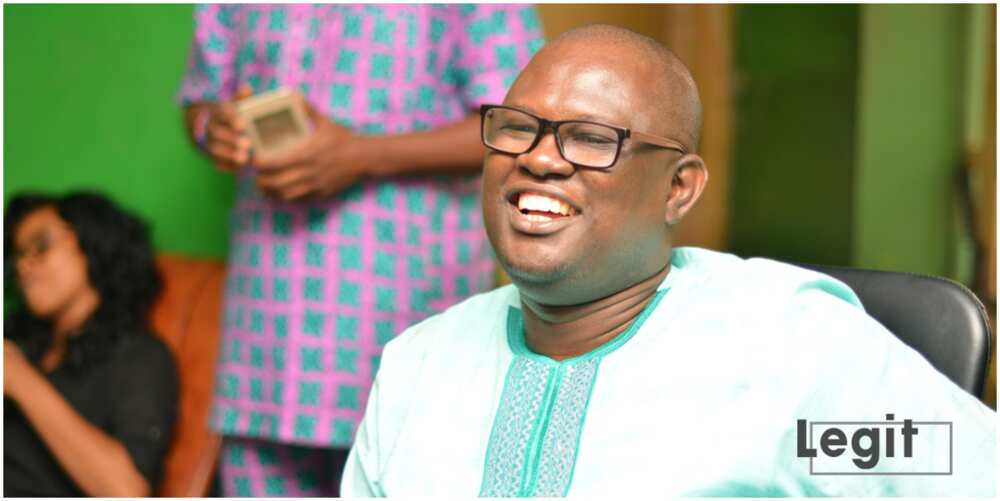 The solution you need
Digital advertising has become the most important channel for marketers and businesses around the world as more people are going online to make purchasing decisions.
"The world is a global village" is a parlance we embraced without realizing we were unlocking potentials waiting to explode. These potentials created career paths that HR Professionals are still playing catch up with.
"At a point, the normal was for you to see a doctor with stacks of books to read or Xray film to view, architects with drawing and measuring materials, you buy dailies or listen to radio or watch television or see static billboards on the road in order to see ads etc. All this has changed.
"On the instance, you can now read a medical journal from abroad by simply surfing the internet. Architects with autocad can conveniently in hours wow you with delightful structural designs. Ads are now served via the internet either as: audio, video, visual or contextual," Legit.ng's Managing Director, Goke Olaegbe says.
With the consistent change in the world through the advent of technology, entrepreneurs and brands need to keep up with the latest digital trends and adapt to the digital world as fast as possible.
This will not only help them improve their product sales but also increase their brand awareness and effectively boost their return on investment (ROI).
But there are digital advertising solutions needed before all these can happen and we will take a look at some of them today.
1. Display Advertising
What banner ads and outdoor billboards are to Traditional Advertising is what Display Advertising is to Digital Advertising.
This type of advertising enables businesses to grab the attention of targeted potential customers and reach their target audiences through digital channels such as desktops, smartphones, laptops and tablets.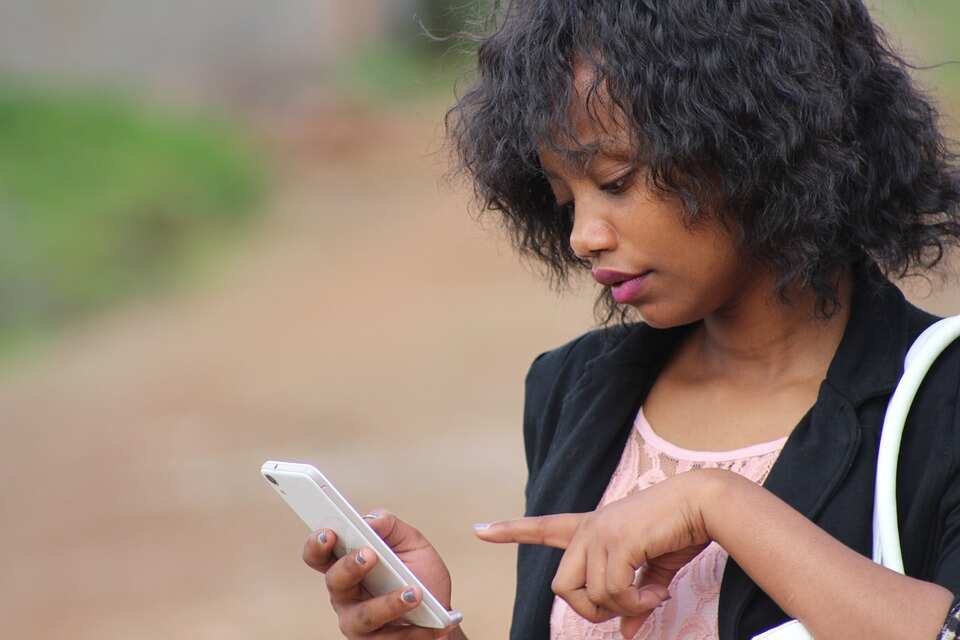 Today, display advertising takes multiple formats and it is very important for a business owner to know which digital channel is best suited for its product.
- Mobile application display ads: This is best suited for businesses targeting an audience with modern smartphones.
- Rich media formats: This is perfect for businesses that intend to capture their potential customers' attention and improve engagement with their advertising campaigns.
- YouTube ads: YouTube is quite popular with digital marketers and advertisers. The ads, also called in-video advertisements, can be placed at the bottom or top right of the video player (overlay ads) and in other formats.
2. Social Media Advertising
Social media platforms like Facebook, Twitter, and Instagram are excellent tools to reach targeted and interested audiences.
To advertise on social media, you can create text, image and video ads that can engage your target audience.
However, video and image ads are the best form of social media advertising and tend to perform better on this platform compared to text ads.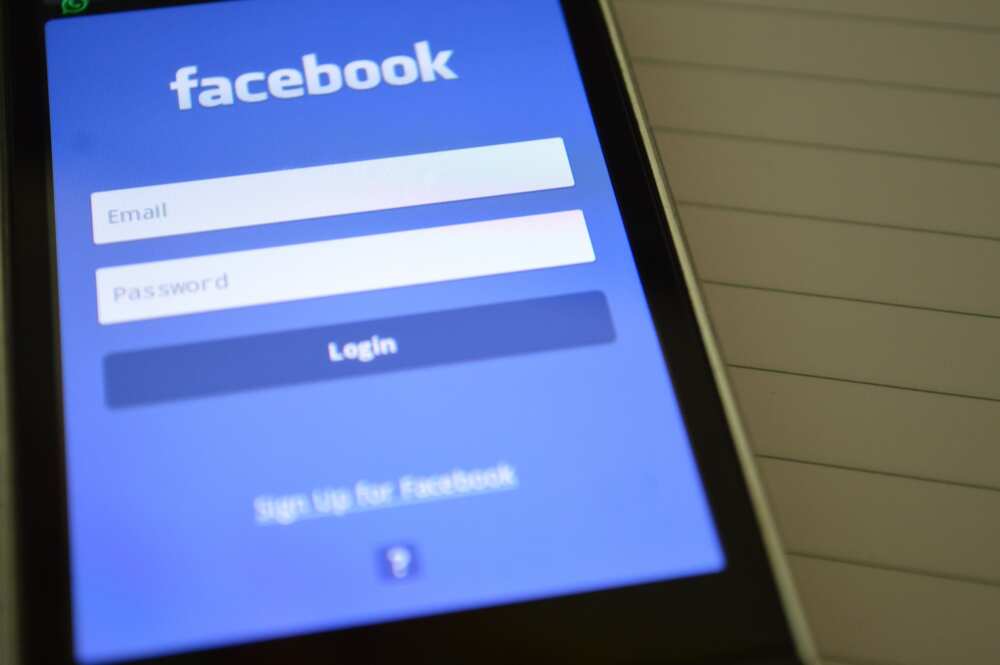 You can equally run sponsored stories, which will appear in the customers' Facebook newsfeed (desktop and mobile feed), through established online publishers.
Social media ads are regarded as the best digital advertising choice for small businesses as they can help your business in achieving many marketing goals, such as promoting their business products and services to interested customers, and building a community of engaging followers and potential customers.
PAY ATTENTION: Click "See First" under the "Following" tab to see Legit.ng News on your Facebook News Feed!
3. Search Advertising
According to market research firm eMarketer, 80% of shopping transactions start with an online search.
Shoppers today visit search engines like Google and Yahoo and type the names of the products or services they are looking for, after which they can make their choice from the list generated.
Business owners who can have their products and services listed at the top most in the Google search results have an upper-hand as it will add many competitive advantages for their businesses.
4. PR and Native Articles
Press release and native articles is a digital advertising trend that will help build brand loyalty while underlining brand uniqueness.
5. Video Production and Promotion
Video advertising is a digital marketing trend that brands and business owners could find quite effective. Partnering with digital strategists and companies with vast experience can help brands educate their audience about their products, share testimonials and a lot more using various video formats.
Where you can get help
Today, most thriving businesses are investing massively in digital advertising. This is the new norm if you don't want to be left behind.
But despite digital advertising coming with numerous opportunities that businesses can take advantage of, executing a successful digital media campaign is not a piece of cake.
Important factors such as time, resources and some level of experience are needed to be able to run a successful campaign.
But not to worry, Nigeria's no.1 online news and entertainment platform Legit.ng, has a team of some of the best digital strategists in the industry to help you reach your marketing goals.
As the market leader and trendsetter in every area of our work: content, advertising and technology, partnering with us guarantees improved product sales, more brand awareness and return on investment (ROI).
"The new normal (digital advertising) has created job opportunities such as: graphic designer, big data analyst, digital strategist/planner, media planner etc. This is because creativity now drives sales of bluechip and fortune 500 companies. Hard skills are gradually being eroded away and soft skills are being introduced as the new order.
"In this vein, digital advertising solutions is the new normal. This is why KB Marketing Agency proclaimed that "Ignoring online marketing is like opening a business but not telling anyone," Goke Olaegbe, Legit.ng's managing director says.
Legit.ng is the best digital media platform for Nigerian-based businesses seeking to create brand awareness, manage brand image and promote their products and services.
Visit our corporate website or send an email to ads@corp.legit.ng to do business with us.
Source: Legit.ng