The future belongs to creators, says Rotimi Bankole as he launches SBI Media Workshop
You'd be hard-pressed to find many people who have more passion about shaping the future of media and advertising in Nigeria than Mr Rotimi Bankole, CEO, SBI Media Group.
The life and works of this 40-year-old, who has now founded the SBI Media Workshops, are the most important harbinger of a future where creators rule.
It might immediately sound like a sweeping statement, that the future belongs to creators, but current facts suggest that this thought is more practical than far-fetched.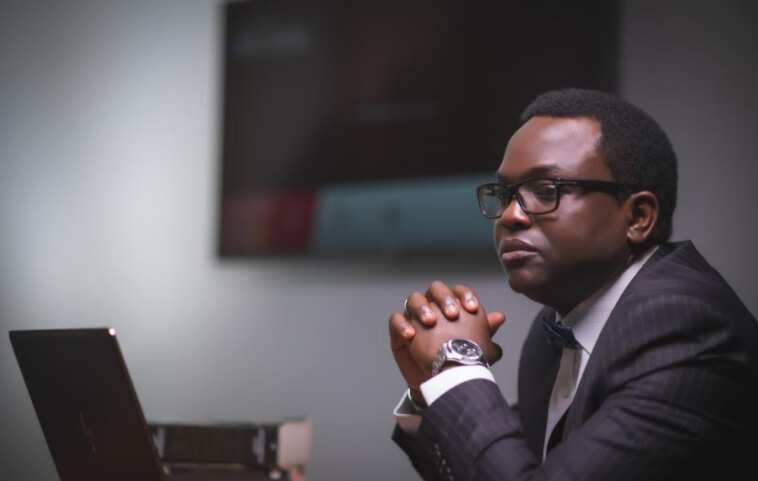 Many studies over the last few years, including the PwC's Global entertainment and media outlook 2017 -2021, have emphasized how the entertainment and media industry globally will grow year on year at a compounding rate.
And as the sector expands, studies show that a consistent rise in the demand for skills and knowhow across the sector will attend its growth.
If anyone can be certain of this trajectory, it is Bankole who works with a significant number of high-end brands in tech, finance, hospitality, and telecommunications.
In the past seven years, SBI Media, his full-service marketing communications group has dug its root deeply into the industry with an impressive portfolio of clients who have continued to show their preference for an unusual mix of media options.
His company's roster of clients includes Tecno Mobile, Infinix, Itel, 9Mobile, Sterling Bank, Access Bank, Saudi German Hospital, Boomplay, Palm Pay, Oride, and others.
Sensing the need to help usher in the future players in the marketing and creative industry, Bankole and his team are investing in fully equipping young individuals to win. Through his SBI Media Workshops, he is making an attempt to expand the market by creating more channels of exposure for brands, while also empowering young people to build their own businesses.
"There is a tectonic shift in the marketing industry that evidently now favours the small creator. This advantage will get bigger with time. But to the uninitiated, these changes are easy to miss. Therefore, we are offering young individuals the training and support that I did not have when I was starting out. I would like to help shorten the distance between eureka and profitability for them," says Bankole.
His SBI Media Workshops is therefor an endeavour to help young Nigerian content creators and media marketing practitioners leverage the diverse business opportunities in new, portable media.
For instance, he explains, everyone with a mobile phone now owns a medium for information telecommunications. If such people possess the knowhow to imagine niches, produce content for those niches, and design a sustainable business model, they will be on their way to self-sustainability.
The world over, creative industries are a major dynamic sector. They provide diversified economic opportunities – for emerging markets especially – to boost Gross Domestic Product (GDP). According to PwC, Nigeria's creative industry is worth $3.8 Billion.
It is the third-largest employer of labour in the country, with great potential to become the number one employer of labour.
As consumer preferences continue to change, accelerated advances in technology and continuous disruption to business models, the new strategic imperative for businesses is to turn customers into fans.
To do this, they must create the most compelling, engaging, and intuitive user content and experiences. As the demand for skilled expertise for quality output increases, so does the demand for influential creators – the rulers of the future.
"With such a big focus on bagging accounts and striking deals in the industry," says Bankole, "the art of moulding the next set of media owners is being largely neglected and threatens the sustainability of what is evidently a significant employment machinery for the country."
One proven way of tackling youth unemployment is through masterclasses. Top industry professionals will make their knowledge and experiences available to a new generation. Workshops also offer an immediate opportunity to test new ideas in real-time, as trainees benefit from diverse opinions that make for a well-rounded learning experience.
The SBI Media Workshop, offered at no cost to participants, intends to be that avenue for young Nigerian content creators to rapidly acquire the skills needed to create the type of content that can be monetised.
Accessing the right information and resources to excel in the media market is key to maximum profitability for young professionals and creators. One of the best ways to acquire the skills and knowledge required is to learn from leading entrepreneurs and strategists in the industry.
"Then the future belongs to creators," Bankole declares. 'This is why, unlike other academies that are positioned to primarily train people to be media planners and buyers, the SBI Media Workshop offers a robust program with real-life case studies that will show up-and-coming media entrepreneurs how to identify, explore, and benefit from the modern media market."
Young Nigerians aged between 18 and 35 from all over the country are eligible to apply on the website, www.sbimediaworkshop.com. The only requirement, he advises, is that applicants articulate clearly why they should be selected.
[Sponsord]
Source: Legit.ng