NMA issues warning to FG against using Russia's COVID-19 Vaccine
- It appears the Nigerian doctors are not in support of the COVID-19 vaccine being bandied by the Russian government
- The association said there are factors in Nigeria that are different from those in Russia that may hinder the vaccine's efficacy
- On his part, Oyewale Tomori, a virology professor, said having a COVID-19 vaccine was not the end of the problem
- According to Tomori, majority of Nigerians cannot follow simple rules like wearing a face mask, so it won't be surprising is they refuse to get vaccinated
PAY ATTENTION: Click "See First" under the "Following" tab to see Legit.ng News on your Facebook News Feed!
The federal government has been issued a note of warning against using Russia's COVID-19 vaccine without confirmation through clinical test and trial.
This warning came from the Nigerian Medical Association (NMA), which stated that it must undergo further testing before it is administered on Nigerian citizens, Leadership reports.
The president of the association, Prof Innocent Ujah, said the efficacy of the said vaccine has to be tested before it can be used on the general public.
"We will find out if it is compatible with us. Environment factor and our gene are different from the Russians. The vaccine has to be registered with NAFDAC," he said.
Ujah explained further that NAFDAC will have to certify if the vaccine is okay for use before it is released to the general public.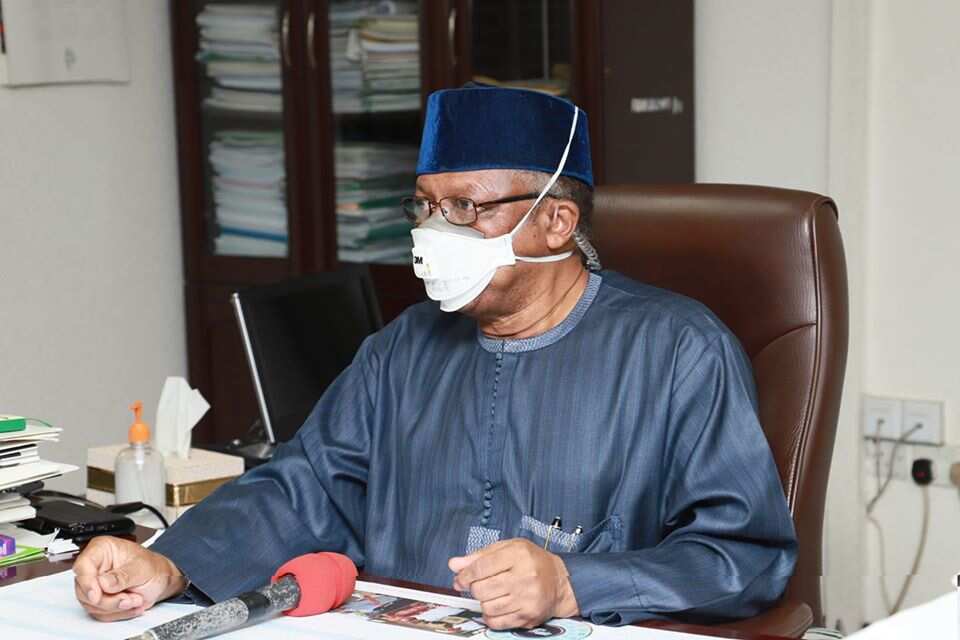 According to him just because it is safe for Russians does not translate to it being safe for Nigerians. He added that the reverse may the case.
Reports had surfaced on Friday, September 4, that Nigeria received COVID-19 vaccine from Russia. This came after photos from a meeting between Russia's Ambassador to Nigeria, Alexey Shebarshin, and Nigeria's health minister, Osagie Ehanire.
The Federal Ministry of Health has, however, set the records straight, saying what was handed over to the minister was an aide memoir and not vaccine.
According to the ministry, the vaccine is still in the custody of the Russian Federation's Embassy in Nigeria.
Also lending his voice to the vaccine debate, a professor of Virology, Oyewale Tomori, said even if the vaccine comes to Nigeria, most nationals will not get vaccinated.
He noted that Nigeria has a vaccine for yellow fever, measles and polio, yet the country is still recording cases of these diseases.
The professor wondered how Nigerians will agree to get vaccinated when they have not agreed to follow simple instructions like wearing a face mask, wash hands regularly and maintaining social distance.
Coronavirus: Nigeria's health minister speaks on chloroquine as cure for COVID-19 | Legit TV
Source: Legit.ng