Revealed: Nigeria's Okonjo-Iweala now an American citizen
- New revelation indicated that Okonjo-Iweala is an American citizen
- She worked in America for over 25 years of her life
- According to reports, dual citizenship may boost her chances of being elected DG of WTO
PAY ATTENTION: Click "See First" under the "Following" tab to see Legit.ng News on your Facebook News Feed!
A new revelation has shown that Nigeria's Ngozi Okonjo-Iweala has obtained her American citizenship. This comes more than 30 years after she studied in the United States.
Okonjo-Iweala, two-time minister of finance in Nigeria, is running for the office of the director-general of the World Trade Organisation (WTO).
According to a report by Bloomberg, the former minister who worked there for more than 25 years without taking up the country's citizenship finally took it in 2019.
The news outlet also reported that most of the candidates running for the office of the DG at WTO boast of dual citizenship.
According to experts, this may boost their chances of getting the job.
Recall that Okonjo-Iweala ran for the president of the World Bank in 2012 without the backing of the United States and lost the sit to Korean-American Jim Yong Kim.
Meanwhile, Nigerians have continued to react to the candidacy of Okonjo-Iweala.
According to Vasco Dagama, hatred for Nigerians across the globe could hinder her chances and not on the basis of merit.
"If standard and performance is anything to go by I don't see anyone among the contestant that equals her credentials, unfortunately, nepotism of world politics dictates the vintages and aftermath of international professional organizations.
"I reckon she's leaving no stone unturn and trying as much to garner the requisite documents both in print and verbal in order to boost her chances. Best of luck though," he wrote.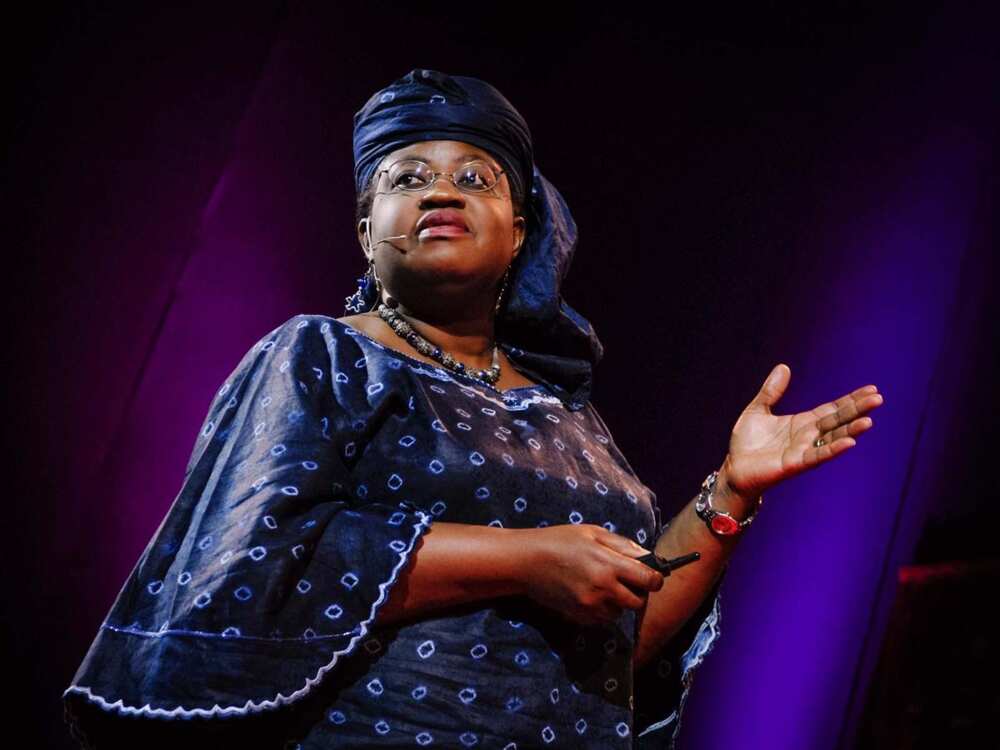 Meanwhile, Legit.ng had reported that Aliko Dangote, one of Africa's richest business mogul, put out his voice in support of former finance minister, Ngozi Okonjo-Iweala, as the best candidate to emerges as director-general of the World Trade Organization.
Dangote believes that the WTO needs a professional with proven international records like Okonjo-Iweala at its hem of affairs.
The Nigerian tycoon endorsed the former minister for the envied position on his verified Twitter page on Tuesday, September 1.
Legit.ng had also reported that the candidacy of Okonjo-Iweala for the position of the director-general of the WTO seemed shaky.
This was as the Arab Republic of Egypt had claimed that the nomination of Okonjo-Iweala by President Muhammadu "is not in conformity with the executive council decision" since the time for this nomination had elapsed in 2019, specifically Saturday, November 30.
The African nation called on the ministerial committee on candidatures of the African Union (AU), that only two persons have been nominated and endorsed for the embattled office: Abdulhameed Mamdouh of Egypt and Eloi Laourou of the Republic of Benin.
Falana lambasts Moghalu for accepting APC appointment | Legit TV
Source: Legit.ng