- Nigeria's transport minister Amaechi has said he sees nothing wrong in signing a deal that waives Nigeria's sovereignty to China in case of default in repayment
- Amaechi said the clause which has caused an alarm in the National Assembly is necessary to assure China of repayment
- The former Rivers state governor also urged lawmakers to stop reviewing the loans in order not to drive away creditors
PAY ATTENTION: Click "See First" under the "Following" tab to see Legit.ng News on your Facebook News Feed!
Transport Minister, Chibuike Amaechi, has explained why there is nothing wrong with the federal government ceding Nigeria's sovereignty to China in the signing of a loan deal with the Asian country.
Amaechi told journalists in a Channels TV video seen by Legit.ng correspondent that the clause was included in the loan deal with China in order to ensure the recovery of the N5.3bn loan.
"It is not ceding sovereignty in the technical sense of it. It is ceding sovereignty, giving them power in order for them to recover their assets if they need to recover it to be able to recover their money. So, I don't see what is wrong with that," Amaechi said in the final minute of the video.
The former Rivers state governor, however, allayed fears of Nigeria losing its sovereignty.
"Nobody can take away the sovereignty of Nigeria," Amaechi said.
At the beginning of the video, Chairman, House Committee on Treaties and Protocols, Ossai Nicholas Ossai, demanded answers to why a clause ceding Nigeria's sovereignty to China was included in the loan deal.
He said: "We have also seen a clause where sovereignty is waived if we default. We have seen it in the document. It is there in the document. The sovereignty of our country is waived.
"And I believe that this particular clause was not part of what was brought to the National Assembly to approve because no National Assembly member would see that clause and approve such."
Legit.ng earlier reported how Amaechi, in the same media chat, raised concerns over the probe of loans taken by the federal government. He noted that it could send the wrong signal to lenders.
Amaechi warned at an investigative hearing by the Honourable Ossai-led committee in Abuja that the probe could stop the loan facility.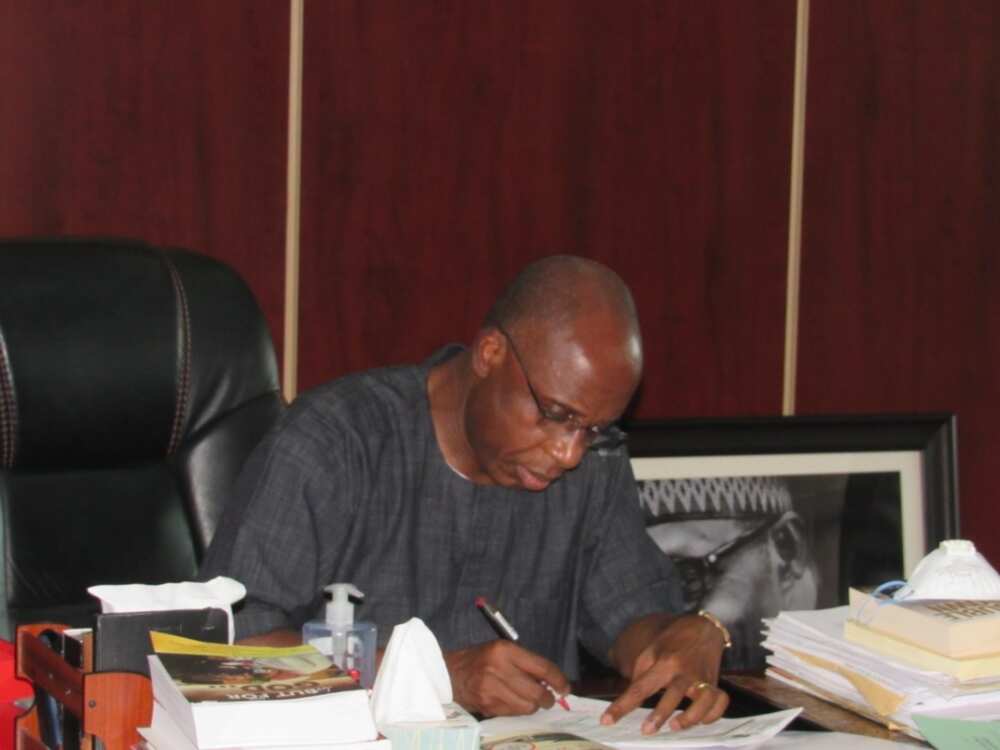 The federal government plans to take a loan for the completion of the Lagos-Ibadan and Kano rail projects.
PAY ATTENTION: Install our latest app for Android, read the best news on Nigeria's #1 news app
Speaking further at House committee's hearing, the minister said that the investigation could cause foreign partners to withdraw such loan facilities.
In May, the House of Representatives demanded a review or outright cancellation of the latest China loans to Nigeria on the principle of 'force majeur' in the light of the COVID-19 pandemic.
The lawmakers based their demands on the grounds that the National Assembly was in the dark on how most of the loans from China were taken and were to be utilised.
A member of the House, Honourable Ben Ibakpa, accused the federal government of sidelining the National Assembly when taking loans from China.
He claimed in a Channels TV programme on Thursday, May 14 that some Nigerian officials even signed loan documents from China in a foreign language without critically looking at the terms.
Wayo too much for Nigeria - Corruption in Nigeria must end | Legit TV