What does relevant experience mean on a resume and what counts?
Relevant experience is one of the most important things job seekers must consider before applying for a job. Not all job positions that are advertised require prior experience from applicants. However, when such is required, applicants must ensure that their resumes contain working experiences that are relevant to the job they are applying for.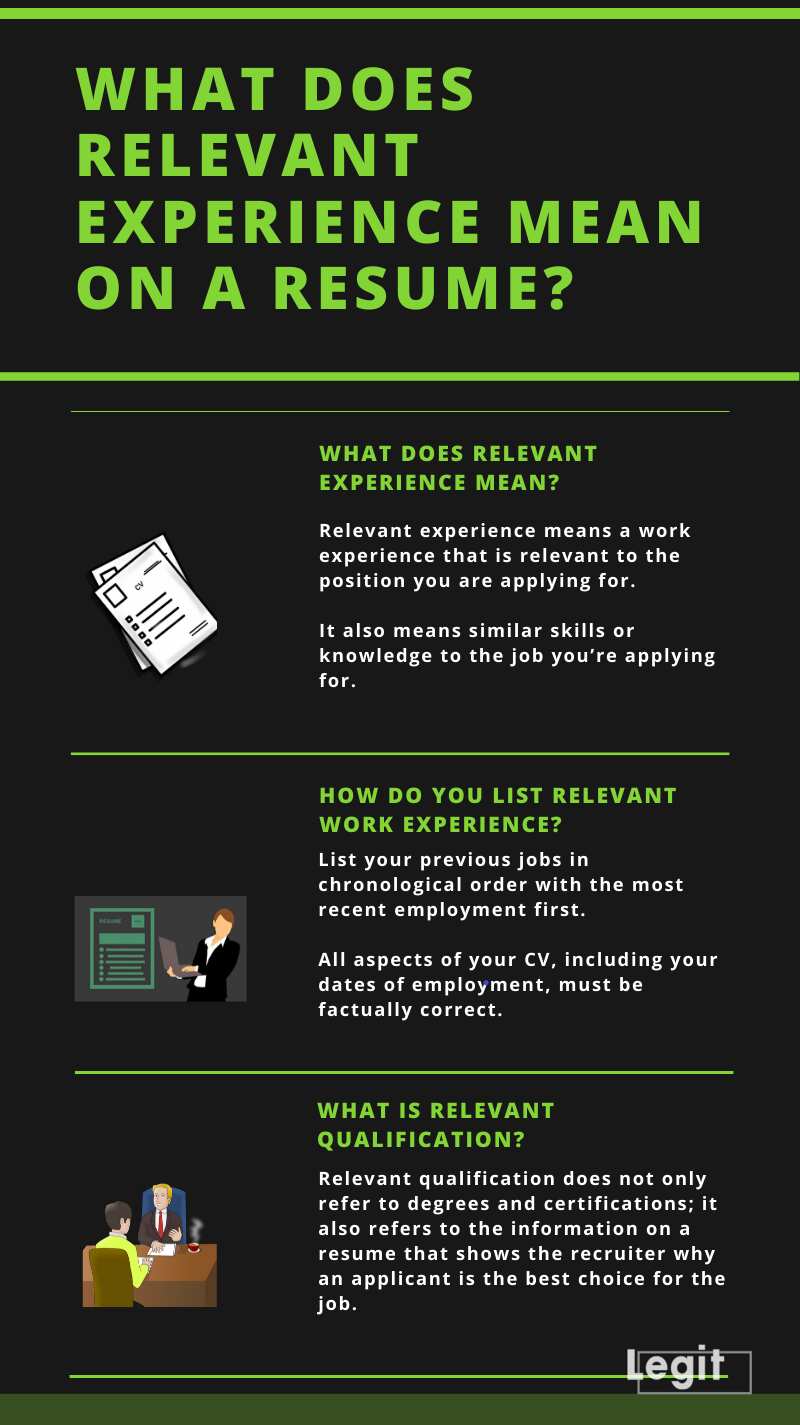 Creating a resume is the first and one of the most important stages of a job search. Your resume should be well-written in order to give your recruiter enough information to help them decide to invite you for an interview.
Resumes are not meant to be 'one-size-fits-all' documents for all job roles. Often times, hundreds of people apply for a single job position. This and other factors have made it necessary for job seekers to tailor their resumes appropriately for the role they want to apply for.
What does relevant experience mean?
Do you have an upcoming job interview and you have been asking, "What is relevant experience?" Relevant experience means your working experience that is relevant to the position you are applying for.
It is the most important factor alongside required skills, that determines an applicant's suitability for a position.
Relevant experience on a resume must be in accordance with the requirements listed by an employer. If you're applying for a customer service position, your previous customer service job, or even a front desk job, is a good example of relevant experience.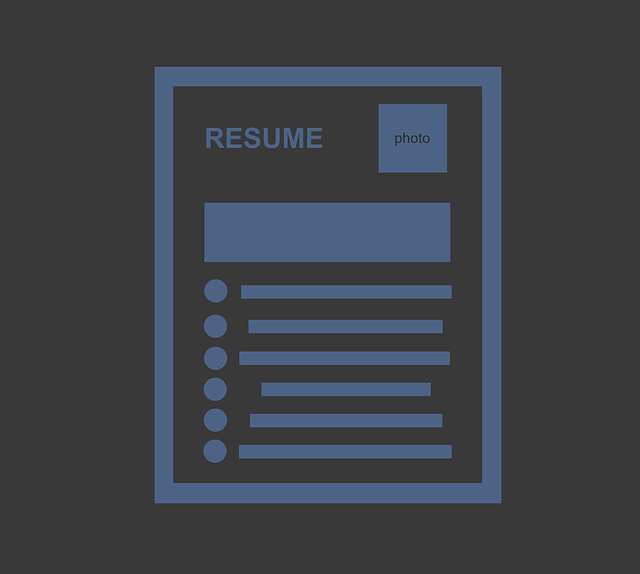 Other positions you held that involved similar skills or tasks to the job you want to apply for can also be listed as relevant experience. A bookkeeping position, for example, could be considered relevant experience if you're applying for an accounting position.
The importance of your work experience on your resume is to make the hiring manager believe that you are a good fit for the position.
In case you are in an interview and are asked "How is your previous experience relevant to this role?", remember that what the recruiter really wants to know is how the skills and knowledge you have gained at your previous jobs or current job would directly or indirectly impact your performance if they employ you.
Therefore, a good way to answer this question is to state how the soft and hard skills that you have gained from your former roles will help you perform optimally if offered the new position.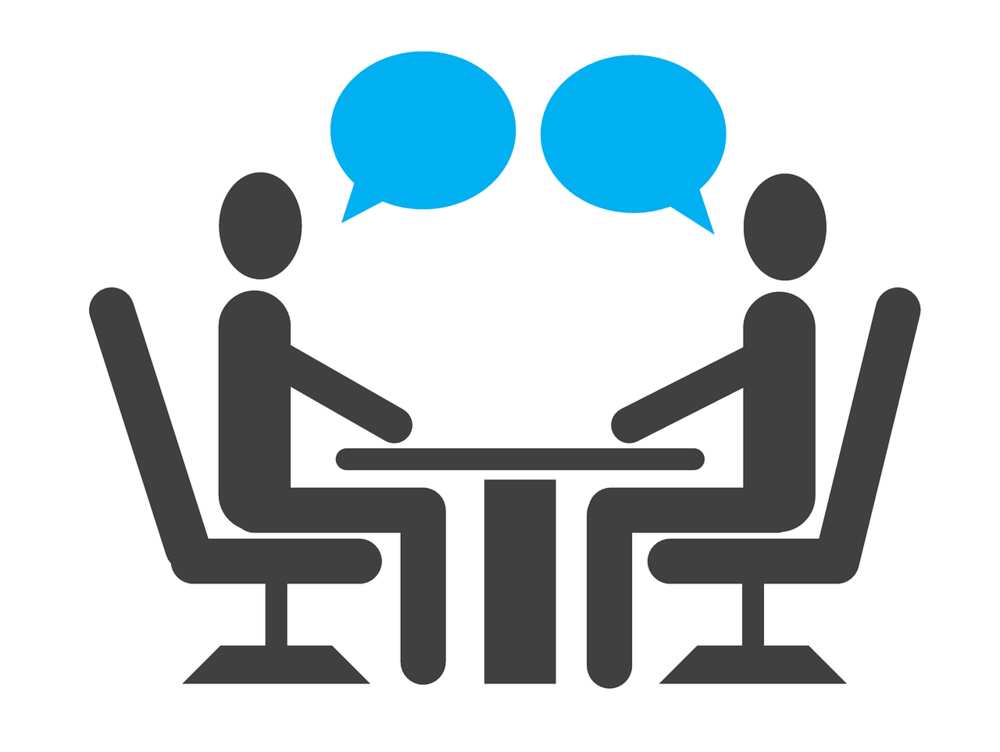 How do you list relevant work experience?
List your previous jobs in chronological order with the most recent employment first. If there are some parallels between your old company and the new one you are applying to, then it's worth providing information about their similarities.
This can show the hiring manager that you have the skills for the job. As an example, this might include stating that your previous employer worked with many clients in the media sector if you know this is a key customer base for the company you're applying to.
All aspects of your CV, including your dates of employment, must be factually correct. If you have a gap in employment and are worried about how this may come across, you can always enter dates as month-to-month or even year-to-year, rather than specific dates.
Let's say you worked for short periods at a number of jobs, or you worked as a freelancer for different organizations in the same or similar industry for many years. Instead of listing all the 20 freelance jobs you had with the 20 companies, you can list the jobs in groups. For example, '2010-2013: Worked in freelance roles in online media.'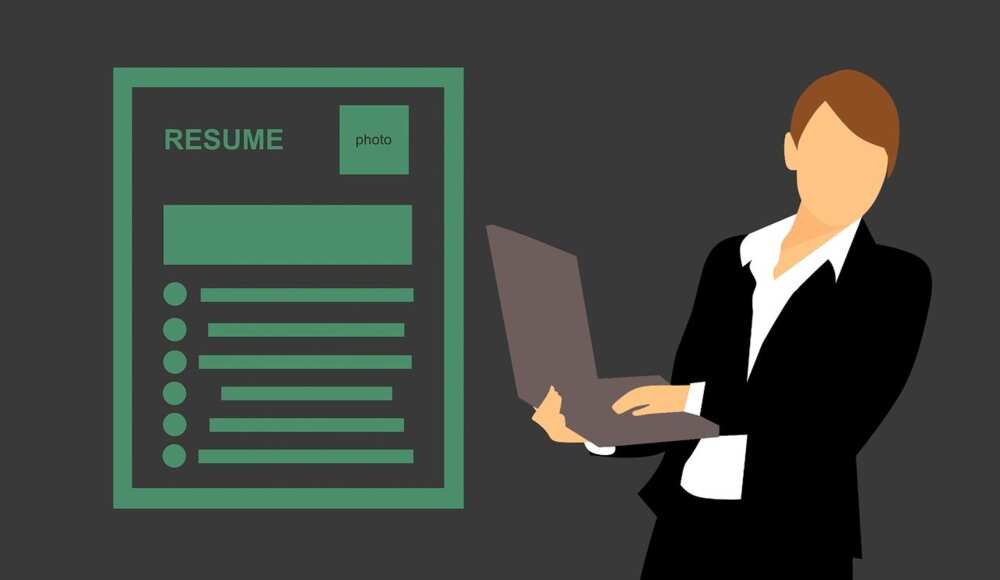 If you have minimal job experience or you want to change your career, you should focus on including and highlighting relevant skills on your resume. Include relevant details in your employment history that can show your recruitment manager your capabilities.
Also, instead of using the heading "employment history" and listing your jobs chronologically, try using "key skills and experience". This will give you the flexibility to draw attention to your skills rather than to the fact that you have little or no working experience in the sector.
Employers will respond positively to other activities you are involved in outside paid employment, especially if they demonstrate productivity and team spirit.
Include the following items in the employment history section of a resume:
Specific job titles
Contributions and achievements
Company names and locations
Dates of employment
Should skills go before experience on a resume?
The easiest answer to this is to put your best foot forward. When drafting your resume, education, employment history, and skills are the three major headings you need to pay the most attention to.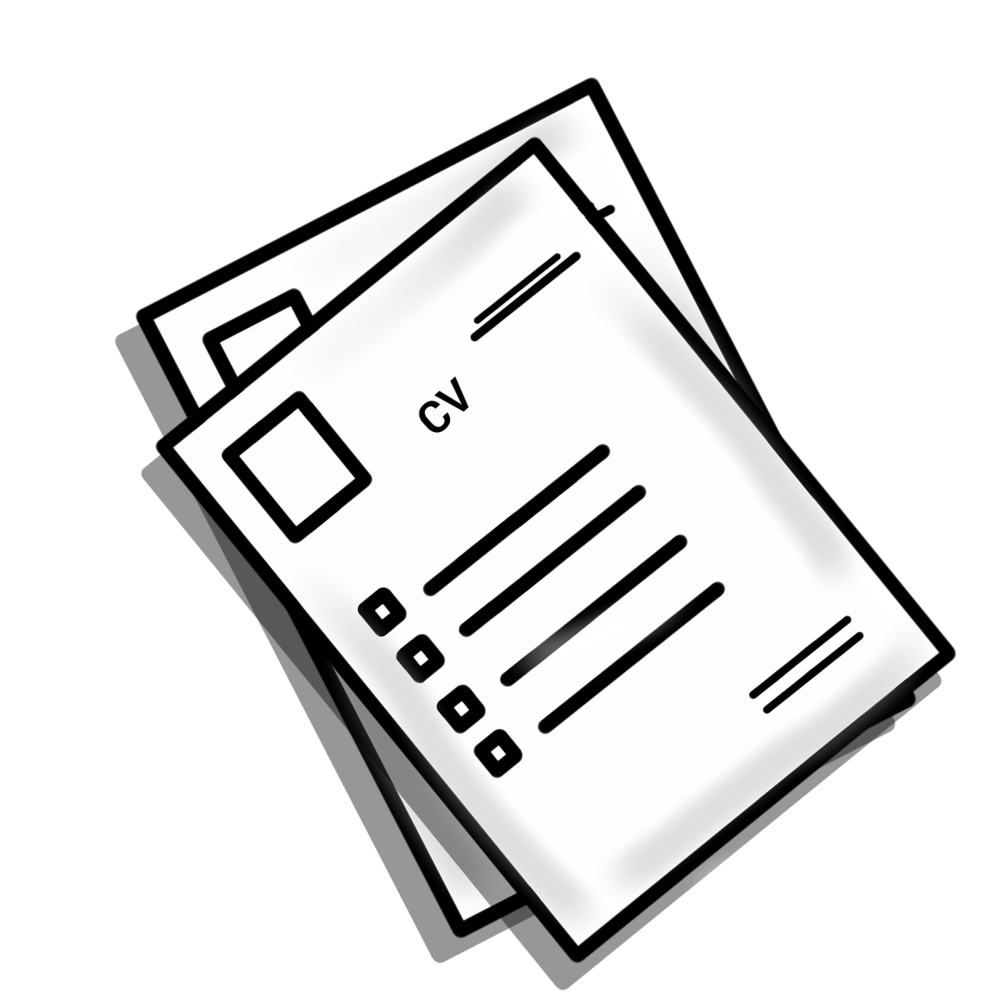 The general rule in resume writing is to lead with your most qualifying factor. Leadoff with experience if, for example, you have been working in the advertised role or similar role for over five years.
Do not forget that your contributions and achievements in your previous roles are contained in your employment history, and they are one of the factors employers use to determine who is the best fit for the job.
If you have less than six months experience in the role or a similar one, it is better you list your skills before your employment history. Or, write your CV in a way that every aspect emphasizes your skills to your potential employer.
The goal is to present the information that would help convince the recruiter that you a suitable candidate for the position, and not the ones that would help get your CV in the trash fast.
New graduates who have no employment history should amplify their skills in their resumes.
Also, note that skills are the heart and soul of job finding today and, as such, every aspect of your resume should show your employer that you are adequately skilled for the job.
Your skills are to be displayed under "education", "employment history", etc. A well-written resume will communicate your different skills to your recruiter in very sub-heading.
Skills used to be thought of in the classic meaning of general and industry-specific abilities. Recruiting industry professionals have expanded the term to include personal characteristics as well as past employers, special knowledge, achievements, and products.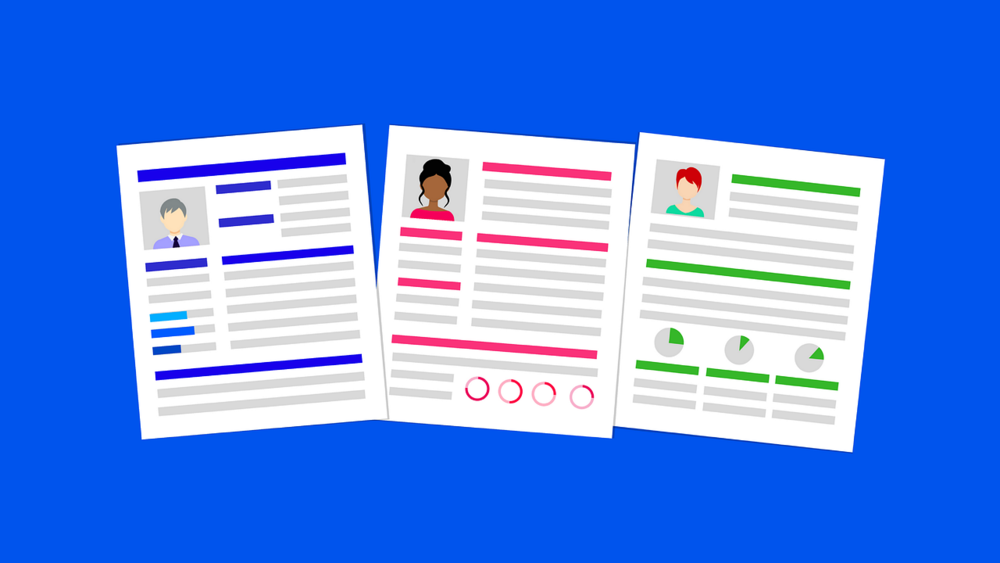 For example, collaborating, editing, fundraising, interviewing, managing, blogging, researching, systematizing, teaching are skills.
Should I include irrelevant work experience on a resume?
Irrelevant job experience should not be included in your resume. It will not help you increase your chances of getting the job, rather it might make your CV end in the trash.
You must keep only the things that will help you get the job you are interviewing for and not the ones that will make getting it difficult.
However, there are instances where your previous job experience is unrelated to the job you want to apply to, but the skills required for the role are similar or the same, then you can include your irrelevant employment history, but you must emphasize your skills.
What is relevant qualification?
Relevant qualification is the qualification that makes an applicant eligible for the job. Relevant qualification does not refer to your academic degrees and/or certifications alone.
It also includes the information on your resume that shows the recruiter why you, as an applicant, are the best choice for the job. Relevant qualification includes your skills, education, and experience.
Relevant experience is important to employers. According to a report, 65% of employers prefer candidates that have relevant experience.
Your employment history is one of the yardsticks you'll be measured by, so it's worth putting the time into learning how to write about your relevant experience on your resume.
Source: Legit