Dalton Gomez bio: Age, height, siblings, net worth, girlfriend
Dalton Gomez is the real estate agent who has been romantically linked with one of the greatest pop stars of our time. Once the reports about him and Ariana Grande being a couple started surfacing, this humble man instantly got into the spotlight. Who is he, and what is known about his relationship with the celebrity?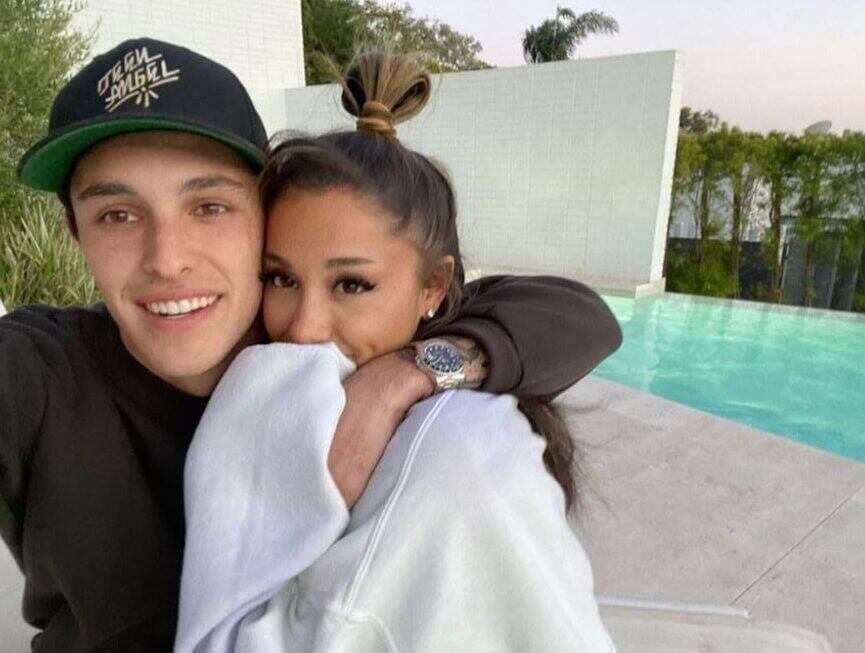 Ariana Grande's personal life has always been a subject of public interest. Once the star found a new boyfriend, her fans started wondering about who her sweetheart may be.
Profile summary
Full name: Dalton Jacob Gomez
Birthday: August 7, 1995
Age: 25 years old (as of 2020)
Height: 5 feet 6 inches (1 m 67 cm)
Nationality: American
Birthplace: Los Angeles, California, United States
Occupation: Real estate agent
Girlfriend: Ariana Grande
Dalton Gomez biography
The hard-working and successful real estate agent was born on August 7, 1995. Therefore, Dalton Gomez age as of 2020 is 25 years.
Some websites state he is 27 - the same age as his celebrity girlfriend. However, a person who went to the same school as Dalton posted a yearbook photo that confirmed he was most likely born in 1995.
Dalton's childhood was spent in southern California. At some point, he chose to become a real estate agent as his future career pick.
As of today, he has been in the industry for over five years and has been associated with many famous people throughout his career. He works for the Aaron Kirman Group, which is one of the most prominent real estate groups in Los Angeles.
Dalton Gomez siblings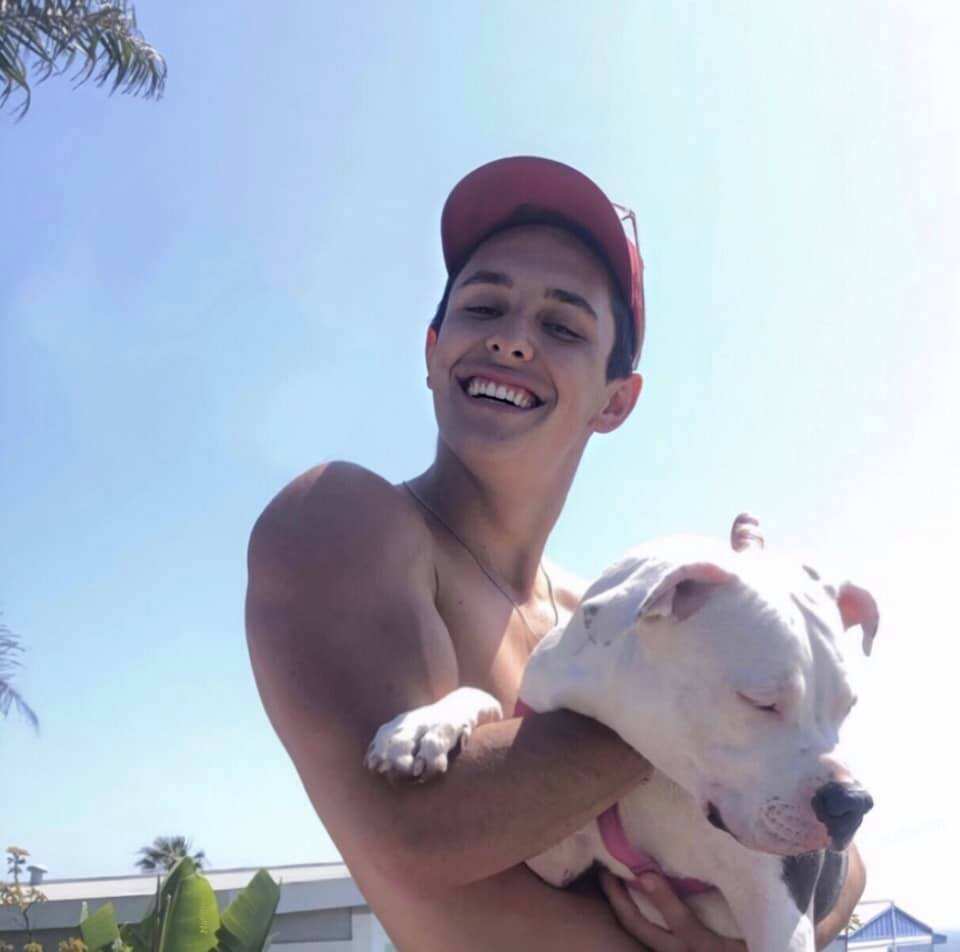 The famous popstar's new flame is rather private about his family, but he does have a brother. By observing his and Ariana's activity on Instagram, fans have managed to find his brother Dakota's account.
Some people assume that Dalton Gomez sister is Selena Gomez. However, this rumor began only because they share the same surname and because Selena is a pop star, just like his girlfriend, but he is not related to Selena.
Dalton Gomez height
This man is 5 feet 6 inches tall, which equals 1 m 67 cm. Since Ariana Grande is only three inches shorter than him, they make a visually appealing couple.
Dalton Gomez net worth
Is Dalton Gomez rich? He may not be as wealthy as his girlfriend with her impressive net worth of $150 million, but this successful real estate agent has managed to earn a good fortune in his lifetime.
His net worth is reported to be a whopping $20 million.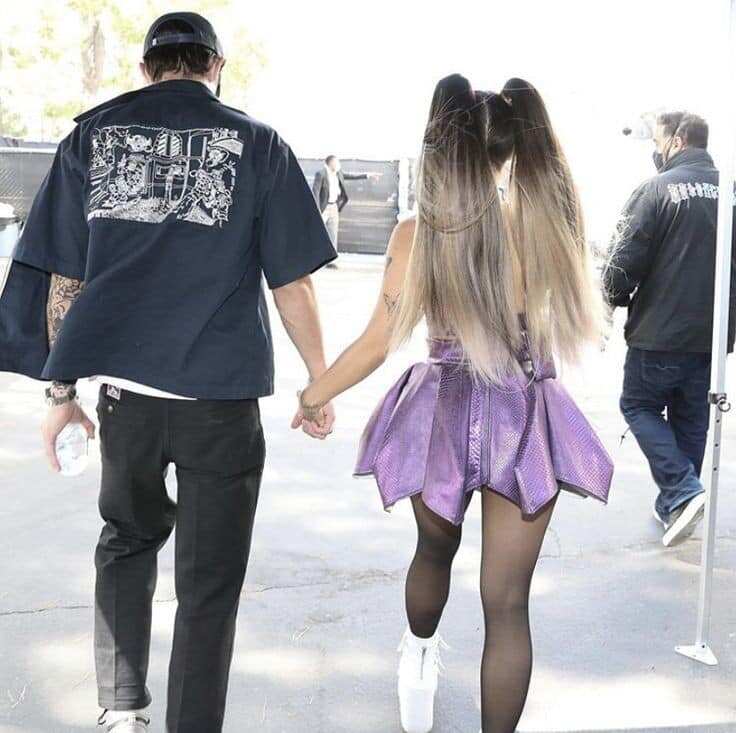 His career as a real estate agent is going smoothly, as his listings are often sold for high prices. For instance, his previous listings have been sold for $1.9 million to $12.5 million.
Dalton Gomez girlfriend and relationship timeline
Fans have been talking about Dalton Gomez and Ariana Grande ever since the news about their relationship first went public.
How did Ariana Grande and Dalton Gomez meet? Their mutual friends introduced them, as the real estate agent used to be a dancer and has a lot of friends in celebrity circles.
The very first reports about them being together appeared in February 2020, when their romance was still private. Ariana was noticed kissing an unknown guy at a bar in California, and the media started making guesses about his identity.
The famous pop star confirmed their relationship by appearing with her new boyfriend in the music video of "Stuck With U", which is a collaboration between Justin Bieber and Ariana. The same month, the young pop queen gave a shoutout to her sweetheart on Instagram, making their relationship a subject of public interest.
The two were also spotted marching together at Black Lives Matter protests the next month. Additionally, reports surfaced that Grande had bought a new luxurious mansion in Montecito, California, which was believed to be for her and Dalton.
On June 25, Ariana posted her first selfie with her boyfriend, in which she is seen snuggling up to him. Two more adorable couple photos were taken at her birthday party and shared the next day.
On August 7, Grande wished her partner a happy birthday and posted a few photos, videos, and memes related to their relationship. She called him her "baby, best friend, and favorite part of all the days".
After her performance at the 2020 VMAs with Lady Gaga in late August, Ariana shared a few behind-the-scenes moments on her social media page. Among her best memories from the ceremony, there is an adorable photo of her holding hands with Gomez.
Dalton Gomez is much more than just Ariana Grande's boyfriend - he is also a well-known real estate agent who has earned a fortune doing what he loves.
READ ALSO: 100 best karaoke songs for people with all singing backgrounds
Are you an avid pop music fan who loves singing your favorite lyrics on karaoke? There are plenty of songs that you can try out.
Legit.ng offers you this list of 100 best karaoke songs for all ages and backgrounds. In this comprehensive list, you will find the most suitable songs for men, women, and duets.
Source: Legit.ng