50 unique old fashioned girl names you probably have never heard of
Unique old fashioned girl names are like fine wine; they have been around a long time but they are top quality. A name is perhaps the second most important gift parents give their children after giving them the gift of life. Because it is a life-long gift, it must be chosen carefully.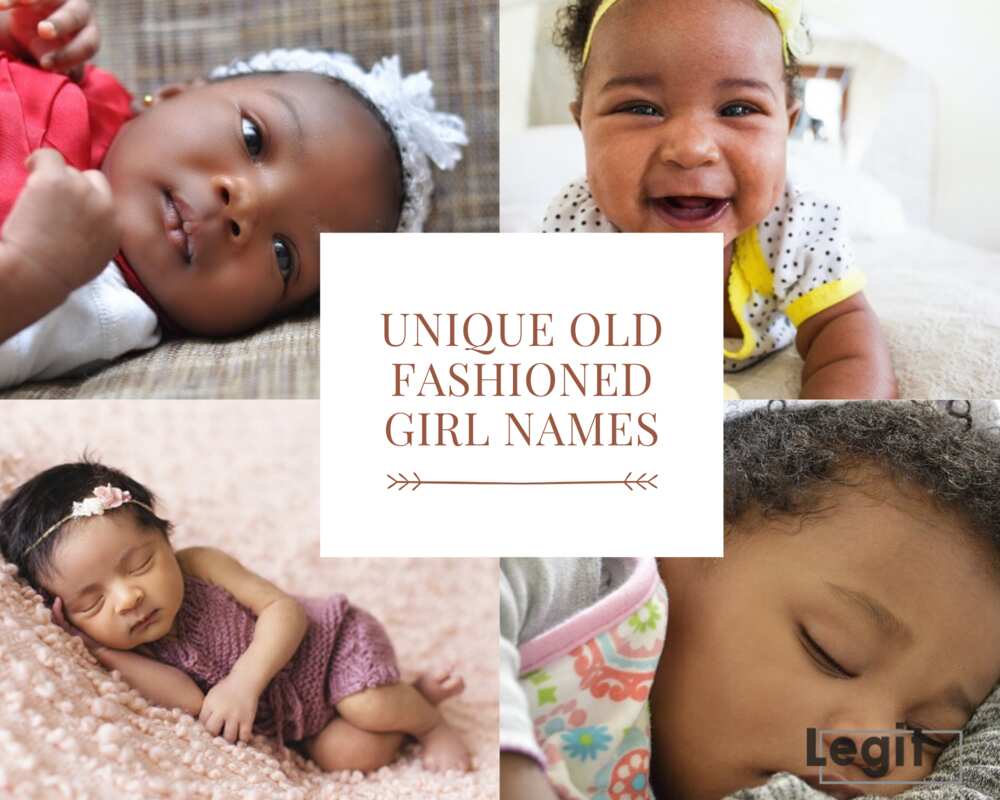 A name is an identity that a child carries for many years of their lives, if not forever. This one of the reasons why parents put a lot of thought into what to call their children.
In the process of determining a baby's moniker, parents often ask themselves the following questions: What kind of name should it be? Should it be a thought-provoking name or should it just sound cool? What identity would it give the child?
Deciding what your child will be called is usually a time-consuming task. Most parents have to consider their own preferences as well as those of family and friends.
For religious parents, this task is even harder. They have to be careful not to give a moniker that takes after an unacceptable character. At the same time, they need one that has meaning and one that will inspire a positive character in the child.
Are you an expectant parent who wants to give your baby girl a perfect old fashioned name without losing hours of sleep sorting through many options? Then the following list is all you need.
What are some old fashioned girl names?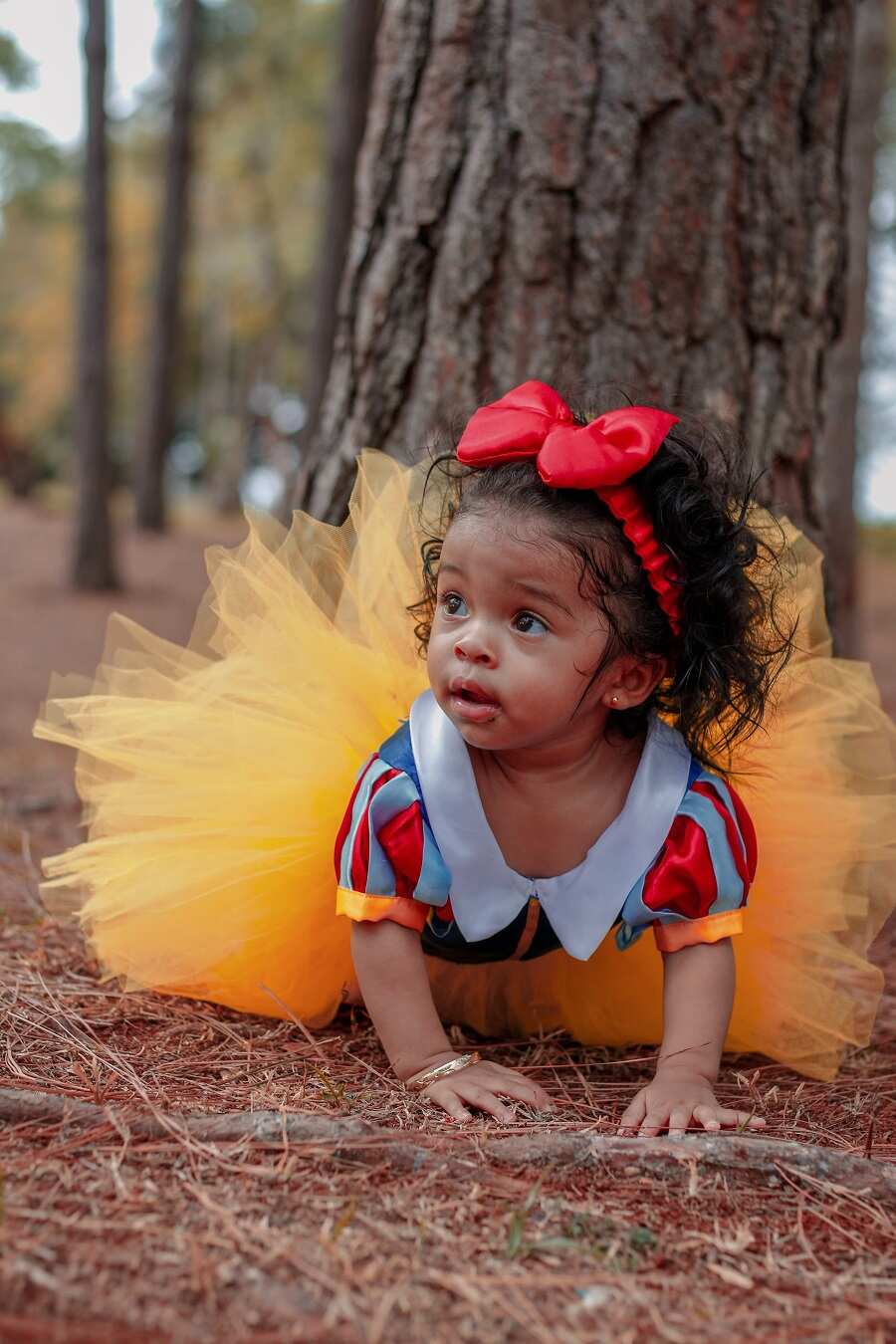 Contrary to some popular opinions, old timey names are not archaic and boring. They are very classy and they have rich and deep meanings.
The good thing about these classics is that there is always an interesting back-story to each of them. Not only will you enjoy recounting how you came up with it but also how brave or inspiring the character behind it was. Here is a list of old fashioned names that are awesome for baby girls
Madeleine: High tower or woman from magdala
Lyselma: Happiness
Amaryllis: Sparkling
Gilda: Coated with gold
Bernice: She who brings victory
Mildred: Gentle
Blanche: White
Faye: Loyalty
Della: Noble
Lucinda: Beautiful light
Vintage girl names
Vintage baby names are not boring. They are great monikers that have lasted through many decades and that have not lost their meanings and respect. The best part about these is that they are simple to pronounce.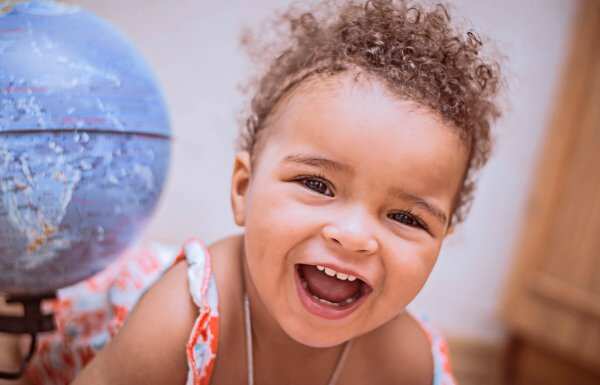 If you would like to give your baby girl a moniker that is cool and meaningful, then the following vintage names are just right.
Clementine: This one has English and French origins. It means mild and merciful.
Maltida: This means battle strength.
Lalette: Happiness
Ottitile: This has Dutch origins and it means rich. Its short form can be Tillie or Lottie.
Dahlia: Derived from the flower of the same name. Dahlia was known for its elegance and dignity in Victorian times.
Wilfreda: This means purposeful peace.
Beatrice: She who makes happy.
Antoinette: This is of French origin and it means priceless one.
Merritt: This means boundary gate.
Jenifer: White wave
What are some unique names for a girl?
Elegant girl names are unique and classy. Some of them were used by past and present royalties. Because they come from great women who stood out for various reasons, they will inspire a lot of ambition in your young one.
These classic girl names will make your little one feel like a princess every time she is called. They work perfectly on their own or hyphenated with another classic yet simple moniker.
Eleanor: Sunrays
Anne: Means favor, graciousness, and grace.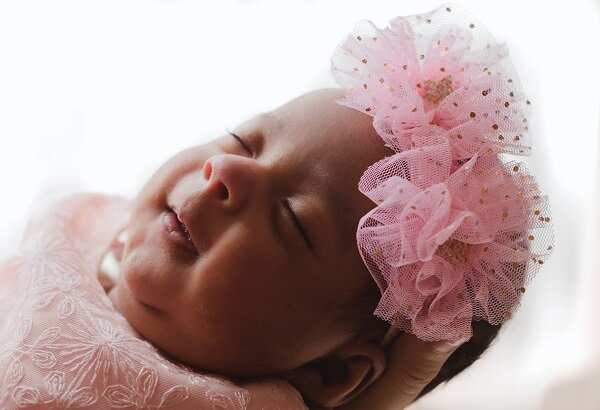 Audrey: Means noble strength. One of its most famous bearers was St Etheldreda who later became known as St Audrey. She was a queen who built a monastery in the Isle of Ely, England.
Eloise: Famous warrior
Primrose: Flower
Ophelia: Helper
Damaris: Gentle
Maisie: Pearl
Charlotte: Free
Geraldine: Rules with a spear
Beautiful names for girls
Choosing a child's moniker is one of the important items on the list for preparing for the baby's arrival. Often times, the problem for most parents is getting a long list of monikers to choose from yet they have no idea what each of them means.
The process gets more complicated when you find that a friend has already picked the moniker you liked. Because you would rather not share, you have to keep looking until you get the perfect fit.
It does not matter if you would rather spend a lot of time coming up with your child's name or you prefer a fast and easy choice; this list is perfect for parents who want to give their girls simple and gorgeous monikers.
Genevieve: Woman of the people
Ella: Beautiful fairy
Meadow: Beautiful field
Venus: Goddess of love
Diana: Moon goddess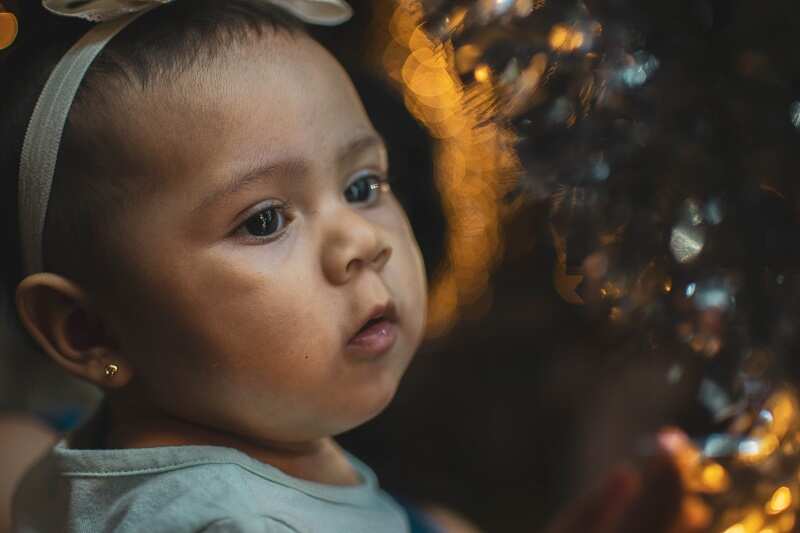 Sapphire: Beautiful gem
Daisy: Flower
Scarlett: Red
Penelope: Weaver
Elise: Pledge to God
Uncommon girl names
Studies have shown that some parents give their children certain monikers so that they can fit it. Some parents give their baby girls popular names because they feel it would help them blend in easily, perhaps in high school or college.
This strategy is not entirely wrong. Some children might feel uncomfortable whenever they stand out because of their unique monikers. Others hate having to explain the origin and meaning each time they meet someone new.
However, in the past few years, females have woken up to the realization that they do not have to conform to traditional gender biases, that it is okay to stand out, to be confident in one's skin, and who you are.
To the parents looking forward to raising strong women, uncommon old fashioned baby girl names will make your daughter stand out, stand tall, and proud anywhere and anytime. They might not be the easiest to pronounce but they are definitely worth it:
Zyra: Brightness of the morning
Anuok: Grace
Yedd: Beautiful voice
Esmee: Esteemed
Dunia: Life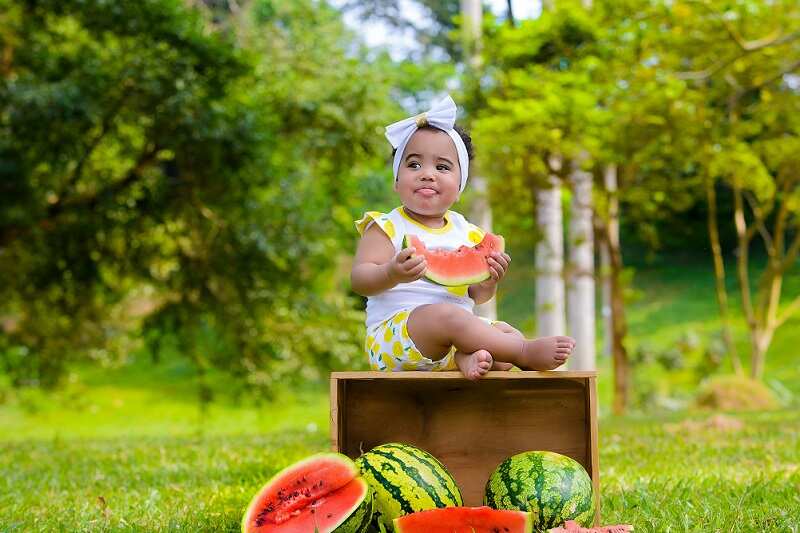 Raina: Queen
Aurinda: Aur is a Latin term that means gold.
Lucinda: This means beautiful light
Allura: Godly adviser
Adalia: Noble one
Contrary to what most people think, rare girl names do not make kids boring and anti-social. Rather, they make them stand out. They are great conversation starters too. Many girls will take pride in the fact that they were named after great women who were pioneers in society.
Unique old fashioned girl names are awesome because they carry a lot of meaning. They have rich historical and cultural significance; they are classy and can be sentimental for parents. Because their origins are known, they are a safe bet for those who would rather not spend ages looking for a perfect moniker.
Source: Legit.ng