Billy Zane bio: Age, height, net worth, movies, is he gay?
Billy Zane has managed to overcome a lot of challenges that come with being a famous Hollywood actor. His over 30-year old career has seen him grow from a young actor to a highly-sought-after character in the industry.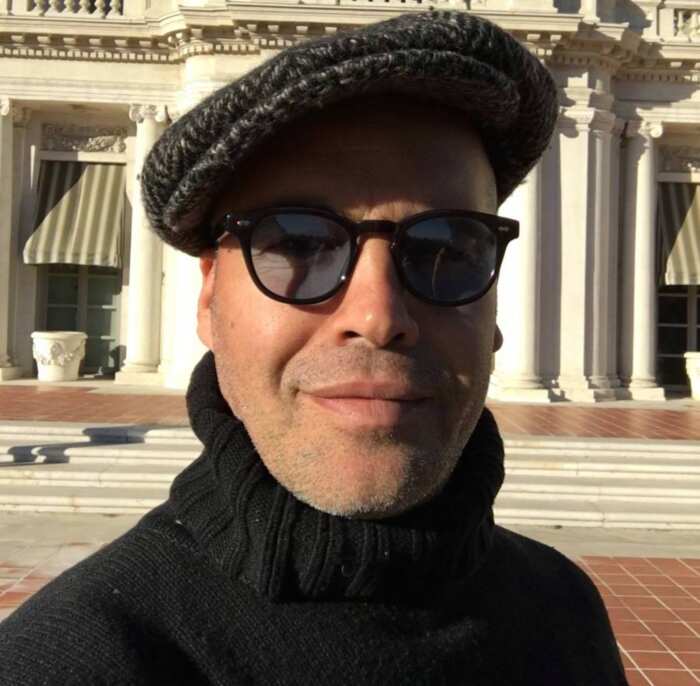 As an actor, he remains one of the most adored and appreciated people in the industry. He has been taking up big roles in the Hollywood acting scene.
Profile summary
Name: William George Zane Jr.
Nickname: Billy Zane
Date of birth: February 24, 1966
Place of birth: Chicago, Illinois, U.S.
Age: 54 years old
Sun Sign: Pisces
Profession: Actor, Film Producer
Nationality: American
Ethnicity: Greek
Billy Zane's early life and age
When was Billy Zane born? The actor was born on the 24th of February 1966, in Chicago, Illinois, United States of America.
How old is Billy Zane? Having been born in 1966, it means that Billy Zane age is 54 years old as of 2020.
Family and ethnicity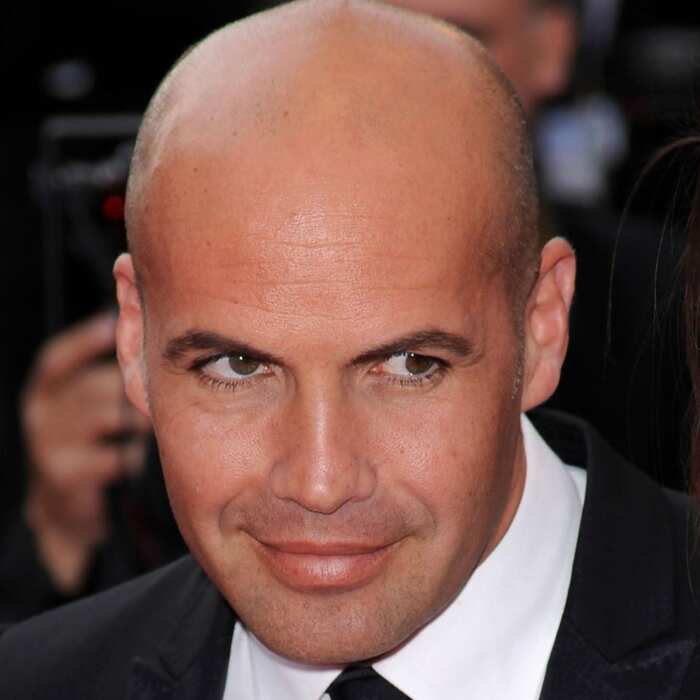 Who is Billy Zane? Zane is a renowned actor and TV personality. He did not venture into the acting world by chance.
It is not surprising that Zane chose his type of career, seeing that he comes from a family of actors. Both his parents, Thalia and William George Zane Sr., were amateur actors.
What race is Billy Zane?
Billy is Greek from both his parents' sides. Both his mother and father are of the Greek ancestry, and they decided to change their surname from Zanetakos to Zane. Billy Zane young was to have an easy time from then onwards.
He also has an older sister named Lisa Zane, who is an actress and singer.
Education
The actor was always mesmerized by acting from when he was very young. He went to Harand Camp of the Theater Arts located in Elkhart Lake, Wisconsin before moving to and graduating from Francis W. Parker School.
He also attended The American School in Switzerland (TASIS) for a year.
Billy Zane movies
Billy's popularity has always been because of his excellent acting skills. The famous actor has featured in several films and movies over the years. These include:
Back to the Future film series
The Silence of the Hams
Demon Knight
Kingdom Hearts.
Television roles
Apart from movies, he has also been featured on TV in major hits. These include the following productions:
Twin Peaks
The Deep End
Cleopatra
Deception
Curfew.
Billy Zane wife and relationships
Despite the Billy Zane gay rumours, the actor was actually once married to a woman. He may have been linked with many stars before but he ended up marrying actress Lisa Collins on April 2, 1989.
The marriage did not last long since they called it off in 1995. He moved on after the six years and dated a Chilean actress known as Leonor Varela, who co-stars with him in the TV film 'Cleopatra'.
They went as far as getting engaged. He was also engaged to the British model and actress Kelly Brook after a while of dating ever since they worked together in the movie Survival Island in 2005, but this did not last as they called it quits in April 2008.
He went on to date a Croatian model Jasmina Hdagha in 2010 and later hooked up with an American model named Candice Neil later that year.
They were engaged. Does Billy Zane have a son? No. The couple got two daughters named Ava Catherine who was born in 2011 as well as Gia who was born in 2014.
Professional statistics
Below are Billy's professional stats throughout his active career life.
His career in film
Once he cleared from high school, Billy moved to California to get into the acting industry. He was lucky since after only three weeks, he was selected to play in the 1985 science fiction film 'Back to the Future' where he acted as Match, one of Biff Tannen's thugs.
Later, he replayed his role of Match in the sequel Back to the Future Part II that was later released in 1989.
Television debut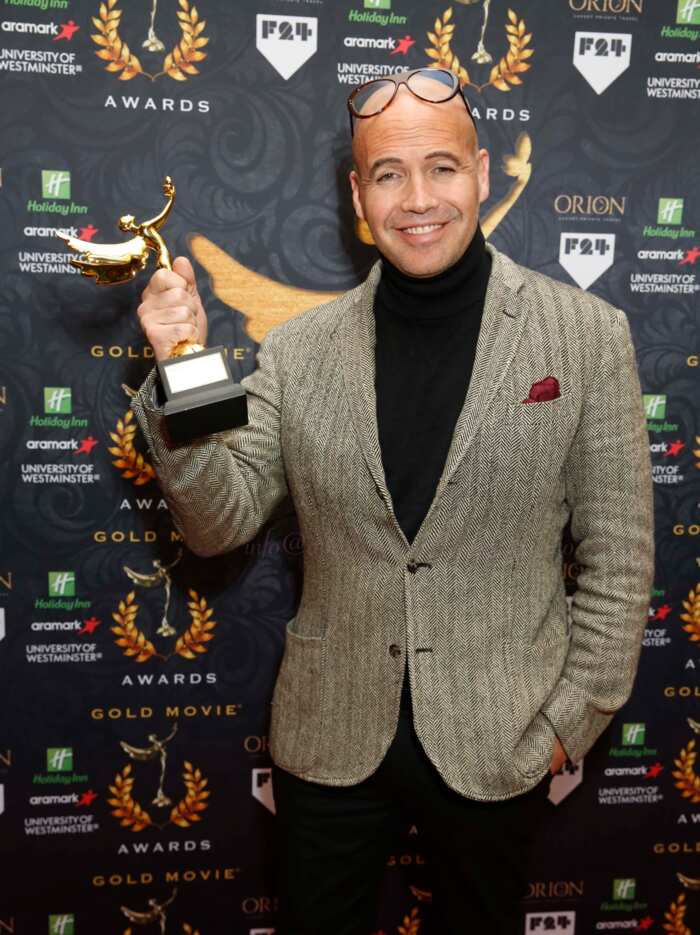 A year after making his big-screen debut, Billy made his television debut, playing the role of Les in the television film 'Brotherhood of Justice' in 1987.
Significant works
His career spans more than three decades. He has featured in numerous classics as well as blockbuster movies that have helped in making him an established prominent actor in Hollywood.
He got his first and major big role as Caledon Hockley, Rose's famous millionaire fiance in the 1997 blockbuster Titanic.
His role in Titanic earned him an MTV Movie + TV Award nomination for Best Villain and a Blockbuster Entertainment award for Favorite Supporting Actor - Drama. In 1998, Billy starred in I Woke Up Early the Day I Died, which was a silent film based on Ed Wood's last script.
Some of his other notable works include the television series Twin Peaks of 1991, a western film Tombstone of 1993, a satirical comedy film The Silence of the Hams of 1994, a horror film Demon Knight of 1995, Kingdom Hearts of 2002, and the famous comedy-drama CQ in 2001.
Billy Zane height and physical statistics
Billy has impressive physical stats. He is 184 cm tall, and weighs 84 kgs. His body build is the average type. He has light brown eyes and a distinctive tall body frame. One of his signature looks is his bald head.
Billy Zane net worth
According to Celebrity Net Worth, the commendable actor has accrued an impressive $20 million as his current net worth.
What happened to Billy Zane?
The actor Billy Zane has always been popular. He ventured into acting at a very young age since his family had a similar background. However, despite having had an impressive acting career over the years, he lost his touch or it appears as though.
The once famous actor is no longer being cast in major films as he used to. There are several reasons why he appears to have lost his touch. Some of these reasons include:
The fact that he did not do well as a lead man, even though this may not have been his fault.
He got into other side ventures that take up his time. He is involved in the chicken fast food business
He is often identified as the man from Titanic despite having acted in different other productions. It appears as though he will never be detached from his role in the highly-successful film.
His most recent series was not successful. He was part of a soap-opera series, Guilt, in 2016. Despite having been anticipated to perform very well, the series did not become a success.
Billy Zane is one of the most successful actors in Hollywood. With a career spanning over 30 years, he is a true inspiration in the industry.
Source: Legit Nigeria