Allen Leech is a distinguished Hollywood film and television actor from Ireland. The star is famed after appearing in the famous film, Downton Abbey, as Tom Bronson. He also got great attention when he played an HBO drama series, Rome, as Marcus Agrippa. His role in that series made him win many hearts of many film enthusiasts in Ireland. As a result of this, he became much popular.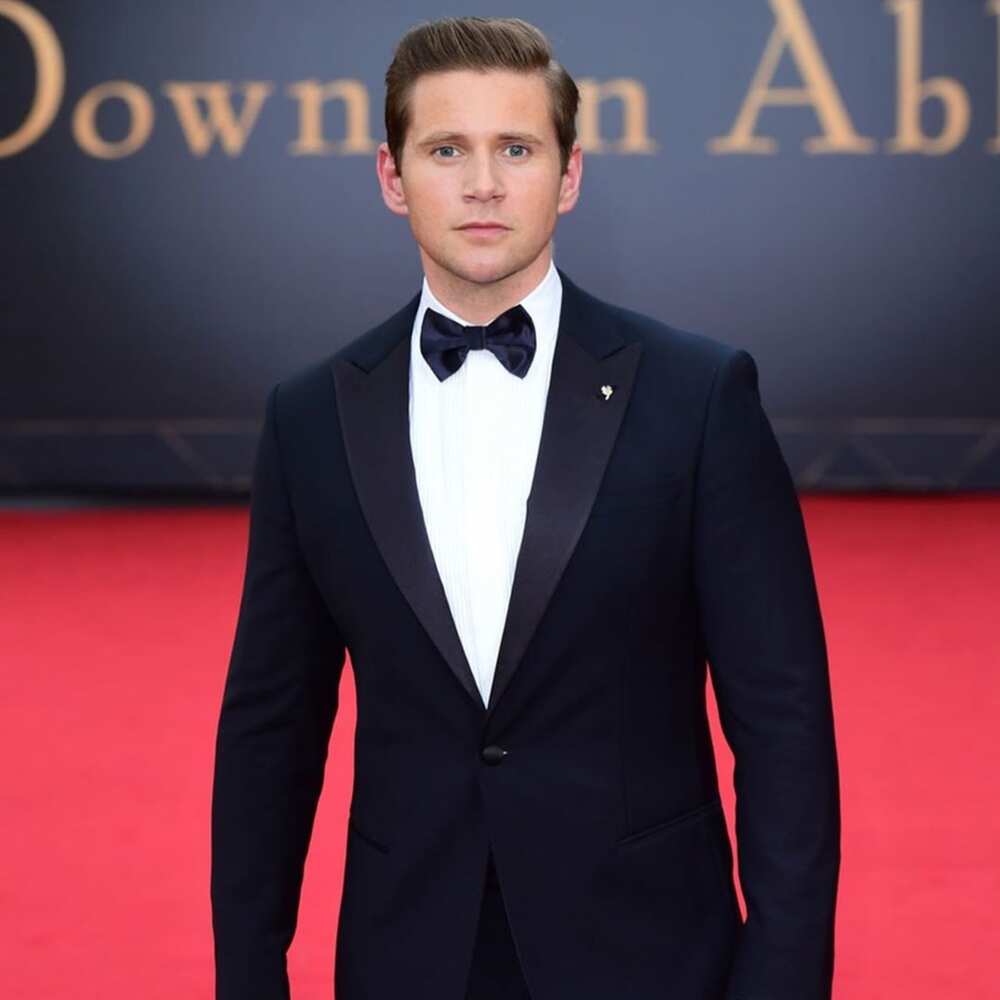 The talented actor debuted in a short film, Iníon an Fhiaclóra, The Dentist's Daughter, in 2000 as Rory. In the same year, he got an opportunity to feature as Brian in the movie, Yesterday's Children. Leech's wonderful acting skills in the two movies were the reason why he was given the role of policeman 1 in the film, The Escapist, which famed in 2002. His acting capabilities have been the reason why he is always recognized as the best actor in almost all the films and television series he has been part of. In the year 2018, the cute celebrity featured in the famous movie, Bohemian Rhapsody, which was well-received globally.
Profile summary
Real name: Alan Leech
Celebrated name: Allen Leech
Nick Name: Allen
Date of birth: May 19, 1981
Town of birth: Killiney, County Dublin, Ireland
Age: 38 years
Zodiac Sign: Taurus
Allen Leech height: 5 feet 10.5 inches
Weight: 80 Kg
Nationality: Irish
Ethnicity: White
Eye color: Blue
Hair color: Light Brown
Career: Actor
Instagram: therealleech
Early life
The handsome actor, Allen, was born in Killiney, County Dublin, on the 18th day of May in 1981. His mother, Kay Leech, was a homemaker while his dad, David Leech, was the chief executive officer of a computer systems company. Leech was brought up with his three siblings, Greg, firstborn, Ali, the second-born, and Simon, last born. He was the third-born in his family. Leech is the former student of St. Michael's College.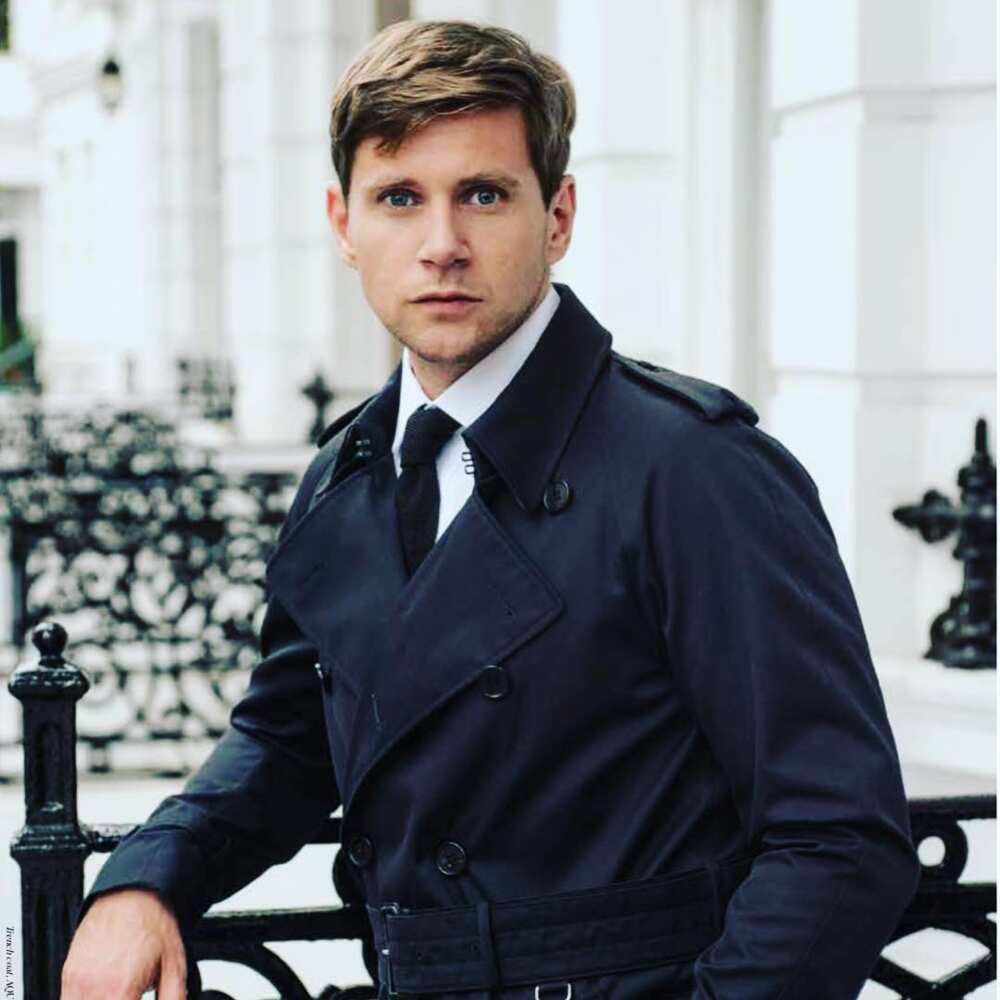 Allen Leech actor started his career when he was very young. At 11, he took part in The Wizard of Oz as Cowardly Lion. The role made him realize that being on stage was very interesting. As a result, he decided to join the film and entertainment industry fully. This was after being motivated and congratulated by the famous actor, Peter McDonald, for his unique acting skills.
Career
The cute actor made his debut after acting as the Frances McDormand's gentleman caller in the film, Streetcar Named Desire. His wonderful acting skills qualified him for a stage appearance in Queen and Peacock as Willi in 2000. The actor was given some roles in other stage appearances such as The Morning After Optimism and Da, in 2001 and 2002 respectively. The celebrity also got a breakthrough role as a gay fashion student, Vincent, in the film, Cowboy and Angeles.
The role of a gay fashion student, opened a door for him to feature in many movies. In the year 2007, he played as Marcus Agrippa, a friend, and solder to Octavio, in the HBO drama series, Rome. He also featured in The Tudors, a small screen, as Francis Dereham in 2010. Other famous films he has been part of include; Downton Abbey, Primeval, and The Sweeney, among many others. Back in 2005, the U Magazine recognized him as the sexiest actor in Ireland
Allen Leech movies and TV shows
The good-looking actor has proved to have an extraordinary personality throughout his career life. His unique body features have also made Allen a very competitive actor when it comes to securing significant acting roles. This has qualified him many opportunities to feature in several movies and TV shows as the best actor.
Movies
Enlisted below are all the films that Leech has featured in:
2000-Iníon an Fhiaclóra (The Dentist's Daughter) as Rory
2002-The Escapist as Policeman 1
2003-Cowboys & Angels as Vincent Cusack
2004-Man About Dog as Mo Chara
2007-Deep Breaths as Danny
2008-Factory Farmed
2009-From Time to Time as Fred Boggis
2010-Rewind as Karl
2012-The Sweeney as Simon Ellis
2013-Grand Piano as Wayne
2013-In Fear as Max
2013-Hello Darkness as Mark Cooper
2014-The Imitation Game as John Cairncross
2017-The Hunter's Prayer as Richard Addison
2018-Bohemian Rhapsody as Paul Prenter
2019-Downton Abbey as Tom Branson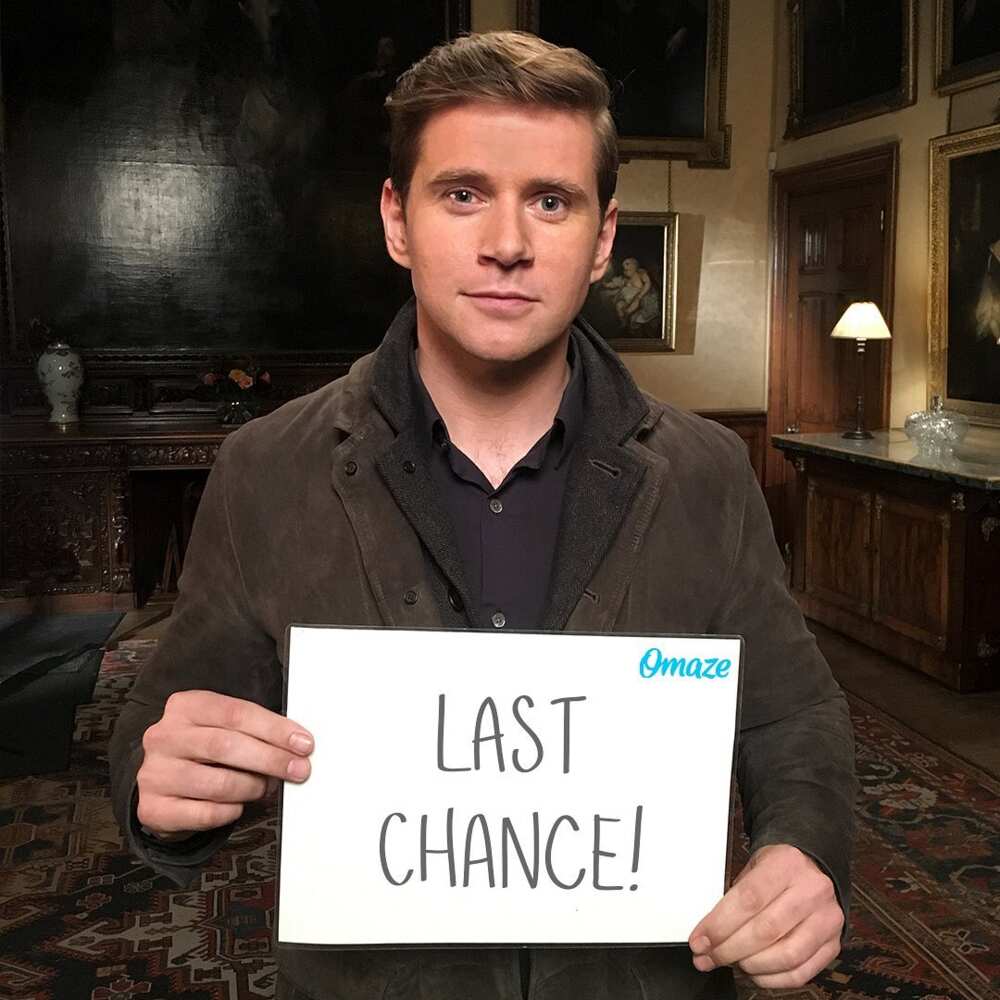 TV shows
Apart from taking part in movies, the attractive Downton Abbey actor Allen has also played significant roles in many television shows. Below is the full list of all the TV series which he has been part of:
2000-Yesterday's Children as Brian
2003-Benedict Arnold: A Question of Honor as British Officer
2004-Battlefield Britain
2004-Love Is the Drug as Shane Kirwen
2006-Legend as Willy
2007-Rome as Marcus Agrippa
2008-Heroes and Villains as Edeco
2009-Running Low as Bala Whedon
2010-The Tudors as Francis Dereham
2010 to 2015-Downton Abbey as Tom Branson
2011-Primeval as Officer Sam Leonard
2011-Black Mirror as Pike
2017-Bellevue as Eddie Rowe
2019-Surveillance as Scott Yardley
2020-The Good Doctor as Ariel Reznik
Video games
Throughout his acting career, the star, Leech, has played some roles in the two video games which became popular in the entertainment industry. The video games include;
2012-Assassin's Creed III as Thomas Hickey
2015-The Witcher 3: Wild Hunt as Hjalmar as Craite
Stage appearances
Allen Leech has made it clear to the world that he is among the most talented actors in Ireland. This is due to his unique acting skills. As a result, he has qualified for various stage appearances in his acting career life. Here is a list of all the stage appearances the cute celebrity has made:
A Streetcar Named Desire in 1998 as Gentleman Caller at the Gate Theatre
This Lime Tree Bower at the New Theatre in 1999 as Joe
The Queen and Peacock in the year 2000 as Willie at the Garter Lane Arts Centre
The Morning After Optimism at the Abbey Theatre as Edmund in 2001
Da as Young Charlie in 2002 at the Abbey Theatre
Everybody Loves Sylvia in the year 2008 as Harlequin at the Project Arts Centre
Zero Hour in 2008 at the Abbey Theatre as Benny, Ensemble
Phaedra as Hippolytus in 2010 at the Project Arts Centre
On Baile's Strand in the year 2010 as Young Man at the Abbey Theatre
Ecstasy as Mick at the Hampstead Theatre, Duchess Theatre in 2011
Constellations at the Geffen Playhouse in the year 2017 as Roland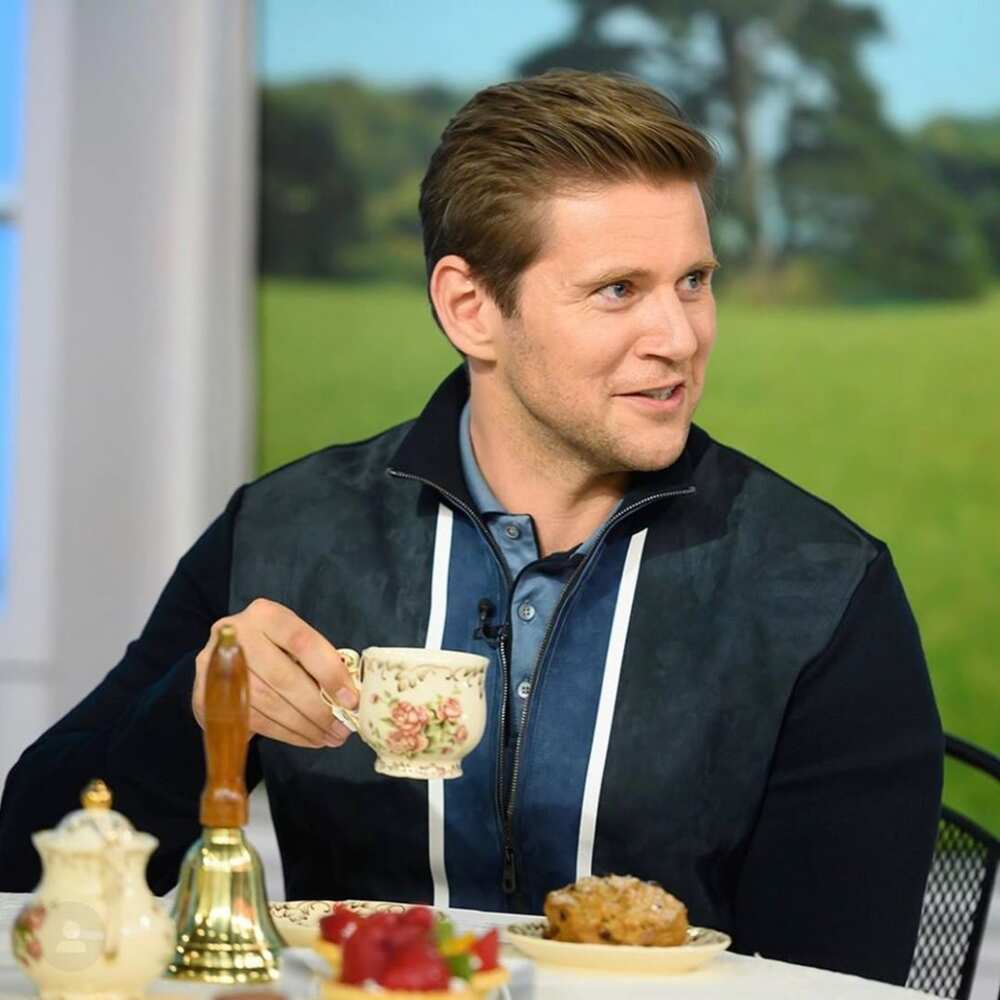 Awards
Good work should not go unrecognized and unrewarded. Allen has bagged many awards in his 30's for being a passionate and hardworking actor. Here is the list of all the awards that the Bohemian Rhapsody star has won in his career life;
2004-Irish Film & Television Awards
2005-Irish Film & Television Awards
2007-Irish Film & Television Awards
2013-Irish Film & Television Awards
2013-Screen Actors Guild Award
2014-Screen Actors Guild Award
2015-Screen Actors Guild Award
2015-Screen Actors Guild Award
2015-Irish Film & Television Awards
2015-20th Critics' Choice Awards
2016-Screen Actors Guild Award
2019-Screen Actors Guild Award
Is Allen Leech Gay?
In the film Bohemian Rhapsody, Allen featured as Freddie Mercury's lover. This posed a big question to his fans, whether he is gay. However, according to some sources, Allen Leech gay clarified that he has a straight sexual orientation. He said that he was happy to play as gay, and was quoted saying:
No one ever advised me against playing a gay character or any character. If I believe in the role and the character, and I believe I can do it justice, then I want to do that. So I've never had any push-back from my team, ever, actually. That's probably why I still have the same team I have. It's all about the work.
Who is Allen Leech girlfriend?
Allen has been in several relationships in his life before finding the true love of his life. In the year 2012, he started dating Doone Forsyth. They met on the set of Downton Abbey, where Doone was a makeup artist. After some time, their relationship came to an end in the year 2013. After some months, the celebrity got into another relationship with Charlie Webster, a TV presenter. They met in May 2014 at Centre Point, a charity event. Their love story began after participating in a game of Foosball. They dated for two years and decided to separate in 2016 after realizing that they were not the perfect match.
The handsome actor met his lovely wife, Jessica Blair Herman, in 2016. Jessica is professionally known as an actress. They secretly dated for two years. However, in February 2018, he proposed to her and posted their beautiful photo on his Instagram handle. He started by wishing her a happy Valentine's day. Then he made a clear public announcement:
Happy Valentine's Day @jessicablairherman First one as a fiancé! Thank you for saying yes and for making me the happiest. ❤️ (And no I didn't do it today. It's been a while.) xx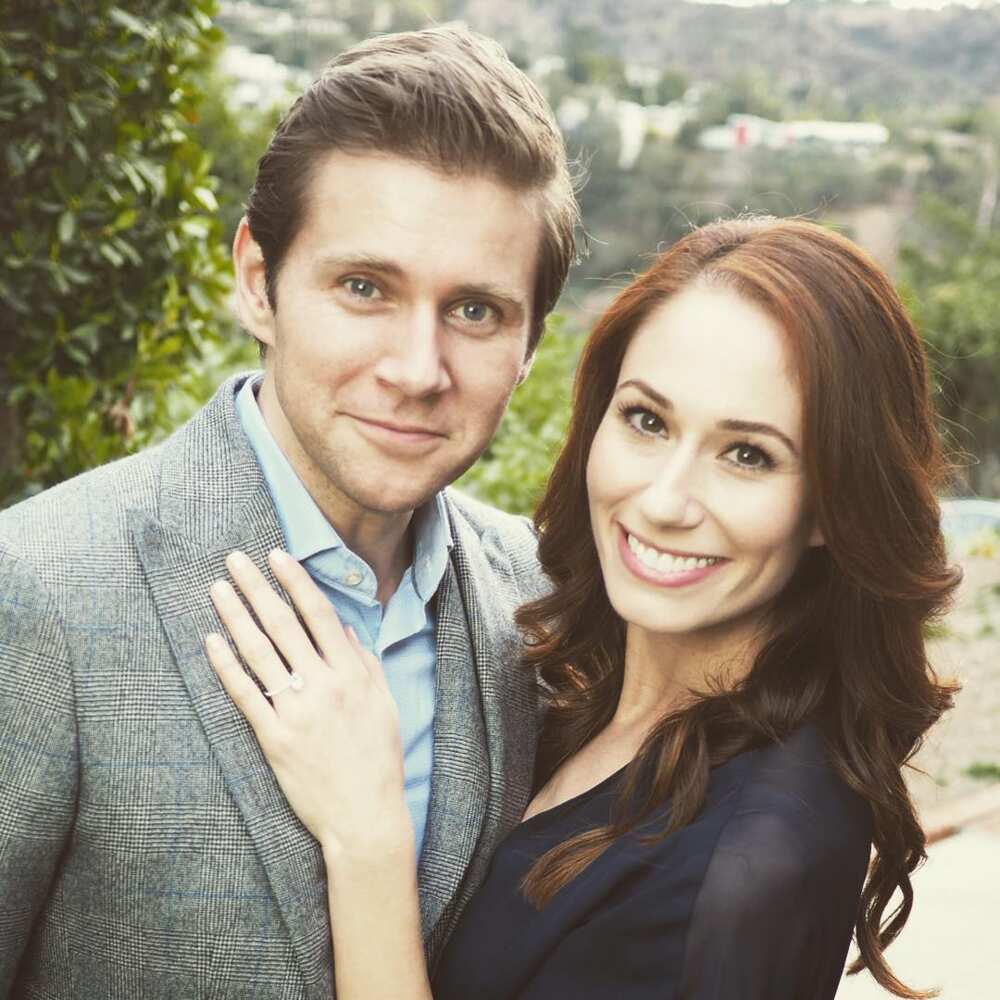 Later, the admirable couple tied their nuptial knot some months after the proposal.
Allen Leech Latest news
In September 2019, Allen Leech Bohemian Rhapsody star attended the premiere of the film, Downtown Abbey, in London. He was accompanied by his lovely wife, Jessica, who was five months pregnant by then. Jessica and her baby bump got all the peoples' attention on the red carpet. Allen shared their lovely photo on his Instagram handle as he could not hide the joy of being a dad for the first time in his life.
Facts about Allen Leech Downton Abbey star
He is the third born in his family.
Leech has one sister and two brothers.
At a tender age, Allen wanted to be a soccer player and his dream was to join Liverpool.
His passion for acting came clear when he was 11 years old. He got a role in a school play, The Wizard of Oz, as Cowardly Lion.
He was encouraged to take acting as his profession by Peter McDonald, an Academy Award-nominated actor.
At 16, Allen made his first appearance on stage in A Streetcar Named Desire.
He was voted for in 2005 by U Magazine as the Sexiest Irish Male.
In 2013, Allen was severely injured before participating in a marathon.
In 2015, he was chosen among the 50 best-dressed men in Britain.
Allen and actor Hugh Bonneville, kissed in 2015, after being honored with a BAFTA Award during a short interview.
In the past, Leech was very impressed and interested by the popular American actor, Jeff Daniels, at the Screen Actors Guild Awards.
He still considers the wristwatch, which his grandfather gave him as the most valuable thing in his life.
He is always the favorite actor to all the children actors he has worked with in his career life.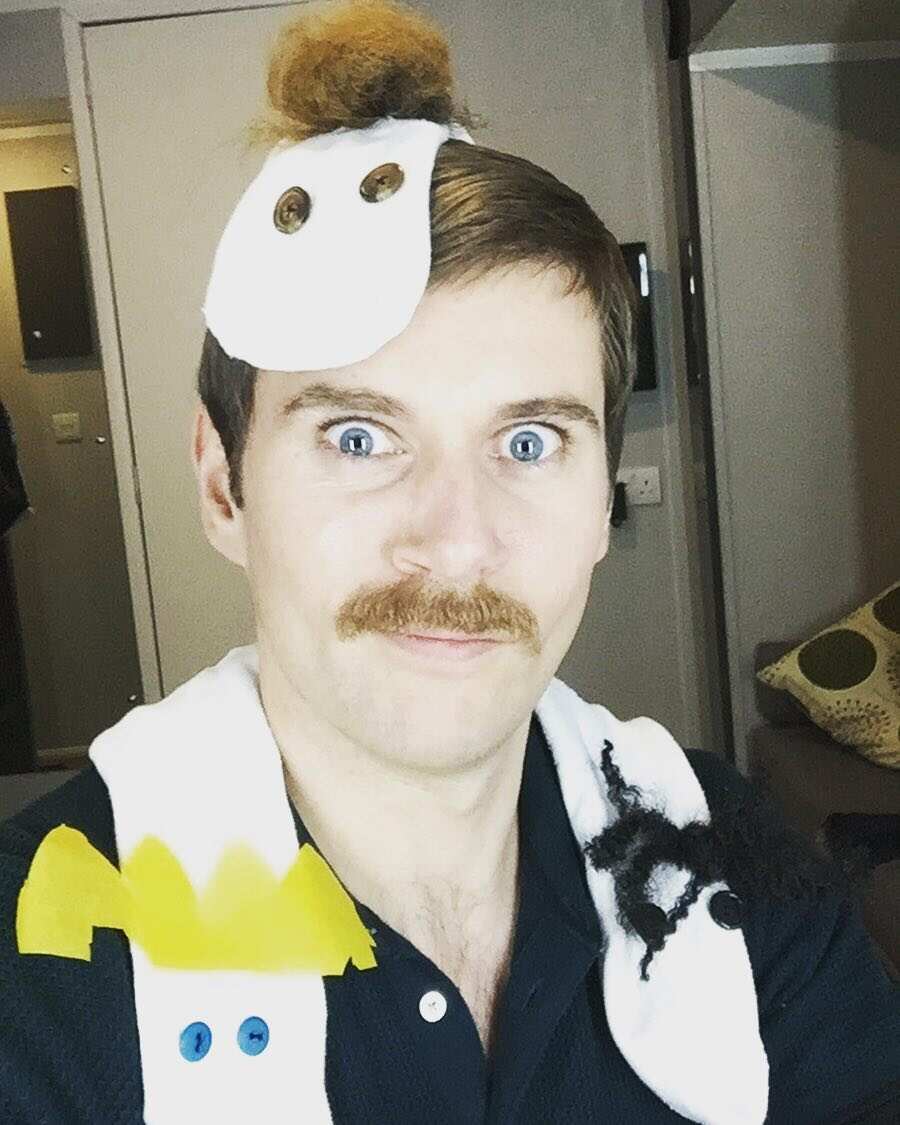 How much is Allen Leech net worth
Downton Abbey actor, Allen, has been very hard working throughout this acting career life. As a result, he has been able to accumulate a good amount of cash over the years. Leech's wealth has made it possible for him to afford a luxurious life in his 30's. As of 2020, the celebrity is enjoying a gross net worth of about 120 million dollars.
Allen Leech is a popular television and movie actor who has led a successful life. He is hardworking and passionate about his career. This has been the main reason behind his achievements. The celebrity's acting capabilities have also qualified him to feature in many movies and television series as the best actor. This has significantly increased his fans globally. Allen is a great role model and inspiration for many upcoming actors.