Jean Currivan Trebek bio: Who is Alex Trebek's current wife?
Jean Currivan Trebek is the 56-year-old wife of a long time 'Jeopardy' host, Alex Trebek. She is one of the most popular star spouses. She is a renowned businesswoman who is 23 years younger than her husband. Most people know her today because of her long-lasting marriage to one of the best faces on TV.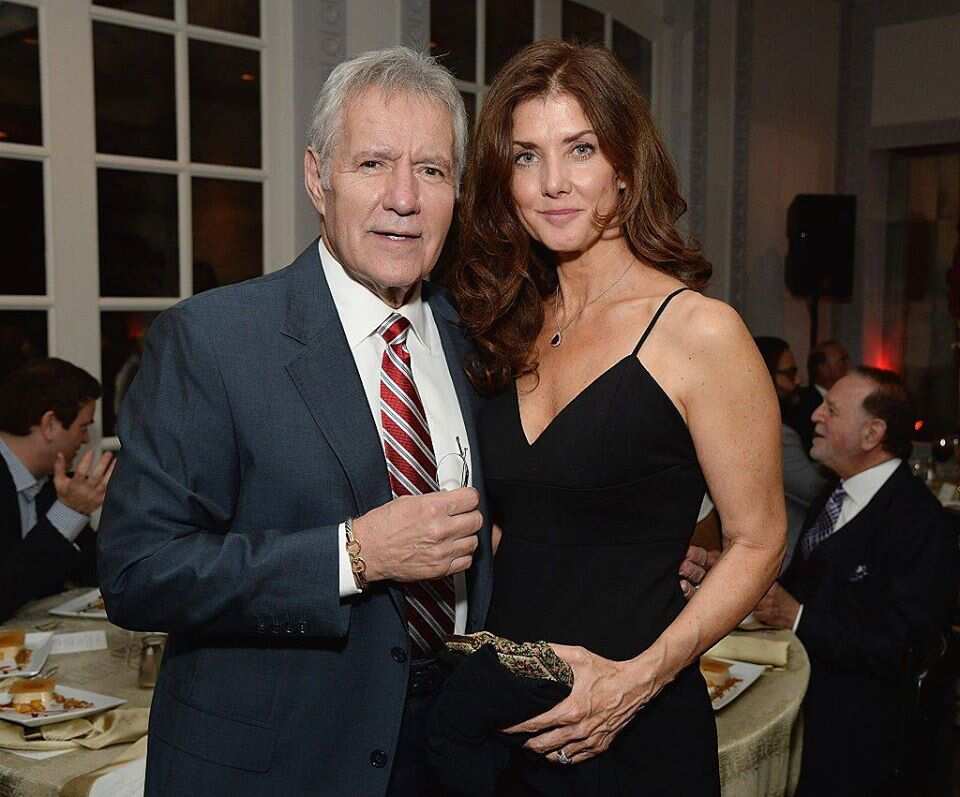 Jean Currivan Trebek was born on September 03, 1963. She is in real estate, working as an assignment supervisor based in New York City. What do we know about Alex Trebek's wife apart from her marriage to the famous star? She is a successful career woman, wife, and mother. To know more about her, read on to discover more details.
Jean Currivan Trebek profile summary
Name: Jean Currivan Trebek
Date of birth: September 03, 1963
Age: 56 years old
Nationality: American
Horoscope: Virgo
Profession: American businesswoman
Alex Trebek wife age and early life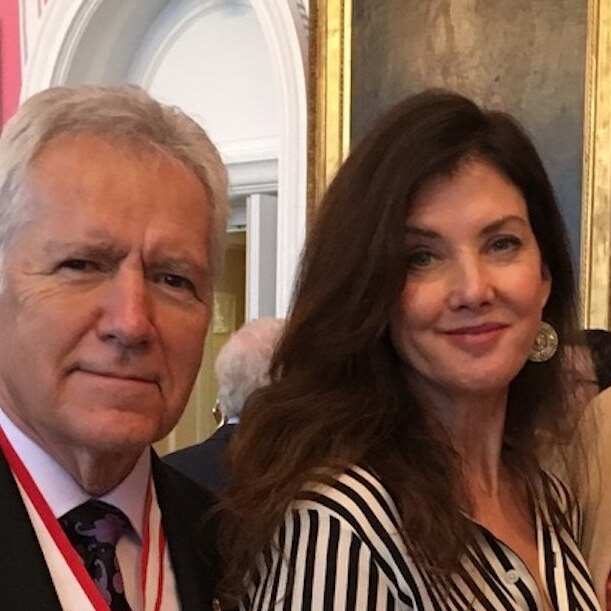 How old is Alex Trebek's wife Jean Currivan? Jean was born on September 03, 1963. This, therefore, settles the concern on how old is Alex Trebek's wife? Having been born in the year 1963, she is currently 56 years old. Even so, there is more to the businesswoman than simply knowing what Jean Currivan Trebek age is. While she appears to be a secretive individual, a bit about her past life is known.
She graduated in 1992 from the Habourfields high school. She then went on to become an excellent real estate businesswoman. She currently serves as the real estate assignment project supervisor based in New York City.
Apart from her work and family, Trebek's wife takes her spirituality rather seriously. She is a devoted member of the North Hollywood Church of Religious Sciences. She is also known for being the founder of singing bowl meditation.
Alex Trebek wife - how many wives has Alex Trebek?
Those who know the famous actor may be asking, is Alex Trebek married? Yes. Alex first got married to Elaine Callei in 1974. They were together for seven years before divorcing in 1981. In 1990, Trebek got married again, this time wedding Jean Currivan.
Who is Alex Trebek's current wife? Alex is married to Jean Currivan. Alex Trebek first met Jean Currivan at a party that he was attending back in 1988. This happened a few years after his divorce from his first wife in 1981. The two hit it off since Alex decided to take a chance and asked Jean over to dinner at his home. She may have said yes, but she still felt apprehensive about dating the famous figure.
Jean later admitted to People that she was "really nervous" about getting involved with Alex, saying, "I was afraid I'd mispronounce my own name!" She was filled with a lot of fear because of the major age difference between them. His stardom status also seemed intimidating at the time of their meeting.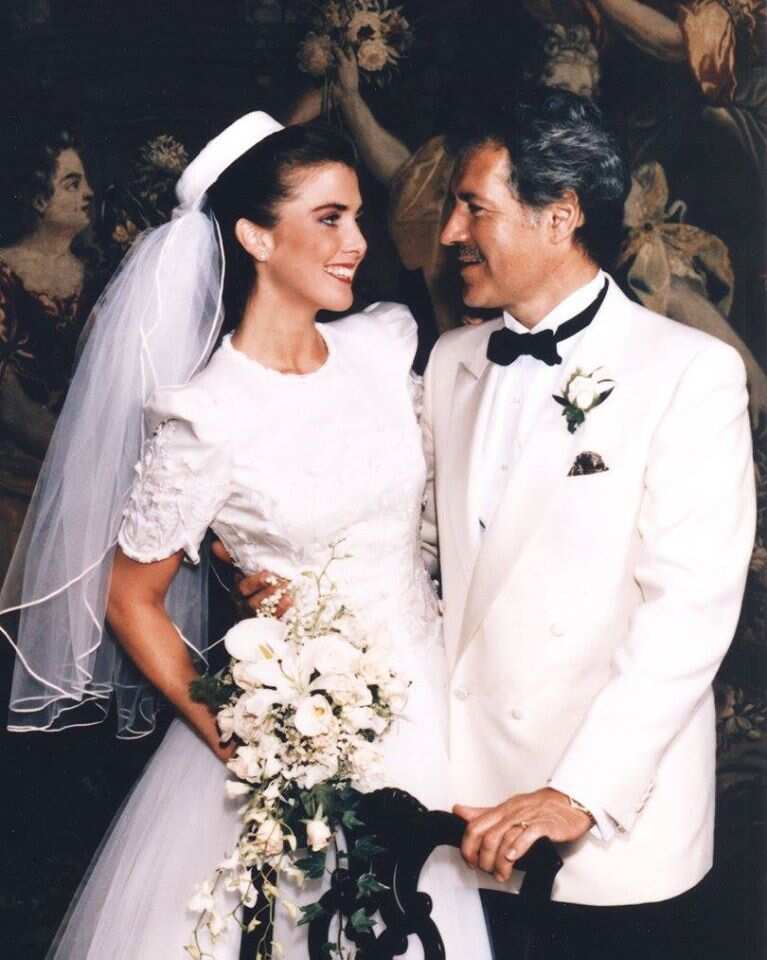 Despite her previous apprehension, she explained that the classy host that contestants meet on the set of the game show and the intimidatingly dapper man that viewers at home see on-screen is different from the person she went on a date with. She described Alex as a down to earth man that is more casually than he is on his show. This nature of the real Alex, off the screens, could be the reason why she changed her mind and settled for him fast.
Jean explained that her husband is a different person than he is on TV. Alex Trebek may be a bit older than his wife Jean, who was just 24 years old when they met and 26 years old when they got engaged.
At the time, Alex was 48 years old when they were introduced and had turned 50 by the time he proposed. Despite the obviously large age gap between the two, this did not seem to be an issue for them. Their connection made it possible for them to overcome everything else. Their long marriage proves that their bond has always been strong, no matter how odd it looked.
Alex Trebek had a houseguest when he started dating Jean. Even though Alex Trebek was divorced when he met Jean Trebek née Currivan, he wasn't living alone. His mother, Lucille, was living with him.
His mother was very accommodative with his lifestyle, even when he was dating Jean. Lucille was still living with the couple after they got married, which was not an issue either. The two women got along quite perfectly. Lucille had a life of her own but still offered her daughter-in-law a great company when Alex was not around.
Alex seems to be happy with his marriage to Jean as his only regret is that they have not been together longer. However, the reality is that there is no possible way he would have met his wife in his 20s because she was not even born then. He is just happy that he has been able to spend over two decades with her, and this is likely to increase with the passage of time.
Jean Currivan kids
Alex and Jean Trebek got married and were blessed with two kids named Emily Trebek, who was born in 1993, and Matthew Trebek, who was born in 1990. This makes up Alex Trebek family. The family is a close-knit one with the parents maintaining a close relationship with the kids.
Jean Currivan has a net worth value of $5 million.
Supporting a sick husband
You can easily tell that the love between Jean and Alex is real because she remains strong even when her husband is struggling with sickness. Alex was diagnosed with stage 4 pancreatic cancer recently. Even though Jean is mostly private, she came out to talk about her husband's sickness for the first time in an interview. She struggles when she sees him in pain, and also when he takes too much coke as opposed to eating right.
Alex also acknowledged that his wife has to deal with his worst moments, especially when he is in pain or when he is depressed. Jean remains a supportive wife that is always there for her husband.
Jean Currivan Trebek is a successful real estate agent. She has been married to one of the most prolific TV personalities for close to 3 decades now. The two have had a memorable life together, having kids in the process. It does not matter that they are several years apart. Jean's story is proof that when love is real, it can conquer all sorts of odds to thrive.
Source: Legit.ng