Nicollette Sheridan bio: age, husband, net worth
Nicollette Sheridan is a talented actress who starred in multiple fan-favorite productions. Some of her most popular roles were on television, and people adored her characters in "Knots Landing", "Desperate Housewives", and "Dynasty". There is a lot of information about this TV star that can interest and impress you.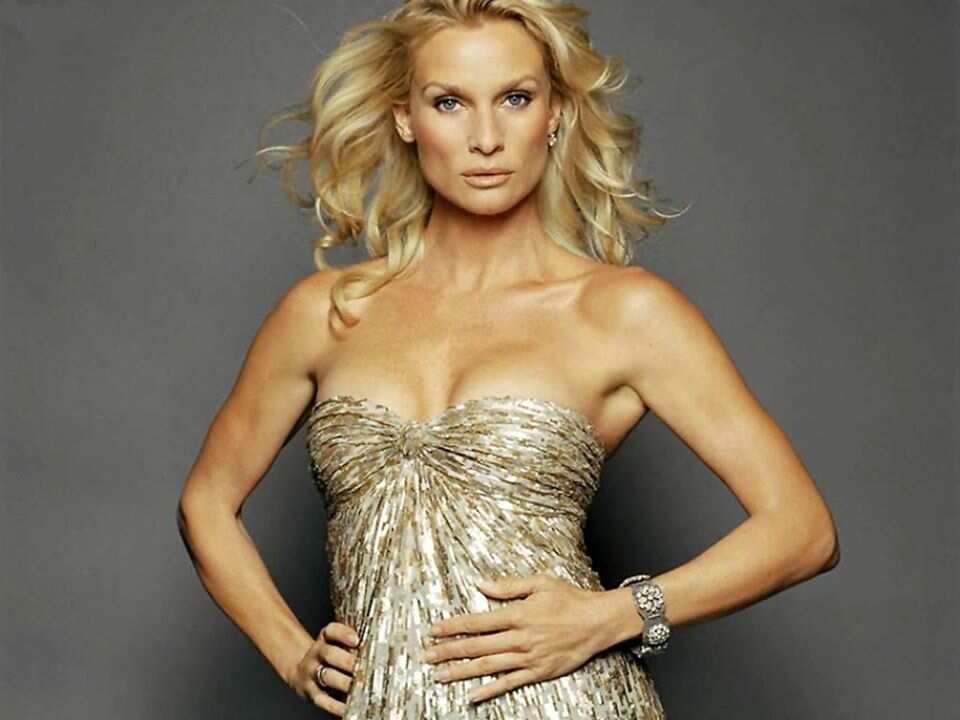 It is clear that Nicollette Sheridan is one of those celebrities who never stop working and always pave their way up to the top. For a few decades, she has been portraying lovable and charismatic characters on television, causing the viewers to be glued to their screens whenever she appeared. Her everyday life is no less interesting than a TV show.
Profile summary
Full name: Nicollette Sheridan
Birthday: November 21, 1963
Age: 56 years old
Height: 5 feet 7 inches (1 m 70.2 cm)
Nationality: English-American
Birthplace: Worthing, Sussex, England
Occupation: Actress, producer, writer, model
Mother: Sally Adams
Spouses: Harry Hamlin (m.1991 - d.1992), Aaron Phypers (m.2015 - d.2018)
Biography
The actress was born on November 21, 1963, in Worthing, Sussex, England. Nicollette Sheridan age is 56 years old.
The young Nicollette Sheridan grew without a father, and her mother, Sally Adams, gave birth to her when she was only 16 years old. She was also an actress, who once had a role in one of James Bond movies. Eventually, she married the fellow actor Terry Savalas, who she met on set, and he became a stepfather to her little daughter. They had a son Nick Savalas, who also grew up to be an actor, like his sister. When Sheridan was 10, the family moved from England to the United States.
Nicollette Sheridan young years were spent establishing her career in modeling. She managed to reach a lot of success in it by appearing in some famous magazines, such as Vogue and Cosmopolitan. The rising star's acting debut took place in 1984 when she appeared in "Paper Dolls", a television soap opera. After its cancellation, she starred in a romantic comedy "The Sure Thing".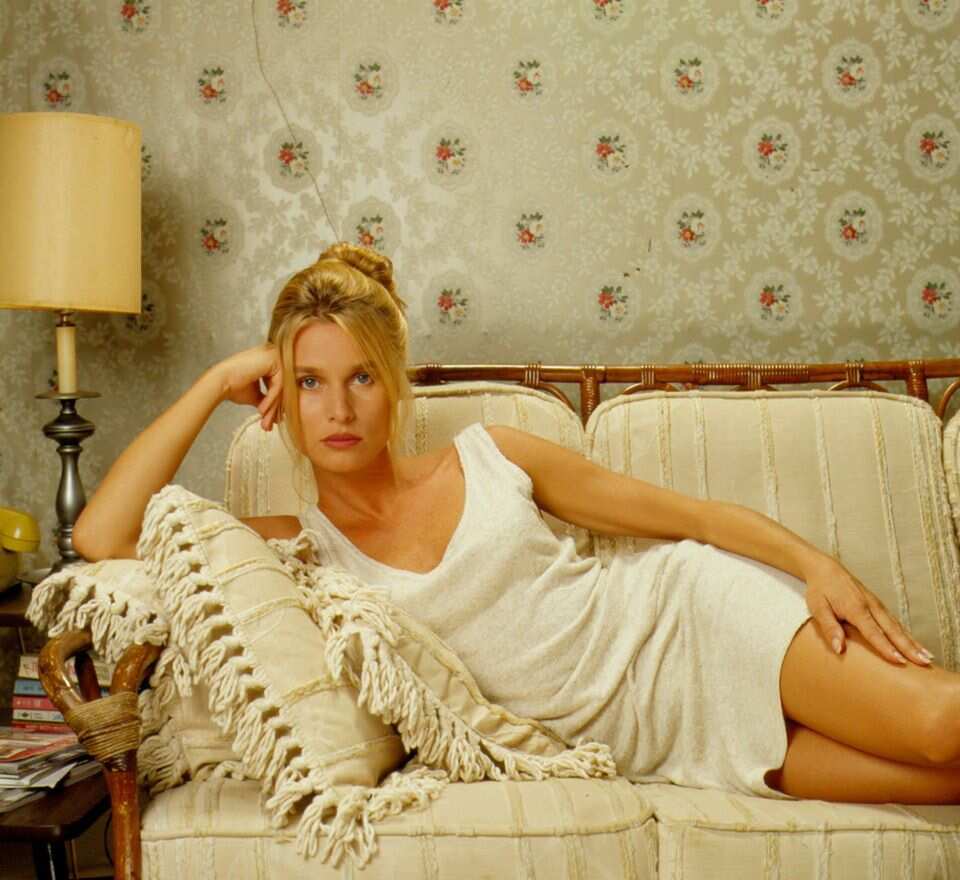 The gifted actress rose to fame in 1986, when she landed a role in "Knots Landing", a soap opera where she portrayed Paige Matheson. At first, her role was recurring, but later she got promoted to a regular. She remained a part of the main cast until the show ended in 1993. For her outstanding role as Paige, the star got a few Soap Opera Digest awards.
In the 1990s and 2000s, the star appeared in multiple television shows and sometimes landed movie roles. However, her next breakthrough role was on "Desperate Housewives", where she got a part of Edie Britt. Originally, she had to be a recurring character, but later she became the main one. The actress played Edie Britt from 2004 until 2009 when her character made an exit.
Her departure from the show is also remembered to be scandalous, as she made allegations of abuse and wrongful termination against the show's creator Marc Cherry. The lawsuit lasted until 2014 and was eventually dismissed.
In 2017, the celebrity was cast in a "Dynasty" reboot by The CW, playing the role of Alexis Carrington. The reviews for her role were positive, and The CW president Mark Pedowitz spoke highly of her talent. By the second season, she became a series regular.
Nicollette worked on this show for two years, until in 2019 she decided to leave for personal reasons. She made a statement, in which she mentioned that she wanted to spend more time with her mother, who was ill. This is the answer to the common question "Why did Nicollette Sheridan leave Dynasty?".
In addition to being an actress, Sheridan is also a businesswoman and an owner of Biolumiere Organics, which is an anti-aging moisturizer acceptable for every skin type. She is also a huge animal lover - her social media suggests that she is very fond of dogs and horses, and she has a golden retriever named Oliver. Her height is 5 feet 7 inches, or 1 m 70.2 cm.
Nicollette Sheridan net worth
How much is Nicollette Sheridan worth? Celebrity Net Worth states that the net worth of Nicollette Sheridan today is $25 million. She is also said to earn a whopping $175,000 per episode.
Nicollette Sheridan husband and dating life
Of course, Nicollette Sheridan hot looks and attractive personality mean that she has no problems with finding partners. Sadly, not all of her relationships lasted long.
The first known boyfriend of the TV star was Leif Garrett, a singer, and an actor. The two have been dating for six years and finally broke up in 1985. No matter what, the mutual respect between them still remained. In her young years, Nicollette dated multiple teenage stars.
She got married for the first time in 1991 to the actor Harry Hamlin, who she met on the set of "Deceptions". However, their marriage did not last long - in 1992, Sheridan's husband filed for divorce.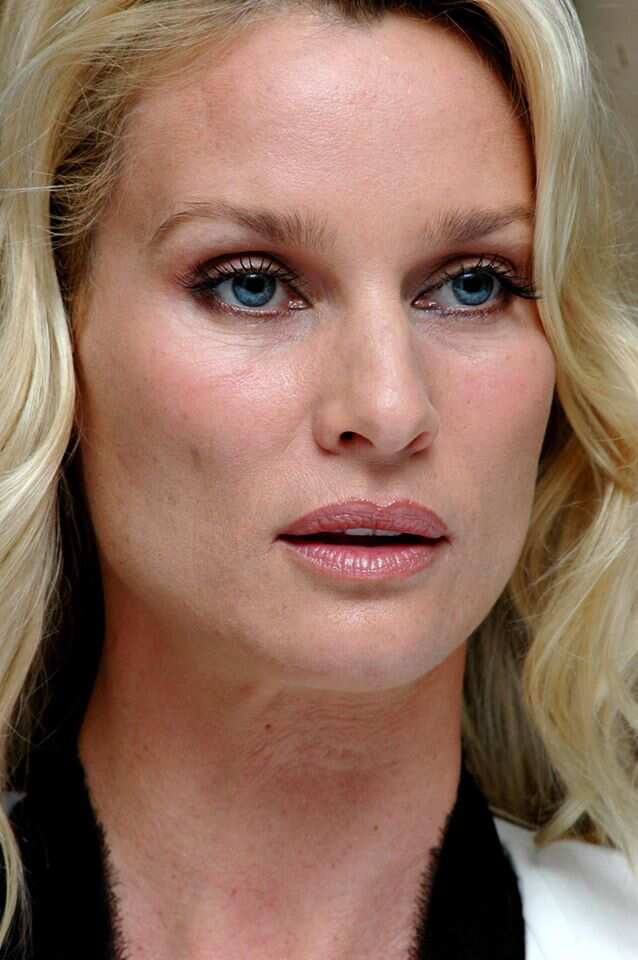 In 2004, she got engaged to the personal trainer Nicklas Söderblom. Their engagement also lasted a year, and in 2005, they called it off. Shortly afterward, the TV star came back to the singer Michael Bolton, who she dated in the 1990s. They became engaged in 2006 but broke up in 2008.
Nicollette's second husband is Aaron Phypers, who she married in 2015. Only half a year later, the star filed for divorce, and the process was officially completed in 2018.
In 2019, the celebrity was revealed to be dating Jake Marcus, with whom she appeared at the red carpet. The two are keeping their relationship private, so not a lot of details are known about it.
Nicollette Sheridan is remembered for her acting talent and charming roles, and she is still appreciated by those who enjoyed "Desperate Housewives" or "Dynasty".
Source: Legit.ng