Gene Rayburn bio: Life and death of Match Game host
The late Gene Rayburn was a famous television game show host. He was best known for the different incarnations of Match Game between 1962 and 1982. He hosted a lot of TV game shows from the 1950s all through to the 1980s. He is best known for shows that include Make the Connection, Dough Re Mi, and Break the Bank.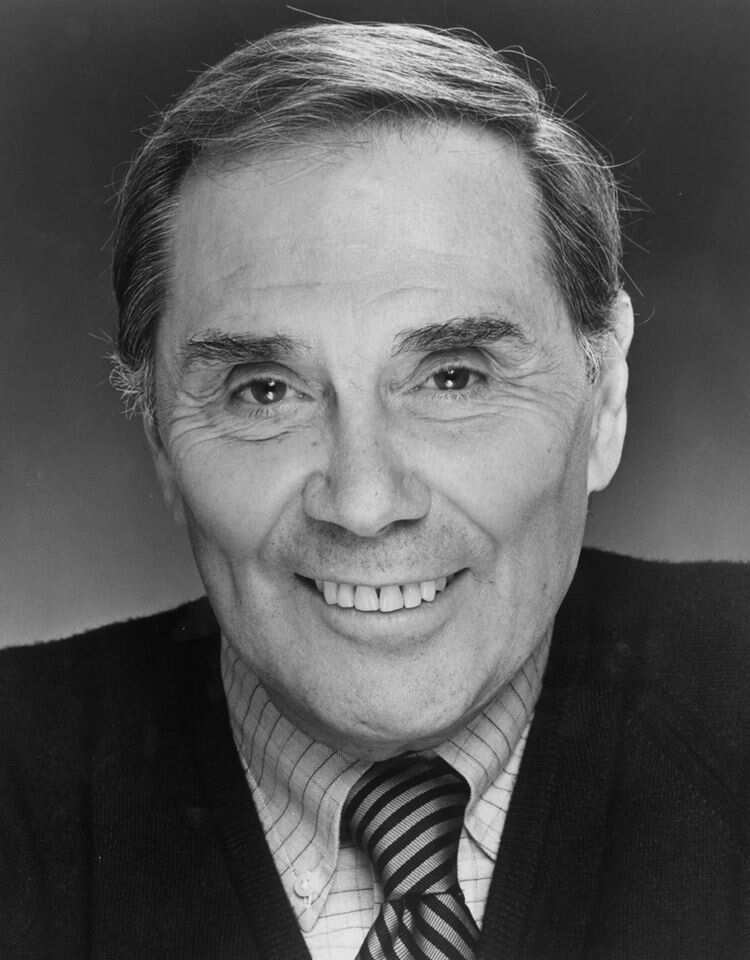 Despite having been a famous TV host, his signature show was The Match Game. The show had celebrity panelists who offered answers to what would be considered naughty fill-in-the-blank questions. The show aimed at matching contestants' answers.
Gene Rayburn profile summary
Name: Gene Rayburn
Date of birth: December 22, 1917
Place of birth: Christopher, Illinois
Profession: TV and Radio personality, Game show host and actor
Age at death: 81 years old
Date of death: 29 November 1999
Nationality: American
Gene Rayburn early life
Gene Rayburn was born on December 22, 1917, in Christopher, Illinois. If he were alive today, Gene Rayburn age would be 103 years as of 2020. He spent his childhood without his birth father since his dad passed on when he was very young.
Due to this, his mother relocated to Chicago, where she re-married, which meant the start of a new life for the young boy. His mother's new husband, Milan Rubessa, became Gene's new step-dad. The actor then adopted his stepfather's name and used it even in his adulthood, and all through his career life.
The young boy went on to act while in high school. He took part in plays with the hope of pursuing a career in acting. His interest may have begun when he was young, and the passion he had was enough to carry him through life. He later moved to New York City in the 1930s to pursue a career in film.
Like it is the case with most other actors, he did not hit it off immediately. As a means of surviving, he first became a pageboy for NBC, and later worked as an usher for the NBC symphony orchestra before he could even get closer to his dream career.
Just before World War Two happened, he attended announcers school, after which he worked with various radio personalities around New York City. He got married in 1942 and soon after joined the military service U.S Air Corps. When the war ended, he worked on the Rayburn and Finch Show.
It was around the same time that his breakthrough on TV happened. He became the announcer on Tonight! in 1953 together with Steve Allen, where they worked for 3 years. It was then that Rayburn became a household name.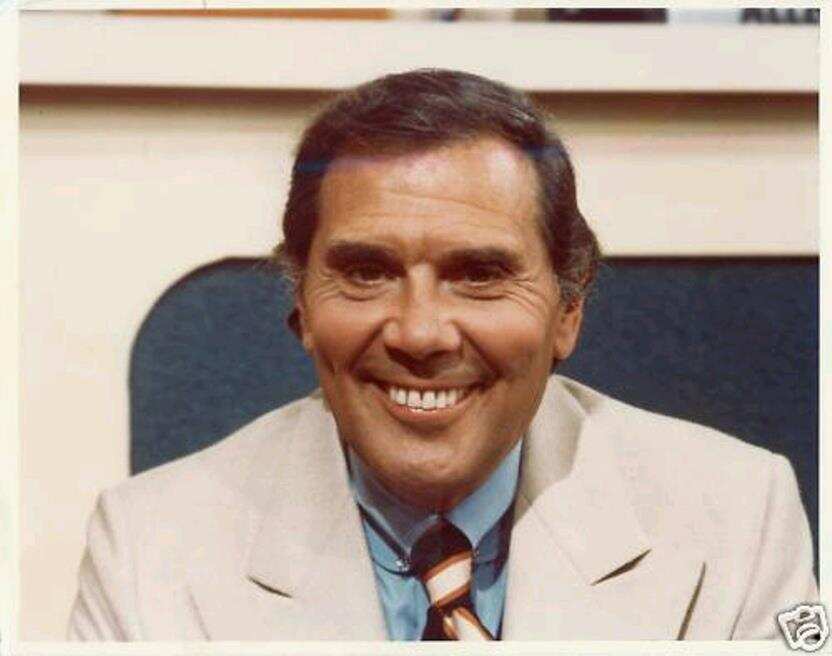 In 1955, his first show was known as The Sky's the Limit. This marked the beginning of his hosting career. He appeared in:
1962's The Match Game
1995's Make the Connection
1955's Musical Chairs
1958's Play Your Hunch
1956's Tic Tac Dough
1960's Dough Re Mi
He is best remembered as the Match Game Gene Rayburn, one of the best in the industry back then. He remains one of the most respected iconic TV and radio personalities ever. His ability to work with people remains unmatched even in today's TV industry. He seemed charismatic and would attract the attention of anyone that watched him.
Apart from his career as a game show host, he was also a Broadway performer. He appeared in the movie: It Happened to Jane in 1959, in addition to being a play-actor. You can tell that he was able to do anything he put his mind to. After all, he was one of the best actors of his time. His passion was enough to make him go ahead in life.
Gene Rayburn wife
The famous Gene Rayburn Match Game host married Helen Tricknor, in 1940. They were blessed with one child. Gene Rayburn daughter was named Lynn. She was born in 1942. She remained the only child that the star and his wife ever had. The two were together from 1940 until she passed on in October 1996.
Gene Rayburn died - when did Gene Rayburn die?
Is gene Rayburn still alive? No. For a long time, the former star was unwell. He continuously battled sickness, especially because he suffered from memory loss.
He suffered from dementia. Despite this, he still received his Lifetime Achievement Award from the Academy of Television Arts & Sciences for the part he played in the industry.
On November 29, 1999, he was announced dead. He passed on peacefully after battling sickness for some time.
What was Gene Rayburn cause of death? The cause of his death was not surprising. Due to the health challenges he had been experiencing, it was not shocking that he passed on from ailment related causes. He succumbed to congestive heart failure at his daughter's home in Gloucester, Massachusetts. He was 81 years old at the time of his death.
Gene Rayburn height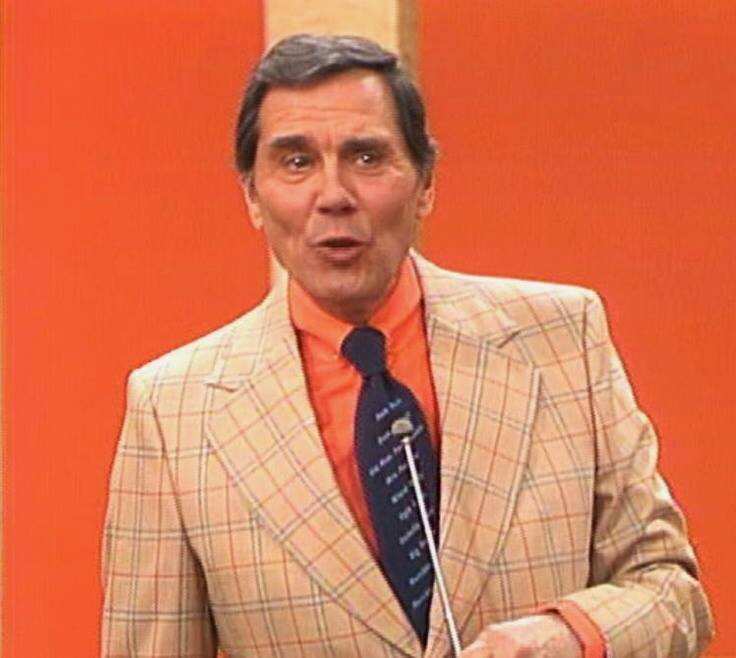 How tall was Gene Rayburn? The show host was known for his towering height. He was 1.85 m tall. It is possible that his towering height may have been a source of respect as everyone seemed to adore him. His witty nature made the show even more captivating as fans could not wait to watch and listen to him. His natural talent made him lovable.
Gene Rayburn net worth
At the time of his death, Gene was worth $4 million, according to Celebrity Net Worth. He had accumulated a lot of this amount through his career.
Gene Rayburn was a famous TV host. He was known for his excellent hosting abilities. He built a legacy and became a household name in the 50s. He is remembered as one of the best.
Source: Legit.ng