Genevieve Cortese bio: age, height, husband, children
Genevieve Cortese, also known as Genevieve Padalecki to a majority of her fans, is an actress who is known to many as Ruby in Supernatural and Kris Furillo in Wildfire. Her spouse, Jared Padalecki, is also a talented actor. The love story between the two Hollywood stars is fascinating.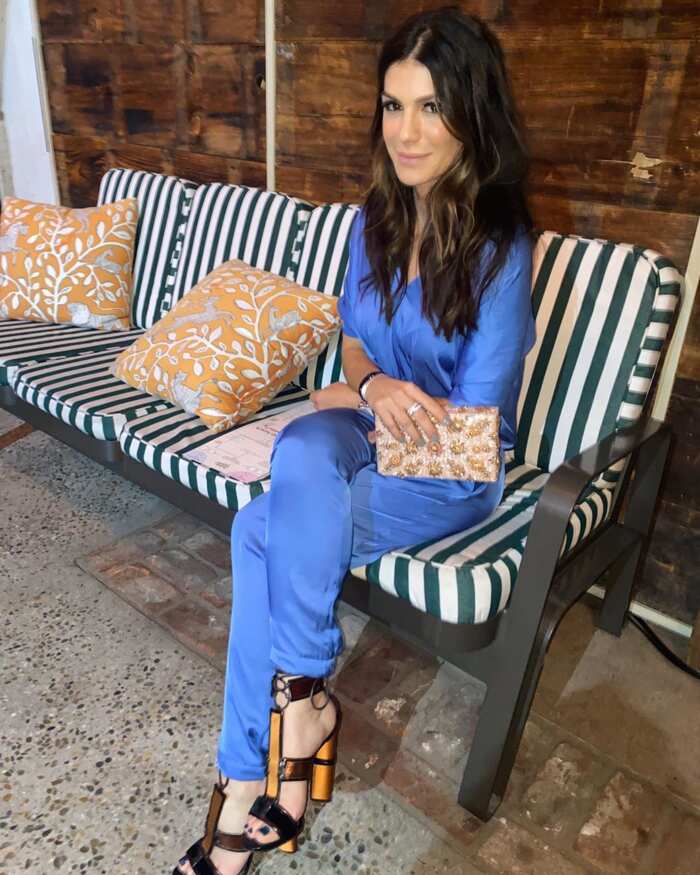 Currently, Genevieve Cortese age is 39. The actress was born on the 8th of January 1981. Before starting her career in 2004, Ruby from Supernatural studied drama at the university. As fate would have it, she met her loving husband while shooting a television series.
Profile summary
Name: Genevieve Cortese/ Genevieve Padalecki
Date of birth: January 8, 1981
Place of birth: San Francisco, California, U.S.A.
Current residence: Austin, Texas, United States of America.
Age: 39 years
Zodiac sign: Capricorn
Spouse: Jared Padalecki (m. 2010)
Children: Thomas Colton, Austin Shepherd, and Odette Elliot
Genevieve Cortese family background
Genevieve Cortese Supernatural was born in a family of four children, and her brothers' names are Ben and Johnny. Her only sister is called Sarah.
The actress was born in San Francisco, California, United States of America. The family lived in San Francisco until the actress was 13.
They then relocated to Whitefish, Montana, before moving again to Sun Valley, Idaho. The actress calls Sun Valley, Idaho, her home.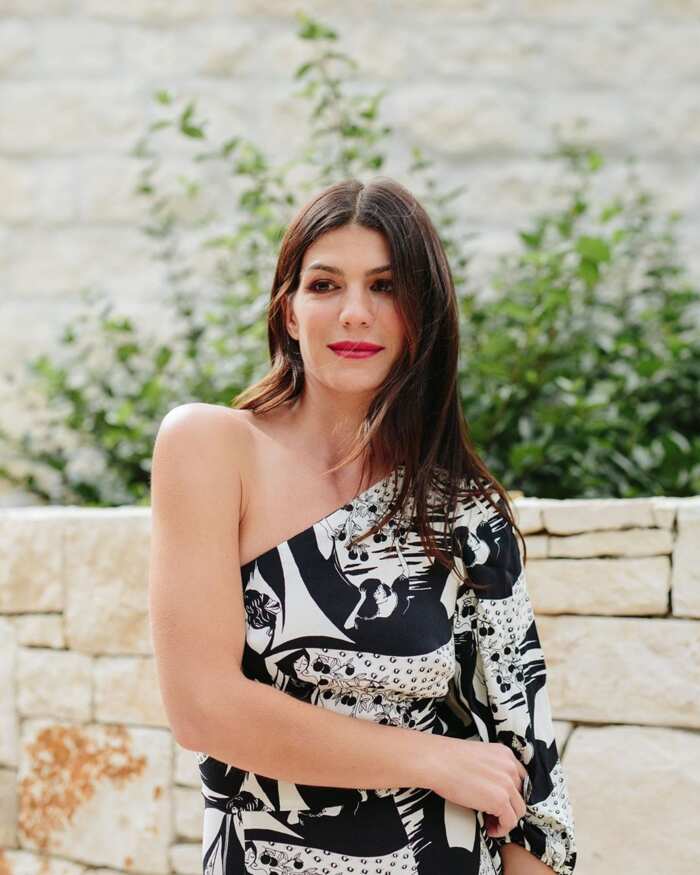 Education background
After graduating from high school, Genevieve Cortese Ruby enrolled in university for a Bachelor of Arts degree in English. She also pursued a Bachelor of Fine Arts degree in Drama from New York University.
Genevieve Cortese height and body statistics
The actress is 5 feet 4 inches (163 centimetres/ 1.63 meters) tall, and she weighs about 54 kilograms. Both her eyes and hair are dark brown, and her bust, waist, and hip measurements are 36, 25, and 34 inches, respectively.
Career
Like many other actors and actresses, Genevieve started her acting career at the theatre. She featured in several regional theatre productions such as Joseph and the Amazing Technicolor Dreamcoat, A Midsummer Night's Dream, Crimes of the Heart, and One Flew Over the Cuckoo's Nest. She made her film debut in 2004, and one year later, she made her television debut.
Films
Below are the movies that this actress has featured in so far;
Death Valley (2004): She acted as Amber.
Kids in America (2005): She acted as Ashley Harris.
Unraveled (2005): In this short video, she appeared as Jennifer Cortese.
Life Is Short (2006): She was Ashley in this short film.
Bickford Shmeckler's Cool Ideas (2006): She acted as a Toga girl, and this role was credited as Jennifer Cortese.
Salted Nuts (2007): She was the character, Jen, in the movie.
Hated (2012): She acted as Veronica.
Television shows
The talented actress has starred in the following shows;
The Dead Zone (2005): This was her first television role, and she appeared as Chloe Greeg/Laura Tierney in the episode, Still Life.
Wildfire (2005- 2008): She acted as Kris Furillo, the lead character, in 51 episodes.
Supernatural (2008-2009; 2011): The actress bagged the recurring role of Ruby in 2008. She featured in 11 episodes after joining the other members of the cast in the fourth season of the show. In the previous seasons, the role of Ruby was portrayed by actress Katie Cassidy. Why did they recast Ruby in Supernatural? Eric Kripke, the creator of the show, said that budgetary restrictions caused the change. Katie Cassidy joined the cast of Harper's Island instead because she really liked it. In the sixth season of the show, Genevieve made a guest appearance as herself.
FlashForward (2009- 2010): The actress starred in 10 episodes as Tracy Stark.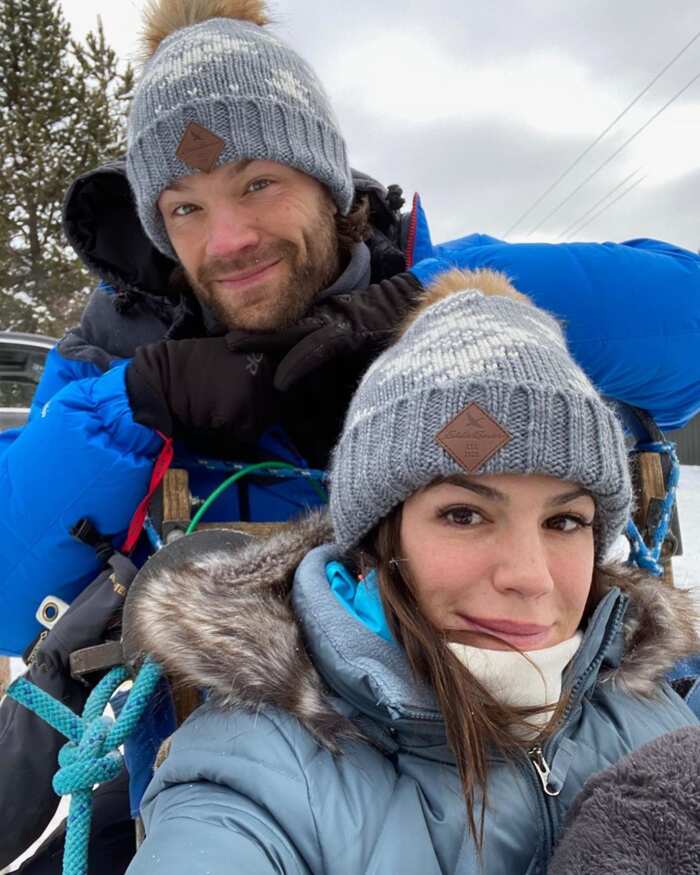 Who is Jared Padalecki married to?
Many of the actress' fans ask the question, "Is Genevieve Padalecki related to Jared Padalecki?" Well, the answer is yes. Genevieve Cortese and Jared Padalecki are husband and wife.
The couple will be marking their 10th marriage anniversary on the 27th of February 2020. How did Jared Padalecki meet Genevieve Cortese? Interestingly, the pair first met on the set of Supernatural and started dating shortly afterward.
In October 2009, Jared proposed to his then-girlfriend in New York. He did so at the Metropolitan Museum of Art, in front of her favorite painting dubbed "Joan of Arc," which was done by Jules Bastien-Lepag, a French realist. She accepted the proposal, and the couple exchanged their vows on the 27th of February 2010.
The wedding ceremony was held in Sun Valley, Idaho, which is the hometown of the Supernatural Ruby actress. Presently, Jared Padalecki family consists of the couple and three lovely Jared Padalecki kids.
Genevieve and Jared Padalecki children
On the 10th of October 2011, Jared Padalecki and wife announced their first pregnancy. When the actress was 31 years old, she gave birth to her first son, whose name is Thomas Colton Padalecki. Colton was born on the 19th of March 2012.
On the 22nd of December 2013, the lovebirds gave birth to Austin Shepherd Padalecki, their second son. Austin Shepherd was followed by the couple's only daughter, Odette Elliott Padalecki, who was born on the 17th of March 2017.
Currently, Odette Padalecki is two years old and is counting days to her third birthday which will be on the 17th of March 2020. The close-knit family is now based in Austin, Texas, United States of America.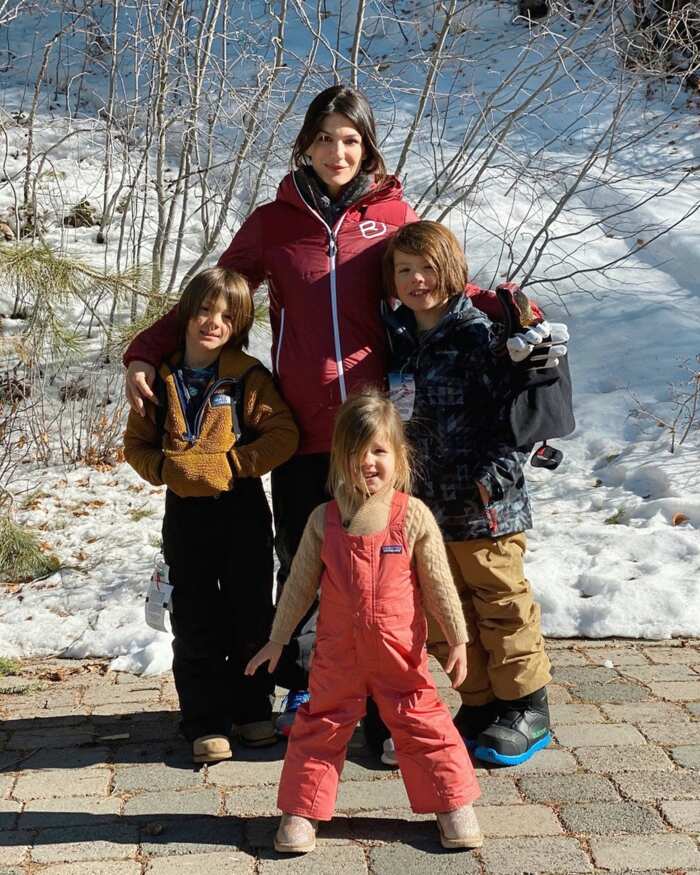 What is Genevieve Padalecki worth?
Jared Padalecki wife has an approximated net worth of $2 million. Most of her wealth is amassed from her acting career.
Social media
The actress is active on Instagram, and her account has over 1.2 million followers. She often posts pictures of her beautiful family on this platform.
She also has a Twitter account with at least 728.9k followers. From her Twitter account, it is evident that she adores her family and participates in interesting activities, such as baking, with her little ones. She also advocates for self-love and compassion for people in our social circles and strangers.
The actress also has a YouTube channel with 45.2k subscribers. Her vlogs are centered around family, fitness, and wellness as well as cooking.
Genevieve Cortese, a mother of three and wife of actor Jared Padalecki, is an accomplished career and family woman. She is best known for substituting Katie Cassidy as Ruby on Supernatural. Although it has been a minute since she last starred in a movie or television show, her fans hope that she will appear on their screens again soon.
Source: Legit