There are many ways of making money and becoming rich in the current generation. One of them is through social media, which has at large contributed to David Dobrik net worth. The young celebrity is, without a doubt, among the wealthiest youths in the world. He has earned millions of dollars by creating short videos on YouTube.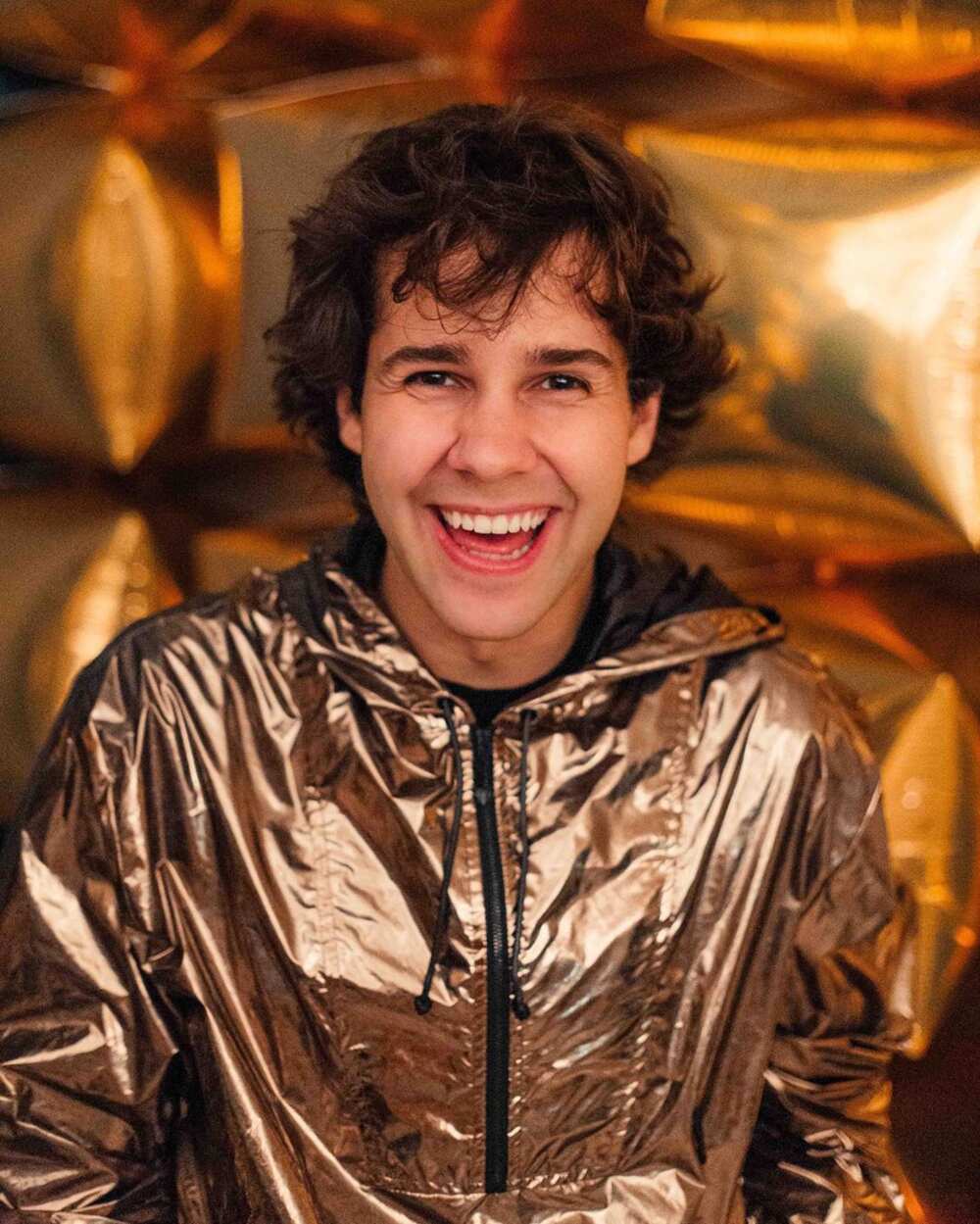 The 23-year-old rose to fame through YouTube, where he boasts of more than 20 million subscribers. However, his journey began in the video-sharing app Vine. How much does David Dobrik make from his YouTube channel?
David Dobrik net worth 2019
Dobrik is a Slovakian American actor, social media personality, and vlogger.
How much money does David Dobrik make? He has a net worth of $7 million. In addition to his YouTube revenue, the celebrity has also earned much from his acting career.
The celebrity owns a $2.5M home located in Los Angeles. David Dobrik house has four bedrooms, three and a half baths, a swimming pool, and parking for two cars. It also features an in-house recording studio. He has a multitude of vehicles, including a Tesla and Ferrari.
How did David Dobrik get famous?
Dobrik moved to Los Angeles with his friends after completing high school, leaving his family in Chicago. He has three siblings; Ester, Sarah, and Toby.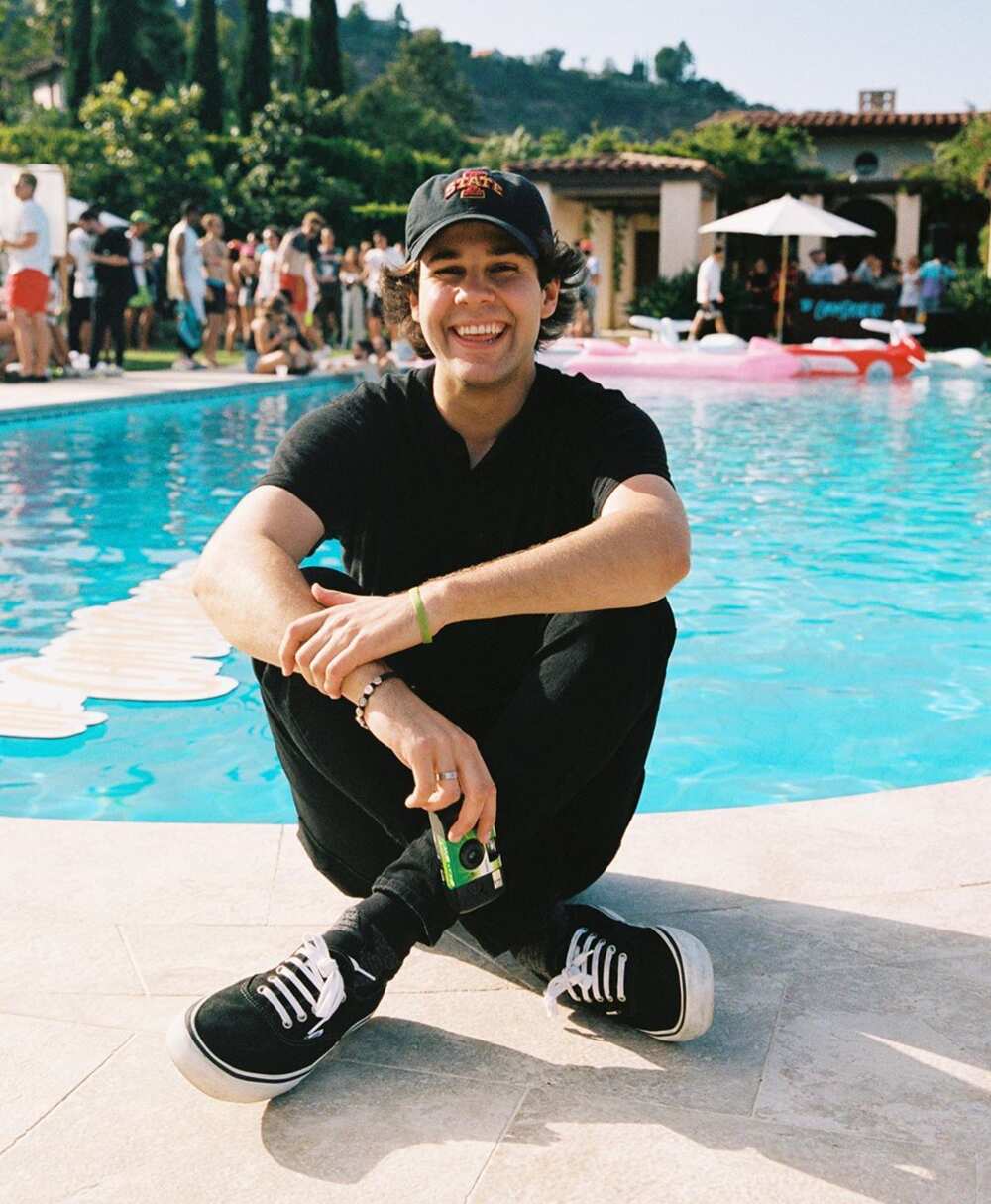 Joining Vine
The group struggled to survive in the beginning, and gradually adjusted to their new environment. It is during that time when Dobrik discovered an app called Vine.
He started running a sports account and uploading sports highlights and clips. His first post on the site was back on Apr 3, 2013. According to the celebrity, he used to make $1,500 to $2,000 a month through the account.
He later started creating comedic vine videos and collaborated with other funny content creators on the site to form a Vlog squad. He gained more than one million followers on Vine.
YouTube career
After gaining several followers on Vine, he decided to start making YouTube videos. What company owns David Dobrik? He joined a channel called Second Class, which was run by five other people.
Unfortunately, Vine shut down in late 2016, and he shifted focus to YouTube. He currently has two channels, namely, David Dobrik Too, which has over 7 million subscribers, and David Dobrik, with over 15 million subscribers.
How much money does David Dobrik make per YouTube video? According to the celebrity, he used to make over $275,000 a month in revenue from his videos. However, his earning dropped to under $2,000 after the YouTube "Adpocalypse" where many advertisers pulled their sponsorships from the platform.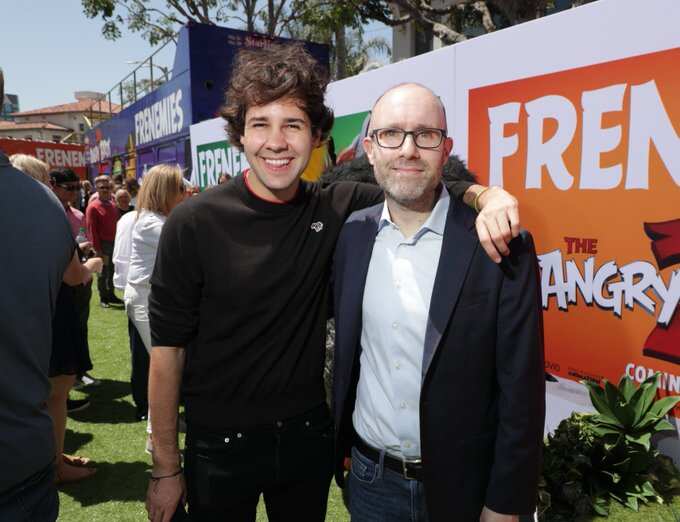 Film career
The Slovakia-born YouTuber has also proved his acting skills by starring in a handful of films. He is known for his role as Taylor Mackey in FML (2016). His other movies and TV series include:
An Interrogation (2015) – David
Airplane Mode (2016) – David Dobrik
The Honest Show (2015) – Son
Prank U (2015) – Pranker
The Pain of Painting (2017)
America's Most Musical Family (2019)
In 2017, the star received a nomination for a Streamy Award for Audience Choice Creator of the Year.
David Dobrik Tesla
In late 2019, the YouTuber announced a competition on Instagram that would earn the winner a Tesla. Fans were to share his post to their Instagram story and tag a friend in the comments.
The celebrity later updated the post to confirm Valerie Rico as the winner of the challenge. Back in August 2019, he also gifted a brand new Lamborghini Huracán to his friend Heath Hussar.
Is he married?
David dated fellow YouTuber Liza Koshy for over three years before they split. They even shared an emotional video of their separation to their fans. Are Liza and David still together? The two may have parted ways but remain friends.
In May 2019, he married Lorraine Nash, the mother of his best friend and fellow YouTuber Jason Nash.
However, their marriage lasted for barely a month before the couple divorced. The YouTuber took to Twitter to wish his ex-wife success in her life.
What do you think about David Dobrik net worth? Since he is only 23 years old, there are expectations that his earnings may even increase in the future, if he maintains his commitment in his career.