Besides coming from an already famous family, Paulina Gretzky has earned her place as a top model, actress and singer in America. She is also influential in various social media platforms.
What will particularly draw your attention to this celebrity is that she decided what she wanted to do at a young age.
Paulina Gretzky profile summary
Name: Paulina Mary Jean Gretzky
Age: 31 years
Date of birth: December 19, 1988
Place of birth: Los Angeles, USA
Zodiac sign: Sagittarius
Nationality: American
Father: Wayne Gretzky
Mother: Janet Jones
Siblings: Emma, Trevor, Tristan and Ty Gretzky
Spouse: Dustin Johnson
Children: River Jones Johnson and Tatum Gretzky Johnson
Height: 5 feet 8 inches
Weight: 63 kgs
Eye color: Dark brown
Hair color: Blonde
Measurements: 36-25-35 inches
Bra size: 32D
Shoe size: 8 US
Alma mater: Nightingale-Bamford School
Profession: Actress, model and singer
Family ties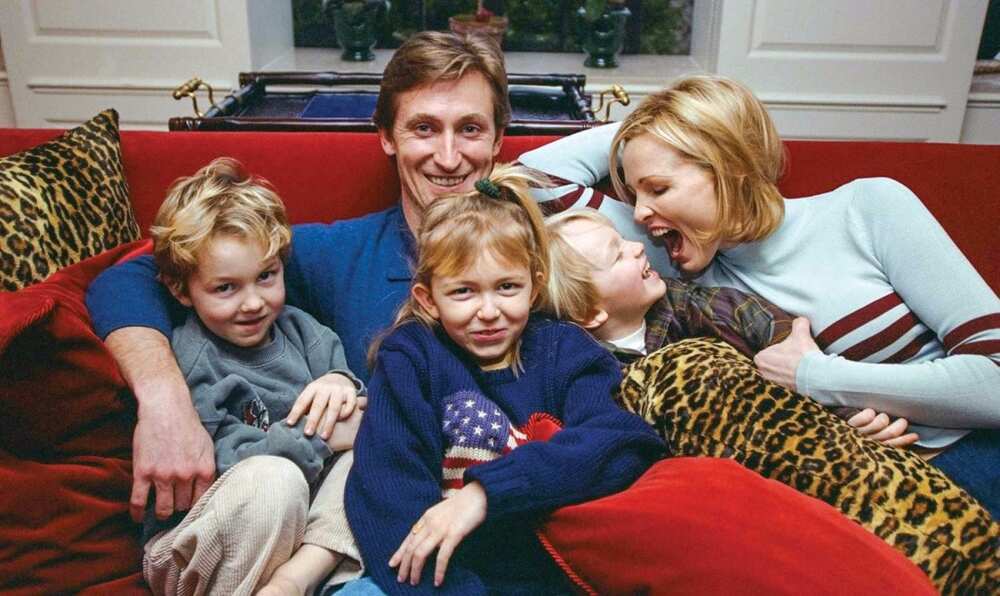 Paulina Gretzky was born to Wayne Gretzky and Janet Jones on December 19, 1988. She is the first child in Wayne Gretzky's family, born five months into their marriage. Her father was a famous professional ice hockey player, and he prides himself in holding the record of the highest scorer in the history of the National Hockey League.
Her mother, Janet Gretzky, is a popular actress. She has featured in several Hollywood movies since 1974. Since both mother and daughter are actresses, they had the privilege to star together in the film Alpha Dog.
The gorgeous actress has one sister, Emma Gretzky, who is also an actress and three brothers namely: Trevor Gretzky (actor), Tristan Gretzky (actor) and Ty Gretzky (hockey player).
Physical attributes
Paulina Gretzky hot body has earned her recognition in the modelling and fashion industry. She stands at 5 feet 8 inches tall and weighs approximately 63 kgs (139 pounds). She has maintained a well-defined slim body for a long time because she works out and eats a healthy diet.
She attributes her fitness to 70% diet and 30% workout. Her body measures 36-25-35 inches in breast, waist, and hips while her bra size is 32D and shoe size is 8 (US). Paulina Gretzky age is 31 years, and she is irresistibly beautiful.
Career
Wayne Gretzky daughter has juggled between different occupations, each of which she has excelled in.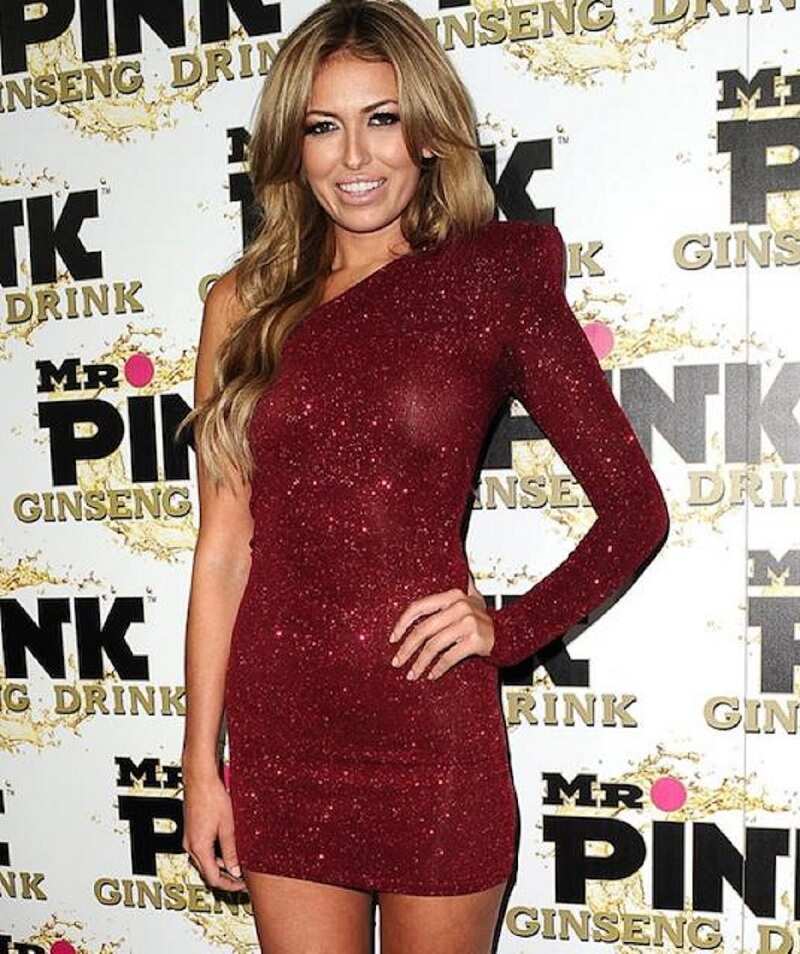 Modelling
She went into modelling in 2005 and earned an appearance on the cover of the August issue of Flare Magazine. She continued to be an impressive model and attracted the attention of many.
In 2014, she was position 59 on the list of the most desirable women according to the ranking by AskMen. In the same year, she got the chance to be on the cover of Golf Digest.
Singing
Gretzky daughter is not only a professional model but she has also doubled as a singer. At a tender age, it was clear that she had a strong passion for singing. In fact, she enrolled for lessons to practice singing, playing the piano and jazz.
At 14, her powerful vocals became known to the world when she sang Sarah McLachlan's song, I Will Remember You at Edmonton's Heritage Classic Weekend in front of a massive crowd.
At the 2004 World Cup of Hockey in Toronto, Canada, Paulina sang the Canadian National Anthem before the start of the semi-final match between the Czech Republic and Canada.
In July 2006, she released her single, Collecting Dust which is still available on Apple Music.
Acting
She has followed her mother's footsteps in acting. As a professional actress, she has appeared in a few movies and shows such as:
Grown Ups 2 (2013) as a bikini girl
Guns, Girls and Gambling (2012) as the deputy
Fame (2009) as a gorgeous blonde senior
Alpha Dog (2005)
Dustin Johnson and Paulina Gretzky relationship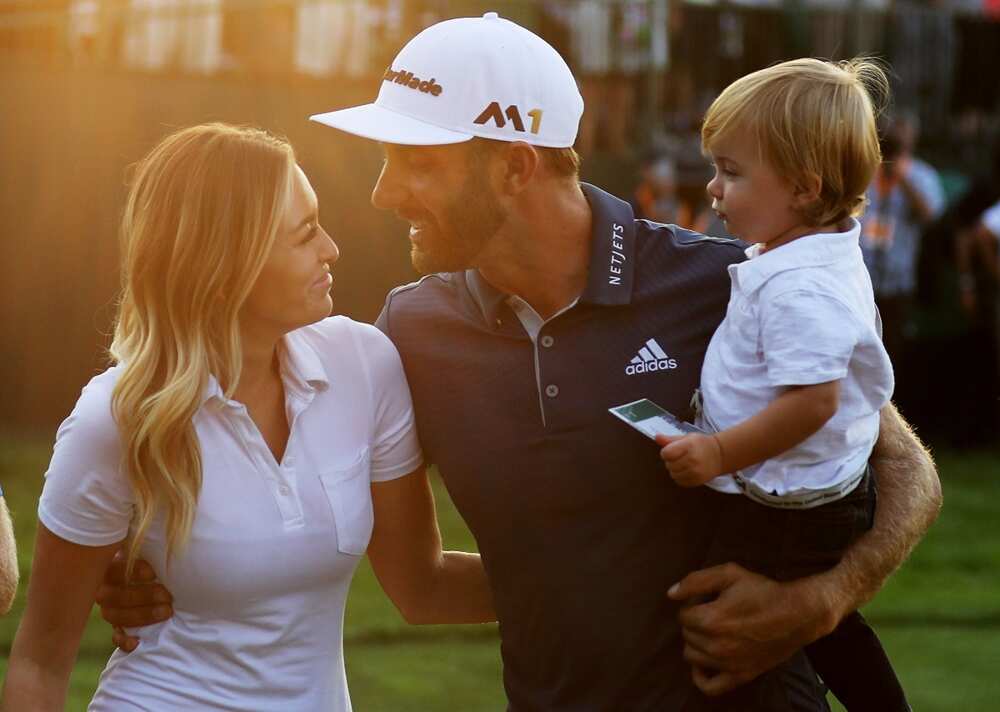 Occasionally, Paulina is referred to as Dustin Johnson's wife even though the couple has not had an official wedding. Before getting into a relationship with her current partner, she dated Jarret Stroll, who was a Canadian ice hockey player.
In 2009, Wayne Gretzky's daughter was introduced to Dustin by her parents, but it took a while before they began dating because they were in other relationships. The two became fond of one another, and in 2012, Paulina Gretzky Dustin Johnson dating relationship commenced.
They have two sons namely; River Jones Johnson and Tatum Gretzky Johnson. Dustin Hunter Johnson is a famous professional golf player on the PGA Tour.
Net worth information
As at the end of 2019, her estimated net worth was 5 million US dollars. Her wealth is mostly attributed to her successful modelling career and partly to singing. On the other hand, her partner's net worth is approximately 20 million US dollars. Therefore, Dustin Johnson Paulina Gretzky combined net worth is about 25 million US dollars.
Social media
Would you like to stay posted on what the celebrity does? She has various social media accounts, and she likes posting her enchanting pictures. You can find her on Instagram and on Twitter.
Over the years, Paulina Gretzky has pursued her career in modelling relentlessly and at some point, opted for it rather than college. She is one of the few people who discovered their talents at a young age and exploited it maximally.