Elin Nordegren bio: age, net worth, kids, boyfriend
The former wife of Tiger Woods, Elin Nordegren, is currently the mother of three lovely children. She has experienced ups and downs and got through just fine. As a mother, it has taken her a lot of dedication to ensure that her children are happy and protected, especially during chaotic times in her marriage to Tiger.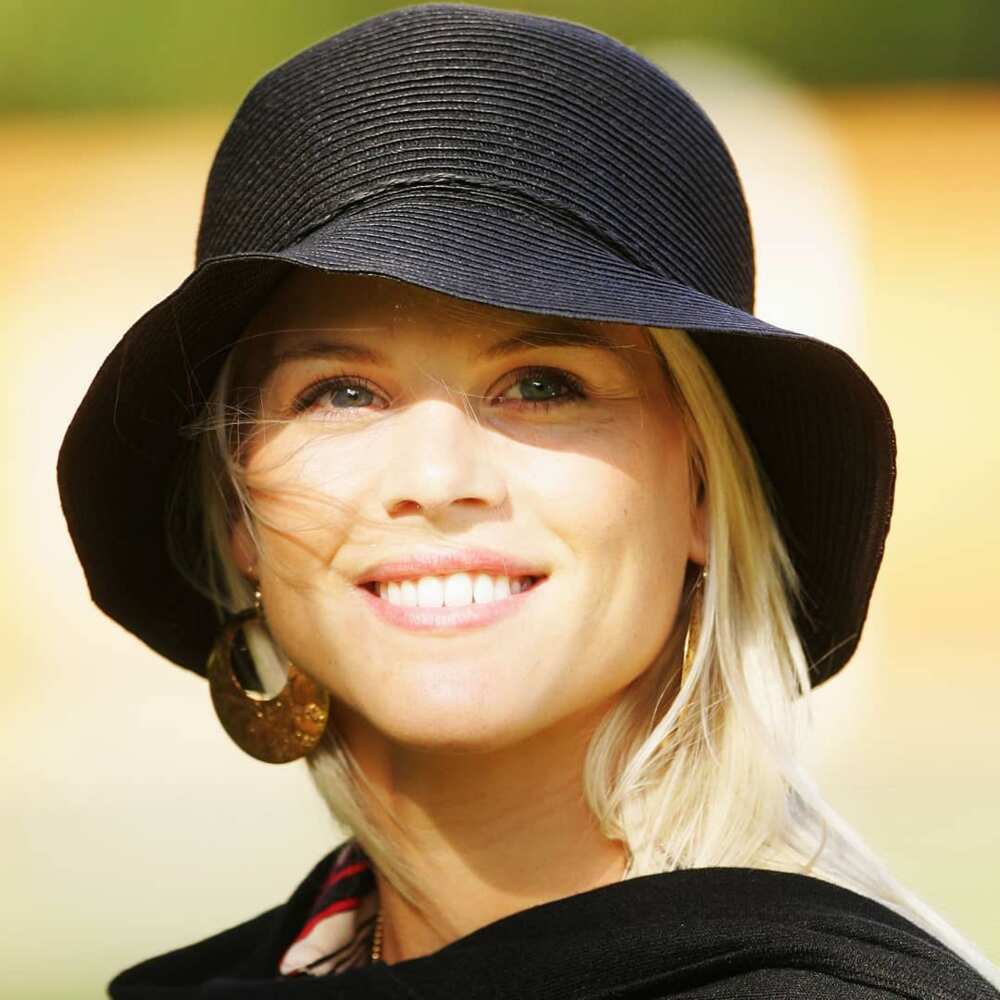 This beauty delivered another baby in 2019, and fans are eager to know if the child belongs to her ex-husband or not. Discover who the birth father of the newborn is as we get to explore the life of Elin Nordegren today.
Elin Nordegren profile summary
Full name: Elin Maria Pernilla Nordegren
Date of birth: January 1, 1980
Elin Nordegren age: 40
Place of birth: Stockholm, Sweden
Nationality: Swedish and American
Marital status: Divorced
Siblings: Two
Children: Three
Horoscope: Capricorn
Early life
Elin was born on January 1, 1980, in Stockholm, Sweden. Her parents are Barbro Holmberg, a Swedish Social Democratic politician, and Thomas Nordegren, a Swedish writer and journalist. She is a younger sister to her brother, Axel, and has a twin sister who goes by the name Josefin.
She studied at Rollin College and attained her psychology degree in 2014. While she was pursuing her studies at the learning institution, she was graced with an Outstanding Senior award.
Her career
During and shortly after her high school years, she did a couple of summer jobs, such as serving people as a cashier at a supermarket. In 2020, she ventured into modelling, and one of Elin Nordegren hot photographs was used on the cover of Café Sport magazine.
After a while, she got a job at a clothing store known as Champagne. While working at the store, she met Jesper Parnevik's wife, who hired her as a nanny to take care of the couple's children.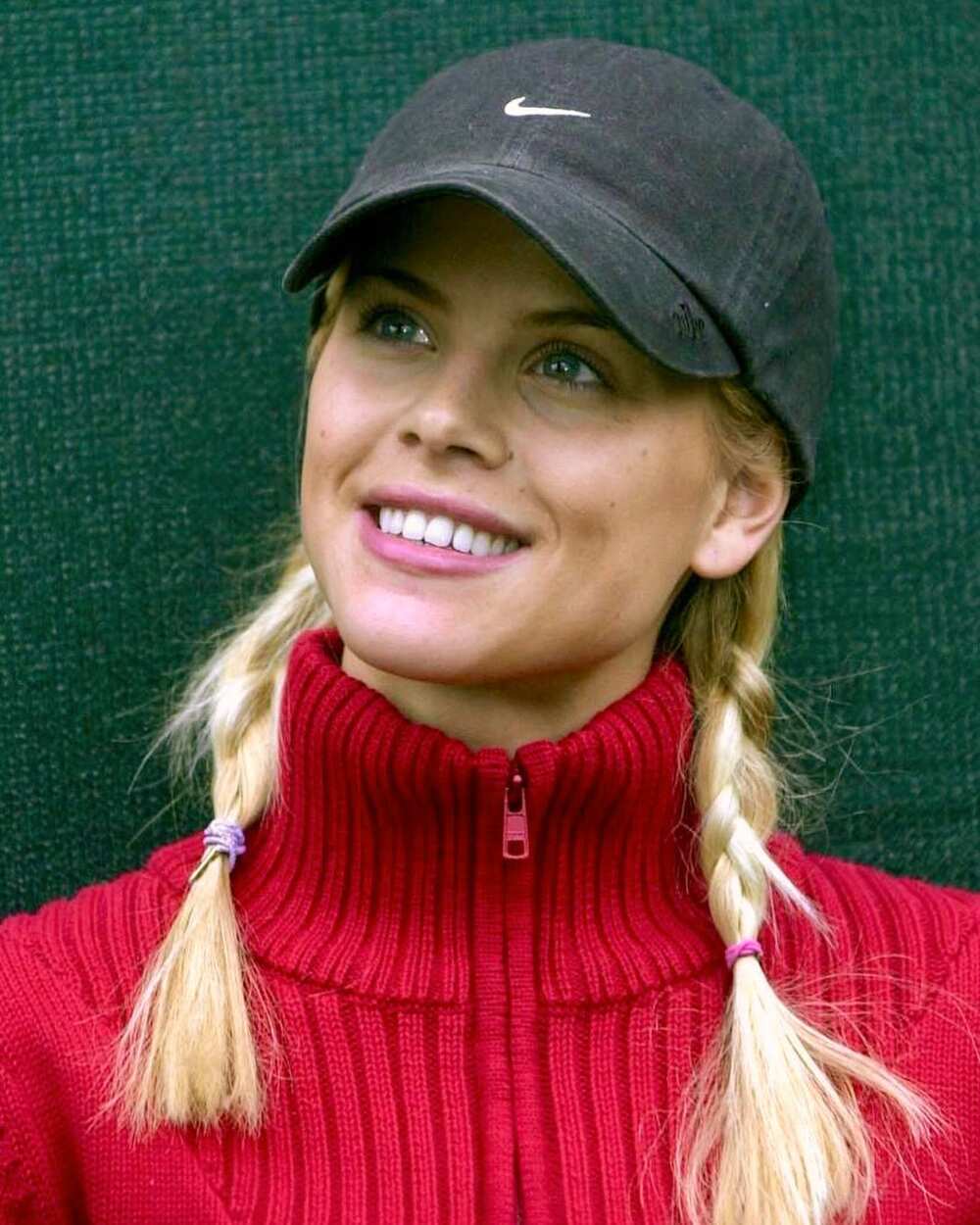 Elin and Woods' marriage
Elin Nordegren is the former wife of Tiger Woods. The two met after being introduced to each other by Jesper Parnevik during the 2001 Open Championship. However, she was already in a relationship at that time with a partner who was still living in Sweden. That was the reason why Elin wasn't interested in the golfer.
As time passed, the relationship with her boyfriend got worse, and she got closer to Tiger. In November 2003, Elin and Woods travelled to South Africa to attend the Presidents Cup Tournament. It was during this time that Woods took the opportunity to propose to Nordegren, and she happily accepted the engagement proposal.
In 2004, they exchanged vows at Sandy Lane resort in Barbados. The couple invited their family members and around 200 of their friends to celebrate their union. As expected, Elin Nordegren wedding was attended by some famous people such as basketball players Charles Barkley and Michael Jordan.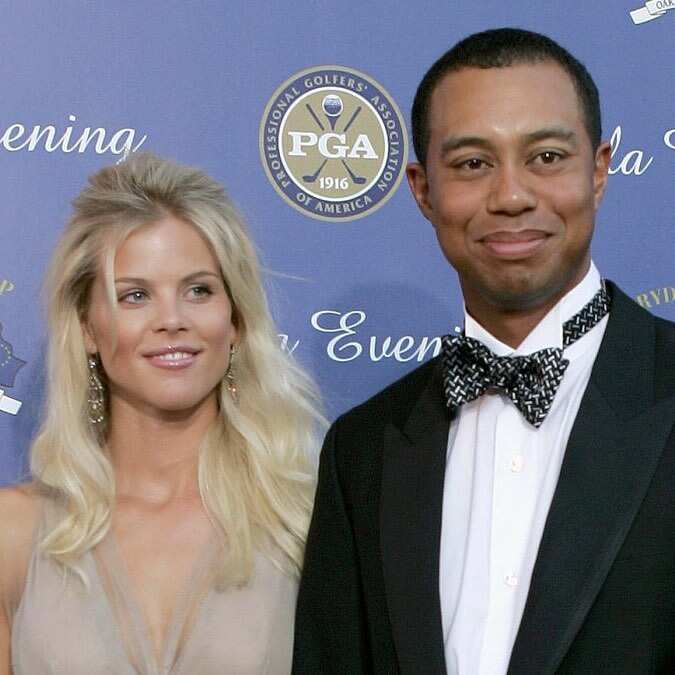 Elin Nordegren kids
In 2007, the couple got their first baby girl named Sam Alexis. In 2009, they welcomed a baby boy named Charlie Axel. In 2019, Elin delivered a third child whose name is not yet disclosed to the media.
Divorce
On November 27, 2009, Woods was involved in an accident after he crashed into a pole outside his Florida's home driveway. The back window had been smashed and Woods said that his wife broke it to help him to get out of the car, a reason many believed it was a cover-up for something more intense. After a short while, his secret relationship with New York club hostess, Rachel Uchitel, was revealed to the public.
During this period, Nordegren avoided making any statements to the public as more women came out to admit to their relationships with her husband as well. She only made one public statement directed to their daughter's preschool. It was a letter from both herself and her husband, apologizing for any inconvenience caused due to the media scrutiny their kids were going through.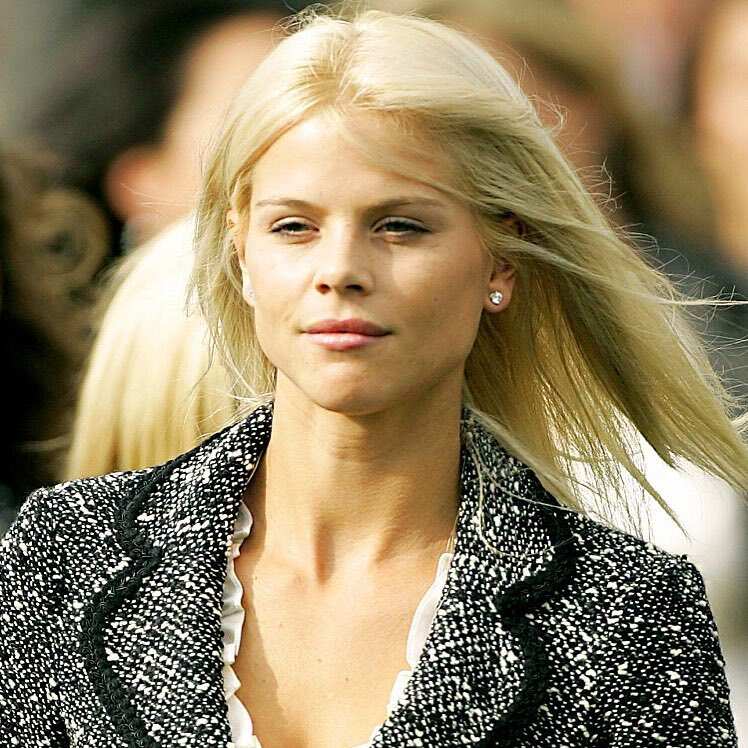 Woods had his injuries treated as he made a public apology admitting to his affairs. Regardless of his efforts to clear the scandal, this did not stop Nordegren from proceeding with the divorce process. During this time, she purchased a home near Stockholm. During her 30th birthday, she visited her twin sister, who spent time with her skiing in the French Alps.
In April 2010, Tiger had a game at the Master's golf tournament, which Nordegren did not attend. Instead, she chose to leave for Sweden with her children and later went to Shanghai to visit her brother. In August 2010, the divorce process was finalized, and Elin received custody of the children. She also received around $100million in the divorce settlement.
Elin Nordegren boyfriend
The news about Elin Nordegren pregnant emerged in June 2019 after she was seen at her children's football game. In October of the same year, Elin was spotted with her newborn in public for the first time. This was at North Palm Beach where she and retired NFL star, Jordan Cameron, were seen at her children's soccer game.
Cameron, her current boyfriend, and father to her youngest child, held their infant almost throughout the entire period of the game. They seemed to have a good time.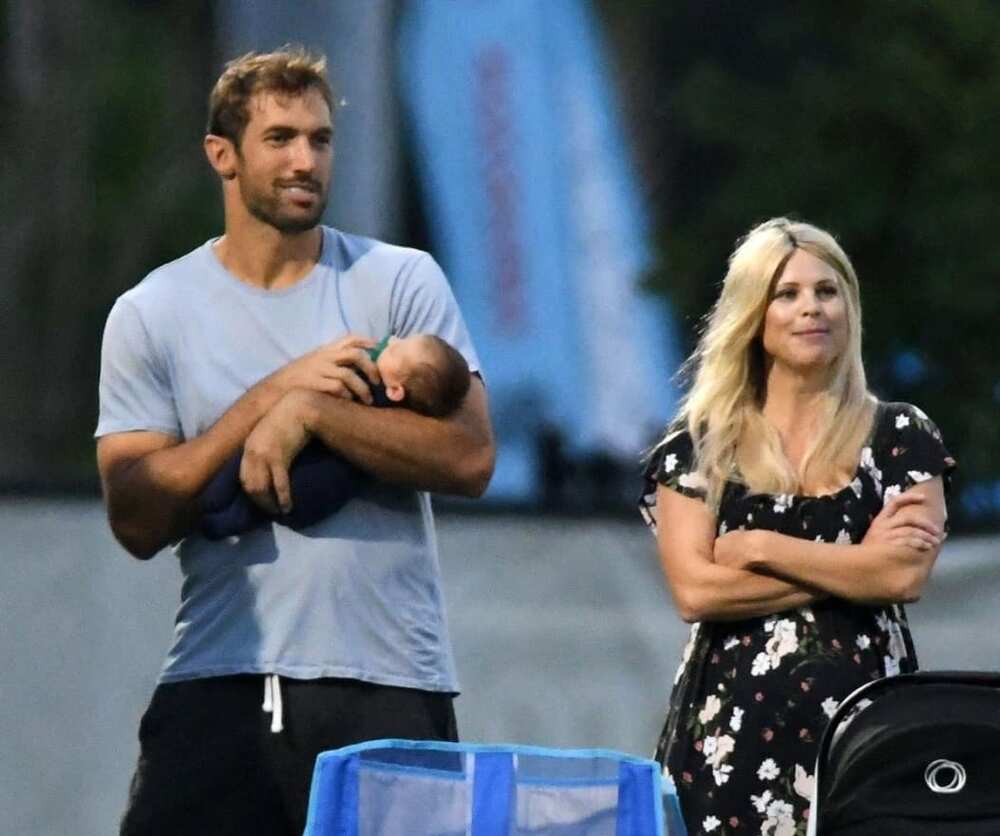 Elin Nordegren house
In 2018, her Florida mansion was available for sale at the price of $49.5 million. However, its selling price reduced in 2019 after she took $5 million off, and the price of the home went down to $44.5 million. It is a three-storey home with 11 bedrooms and 18 bathrooms. It is also near a beautiful beach. She bought the house for $12.25 million in 2011.
In May 2018, she sold a condo for over $1.9 million after buying it in 2011 for around $1.1 million. The property had two bedrooms and three and a half bathrooms.
Elin Nordegren net worth
Her net worth is estimated to be $200 million.
Elin Nordegren now lives happily with her three children and boyfriend. She keeps her life very private and prefers to keep her business to herself. For this reason, she is not on any social media platforms.
Source: Legit.ng