Chloe Madeley bio: age, husband, diet
Chloe Susannah Madeley, popularly known as Chloe, is a renowned English television presenter, model, and fitness expert. Her parents are famous media personalities, and they have been supportive of her career. She is married to a former rugby player, and now mixed martial artist, James Haskell.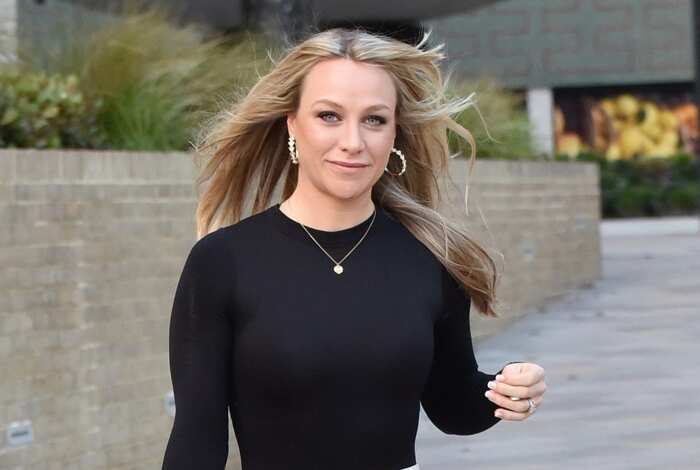 Chloe Madeley was born in Manchester, England on July 13, 1987 and she is 32 years old. She weighs 128 pounds and stands at a height of 5 feet 6.5 inches. She became famous when she hosted a reality TV show dubbed Big Brother's Big Mouth with her brother Jack Madeley. She is popularly known for her passion for fitness and workout.
Profile summary
Name: Chloe Susannah Madeley
Age: 32 years
Date of birth: July 13, 1987
Place of birth: Manchester, England, UK
Zodiac sign: Cancer
Ethnicity: White
Father: Richard Madeley
Mother: Judy Finnigan
Siblings: Jack Madeley, Tom Henshaw, and Dan Henshaw
Height: 5 feet 6.5 inches
Weight: 128 pounds
Eye color: Blue
Hair color: Blonde
Measurements: 33-24-24 inches
Bra size: 30C
Shoe size: 8 US
Alma Mater: Leeds Trinity University
Profession: Television presenter, journalist, model, fitness expert
Family
The fitness devotee was born to Richard Madeley and Judy Finnigan in Manchester, England. Her siblings are Jack, Tom and Dan Henshaw. Chloe Madeley age is 32 years. She has had a prosperous career as a media personality and fitness expert.
Education
Chloe schooled at King Alfred School in Hampstead and later in 2006, she joined Leeds Trinity and All Saints College. She did not complete her study as expected and dropped out. In October 2014, she began studying Archaeology and Ancient History at Balliol College.
Career
She has had a career as a freelance journalist and fitness instructor. Here is a closer look at what she has been up to.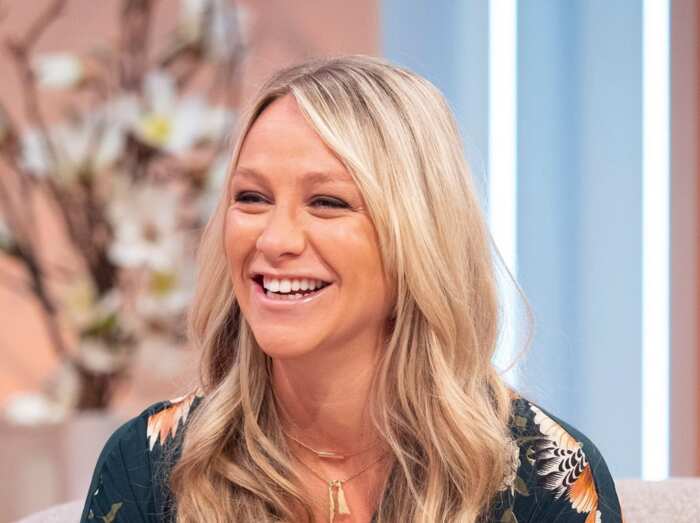 Media career
Chloe gradually rose to stardom when she was hosting the reality TV show, Big Brother's Big Mouth. She presented the show with the aid of her brother Jack and the two siblings were seen to be emulating what their parents do. She has featured in a plethora of fashion and modeling shows and also in FHM magazine. She took up jobs on Richard and Judy TV programs as a freelance journalist.
In 2009, she was privileged to be announced as the icon of Ultimo underwear. Afterward, she relocated to Newcastle upon Tyne where she worked as a presenter for the Teenage Cancer Trust. In June 2009, she wrote a column in the Now magazine.
She was a participant in a program called Celebrity Quitters with four other celebutantes in January 2010. The program advocated for the use of Nicotine Replacement Therapy (NRT) to help smoking addicts quit the habit. Live from Studio Five, a British magazine program, announced that Chloe would be presenting for about seven days.
In 2011, Chloe Madeley and Michael Zenezine combined to take part in a skating competition called Dancing on Ice. The two finished at position three, which is a fair trial. She was not the only celebrity in the competition as it featured the likes of EastEnders actor, Sam Attwater, and Laura Hamilton.
In 2015, she took part in The Jump, a daring series involving some of the most dangerous winter sports. Out of the 12 participants, he finished in the fifth position.
About her fitness devotion
Chloe Madeley is a staunch fitness enthusiast. For a long time, she has been a personal trainer and fitness instructor and even created a fitness and nutrition advice online blog known as Fitness Fondue in 2013. If you are interested in Chloe Madeley diet and workout, you can find all the relevant information on the site where she dishes out tips, advice and her success secrets. She is an author and has published a book called, 'The 4 Week Body Blitz'.
Her fitness journey has not been trouble-free and rosy because she has received criticism on social media whenever she posts her images.
Wealth aspect
Her net worth is estimated to be between $100,000 (£77,488) and $1million (£778,506).. Her major source of income comes from being a professional fitness instructor. Chloe Madeley husband has an estimated net worth anywhere between $1million (£778,506) and $5million (£3,892,534).
Chloe Madeley James Haskell relationship
Who is Chloe Madeley boyfriend? James Haskell Chloe Madeley dating relationship started in 2014 on a social media site. They were together for four years before formalizing their relationship. James Haskell and Chloe Madeley wedding took place at All Saints church in Berkshire on December 15, 2018.
The two were privileged to attend the royal wedding between Prince Harry and Meghan Markle on May 19, 2018. From the look of things, Chloe Madeley James Haskell split is unlikely to happen anytime soon because Chloe has been publicly expressing how she is in love with her husband on Instagram by posting pictures of their romantic moments.
Madeley has also dated the following personalities:
Sam Attwater (2011 - 2012)
Danny Young (2013)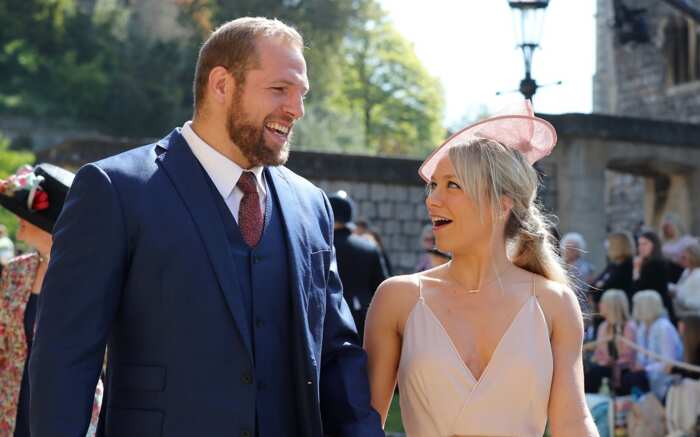 Chloe Madeley is, without a doubt, crazy about matters fitness and is ready to help others grappling with fitness problems.
Source: Legit