Is Emma Wiggle in love with someone? Who is her new partner? The Yellow Wiggle opened up about finding another partner more than a year after divorcing Lachy Gillespie.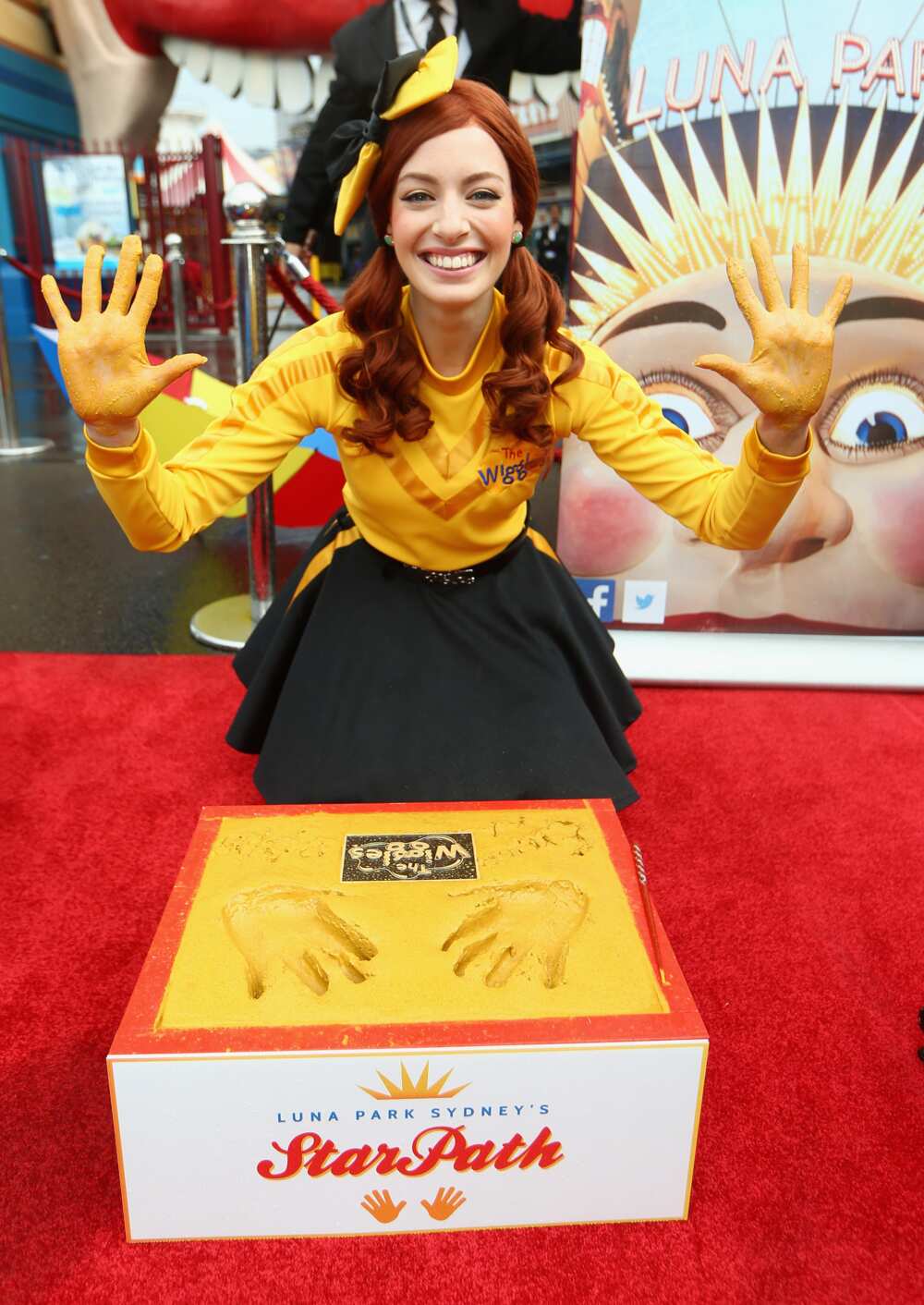 The 30-year-old children entertainer parted ways with Gillespie after two years of marriage and has since kept a low profile when it comes to dating. She is now in love with fellow band member, Oliver Brian.
Who is Emma Wiggle?
The Australian singer was born on Sept 21, 1989, in Sydney, as Emma Olivia Watkins. She is best known as Emma Wiggle or The Yellow Wiggle. The talented singer is also the first female member of the popular children's group called The Wiggles.
The actress is talented in different styles of dance, including Irish, jazz, hip hop, tap, and contemporary dances. She joined the famous band alongside Gillespie in 2013. The two began dating a few weeks after knowing each other and eventually tied the knot in Bowral, New South Wales, in 2016.
Gillespie is believed to have moved on after the pair split in 2018. He is currently in a relationship with another member of the group, dancer Dana Stephensen. Gillespie and his ex-wife still maintain their friendship despite divorcing.
Emma and Oliver Brian
Oliver Liam Brian was born in 1988. The musician plays several instruments including the guitar and banjo. He is also a drum programmer and has accompanied the band on numerous global tours.
The love birds worked together for four years before they started dating. Astonishingly, Emma's ex-husband, Gillespie, is also a member of the band.
Brian and Emma were recently spotted at Adelaide airport while catching a flight to attend a band concert in Darwin. The beautiful singer was dressed in a black sleeveless top and jeans, while Brian was dressed in dark jeans and a jacket. The band performed at Adelaide Entertainment Centre on Dec 1, 2019, before their departure to Darwin.
History of The Wiggles
The famous band is popularly known for entertaining children in Australia and the world over. It was formed in the early '90s and has since released numerous albums. They unveiled their first TV series in 1998, appealing to kids with their lively clothing and entertaining songs. In 2019, the group released a brand-new album dubbed Party Time! Among their tour destinations this year are Melbourne and Newcastle.
Emma Wiggle fans will probably be hoping to see the new couple tie the knot.