Cool Khajiit names from Elder Scrolls
Khajiit names are derived from the characters in the Elder Scrolls games. These names can be used by anyone who wants to play the game and would like to have an idea of which titles to give to their characters.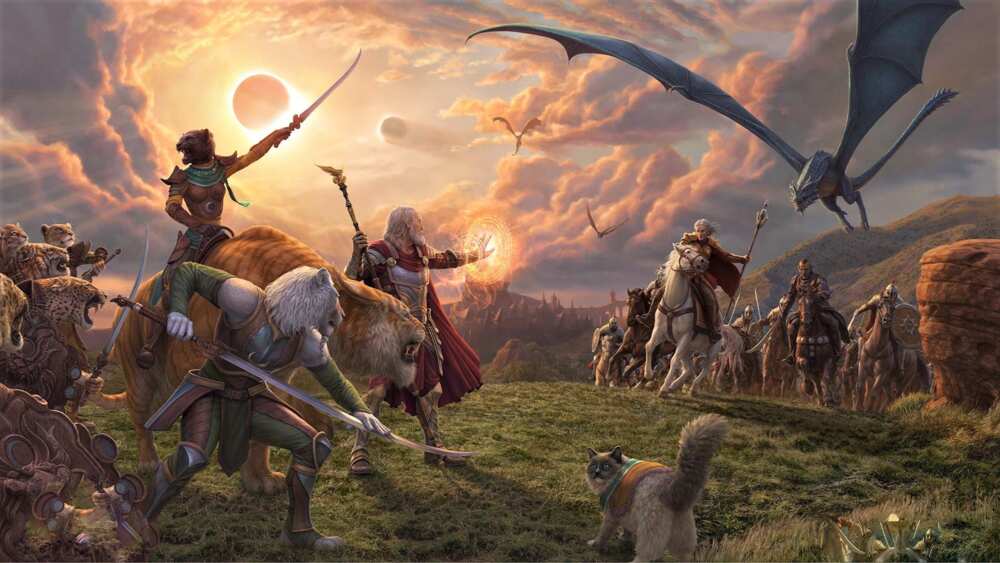 The Khajiit are human cats from the Elder Scrolls Online game. While they are essentially cats, they have human-like features and are stronger and more powerful. They are also known for their exceptional trading abilities. They live on the continent of Tamriel, primarily in their home province of Elsweyr.
Eso Khajiit names can be taken from previous Elder Scrolls game characters or online from avid game players.
Khajiit names female
When it comes to Khajiit female names, it is important to note that they come with 15 prefixes and suffixes. Some of them are:
Prefixes - A, Azi, Ela, Fa, Kha, Ki, Mo
Suffixes - hrazad, jjan, khtar, nita, raya
Below are examples of female Khajiit names;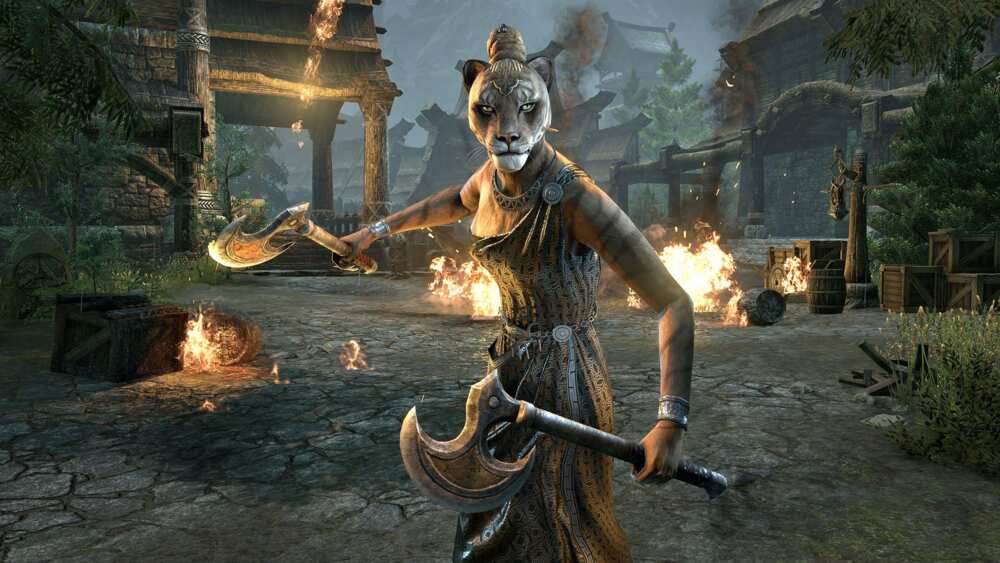 La': means she is a promiscuous or educated.
Ahjiamla
Ahzila
Anita
Tsavrashi
Bishanti
Anabi
Affrji
Bhislajma
Zabhyla
Ahkaja
Ahnmba
Dagla
Tsalhinda
Azisrin
Addimba Jarhan
Chirranirr
Ubaaara Ahrnaihn
Curled-Paw
Atahrashi Kiradir
Giselle
Chiraba Rohirn
Goldie
Ajiirra Sajilsopor
Male Khajiit names
Like the female ones, Khajiit male names have 15 prefixes. They, however, have 16 suffixes. Examples of these are;
Prefixes - Akh', Hus, Moj, Sin, Za, Na, Om
Suffixes - ar, bil, ir, noud, tabe
Some popular choices for the male characters are;
Dar': It means they're a thief.
S'jhad
Sholsien
Qa'harr
Shasien
Mojshavir
Ma'tabe
Ak'sien
J'ato
Ra'aasha
Abizzaka
Adainji
Akh'zhirr
Thermed Barabihrri
Ko'han Bavatannil
Birakh-do
Birkhu
Qa'jidarr Rahkohin
K'aasha Hammughar
Dro-Dara
Duzal
Dulini
Shomed Rojnmin
Eliun
Esan
J'Eeja
Hamiran-do
Kuldargo
Miczen
Mirarbinat
Mishdu
Misanir
These are good Khajiit names to use for your characters in the game.
Cool Khajiit names
These cool and badass Khajiit names are used when referring to the characters status in life and/or society. Here are some prefix examples used when referring to people;
Dro' - It is used when referring to grandparents.
M/Ma' - It is used to when referring to a child or an apprentice
S' - Refers to an adult. It is not gender specific.
Ri' - It is a status prefix and almost a tribal leader.
Daro' - Used mostly for females, it means they're either nimble-fingered, it is lithe of the tongue or both.
Ko': Any respected female healer, doctor, mage, or scholar shall have this name prefix attached to them.
J', Ja' or Ji' - Anyone referred to with this would be a bachelor or a young adult.
Dra': They're either known for wisdom and wit.
It is important to note that these can be used as Elder Scrolls Khajiit names.
Skyrim Khajiit names
Dro'marash - The character is a warrior who follows Ahkari's trade caravan
J'darr
J'datharr - He is an assassin who is equipped in using eleven daggers, bows and poison
J'zargo
Kesh
Ma'jhad
Ma'tasarr
When it comes to Khajiit last names, as a rule, the race does not have them. Previously in The Elder Scrolls: Legends only one character had a last name. However, in The Elder Scrolls Adventures: Redguard, a spinoff of the original Elder Scrolls, none of the humanoid creatures have last names.
We hope that these Khajiit names help you out as you figure out the world of these cats in The Elder Scrolls game. Whether you are looking for female, male, cool, or funny Khajiit names, we have you covered.
Source: Legit.ng