Actor and comedian John Witherspoon was popularly known as 'Pops' from his role on The Wayans Bros. He began his career as a stand-up comedian and rose to be a top actor featured in several movies. Until his death, Witherspoon was a loved actor and filmmaker and had made enormous contributions to the TV industry. He became popular when he appeared on the film 'Friday' as Ice Cube's father. He also appeared in several shows like Boomerang, The Boondocks(as the voice of Robert Feeman), and Black Jesus. He was well known for his sense of humor on and off-screen.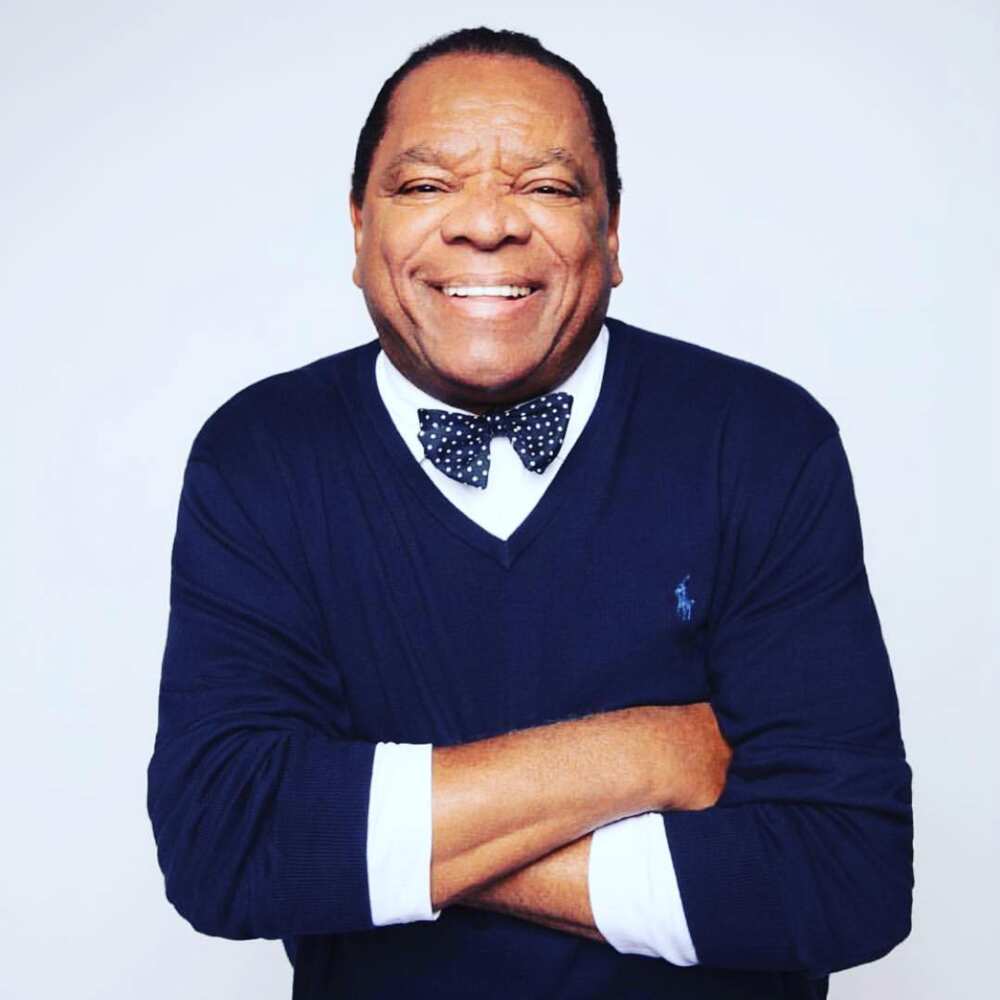 Is John Witherspoon dead? Yes, he is. John Witherspoon died on October 29, 2019, leaving behind his wife and two children. Several actors came out to pay tribute to him, saying he lived a good life, and life will not be the same without him. John Witherspoon young fans will remember him from Friday After Next and The Boondocks.
John Witherspoon profile summary
Birth name: John Weatherspoon
Nickname: Spoon/Pops
Date of birth: January 27, 1942
Place of birth: Detroit, Michigan, USA
Died on: October 29,2019
Place of death: Sherman Oaks, California, USA
Nationality: American
Ethnicity: African - American
Birth sign: Aquarius
Spouse: Angela Robinson-Witherspoon (married in 1988)
Children: 2 sons
Years active: 1977-2019
Height: 5 feet 10 inches (1.78m)
Net worth: $4 million
Profession: Actor, comedian
John Witherspoon early life
The actor was born on January 27, 1942, in Detroit, Michigan. He was born into a family of 11 siblings, but details about his parents are not known. He was given the name John Weatherspoon at birth but later changed his surname to Witherspoon. Though he is an American national, his ethnic roots are African- American. One of his siblings, William Witherspoon, was a renowned songwriter in the 1960s. Since he was a kid, he loved music and loved to play the trumpet.
John Witherspoon movies and TV shows
Before John Witherspoon joined the acting industry, he was a well-known stand-up comedian. He was introduced to comedy by his acting teacher who gave him a chance to perform in an annual comedy show. He then started acting and featured in several films like Hollywood Shuffle, I'm Gonna Git You Sucker and The Meteor Man.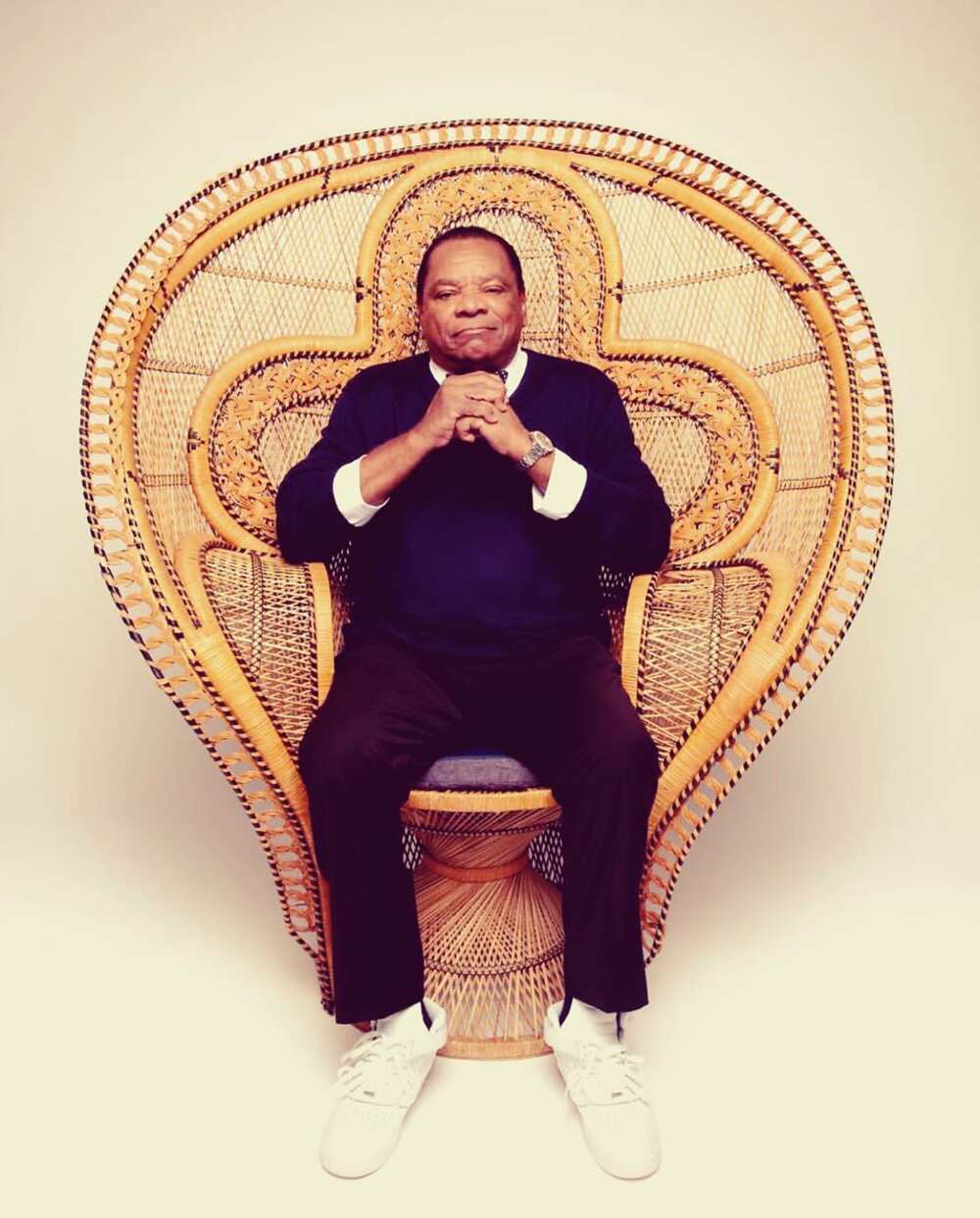 John was well known for his role as 'Willie Jones' in the film Friday which he joined in 1995 and reappeared in its two sequels. He went on to appear in a number of TV series like Hill Street Blues, You Again?, The Tracy Morgan Show, and The Boondocks(as the voice of Robert 'Granddad' Freeman).
Here is a breakdown of some of his movies and TV shows:
The Jazz Singer(1980)- This was his debut TV role, and he played the role of an M.C.
Hill Street Blues (1982)- He appeared in the NBC police drama as a businessman trying to still a hot dog from an undercover detective
Hollywood Shuffle (1987)- He appeared in the comedy film as 'Mr. Jones,' the owner of a hot-dog stand.
Amen (1988)- He featured as 'The Bailiff' in the sitcom that was known for having the highest number of black casts at the time.
Boomerang(1992)- He played the role of 'Mr. Jackson,' an ill-mannered father
Fatal Instinct (1993)- He appeared on the film as a detective
Friday(1995)- He played the role of 'Willie Jones,' dad to 'Craig' played by Ice Cube. He was paid $5000 for the role
Vampire in Brooklyn(1995)- He played the role of 'Silas Green'
Next Friday(2000)- He featured on the sequel to Friday, still as 'Willie Jones.' He received $400,000 for this role.
The Ladies Man (2000)- He appeared as 'Scrap Iron'.
Dr. Dolittle 2 (2001)- He was the voice behind Zoo Bear #2.
Friday After Next (2002)- He appeared on the second sequel of Friday. He took away "over a million" for the film.
The Incredible Hulk (1977)- He played the role of 'Tom' in the episode titled 'Final Round'
The Wayans Bros. (1995-1999)- He starred as 'John Pops Williams' in the series.
The Boondocks (2005-2014)- He starred in all the episodes as the voice of 'Granddad', Robert Freeman. He was also the voice of a blind man in the same show.
The First Family (2012-2015)- He had a recurring role on the show as 'Grandpa Alvin'
Black Jesus (2014-2019)- He starred as 'Lloyd' in the series.
Black-ish(2016)- He appeared as 'James Brown' in two episodes of the comedy
BoJack Horseman (2019)- He was the voice behind 'Franco Aplenty' in the animated comedy series.
John Witherspoon also appeared in several music videos. Some of them include I Just Wanna Love U by Jay-Z, Sick of Being Lonely by Field Mob, and Aint Nobody by L.L. Cool J. In 2008, he decided to go on a comedy tour that was aired on TV.
John Witherspoon wife and children
John married Angela Robinson in 1988 and together they had two sons, John David (J.D.) and Alexander. Angela is also an actor, and she started her journey with a speaking role in the film, 48 Hrs. She filmed other movies like Jungle Warriors(1984), Kidnapped(1987), and The Moment After (1999). Angela also starred in series like Ugly Betty, Soul Plane, and L.A. Law.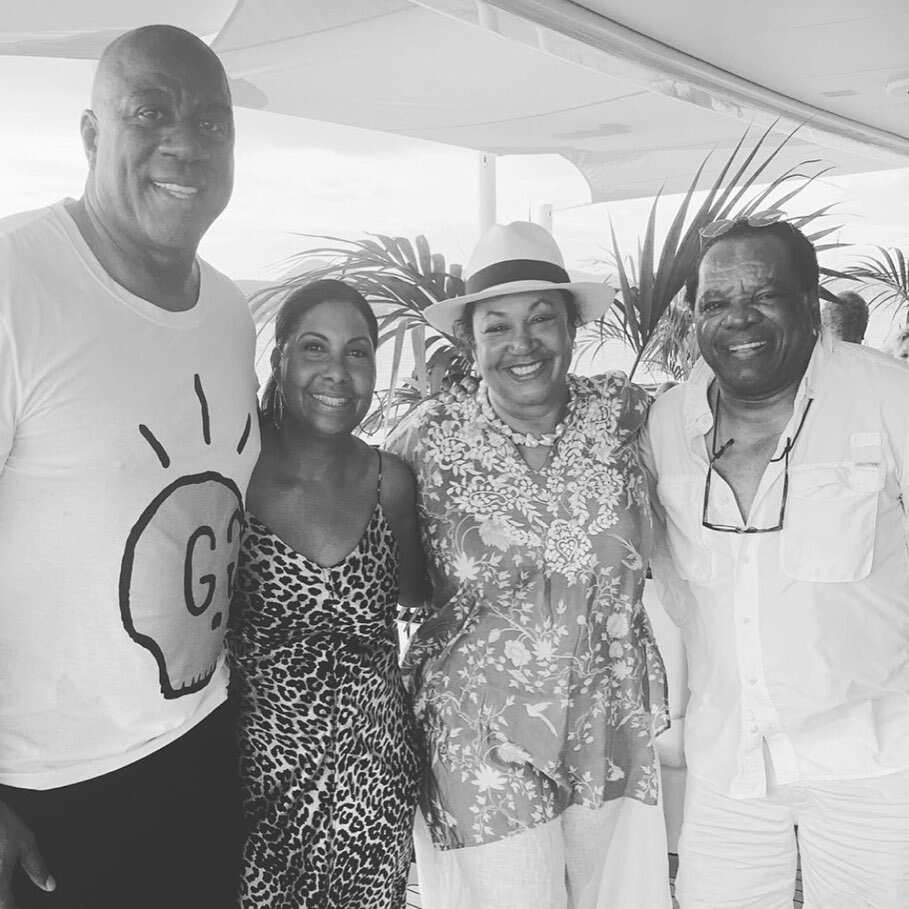 She is also a film producer and director, with Sunset & Neverland, Last Call and Wish Me Luck being some of her best works. She produced The Alpha &Omega (2014), a documentary about the legendary African-American artist, Betye Saar.
John Witherspoon son, J.D., is known for making game videos on YouTube. He also hosts a trivia show called Confetti on Facebook Watch. J.D followed the footsteps of his father closely and has worked on films like The Equalizer 2 and Roman J. Israel, Esq. He also has a significant following on Instagram.
John Witherspoon death
John Witherspoon age at the time of his death was 77. The comedian's death was a sudden one, and the cause is not yet known. He died on October 29, 2019, in his house in Sherman Oaks, California.
John Witherspoon actor and comedian was loved by many and he will be missed. Several celebrities and fans paid tribute to him while sending condolences to his family. Here are some of their messages on Twitter:
John Witherspoon net worth
The actor and comedian featured in several films and TV shows that garnered him a sizeable fortune. At the time of his death, his estimated net worth was $4 million. He was paid $5000 for his role in the first Friday movie, $400,000 for the sequel, Next Friday, and over $1 million for the second sequel.
John Witherspoon will be remembered for making people laugh through his roles in several TV shows and films. Until his death, the comedian had made a name for himself in the entertainment industry.