Larsa Pippen bio: age, net worth, kids, husband, relationship with Future
Larsa Pippen is one of the most talked-about reality television stars. She starred in The Real Housewives of Miami and is also Kim Kardashian's best friend. Her on and off relationship with the father of her children has attracted the attention of people. Is she currently in a relationship with Future, the rapper?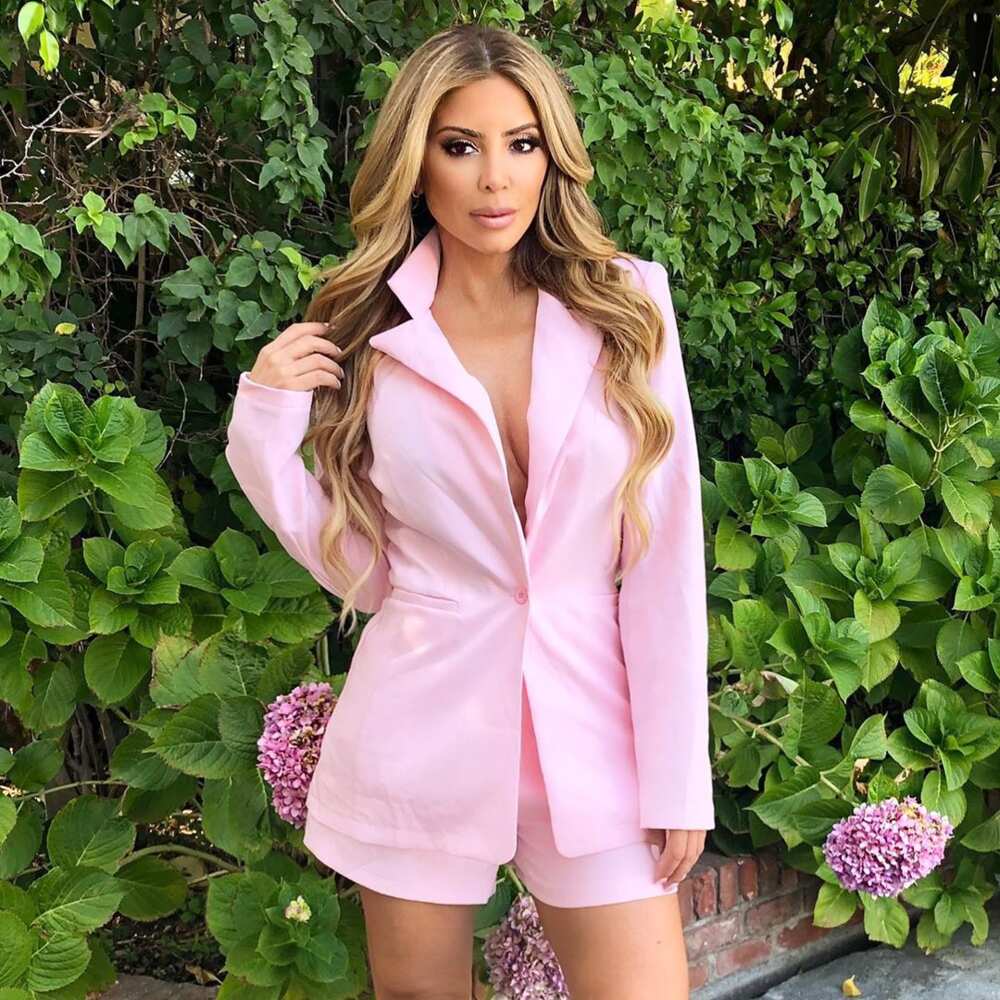 Larsa Pippen, a reality television star, model and entrepreneur, was born in Chicago, Illinois, United States of America, on the 6th of July 1974. She has been in the limelight for several years now and is particularly famous because of her marriage to Scottie, who is a professional basketball player. How old is Scottie Pippen wife? Currently, Larsa Pippen age is 45 years. Cancer is her Zodiac sign, and her nationality is American.
Profile summary
Name: Larsa Younan (commonly known as Larsa Pippen)
Date of birth: 6th of July 1974
Place of birth: Chicago, Illinois, United States of America
Age: 45 years
Zodiac sign: Cancer
Nationality: American
Ancestry: Syrian-Lebanese
Height: 5 feet 2 inches (1.57 metres/ 157 centimetres)
Weight: 55 kilogrammes (121 lbs)
Bra size: 32E
Shoe size: 8.5 (US)
Dress size: 8 (US)
Eye colour: Dark brown
Hair colour: Dark brown
Spouse: Scottie Pippen (1997 to date- divorce case ongoing)
Children: Scottie Jr., Preston, Justin and Sophia
Alma mater: University of Illinois, Piven Theatre Workshop
Profession: Reality television star, model and entrepreneur
Net worth: $14 million
Family background
The television star was born in a family with Syrian-Lebanese descent. Her parents named her Larsa Younan at birth. She grew up in Chicago, Illinois. Her father is Syrian while her mother is Lebanese. She is yet to disclose the names of her parents. Details of her siblings, if any, are also scarce.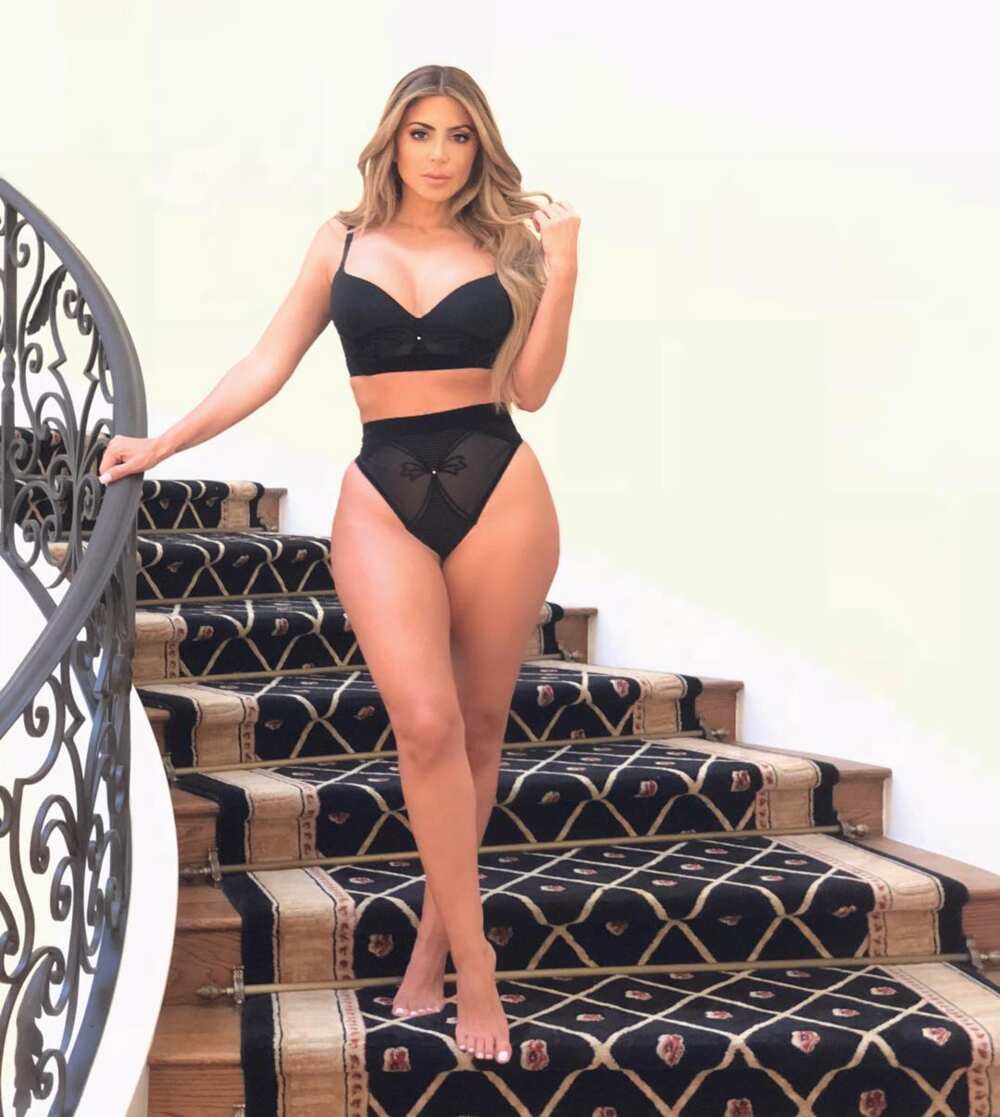 Education
The model went to American schools. She went to the University of Illinois where she pursued a degree course in Political Science. She also studied acting at Piven Theatre Workshop, where she also featured in different theatrical performances.
Height and measurements
The reality television star has a very attractive body. She is a fitness enthusiast who often works out to maintain her fantastic body. She stands at a height of 5 feet 2 inches (1.57 metres/ 157 centimetres). She weighs about 55 kilogrammes (121 lbs). Her hair and eyes are dark brown. Her body measurements are 37-27-37 inches. She wears bra size 32E, size 8 (US) dresses, and size 8.5 (US) shoes.
Television shows
The reality television star rose to fame in 2011 when she appeared in a Bravo reality television show. She first featured in The Real Housewives of Miami in February 2011. She was in the show for three seasons before exiting in November 2013. Later, she starred in Kourtney and Kim Take Miami. She has also appeared in the show, Big Pippen and in Keeping Up with the Kardashians. She is Kim Kardashian-West's best friend.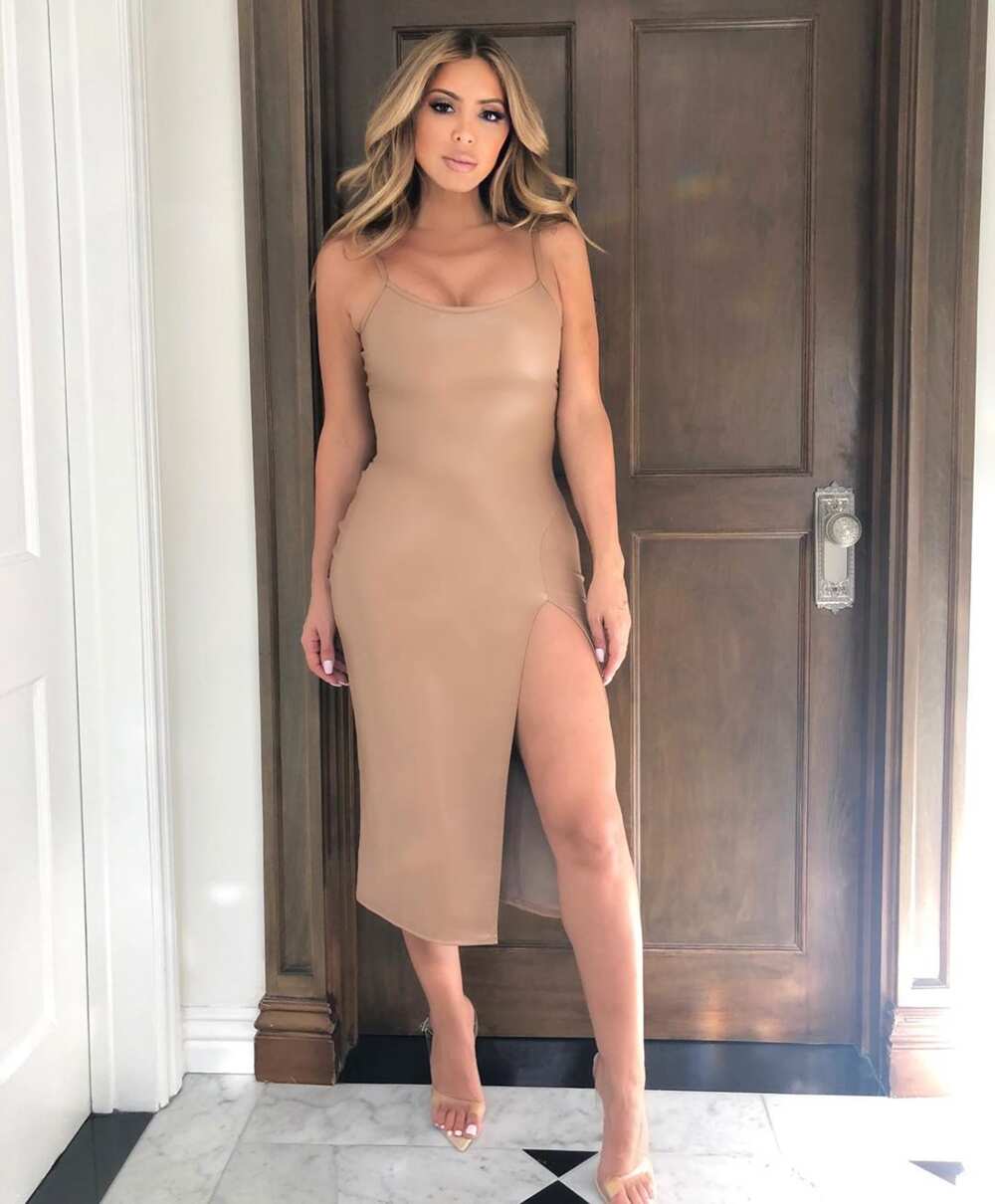 Business ventures
Larsa is a successful businesswoman. She is passionate about fashion and fitness. She has a self-named website where she posts about health and fitness. The mother of four shares her special fitness tips with other mothers. She also owns a clothing line. Her merchandise is available on her website.
Philanthropy
The model is the head of Pippen Foundation. The organisation holds fundraisers for different children's charities. She is also a committee member of An Evening with Chicago Bulls, which assists deprived kids.
Larsa Pippen net worth
Larsa is an affluent woman. She gets her money from modeling, featuring in television shows, and her business ventures. Her estimated net worth is $14 million.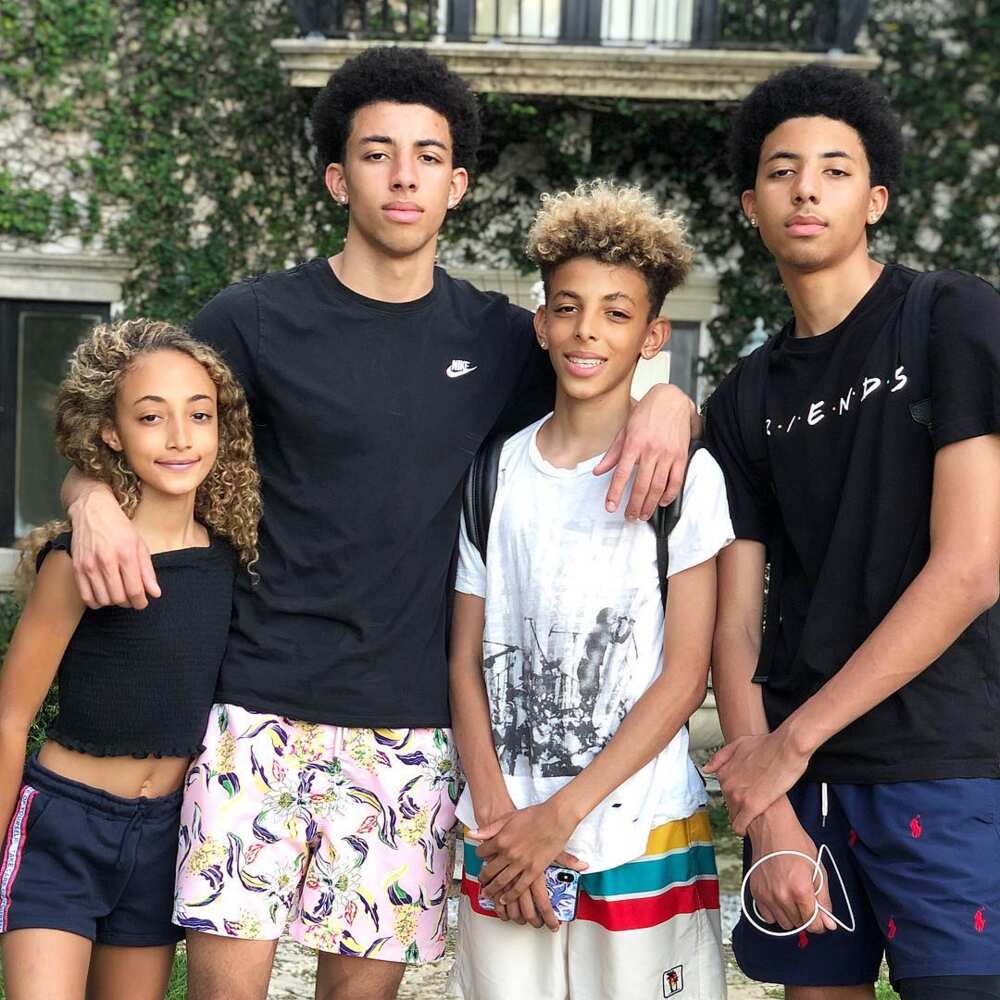 Larsa Pippen kids
There are four Larsa and Scottie Pippen children; three boys and one girl. Their first son, Scottie Pippen, Jr., was born in 2002. The couple's second son, Preston, was born in 2004, while the third, Justin, was born in 2007. Their only daughter, Sophia, was born in 2009.
Larsa Pippen marriage
Larsa became Scottie Pippen wife on the 20th of July 1997. Scottie is a former professional basketball player. Larsa Pippen young marriage thrived over the years. The couple appeared to be in a happy marriage until October 2016 when Scottie filed for divorce. At the time, the couple had been married for 19 years.
Days before Scottie filed for divorce, Larsa's voice recordings had surfaced in different media platforms. She was heard making calls to the police, accusing Scottie of verbal abuse. In early October 2016, the police had been called to the couple's Fort Lauderdale home for domestic disturbances. The couple reconciled in February 2017 and Scottie withdrew the divorce case.
All was seemingly well again until the 2nd of November 2018 when Larsa filed for divorce from Scottie. She filed the case at the County Superior Court in Los Angeles. The couple's efforts to salvage the marriage had failed.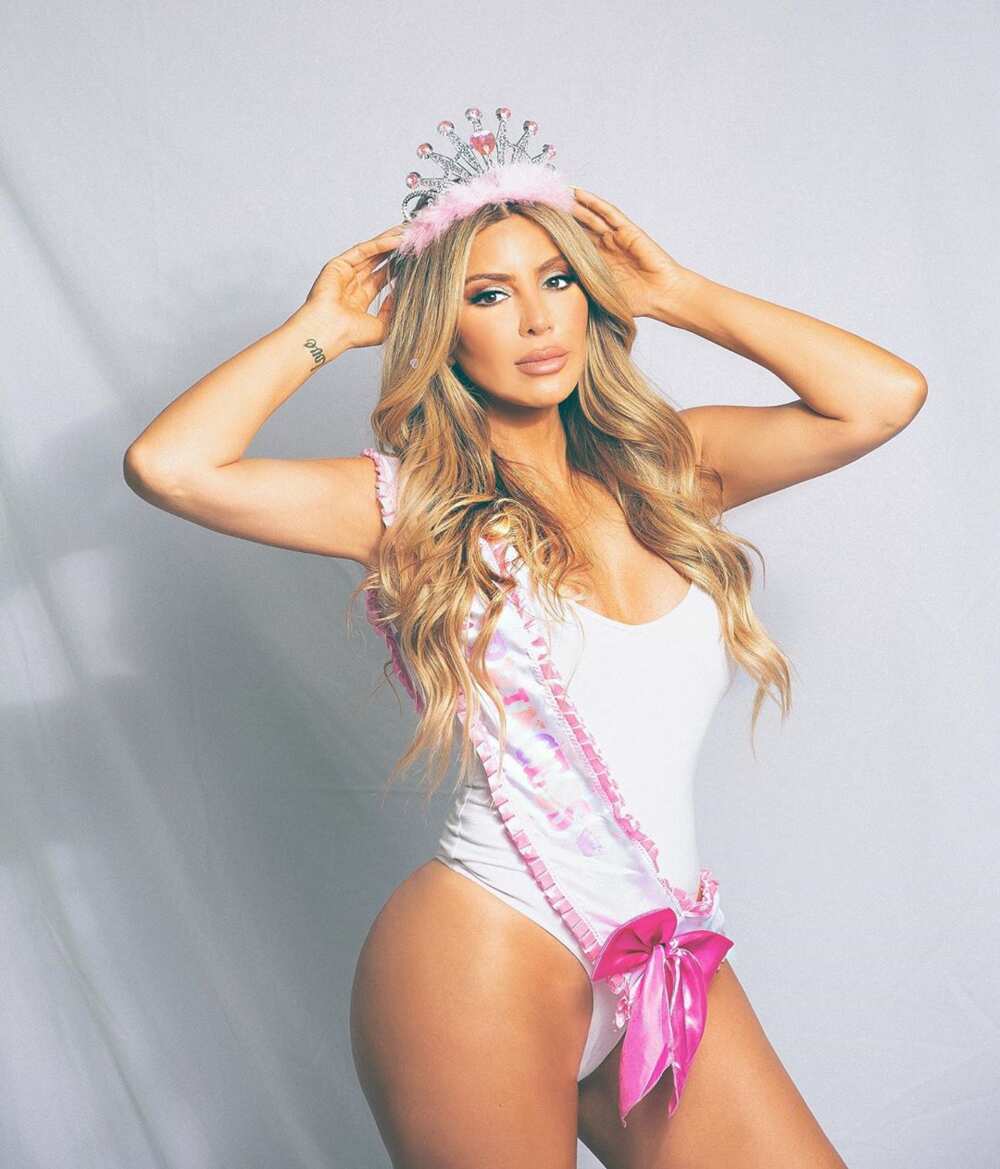 The divorce proceedings are still ongoing. In her court papers, Larsa is seeking spousal support to take care of their four children. She also wants the judicial system to determine how the family's property will be divided between Scottie and herself. What are Scottie Pippen wife future plans after the marriage is annulled?
Are Larsa Pippen and Future in a relationship?
In 2016, sources claimed that the Larsa Pippen Future relationship was the reason why Scottie filed for divorce. Are the speculations about the existence of a Future Larsa Pippen relationship correct? Shortly after the speculations about this relationship surfaced online, the rapper released a new music album. In one of the songs, he allegedly rapped about sleeping with Scottie's wife.
After the reality television star announced the news of her separation from her husband, people speculated that she would be focusing on the Larsa Younan Future relationship. She is yet to discuss whether or not she is officially dating the rapper.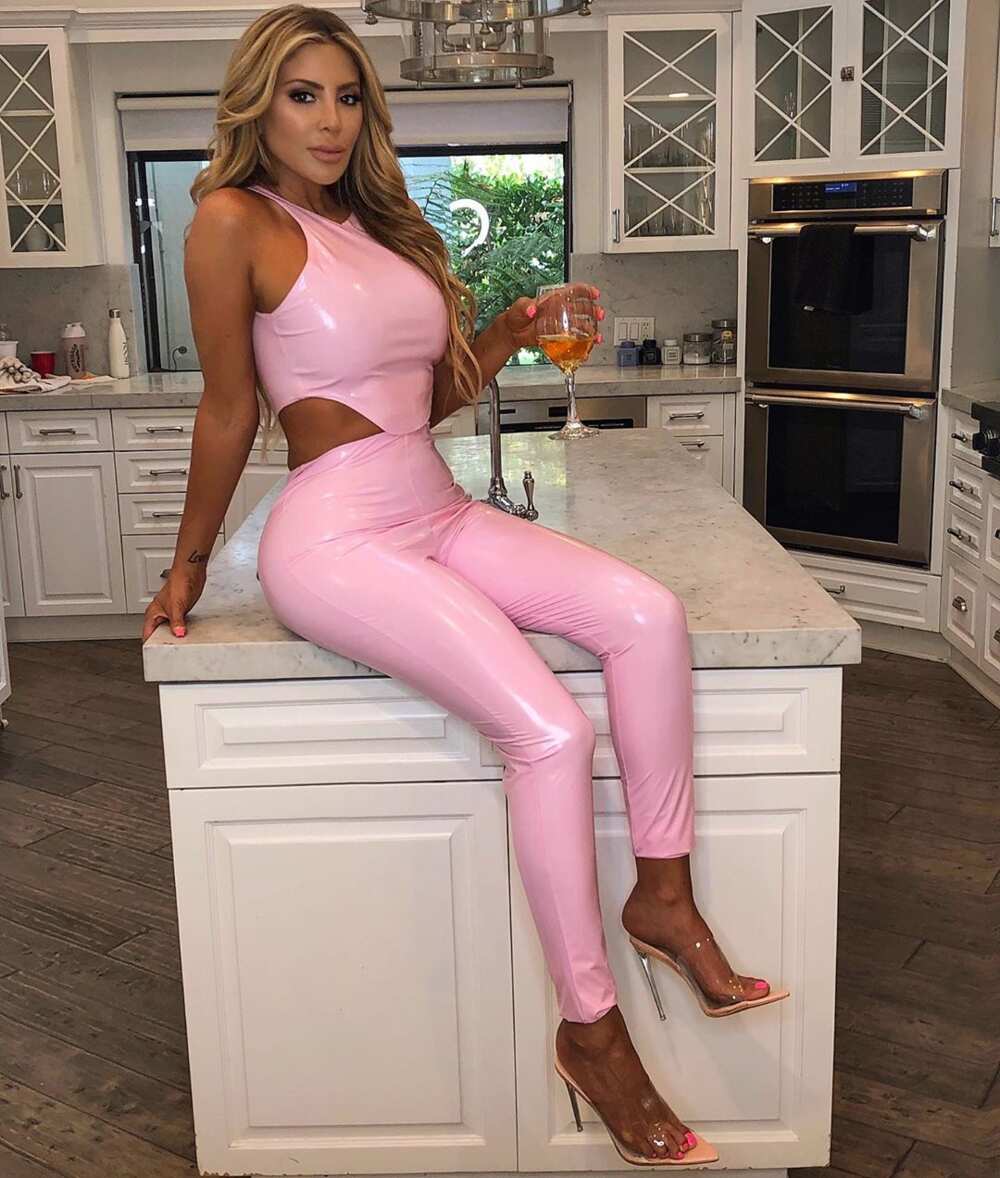 Social media
The model and entrepreneur is very active on social media. She has an Instagram account with 1.8 million followers. She also has a Twitter account with at least 159k followers and a Facebook page with over 41.7k followers.
Larsa Pippen is a famous television star, who is best known for starring in The Real Housewives of Miami and for being Kim Kardashian-West's best friend. She is a professional model, entrepreneur and mother for four. She married professional basketball player, Scottie, in 1997. Allegedly, the Future Scottie Pippen wife romantic affair contributed to the fall of the star's marriage. The process of her divorce from Scottie is underway.
Source: Legit.ng