Legit.ng celebrating the first anniversary since re-branding
A year has passed since online media Naij.com turned into Legit.ng. Today, the editorial team is celebrating this event. We remembered all the good we did to become #1 online media in Nigeria.
Naij.com has been on the market since 2012. Over six years, the biggest social media group reached the first place in the daily news category and became the number one publisher in Nigeria by traffic (Alexa rank).
However, we were bound to change the name of this huge media. There were a couple of reasons for such a risky decision. First, our readers couldn't spell or remember our name and always somehow twisted it. Second, the logo, together with the website design, became outdated.
We felt it's high time for massive rebranding if we wanted to retain loyal readers and attract new visitors.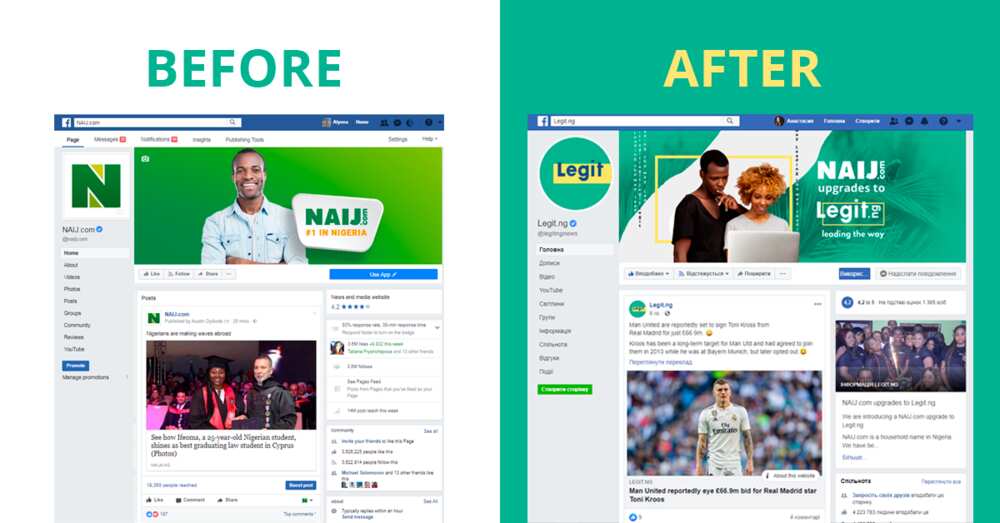 Name
Legit.ng was chosen for a reason. While selecting the new name, we kept in mind our readers and the value we bring them everyday. For the time our team exists, we have been always adhering to the highest standards of journalism.
To write an article or make a post on social media, we double-check all data and leave references to the original source of data if we republish the material. At that, we are not afraid of admitting mistakes and updating information in the already published articles if such somehow happen to be.
Legit.ng encapsulates our professional values and the attitude to our 10 million readers. Plus, it's easy to spell and remember.
Logo
Our new logo is modern, bright, and lively. It resembles our team, which is always on the go in a bid to create fascinating content and share it with you. The yellow horizontal stripe on the background refers to a marker pen, which is usually used to highlight essential information. So do we ― point out the most significant events in the political, social, and cultural lives of Nigeria, check them, and deliver to you.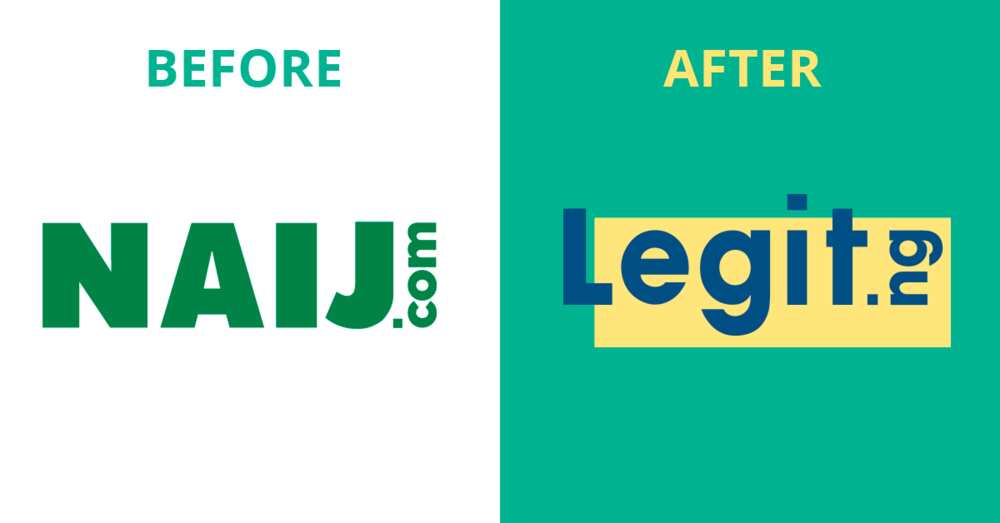 Slogan
Working together on a brand-new motto that would be in tune with our new image and global mood, we came up with the phrase "Leading the way." Therefore, it is our mission to be your guide that leads the way through the news.
Design
The changes we made concerned not only name and logo, but the website overall. Living in the fast-paced world, we understand and admit the importance of quality user experience. Now, you don't have to look for the hottest news or a particular rubric for ages ― they all on the main page. Plus, we did so that you don't have to wait for ages until the webpage uploads ― all materials appear on the screen of your smartphone in a couple of seconds regardless it's an article with a plain text or with video.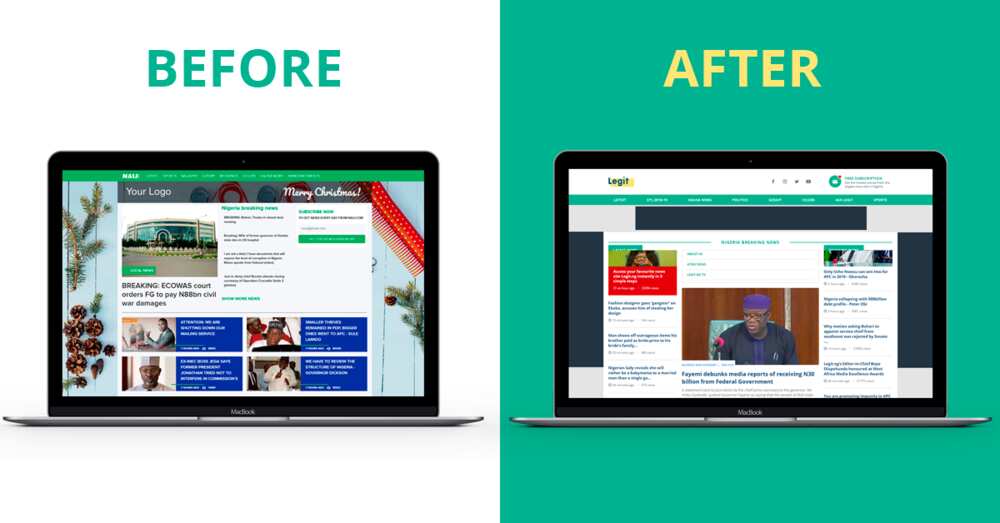 We value our users, that is why we are always improving our content, website, and visual style. Every member of the Legit.ng team incredibly appreciates that you were with us throughout the years and blesses God for that.
Source: Legit.ng