After twelve exciting episodes of the Handmaid's Tale season 3, next week will see the final, 13th episode televised. As the drama series' diehard fans wait with anticipation after the previous mind-boggling episodes, what awaits them could be more amazing than all they have watched.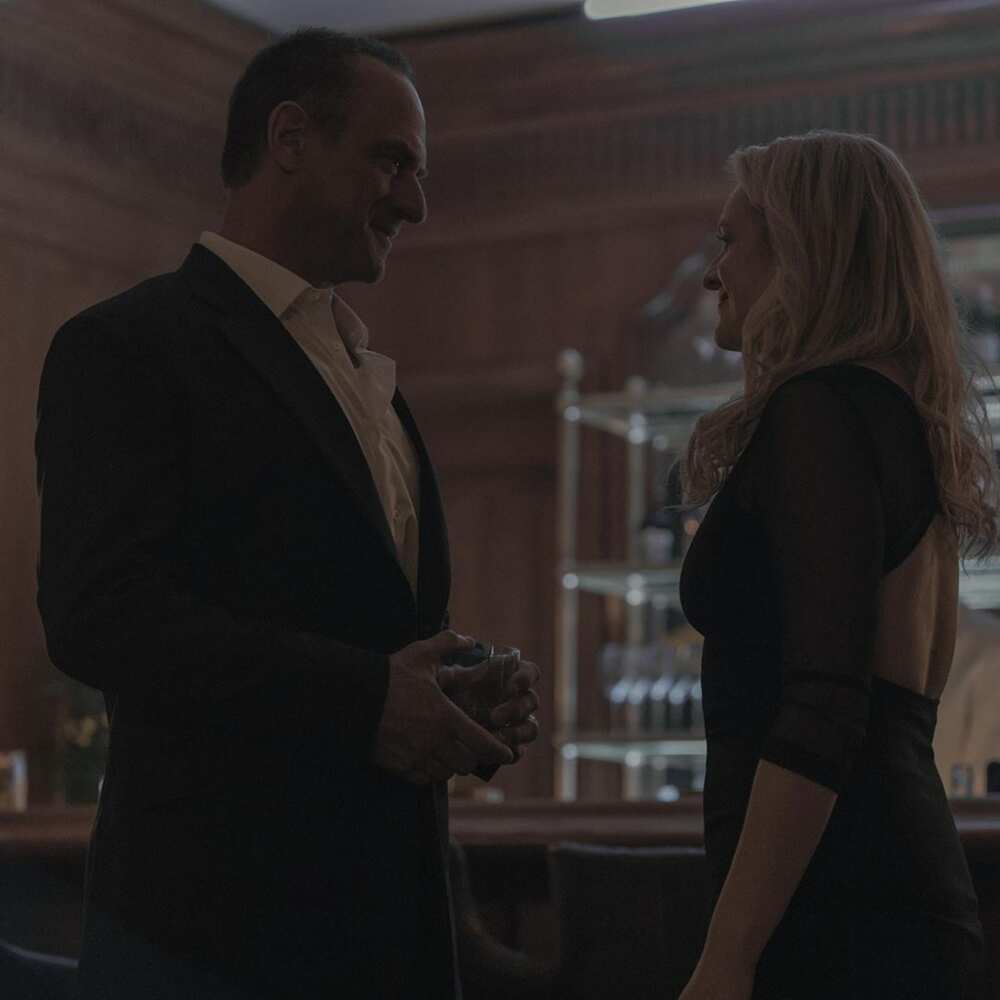 This drama has been airing since 2017 with the first three episodes televised on April 26th, 2017. The other episodes followed every Wednesday. The second season premiered on April 25th, 2019 and the latest, season 3 Handmaid's Tale, following on June 5th, 2019.
The Handmaid's Tale
The Handmaid's Tale is an American television series based on Margaret Atwood's novel which goes by the same name. Bruce Miller created the drama series. The plot of this exciting series revolves around an imaginary place. Gilead where there is a lot of unfair and immoral encounters and thus making life a hell on earth experience. Fertile handmaids are subjected to childbearing slavery because of the diminishing fertility rates. You can watch The Handmaid's Tale on Hulu or on Channel 4 in the UK. You can also streaming sites such as putlockers.cz to watch The Handmaid's Tale online free.
Handmaid's Tale season 3
Season 3 Handmaid's Tale is made up of 13 episodes with 12 of them already aired. The last one will appear on Wednesday, August 14th. Before predicting what might unfold, you may need The Handmaids Tale recap of the season's previous episodes to give you an idea of what has been going on so far.
Handmaid's Tale review
With a cliffhanger of season 2, numerous questions filled the minds of viewers. But less than a year later, season 3 was knocking on their doorstep. Handmaid's Tale recap of season 3 confirms the new experience fans were treated to.
Episode 1 - Night
There were quite spectacular scenes displayed in this episode. June went to visit her daughter Hannah instead of fleeing Gilead. It turns out to be a wrong idea since she is caught doing so and taken back to Waterford's and tortured. Serena, who in the last season made a sacrifice of giving 'her daughter' away, feels pissed off because June gave her to Emily. Nick is equally pissed with June because he hatched the plan to flee her.
Emily makes it to safety with the baby after realizing that she had to carry on with Nichole without June. She hands the baby to Luke and Moira when she arrives in Canada.
Episode 2 – Mary and Martha
The chapter confirms that Aunty Lydia is alive having been stabbed and shoved down the stairs. She visits June at Commander Lawrence's house to check how the 'ceremonies' are going only to realize that he has been skipping them.
Episode 3 – Useful
Commander Lawrence holds a meeting with Gilead's powerful men in his house. June realized that Nick is among the men who call shots for Gilead. Nick later comes to meet June who is pissed off because she feels he is doing nothing to help her. He tells her that he is a commander and that he is being sent to Chicago.
In the next scene, Lawrence takes June to a place women are being caged and tells her to save only five. Despite her initial resistance, she ends up selecting those she knows would strengthen the opposition.
Episode 4 – God Bless the Child
This episode of The Handmaids Tale season 3 brings viewers exciting scenes. First; Emily unites with her wife and son Olivier. Second, Aunty Lydia loses her temper towards Jasmine, beating her hard with her cane until June has to intervene. Later on, Aunty Lydia walks into her room and bursts into tears when she realizes what she has done.
Episode 5 – Unknown caller
Waterford's allows June to call Luke and set up a meeting.  Despite some hesitations, he accepted the meeting to go down at Toronto Airport. Serena had to change to meet Nichole.
Much goes on during the meeting. June tells Luke that the child was not Waterford's but Nick's instead.
Episode 6 – Household
The Waterford's are planning on how to get Nichole back. We can see Swish intervene in the fight for the little girl. Another twist comes in with June discovering who Nick was. She realizes that Nick is a bad guy and not the person she thought she knew. The last scene shows Serena and June quarreling about Nichole.
Episode 7 – Under His Eyes
We can see exciting things unfold here. Emily confesses her sins in an interview to have Nichole stay in Canada. On the other hand, the Waterford's are thinking of a life in DC. Mrs Waterford takes Serena around an abandoned house and tells her that she could have it. June visits her daughter.
READ ALSO: 13 Reasons Why season 3 release date, cast, trailer
Episode 8 – Unfit
Ofmatthew gets rebuked for not wanting her baby and late on as the drama proceeds, she gets killed. We also get to see Aunty Lydia's interesting backstory.
Episode 9 – Heroic
June is held hostage here. Because of her role in the death of Ofmatthew, she is forced to wait there until they can deliver the baby. She is not happy about it, and she is seen asking Aunty Lydia if she can leave. When Serena comes to witness the delivery of Ofmatthew's baby, June tries to kill her with a scalpel but ends up hurting herself.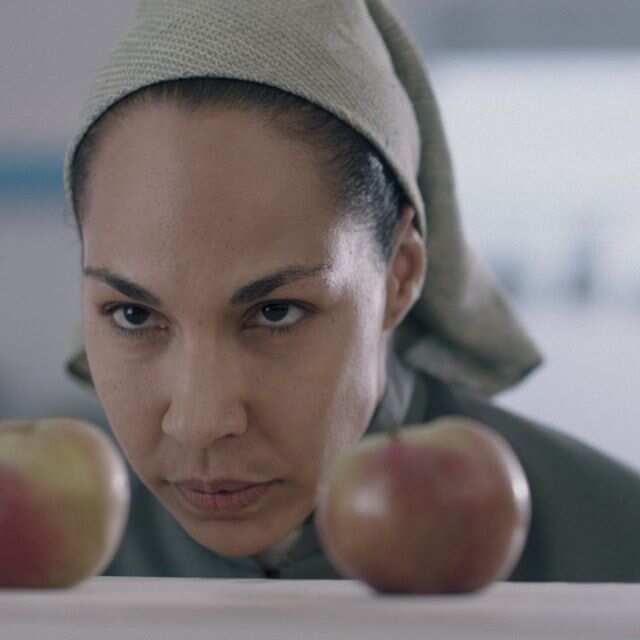 Episode 10 – Witness
June's time at the hospital served as an eye-opener to her. She noticed several children there with files indicating the locations of all taken children. She decides to devise a plan to have them out of Gilead.
Commander Winslow pays the handmaids a visit and Lawrence and June are forced to go through the 'ceremony'.
Episode 11 – Liars
Mrs Lawrence threatens to shoot Commander Lawrence. June intervenes and saves the situation. However, it is now clear to the commander that he needs to get his wife out of Gilead. June tells Commander Lawrence to help in releasing 52 children, but it is unclear whether he helps or not.
Serena, together with Fred, go out on a trip where he is arrested and the last scene shows a confrontation between June and Commander Winslow, one that ends up in the death of the commander.
Episode 12 – Sacrifice
When June walks into Eleanor's room to deliver food, she finds her unconscious in bed. She has overdosed on several pills. To save the plans she had, she decides to stay mute. The final scene revolves around mourning.
Episode 13 – Mayday
From a promo released after episode 12, viewers caught a glimpse of what Episode 13 would bring.
June officially takes over the operation of Mayday and puts her final pieces of the plan into action. Commander Lawrence tries to discourage her by warning that he will reveal her ideas to the search parties, but she proudly tells her she is in charge and not him.
Like in previous parts of the drama, nothing falls in place for June and the resistance. The promo shows June running in the forest as men with guns and torches follow her.
In the last few episodes, June's resilience has developed. She has hardened and become more and more aggressive. She killed Commander Winslow, and because it was suitable for her plans, she allowed a mentally unstable lady to take her own life. How far will she go? Will she kill Commander Lawrence if he tries to obstruct her?
The Handmaid's Tale has been nothing but exciting. As the women liberate themselves and the children as well, we have seen a lot of casualties and sacrifices. We can only anticipate the best ahead.
READ ALSO: 10 best shows on Netflix right now