Most expensive bike in the world 2019
For most people, a regular BMX bike that is cheap and affordable to maintain is enough. Despite their high prices, there is a particular class of people that feel the need to stand out in costly bikes. Quoted in unbelievable skyrocketing prices, some of these bikes have the most advanced technologies embedded in them. The most expensive bike in the world 2019 and other pricey bicycles and motorcycles are really impressive.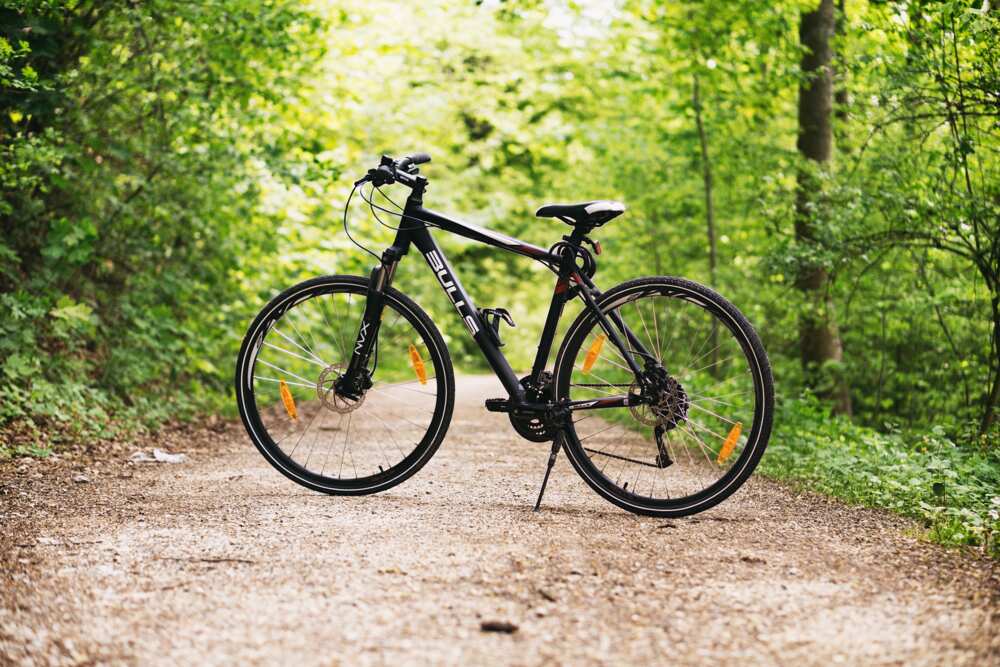 For some people, bikes are a mode of transportation, while to others, a means of relaxing. The most expensive bikes are mostly under the racing category due to their unique designs to fit different tracks.
24 K Gold Extreme Mountain Bike – $1,000,000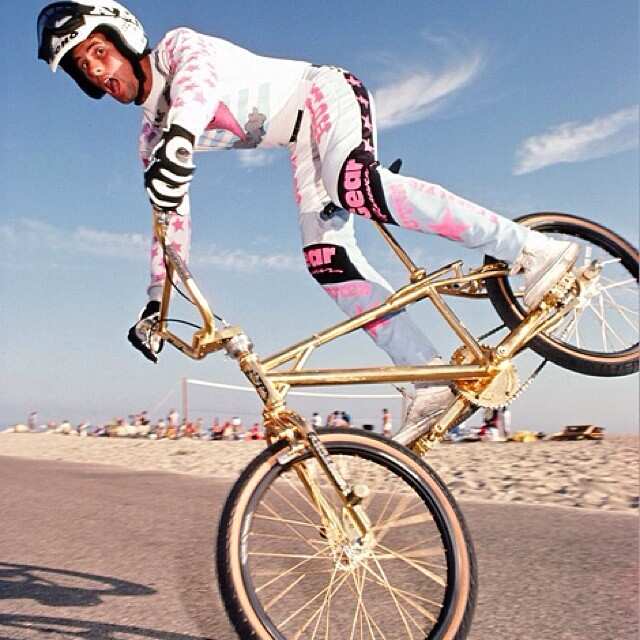 Hugh Power, the founder of House of solid Gold, offers the first most expensive bike in the world. Hugh has been designing and creating outrageous objects of art in the last 30 years. The bike named "Beverly Hills Edition" is handcrafted and overlaid with pure 24K gold. The price tag of this bicycle will impress you. It costs an unbelievable $1 million.
According to the CEO, House of Solid Gold will create only 13 gold extreme bikes for the world market. Each bike will be customized specifically to the buyer's wants and needs.
Most expensive bike in the world 2019
Are you a fan of motorbikes? Then you need to know some of the most expensive brands by various brands.
1. The Neiman Marcus Limited Edition Fighter –$11 million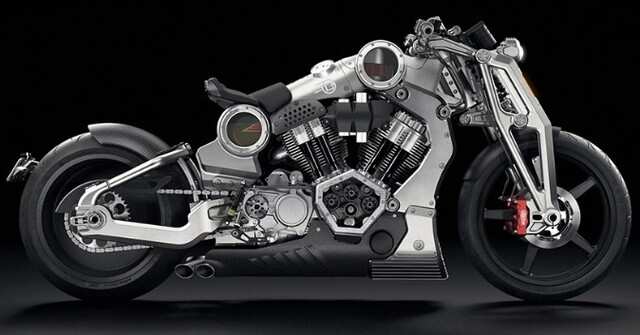 Costing an insane price of 11 million dollars, the most expensive production bike is known as The Neiman Marcus Limited Edition Fighter. The bike is entirely road legal capable of speeds of 190 miles an hour.
2. 1949 E90 AJS Porcupine –$7 Million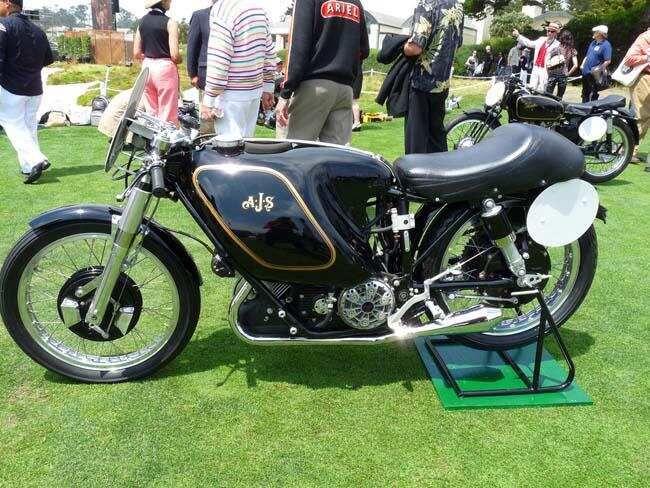 The 1949 E90 AJS Porcupine comes second on the list with power features. This model is mainly used in Britain for racing. It has an AJS cc Porcupine powered by a 550 cc 4-speed engine. In other words, the bike has supercharger capability. It was built by the famous Associated Motor Cycles company.
3. Ecosse ES1 Spirit –$3.6 million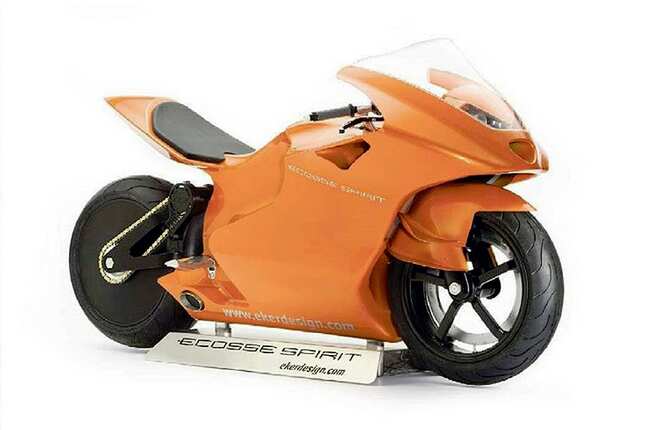 Unlike what most people are used to, the Ecosse ES1 Spirit does not have a chassis structure. Imagine a bike with Swingarm and rear suspension attached to a gearbox! Sounds interesting, right? Well, it weighs approximately 265 pounds. The bike is powered by a classic incline-Four engine system. If you are a racing fanatic, then this is your thing.
Yamaha most expensive bike
Are you a fan of Yamaha products? You will find it interesting to know its most expensive motorbike.
Yamaha BMS Chopper –$114,000
Yamaha most expensive bike is the Yamaha BMS Chopper. It is priced at €102,500. The bike's unique specifications such as a 102 cubic-inch air-cooled and long-stroke OHV 48 twin-engine make it very powerful and fast.
Top 10 fastest bikes in the world
The following bikes form a list of several superbikes that meet the category of the fastest bikes in the world.
10. Ducati 1098 – 271 km/h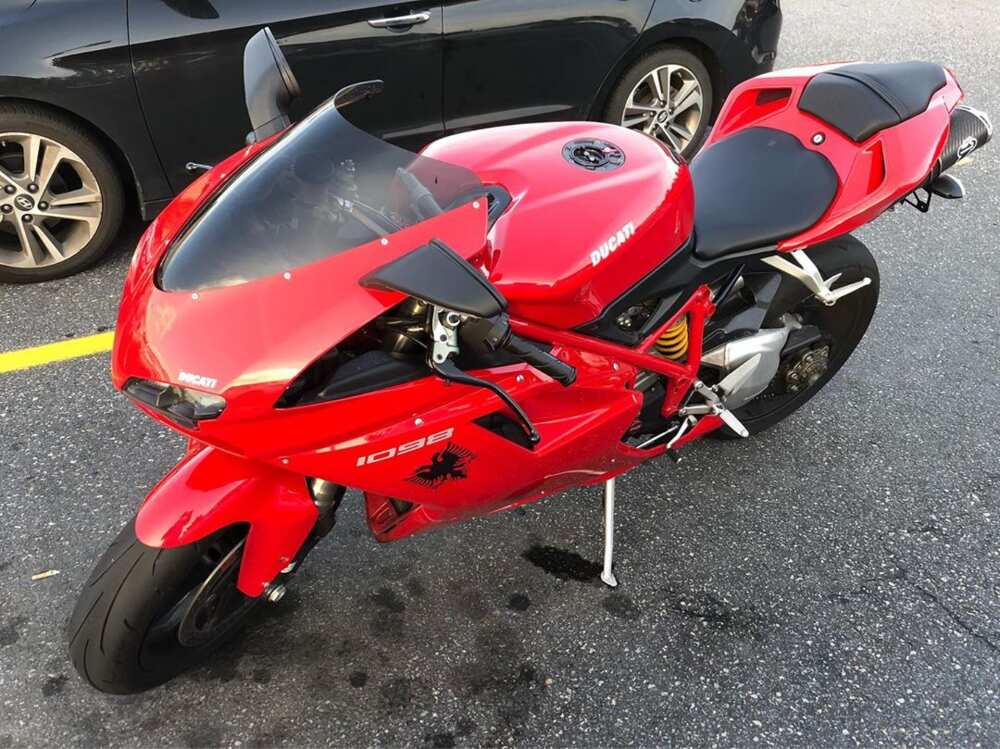 With a 1099 cc engine and 160 horsepower, the Ducati is among the fastest and most selling superbikes in the world. It features many racing components and weight saving technologies, which enables it to attain a maximum speed of 169 miles per hour. It is also the lightest and fastest from the Ducati motorcycles with a superb suspension.
9. BMW K1200S – 278 km/h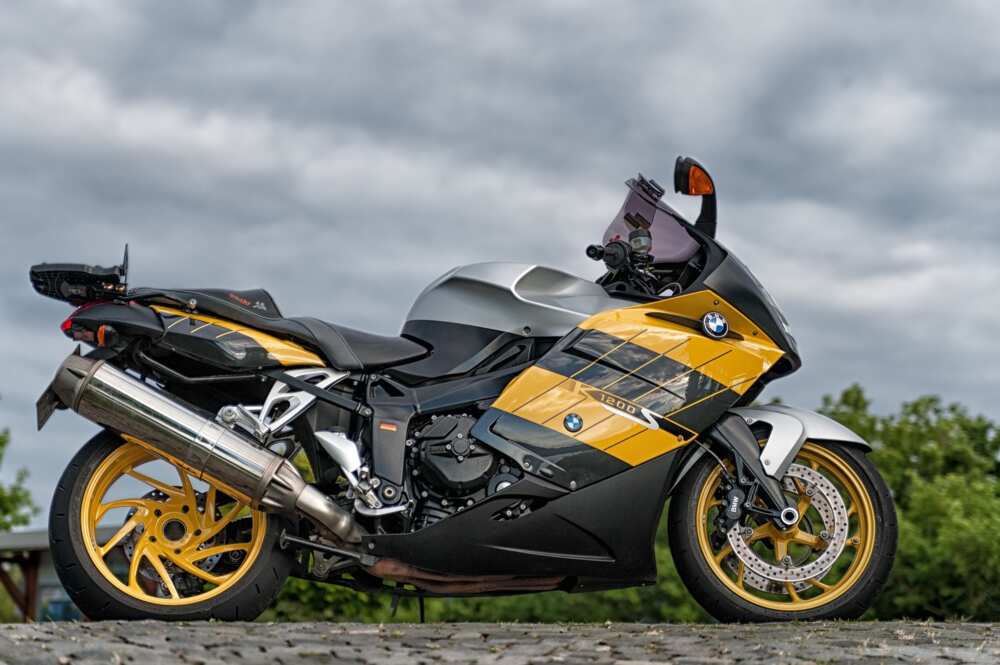 Produced by the German automaker, the BMW K1200S is a hyper-sports touring motorcycle. It has a revolutionary suspension and efficient brakes to ensure emergency braking. The K1200S can attain a top speed of 278 km/h. It has a six-speed manual transmission and produces a horsepower of 164.94 HP.
8. Aprilia RSV 1000R Mile – 278km/h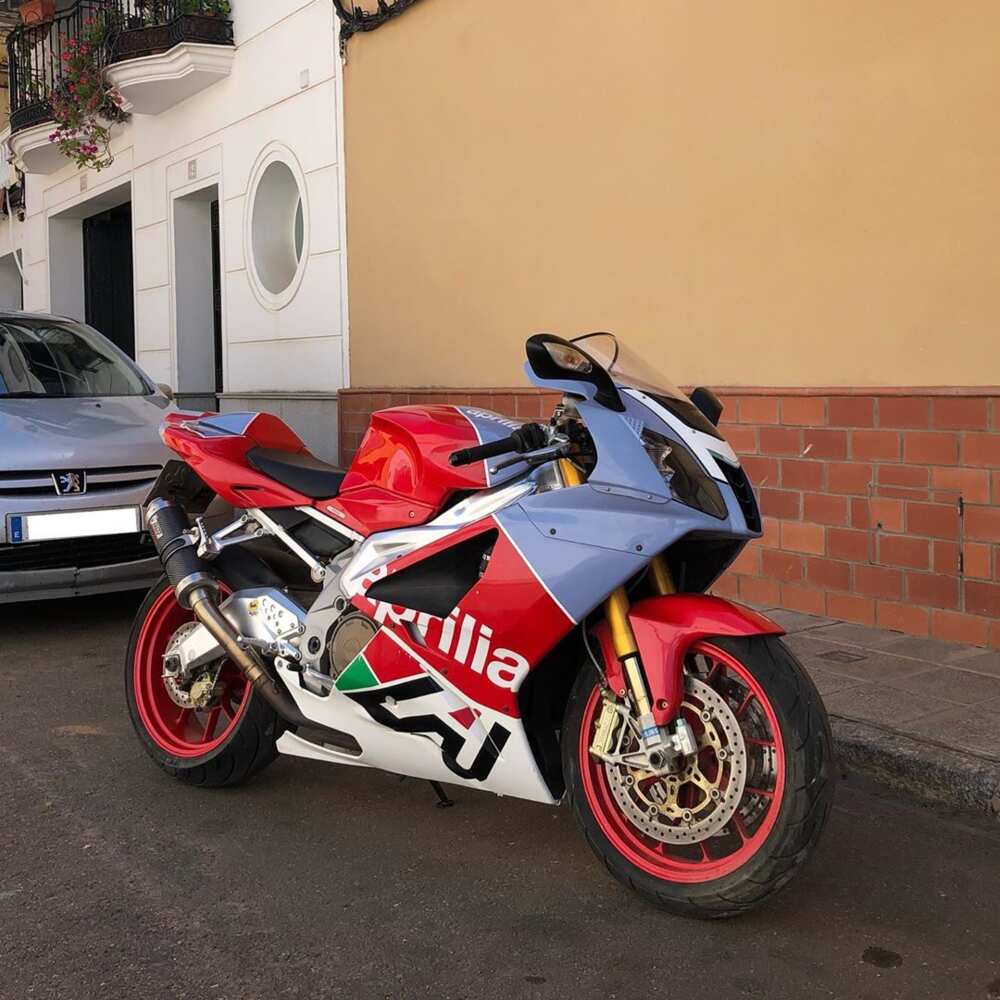 Aprilia RSV 1000R has a 998cc V-Twin engine producing 141.13 horsepower. The RSV can attain a maximum speed of 278 km/hr. It has the following key specifications:
Multi-plate clutch and a 6speed transmission
Liquid-cooled system
7. Kawasaki Ninja ZX 11– 283km/h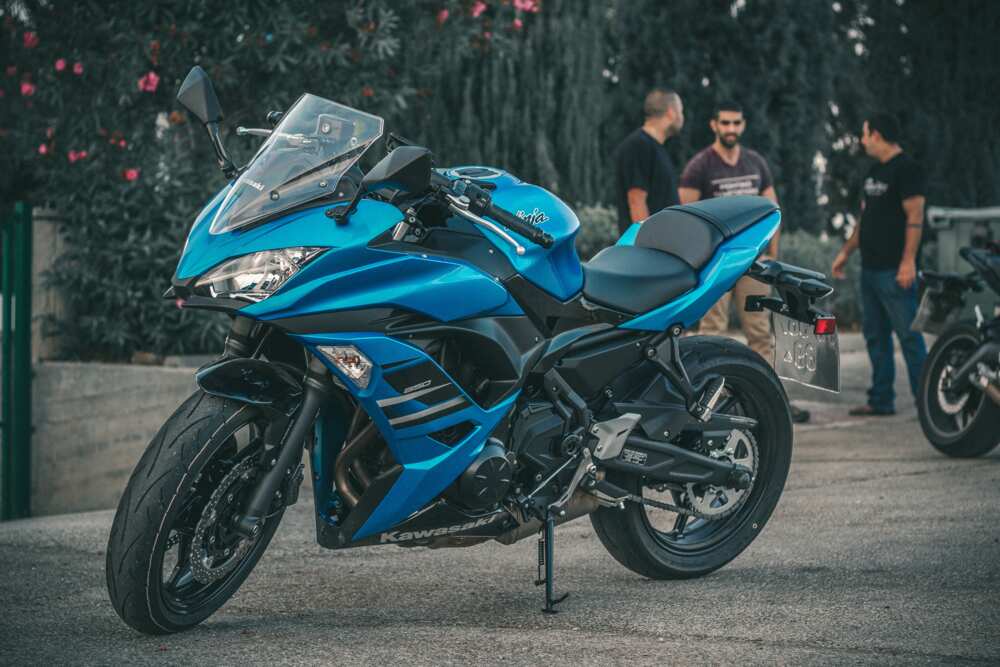 Manufactured by a Japanese based company, Kawasaki Ninja features a 1052 cc, four cylinders, DOHC liquid-cooled engine. It can manage to reach a speed of 283 km/hr. Kawasaki Ninja has a six-speed transmission as most of the other fastest motorcycles.
READ ALSO: Expensive car logos 2019
6. Yamaha YZF R1– 297km/h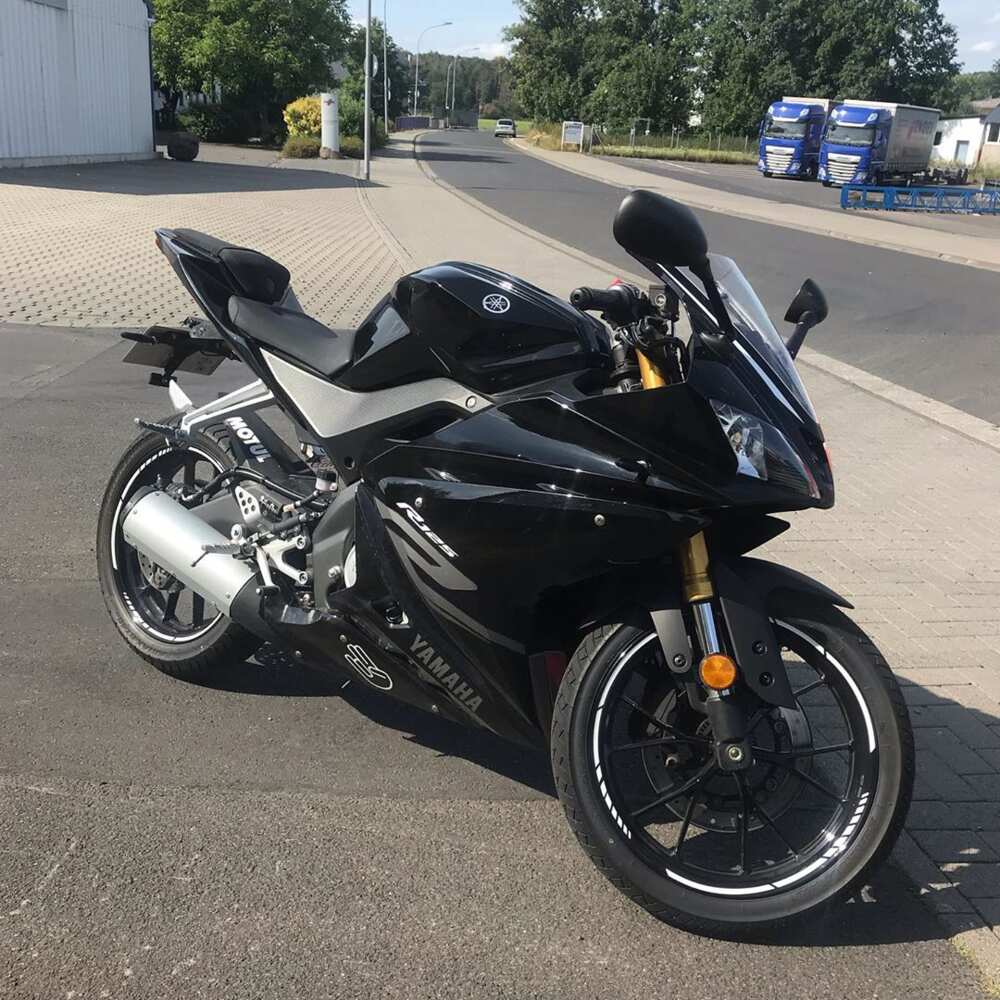 Another impressive bike, YZF R1, comes from the Japanese giant Yamaha. It can comfortably attain a speed of 297 km/hr.
5. MV Augusta F4 – 299km/h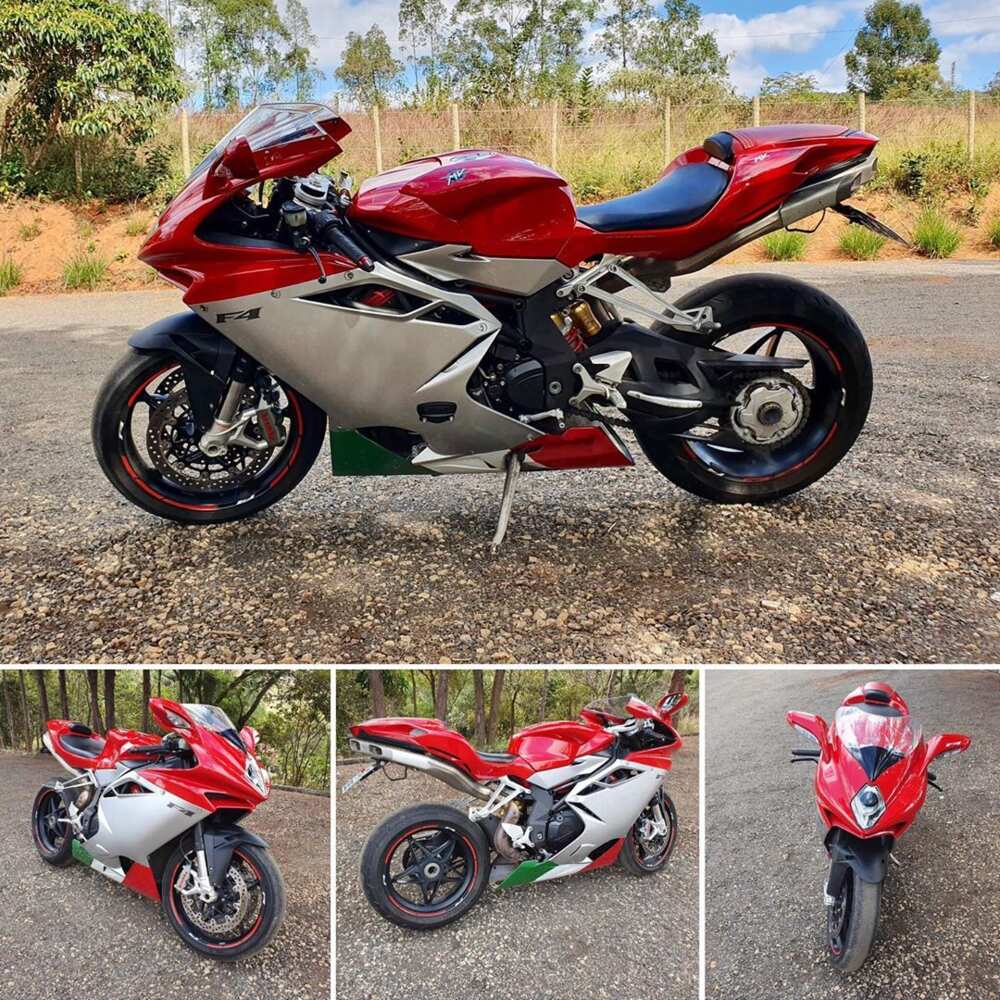 Manufactured by Augusta in Italy, the MV Augusta is powered by a four-cylinder 16 valve DOHC engine. It can attain a top speed of 299km/hr., with a drivetrain pushed by a 6-speed cassette gearbox.
4. Honda CBR 1100 XX Blackbird – 310 km/h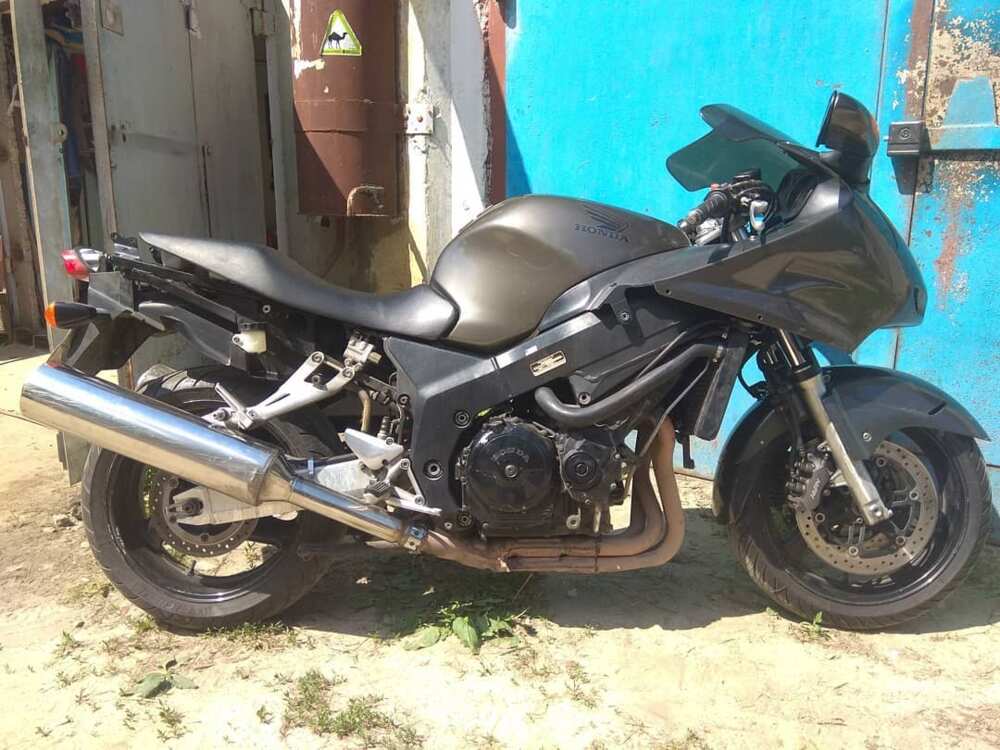 Released by the leading motorcycle manufacturer in Japan, Honda, the CBR 1100 XX Blackbird produces 153 horsepower, powered by an 1137 cc, liquid-cooled four-cylinder engine. It reaches a maximum speed of 310km/hr.
3. MTT Turbine Superbike Y2K – 365 km/h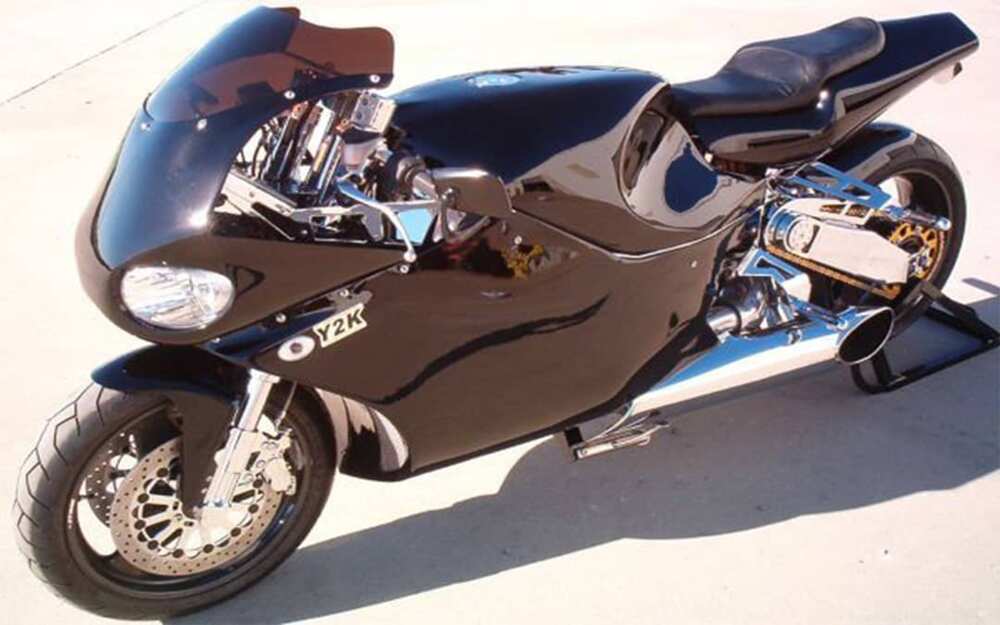 The MTT stands out as the only superbike powered by a jet engine. Capable of reaching a top speed of 365km/hr., the Y2K boast of a unique two-speed automatic transmission.
2. Suzuki Hayabusa – 397 km/h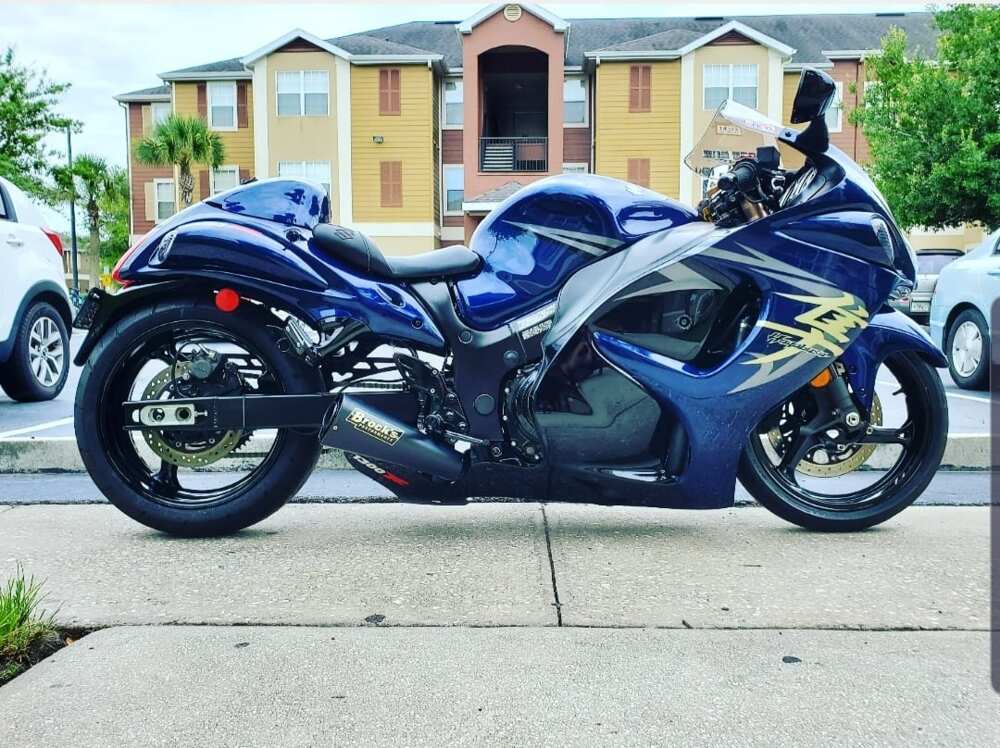 Named after the Japanese peregrine falcon, the Hayabusa is famous for its air cutting dynamics, incredible agility and performance. The Suzuki manufactured superbike can reach a maximum speed of 397km/hr.
1. Dodge Tomahawk – 560 km/h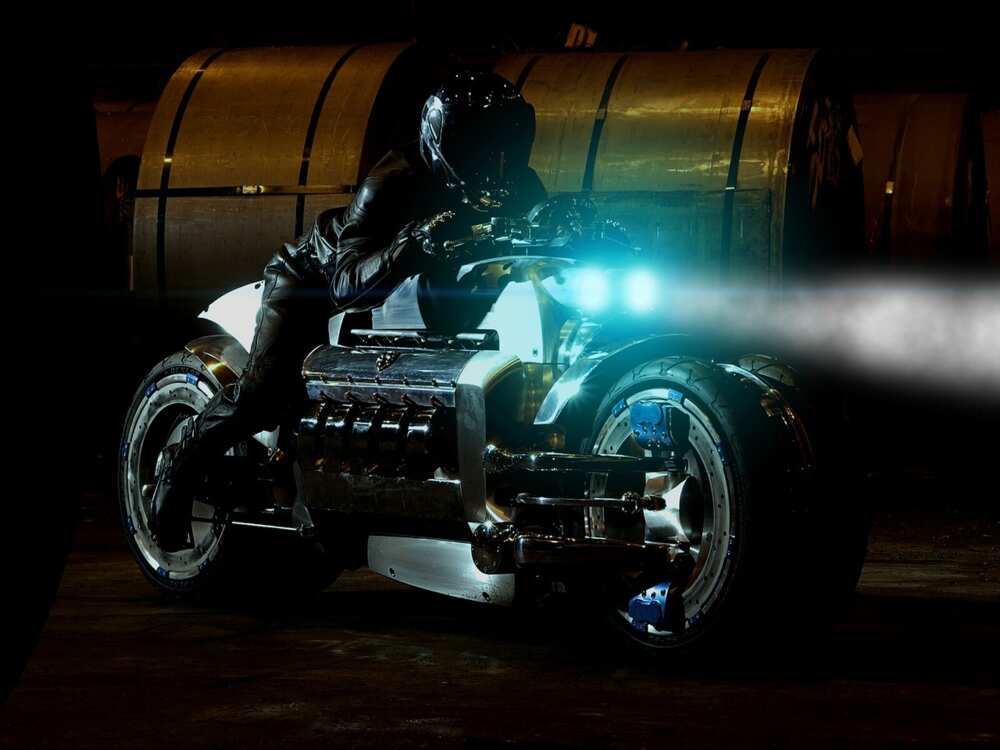 The Dodge Tomahawk is the world's fastest superbike. With a two-speed manual transmission, the 8.3 liters v10 SRT 10 powered rocket can attain a top speed of 560km/hr. The limited piece that produces a 500 horsepower has only nine bikes reportedly being sold.
Top bikes you should know about
We believe you would also like to learn about the bikes mentioned below.
Hildebrand & Wolf Muller
Hildebrand & Wolf Muller is the world's first production motorcycle in the world
Harley Davidson Cosmic Starship – $1-3 million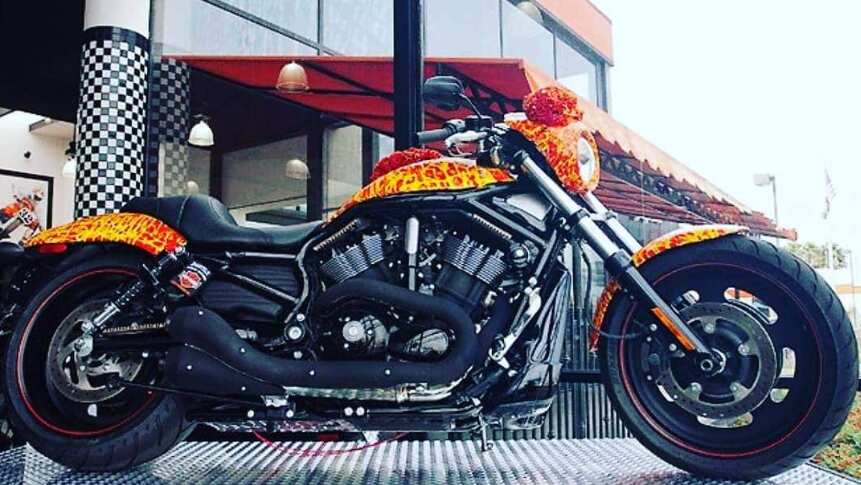 The Harley Davidson Cosmic Starship is the first motorcycle in the world to be hand-painted. It was unveiled at a major event at Bartels, California with a 1 million dollar price. It was first sold in August 2012 for $3 million after a Dupont Registry Publication.
What is the rarest Harley Davidson bike?
The rarest Harley bike ever built was the Harley VR1000. This design was a total deviation from their standard narrow-angle layout. They were the first Harley Davidson bikes constructed to compete in World superbike classified as off-road machines.
How much does Lance Armstrong bike cost?
Ridden by Lance Armstrong during the 2009 Tour de France is the Butterfly Trek Madone. Designed by Damien Hirst, the bike has an attractive and unique design that makes it stand out. It has a price tag of $500,000.
Why are Ducati bikes so expensive?
Ducati uses top quality products like Brembo brakes and Ohlins forks, which are quite expensive. It is also important to note that their quality finishing alos makes them quite xpensive.
Now you know which one is the most expensive bike in the world 2019. The bikes comfortably fit on the list due to their unique details and performance. Individual parts for upgrades also propel these bikes to be costly, considering that most are usually handcrafted.
READ ALSO: Expensive sports cars 2019
Source: Legit.ng