15 most expensive paintings in the world
Whether through private sales or auctions, artworks by renowned painters have always drawn some record-breaking prices in the modern-day. Some of the most common buyers include art collectors, investors, and art museums, and galleries. Are you familiar with the world's most expensive paintings?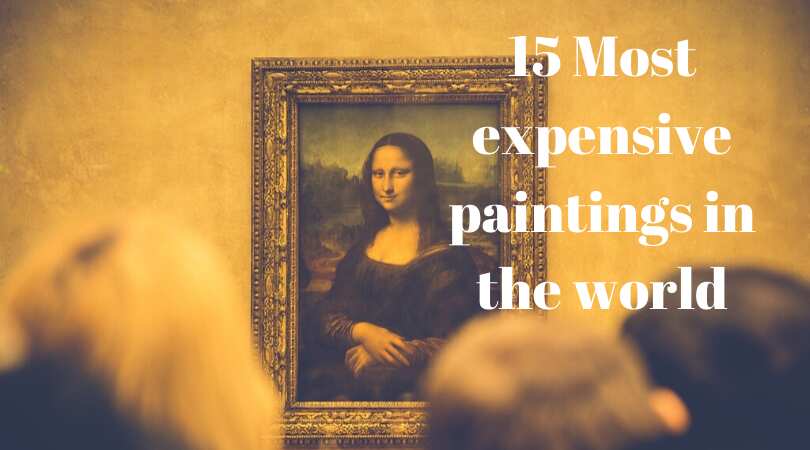 Most of the artwork found in galleries, museums, and other collections are priceless. This comes from the difficulty in setting a price for a piece of art that is only one of a kind. However, day in day out, these rare pieces of art are traded in auctions and private sales. Here are some of the most expensive paintings created by a wide range of artists from all over the world.
15 most expensive paintings ever sold
Here is a look at the most expensive paintings and price.
15. No. 5, 1948 by Jackson Pollock: $140 million
The least pricey of the 15 most expensive pieces of art ever sold is No. 5, 1948 by Jackson Pollock, an American painter known for his artistic contributions to the abstract expressionist movement. The artwork was created on a sheet of fiberboard measuring eight feet by four feet.
Thick amounts of yellow and brown paint were used on the board, forming a nest-like appearance. Irving Newhouse initially owned the painting before it was sold to David Geffen, the co-founder of Dreamworks SKG.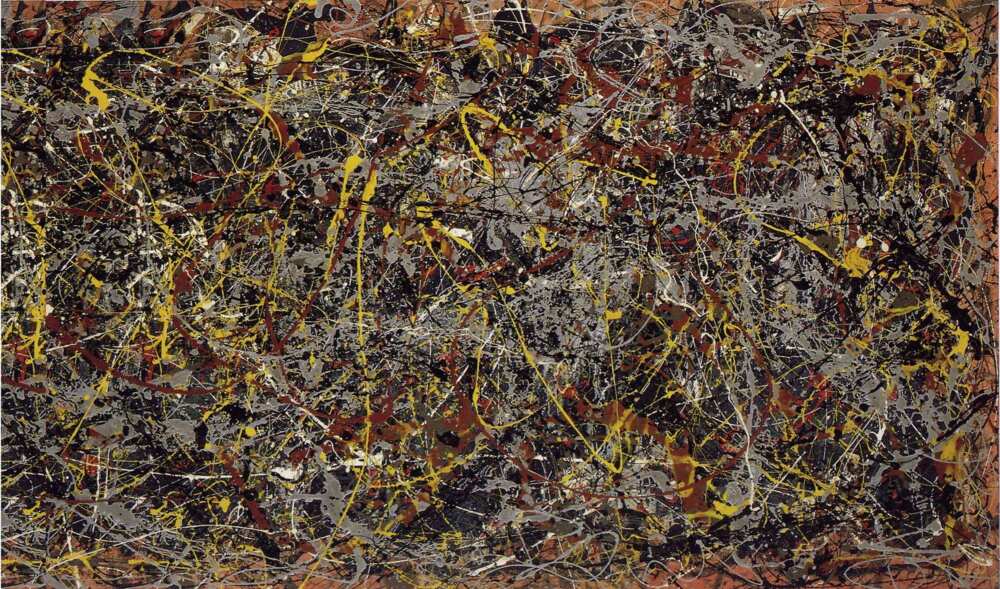 Geffen allegedly sold the painting to David Martinez in 2006 for $140 million. Martinez is a managing partner at Fintech Advisory Ltd.
No. 5, 1948 is a classic depiction of chaos and a primary example of abstract expressionism in art. Pollock created the artwork during his 'drip period'. At this time, he was experimenting with new painting techniques to bring out emotions using lines and colors.
The new technique involved laying a board on the floor and using a combination of smears, splashes, drips, pours, and flings to come up with artwork. Placing the fiberboard on the floor gave an artist the most possibilities in terms of angles and ranges of motion.
Year: 1948
Type: Oil on fiberboard
Dimensions: 2.4 m × 1.2 m (8 ft × 4 ft)
Location: Private collection, New York
14. Three Studies of Lucian Freud by Francis Bacon: $142.4 Million
The painting was purchased by William Acquavella at an auction by Christie's for $142.4 million. He allegedly bought the artwork for an unidentified client overlooking from one of the auctioneer's skyboxes.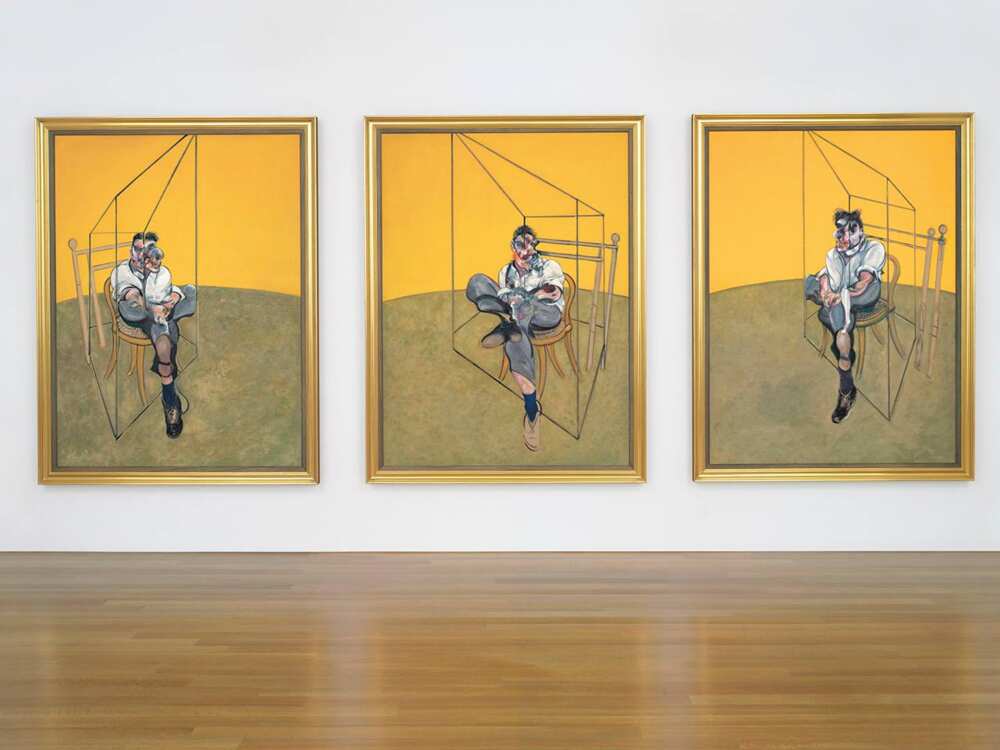 Three Studies of Lucian Freud is a piece of art depicting Freud on a cane-bottomed chair inside a cage with an orange background. Each of the three figures has a bed's headboard in the background and a mottled-brown surface.
Year: 1969
Type: Oil on canvas
Triptych: Three panels, each measuring 77 ⅞ x 58 ⅛ inches. (197.8 x 147.5 cm)
Location: Private Collection, USA
13. Portrait of Adele Bloch-Bauer II by Gustav Klimt: $150 Million
Adele Bloch-Bauer was the wife of Ferdinand Bloch-Bauer, a rich industrialist with a love for art. She was the only model to be painted by Gustav Klimt twice. Her second appearance is in the Portrait of Adele Bloch-Bauer I.
The artwork features Adele's towering figure set against a jewel-toned background. The surrounding abstract patterns suggest a well-decorated house interior.
The portraits hung in the Bauers' home for a long time before Nazis seized them during World War II. They were taken to an Austrian museum, which declined to give them back to the original owners leading to court cases in the USA and Austria.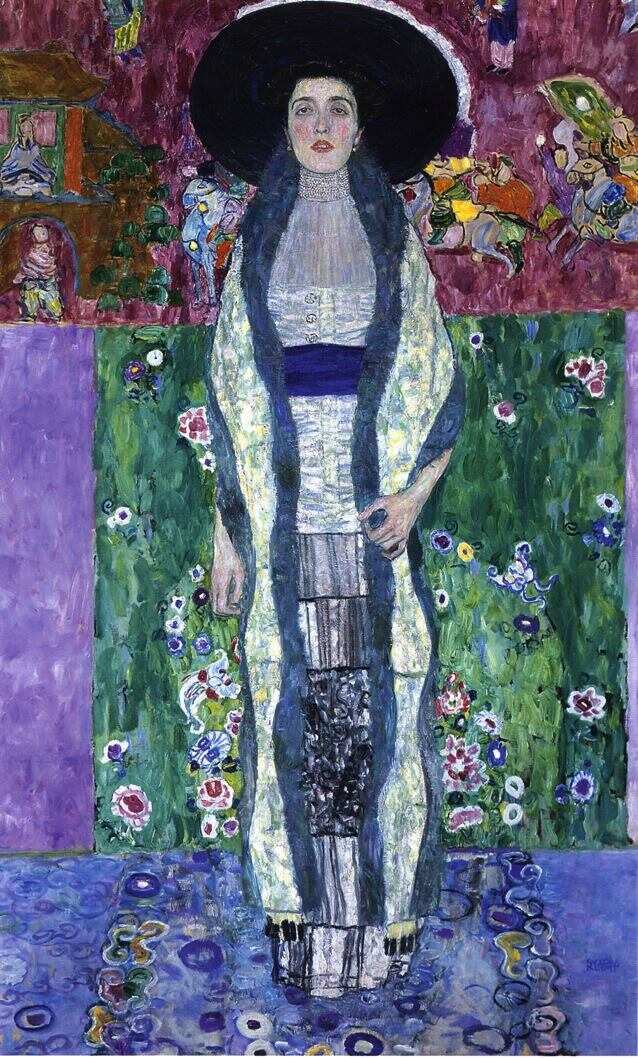 Later, Oprah Winfrey purchased the painting and then sold it to a Chinese collector for $150 million.
Year: 1912
Medium: Oil on canvas
Location: Private collection
Dimensions: 75 in × 47 in (190 cm × 120 cm)
12. Le Rêve by Pablo Picasso: $155 Million
Le Rêve is one of the most famous erotic paintings by Pablo Picasso. It featured Picasso's then 22-year-old mistress, Marie- Thérèse Walter. La Rêve depicts male genitalia as part of Marie's head while her hands form the shape of female genitalia.
Picasso's use of patterns, colors, and simplified forms contribute to the painting's allure. The painting was done in about five hours, trumping Matisse's record on a similarly-sized artwork in 1931.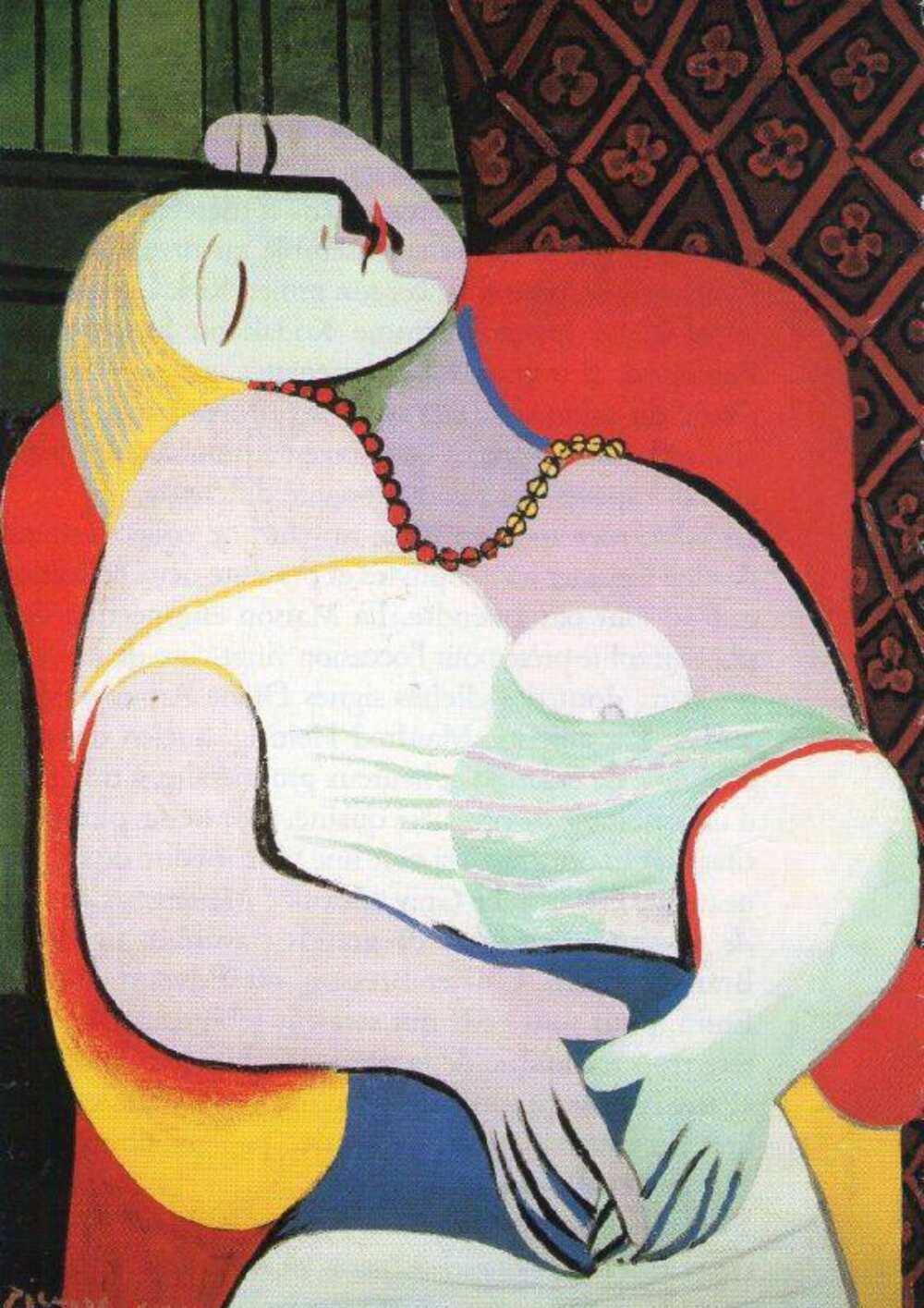 In 2006, Le Rêve was to be sold to Steven Cohen for $139 million. However, its owner at the time, Steve Wynn destroyed it when he accidentally put his elbow through it. After an expensive restoration, Steve eventually purchased it for $155 million in 2013.
Name: Le Rêve (The Dream)
Year: 1932
Type: Oil on canvas
Dimensions: 130 cm by 97 cm
11. Nu Couché (Sur le côté gauche) by Amedeo Modigliani: $157.2 Million
Painted more than 100 years ago, Nu Couché (Sur le côté gauche), is one of the greatest pieces of art by the renowned Amedeo Modigliani. It is one of several paintings that make up Modigliani's reclining nudes series of sensually striking images.
Today, the series is widely regarded as one of the most influential achievements in painting. Besides being one of the finest paintings in the series, Nu Couché (Sur le côté gauche) was also Modigliani's largest piece of art.
The series is comprised of 22 paintings, mostly found in American museums. These include the Metropolitan Museum of Art in New York, The Museum of Modern Art, and the Solomon R. Guggenheim Museum.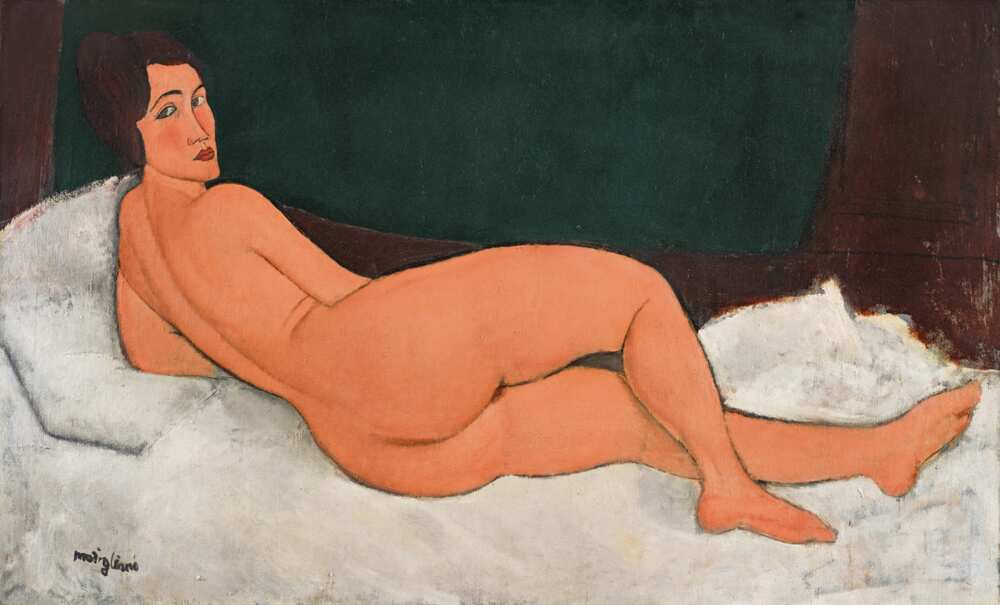 The Courtauld Gallery in London and the Long Museum in Shanghai are some of the locations outside America that have paintings in the reclining nudes series.
In 2018, the artwork was sold for $157.2 million at a New York auction.
Artist: Amedeo Modigliani
Title: Nu couché (Sur le côté gauche)
Year: 1917
Medium: Oil on Canvas
Size: 89.5 x 146.4 cm. (35.2 x 57.6 in.)
10. Masterpiece by Roy Lichtenstein: $165 Million
Masterpiece depicts a man and woman looking at a canvas whose content is not visible to the painting's viewer. A speech bubble from the woman's mouth shows her complimenting the man's painting as a masterpiece that will get all of New York excited.
The artwork makes use of vivid colors with an amazingly accurate color balance. Lichtenstein's work was inspired by classic comics and fiction novels. Before his painting career, he worked as a university instructor.
In 2017, hedge-fund billionaire Steve Cohen purchased the artwork for $165 million.
Artist: Roy Lichtenstein
Year: 1962
Movement: Pop art
Dimensions: 137 cm × 137 cm (54 in × 54 in)
9. Nu Couché by Amedeo Modigliani: $170.4 Million
Nu Couché was sold for $170.4 million at an auction in which wealthy collectors tried to outbid each other for nine minutes. Eventually, Lui Yiqian and his wife purchased the painting for The Long Museum in Shanghai.
Amedeo Modigliani is renowned for the artwork he made in Paris, France, between 1915 and 1919. Most of these works of art have a striking resemblance in their style and use of nudity as the primary theme.
Modigliani's famous series of nude reclining women began in 1916, making use of about 24 professional models. The models' bodies spanned the entire widths of the canvases onto which they were painted while the hands and feet often remained outside the frame.
Year: 1917
Medium: Oil on canvas
Dimensions: 28 1/2 x 45 7/8" (72.4 x 116.5 cm)
8. Pendant Portraits of Maerten Soolmans and Oopjen Coppit by Rembrandt: $180 Million
These were portraits painted by the famous Rembrandt on the wedding between Oopjen Coppit and Marten Soolmans. While each subject was painted individually, the two paintings have always been portrayed together since their inception.
In 2015, the Rijksmuseum in the Netherlands and the Louvre Museum in Museum jointly purchased the artworks from the Rothschild family for €160 million ($180 million).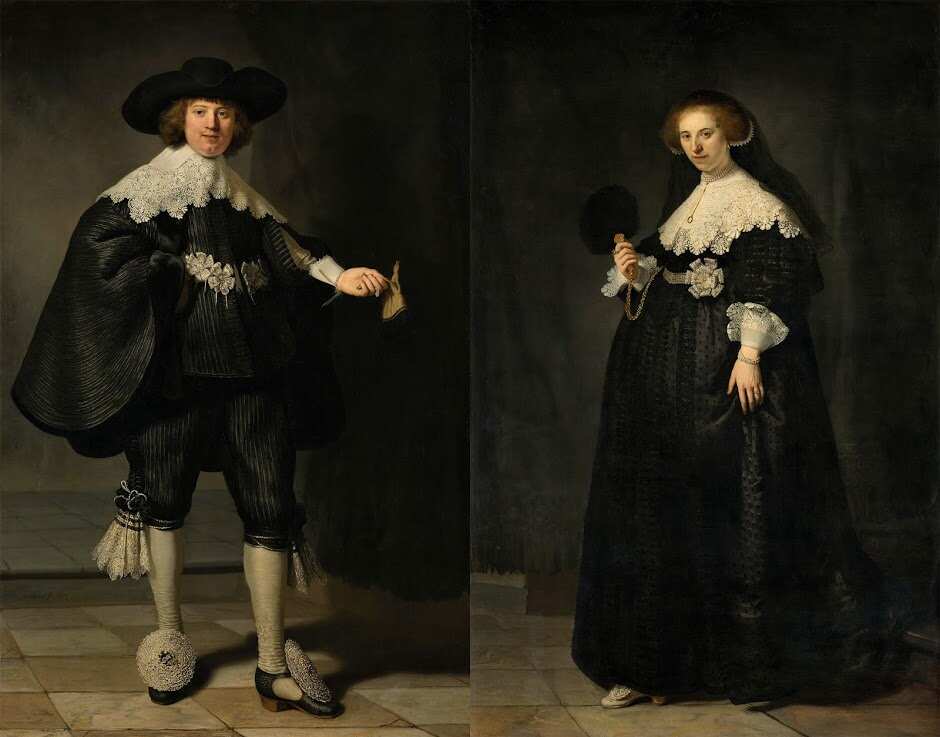 The portraits show the figures in full body length, which is quite rare among artwork created by Rembrandt. The subjects, Maerten, and Oopjen, are dressed as affluent newlyweds.
Medium: Oil on canvas
Auction house: Private sale
Dimensions: 208 cm by 132 cm
Sale date: September 2015
Seller: Éric de Rothschild
Buyer: Rijksmuseum Louvre
7. No. 6 (Violet, Green, and Red) by Mark Rothko: $186 Million
Rothko was a celebrated abstract expressionist renowned for his iconic color field paintings, which made use of blocks of color. The artist devised a way to create luminous artwork by applying thin layers of oil paint.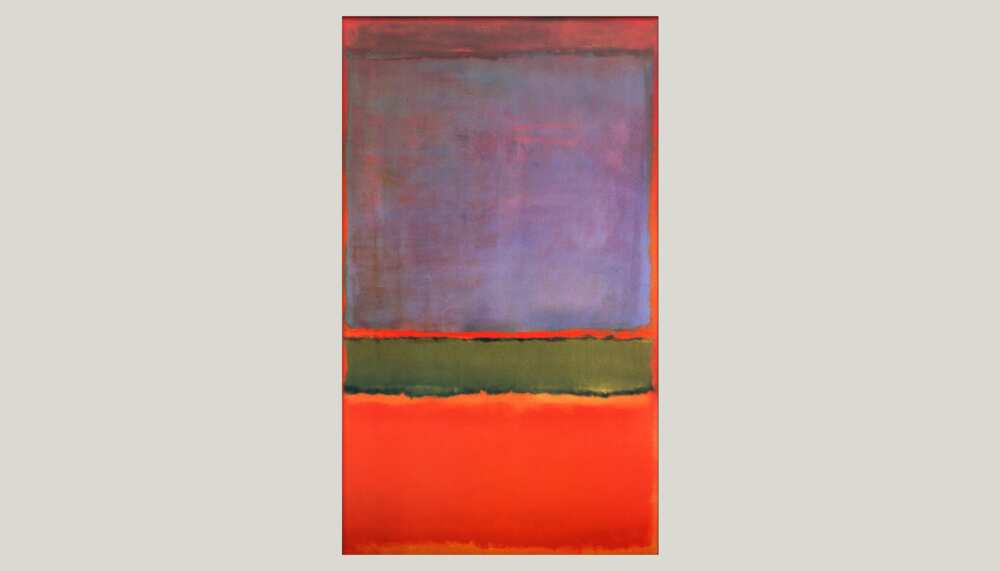 Rothko managed to evoke emotions by the use of careful composition, and soft, rectangular forms of color that seemed to float on canvas. He is widely regarded as one of the most prominent artists of the 20th century.
Year: 1951
Medium: Oil on canvas
Auction house: Private sale via Yves Bouvier
Price: $186 Million
Sale date: August 2014
Seller: Cherise Moueix
Buyer: Dmitry Rybolovlev
No. 6 (Violet, Green, and Red) consists of expanses of multiple colors separated by uneven, hazy lines. The painter's masterful use of colors evoked intense, intimate feelings without having a particular subject matter.
Rothko was a firm believer in bringing out the concepts of spirituality and mortality through art.
6. Les Femmes d' Alger ("Version O") by Pablo Picasso: $197.4 Million
Les Femmes d' Alger ("Version O") depicts a semi-naked woman against a jumble of shapes. It was the last painting in a fifteen-part series created by Picasso to celebrate the women artists he admired.
The artwork was sold at a New York auction for a price of $197.4 million. Les Femmes d' Alger ("Version O") was once owned by American art collectors, Sally and Victor Ganz.
Year: 1955
Medium: Oil on canvas
Dimensions: 114 cm by 146.4 cm
5. Number 17A by Jackson Pollock: $200 Million
Number 17A is a prime example of Pollock's use of abstract techniques in the 1940s. The painting lacks any creative title and instead showcases the unique and radical form of drip painting associated with Pollock.
Initially, Pollock's artwork received considerable criticism and therefore attracted poor prices in the market. In 2016, Number 17A was bought by Kenneth Griffin, a billionaire hedge-fund manager for a price of $200 million.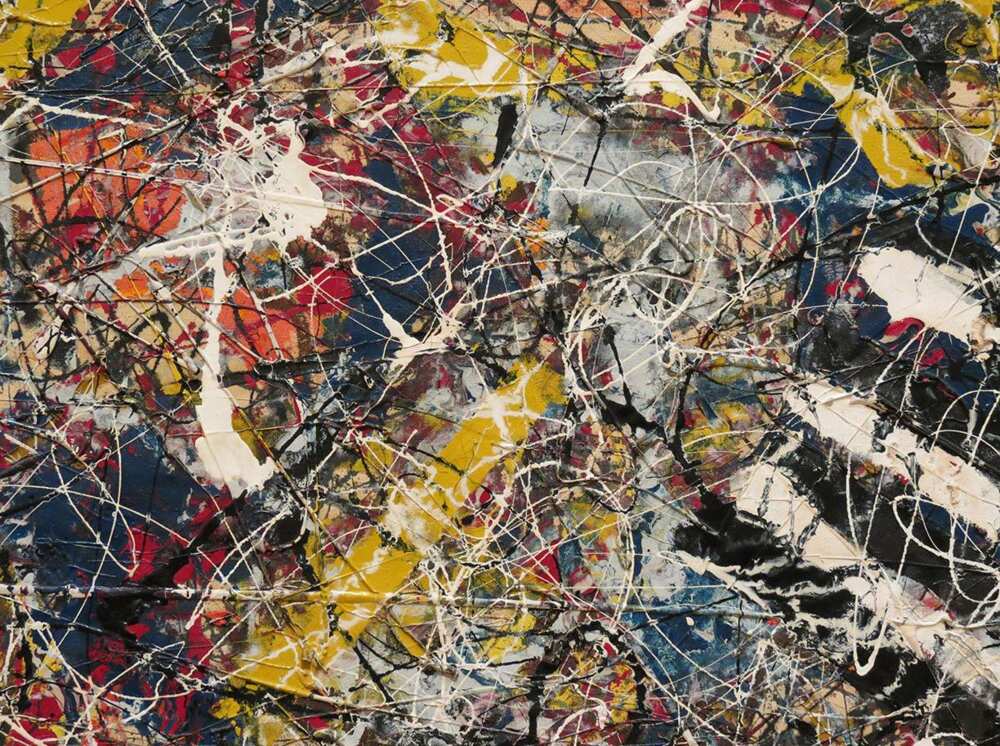 Griffin is a fervent art collector who owns some of the world's most expensive artwork, including False Start by Jasper Johns and Interchanged by Willem de Kooning.
Medium: Aluminum and enamel paint on paper mounted on fiberboard
Year: 1948
Auction house: Private sale
Seller: David Geffen Foundation
Buyer: Kenneth C. Griffin
Dimensions: 56 cm by 72 cm
4. Nafea Faa Ipoipo by Paul Gauguin: $210 Million
The painting's title loosely translates to 'when will you marry.' Paul Gauguin was not particularly popular during his lifetime and only gained fame after his death in 1903. He is renowned for his experimentation with synthetism and the bold use of colors.
Nafea Faa Ipoipo is a colorful combination of greens, reds, blues, and yellows. The main subjects are two Tahitian women, sitting on the ground in a diverse landscape with mountains, water, and trees in the background.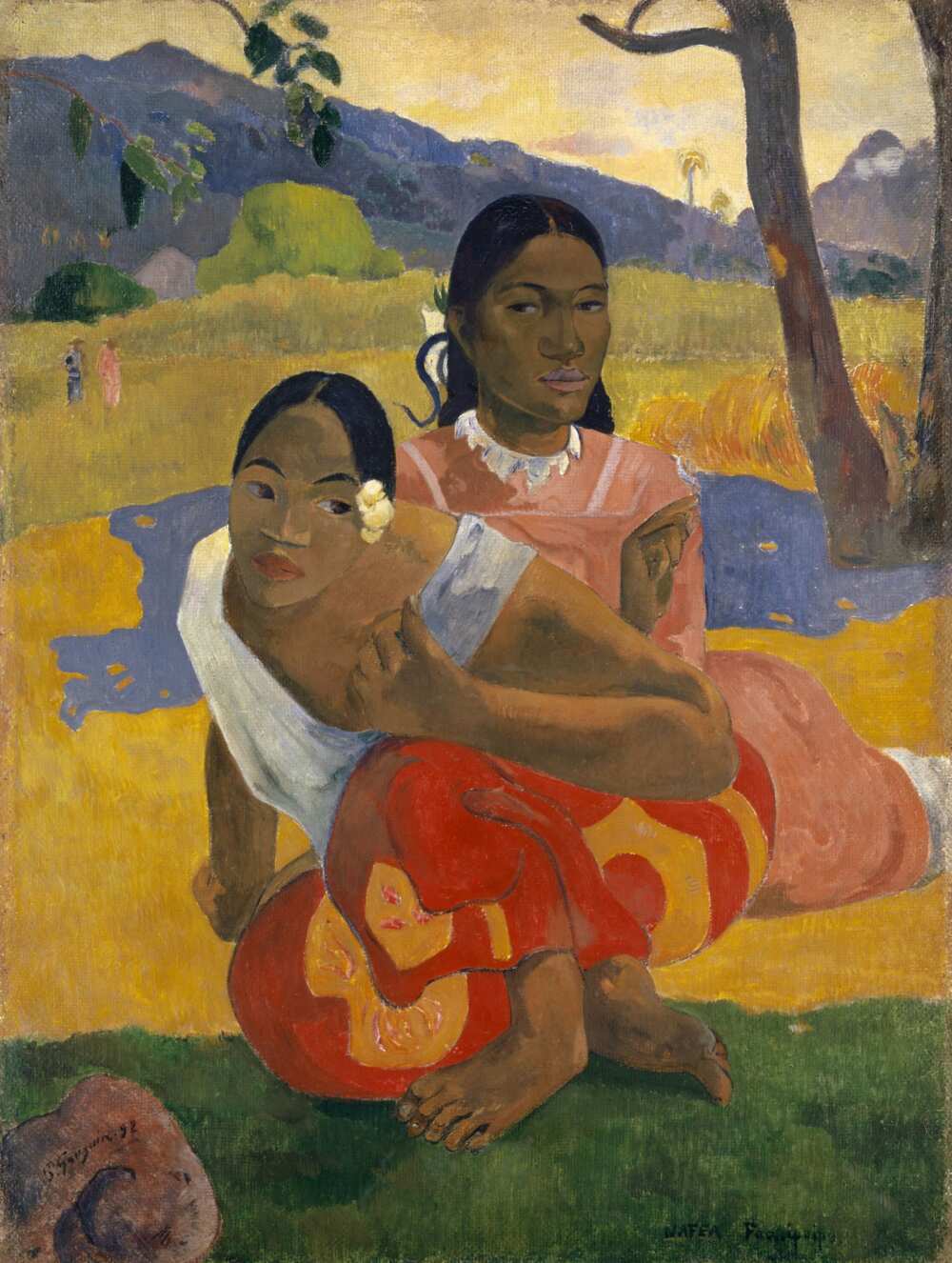 The two women's eyes look in different directions though none seem to be looking at the viewer. One of the women looks at the other with an expression of condescension and disapproval.
In the background, two distant figures stand out, although it is unclear whether they are men or women.
In February 2015, the artwork was sold to Sheikha Al-Mayassa bint Hamad Al-Thanifor for $210 million. It was exhibited at the Fondation Beyeler in Riehen, for a short while until 28 June 2015.
Year: 1892
Medium: Oil on canvas
Dimensions: 101.5 × 77.5 cm
Location: Museo Reina Sofía, Madrid
3. The Card Players by Paul Cézanne: $250 Million
The Card Players is a series of paintings by Paul Cezanne, which is widely regarded as a significant contribution to modern art. The series kept Cezanne busy for several years. There are five paintings in the series, all varying in size and subject.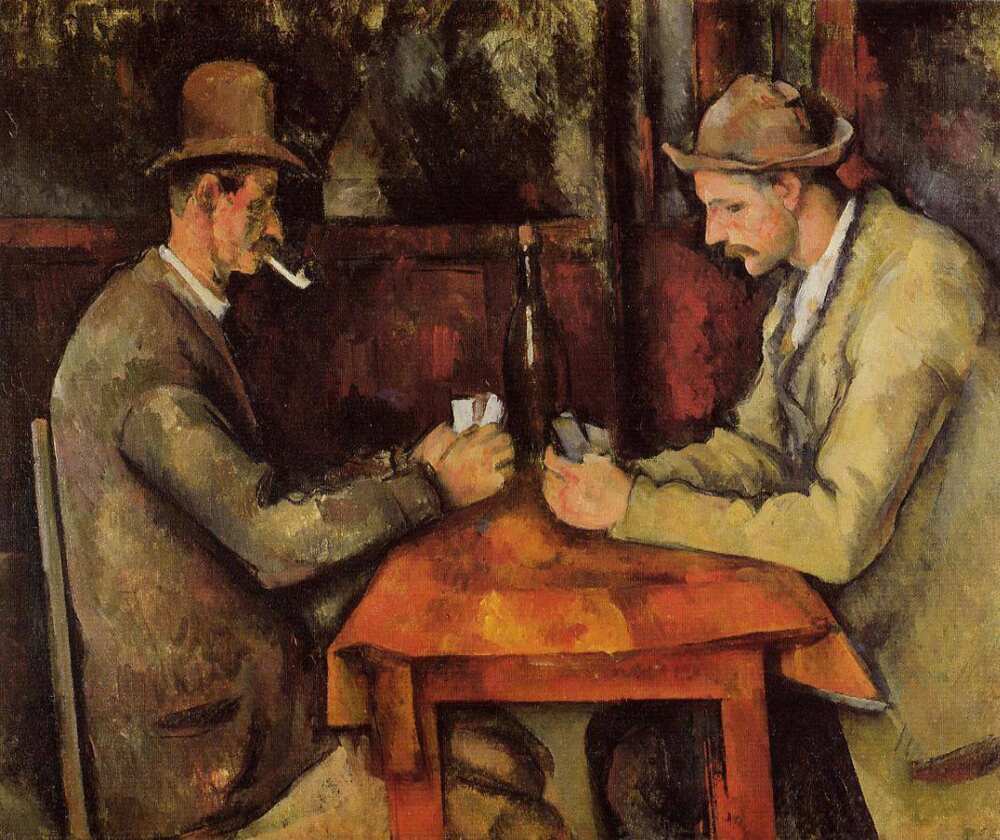 Four French museums each hold one of the five paintings while the last one is held by a private collector. The privately-held artwork was bought by a Qatari family in 2011 for an estimated sum of $250 million.
Medium: Oil painting on canvas
Movement: Impressionism
Location: Musee d'Orsay, Courtauld Gallery, Barnes Foundation, Metropolitan.
2. Interchange by Willem de Kooning: $300 Million
Interchange is an abstract painting without any definitive visuals. The piece of art illustrated Willem's endeavor to express emotions through abstract expressionism.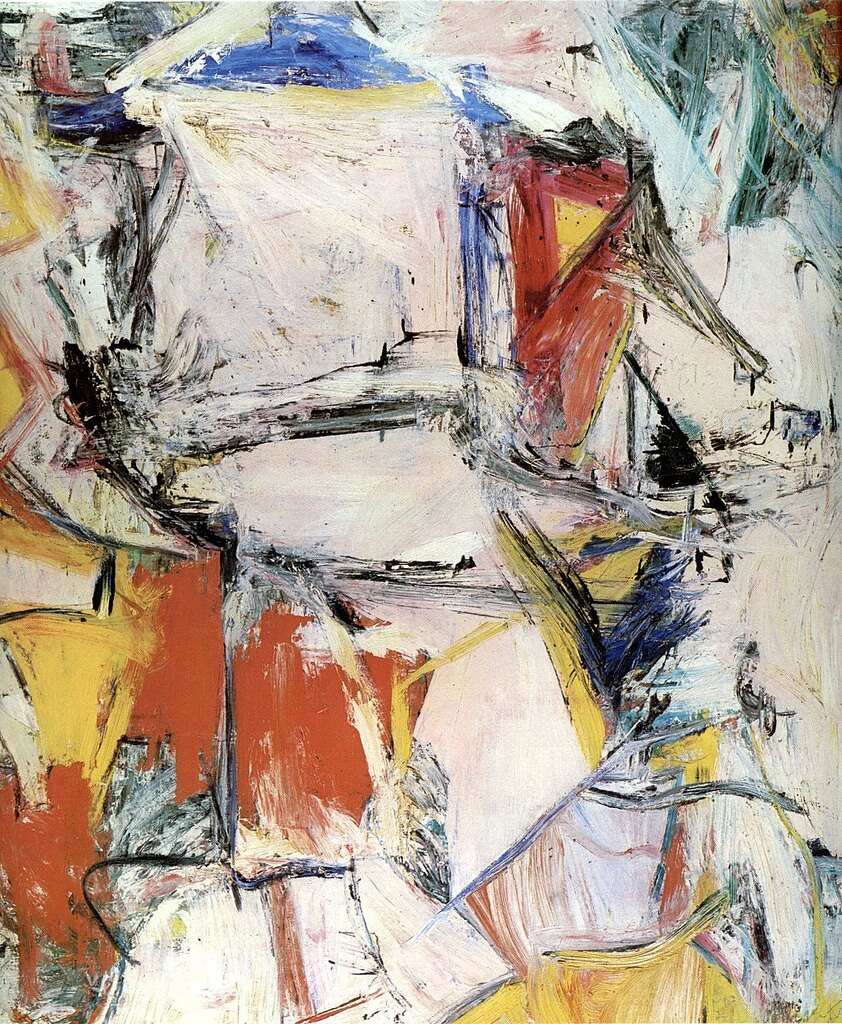 In 2015, the artwork was sold for $300 million, making it one of the most valuable paintings to be sold at an auction.
Year: 1955
Dimensions: 200.7 cm by 175.3 cm
Medium: Oil on canvas
1. Salvator Mundi by Leonardo da Vinci: $450.3 Million
How much is the most expensive painting in the world? The answer is a whopping $450.3 million. Salvator Mundi was painted for King Louis XII and his partner, Anne of Brittany, by the renowned artist, Leonardo da Vinci.
The world's most expensive painting depicts a half-length figure of Christ as Savior of the World. He is dressed in renaissance clothes, holding a crystal orb in his left hand, and offering benediction with the right hand.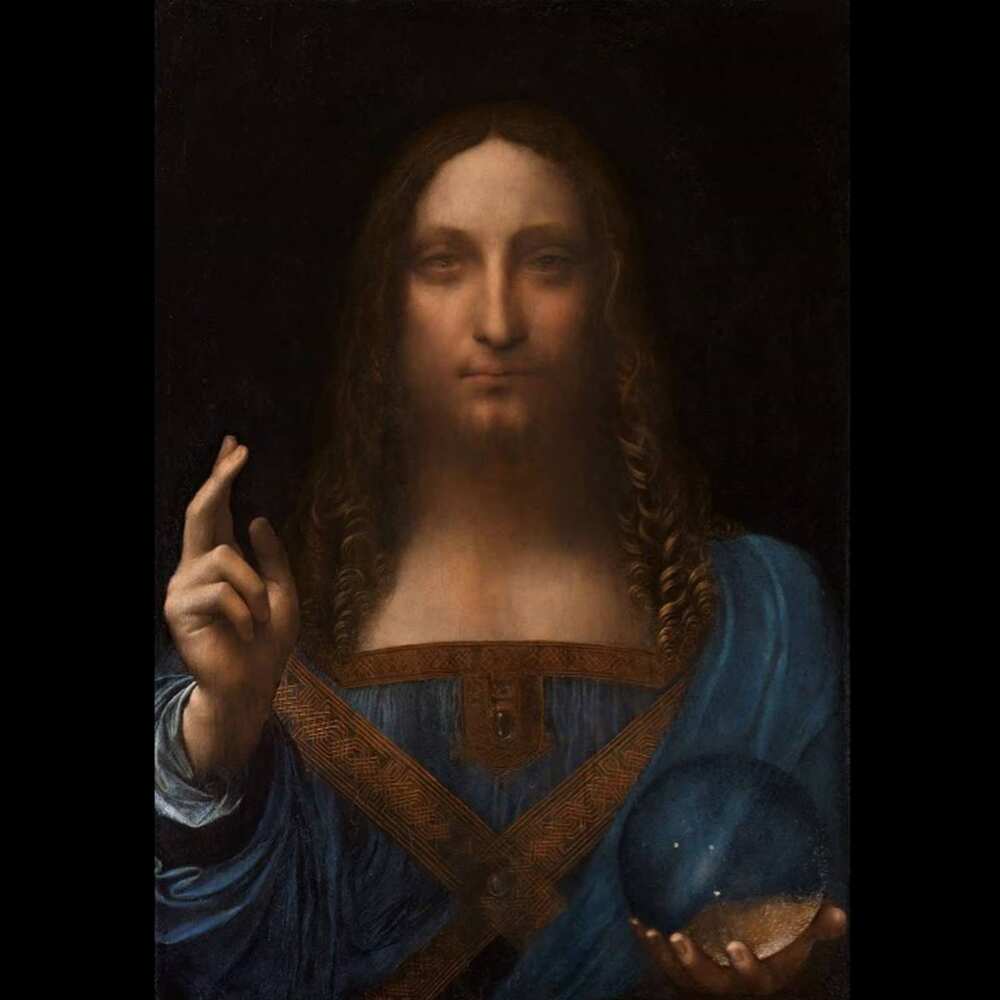 In 2017, the painting was sold at a New York auction for $450,312,500. So, who owns the most expensive painting in the world? The Salvator Mundi's current owner is unknown since he/she was never disclosed during the auction.
Medium: Oil on walnut panel
Panel dimensions: 65.5 cm by 45.1 cm
Painted image dimensions: 64.5 cm by 44.7 cm
As the art industry grows with each passing day, paintings continue to attract massive prices never heard of before. The most expensive paintings are sought after by collectors, museums, and traders aiming to make a profit. Which piece of art did you find most interesting?
Source: Legit.ng