The value of the most expensive house in the world will prove to you that people are living large out here. If you thought that paying a couple of thousands for your home was too much, then you will be surprised by how much other people are willing to pay for their dream homes.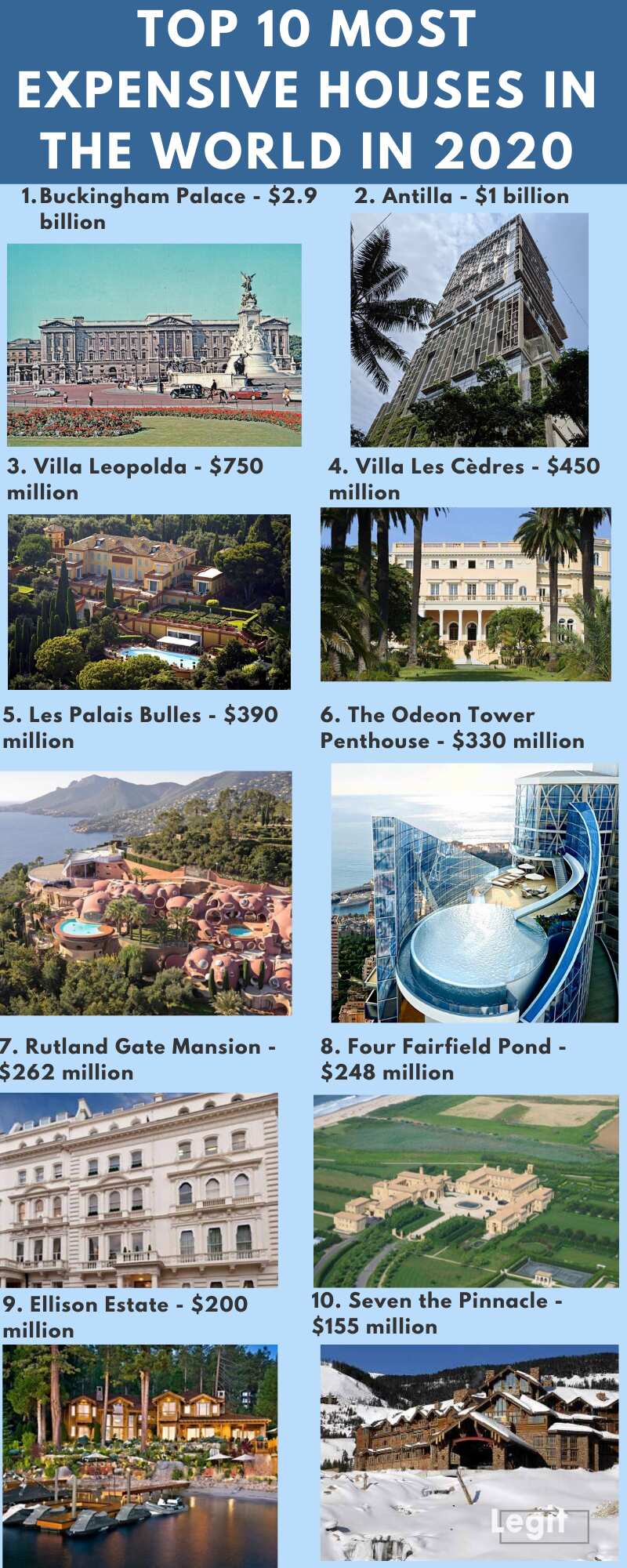 It is amazing how much money people are willing to spend on the most expensive houses in the world. These magnificent homes are very pricey, unique, and, for lack of a better word, cosy.
The most expensive house in the world 2020: Top 10
Many of us dream of owning beautiful houses. For many people, it remains to be only a dream, but for others, the dream turns into a reality. Celebrities, kings, queens, and billionaires are the owners of these extravagant and luxurious homes.
10. Seven the Pinnacle - $155 million
This one is situated in Big Sky Montana; it is the largest property of Yellowstone Club, a private golf and ski community. This home has 123 rooms and occupies 57,000 square feet.
The owner of this place is Tim Blixseth, who is a co-founder of Yellowstone Club, real estate developer, and timber baron.
The property is equipped with a heated flooring system, a gym, ten bedrooms, a spa area, pools, several fireplaces and more.
Precisely meant to be a skier's paradise, the 10-bedroom mansion has heating on every single floor to make sure that the house is always warm and cozy - in fact, even the driveway is heated.
Every room has a personal bathroom and fireplace, and the resort also has a wine cellar, a gym and outdoor and indoor pools for guests that have the pleasure of staying there can enjoy any time of the year.
9. Ellison Estate - $200 million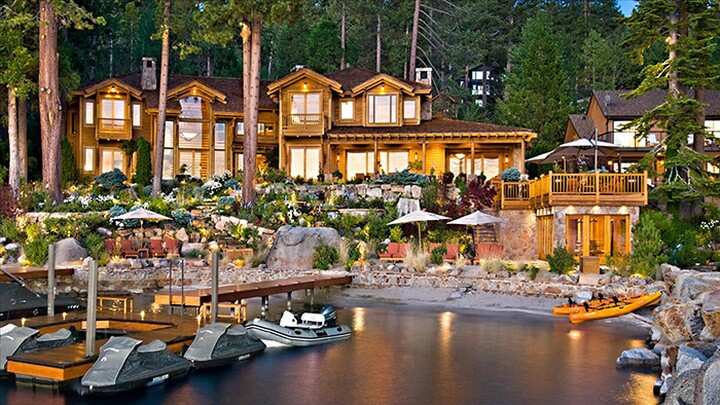 Ellison Estate is the most expensive house in California. It is also one of most expensive houses in the US.
It consists of 10 buildings situated on 23 acres. The property features a human-made lake, bathhouse, a tea house, a koi pond with crystal clear water, a horse farm and many other unique features.
All these elements make it one of the nicest places to live.
8. Four Fairfield Pond - $248 million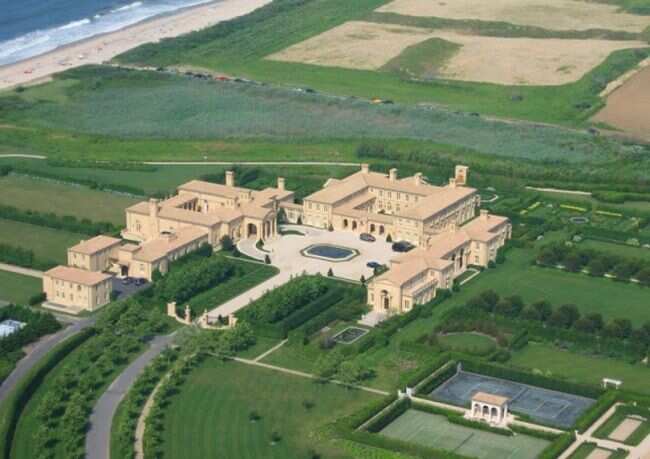 Four Fairfield Pond is the most expensive house in the US. It is located in Sagaponack, New York and sits on 63 acres facing the Atlantic Ocean.
It has amenities such as 39 bathrooms, 29 bedrooms, three swimming pools, 2 squash courts, 2 tennis courts, and more.
It is the most expensive house in America.
7. Rutland Gate Mansion - $262 million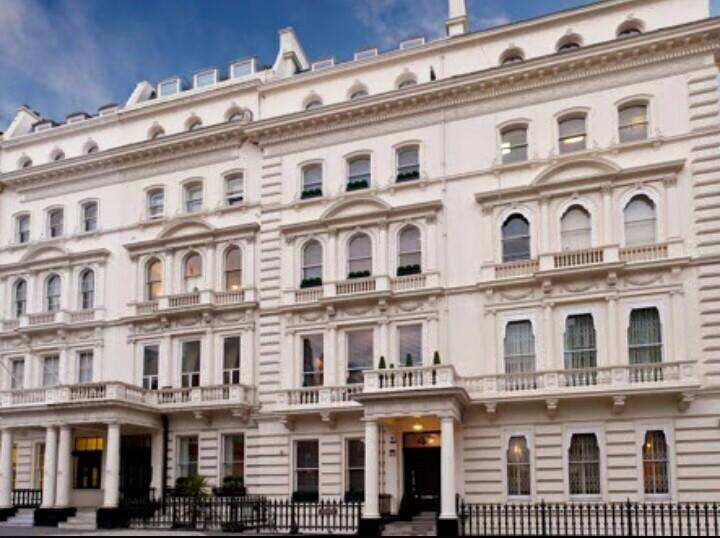 The building is situated near Hyde Park in London, and it has 45 bedrooms (decorated with gold), a large swimming pool, underground parking, and bulletproof windows.
Alberte Pinto, a famous photographer, worked on the interior of the mansion. It was the most expensive house in the world for sale in 2015.
6. The Odeon Tower Penthouse - $330 million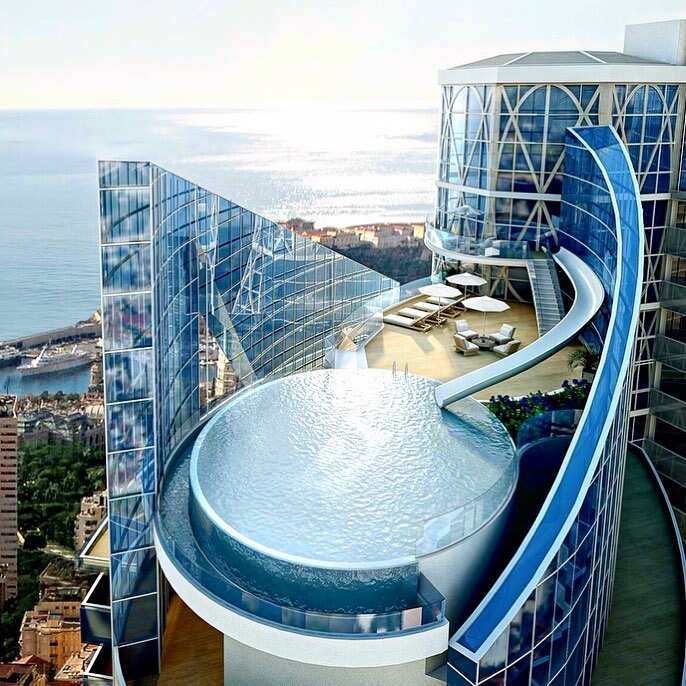 The property is a 35,000 square-foot apartment at the top of one of the most expensive buildings in Monaco.
The penthouse is spread out over several floors and includes its own private elevator and a private water slide into a 360-degree view infinity pool.
5. Les Palais Bulles - $390 million
Located in France, Le Palais Bulles was designed by Hungarian architect Antti Lovag who said he believed that curves were more natural to the environment than straight lines or angles.
It was built by Pierre Bernard in 1984 and is owned by Pierre Cardin, who acquired it in 1992.
Also known as "Bubble Place", this home has three swimming pools, numerous gardens and a 500-seat amphitheatre built into the hillside grounds.
According to the property's website,
Facing the Bay of Cannes in the rocky Massif de l'Esterel, this amazing home set on the heights of Théoule-sur-Mer boasts breathtaking views of the Riviera shoreline and its ochre inlets.
4. Villa Les Cèdres - $450 million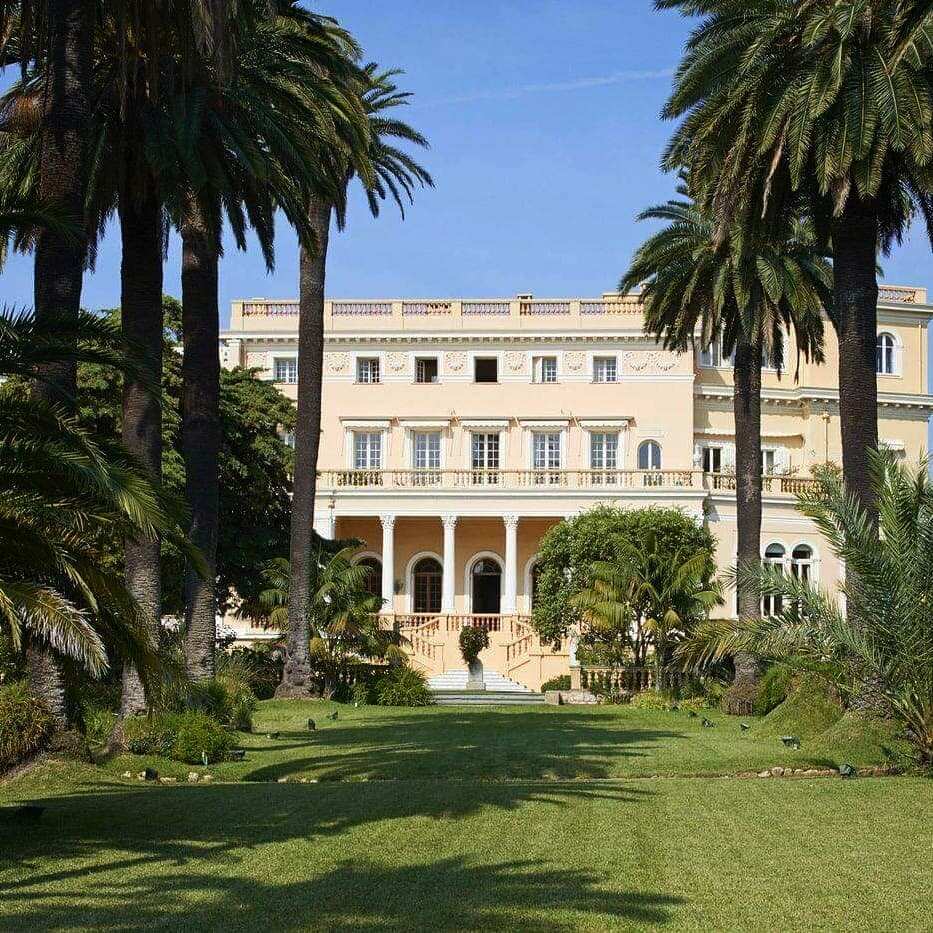 Villa Les Cèdres is situated in Saint-Jean-Cap-Ferrat, France. The property was first built in 1830 and purchased by King Leopold II of Belgium in 1904.
The property is set on approximately 35 acres of gardens.
The mansion was bought in 1850 by the mayor of Villefranche-sur-Mer and the estate was used as a farm for olive trees.
The home's history is just as interesting as the property itself. In 1904, Belgium's King Leopold II purchased the mansion and built out the home's splendid gardens.
Leopold II used Cedars primarily to accommodate his very young lover Caroline Delacroix. They met in 1899 when she was only 16 and he already 64 years old. He made her Baroness Vaughan and as his morganatic wife, neither she nor her children could have any claim on King's possessions or title.
In 1924, Villa Les Cèdres was sold to the Marnier-Lapostolle family, who harvested the bitter oranges of the estate to flavor the liqueur they created, Grand Marnier. The home was still owned by Grand Marnier when its parent company was acquired by popular Italian distiller Davide Campari-Milano.
3. Villa Leopolda - $750 million
The Villa Leopolda was owned by King Leopold II. The house was built in 1902, and even today, it is among the most expensive private houses in the world.
The home, which is located in France, has 19 luxurious bedrooms, fireplaces, a movie theatre, a number of rare artworks, swimming pools, gardens, and more. The mansion sits on 18 acres of land.
2. Antilla - $1 billion
Antilla is the most expensive house in India and it belongs to Mukesh Ambani.
The building is located in Mumbai, and it has the following: A car garage that has the capacity to hold Mukesh's personal car collection of 168 cars, in-house car service centre, 50 seater cinema, several swimming pools, two-story health club, 600 members of full-staff, double-height ceilings, ballrooms, crystal chandelier ceilings, retractable stages, multiple safe rooms, three helipads, and more.
What is the most expensive house in the world 2020?
1. Buckingham Palace - $2.9 billion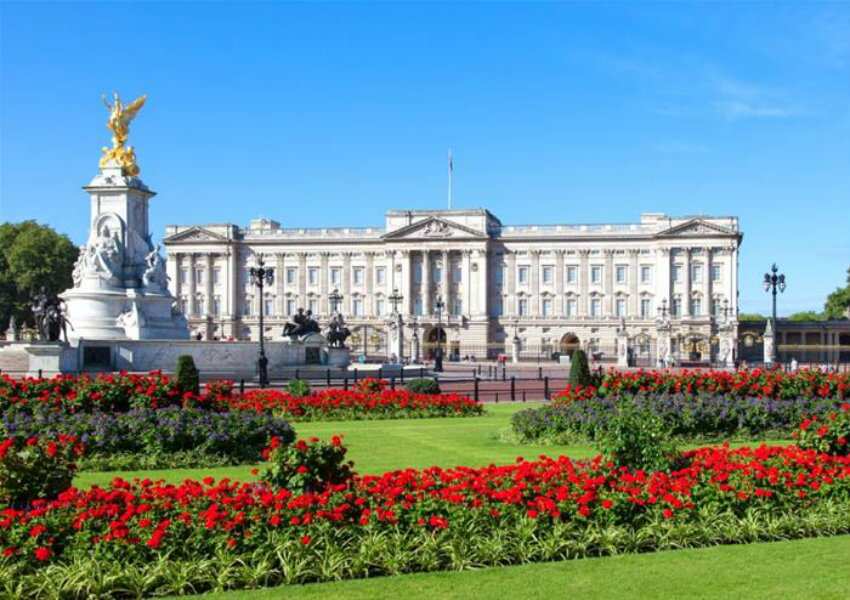 This palace is located in Westminster, it was built in 1703. It was the residence of Queen Charlotte (1761) and Queen Victoria (1837).
Today, Buckingham Palace is home to the Queen of England, is the headquarters of the Monarch and it also hosts significant national celebrations.
The property has 775 rooms. These include 78 bathrooms, 52 Royal and guest bedrooms, 19 State rooms & 188 staff bedrooms.
Buckingham Palace has served as the official London residence of the UK's sovereigns since 1837 and today, it is the administrative headquarters of the Monarch.
Although in use for the many official events and receptions held by The Queen, the State Rooms at Buckingham Palace are open to visitors every summer. More information about visiting the Palace can be found on the Royal Collection Trust website.
More than 50, 000 people visit the Palace each year as guests to State banquets, lunches, dinners, receptions and Garden Parties.
Here are some Frequently Asked Questions (FAQs) about the most expensive house in the world:
Which house is the most expensive house in the world?
Buckingham Palace holds the title of the world's most expensive house.
Who owns the most expensive house in the world 2020?
Buckingham Palace is owned by the British Royal family
How much is the most expensive house in the world?
Buckingham Palace, also known as the most expensive home in the world, is worth an insane $2.9 billion.
Which celebrity has the most expensive house?
Can you guess which celebrity owns the most expensive home? Jeff Bezos, Bill Gates, and Oprah Winfrey own the most expensive houses among celebrities.
In February 2020, it was reported that Amazon Chief Executive Officer Jeff Bezos had purchased the Warner Estate from media mogul David Geffen for an insane amount, $165 million.
Bill Gates' Xanadu 2.0 is valued at over $131 million while Oprah Winfrey's estate in Mendocino, California, is valued at over $90 million.
Popular actor George Clooney is also worth mentioning, as he once owned a luxury retreat in Cabo, Mexico, but he sold it for a whopping $100 million in 2016.
Now you know which is the most expensive house in the world. Stay tuned for more updates regarding other interesting information.