kwarapolyportal.org | Kwara Poly portal student login
In these times of globalisation, technical progress and innovations, it is paramount to be aligned with the demands of the internet community. Higher education institutions are the first among all the organisations which have to keep up with it. That is why Kwara State Polytechnic has put its best foot forward and presented their own Kwara Poly portal for students which allows one to perform different operations.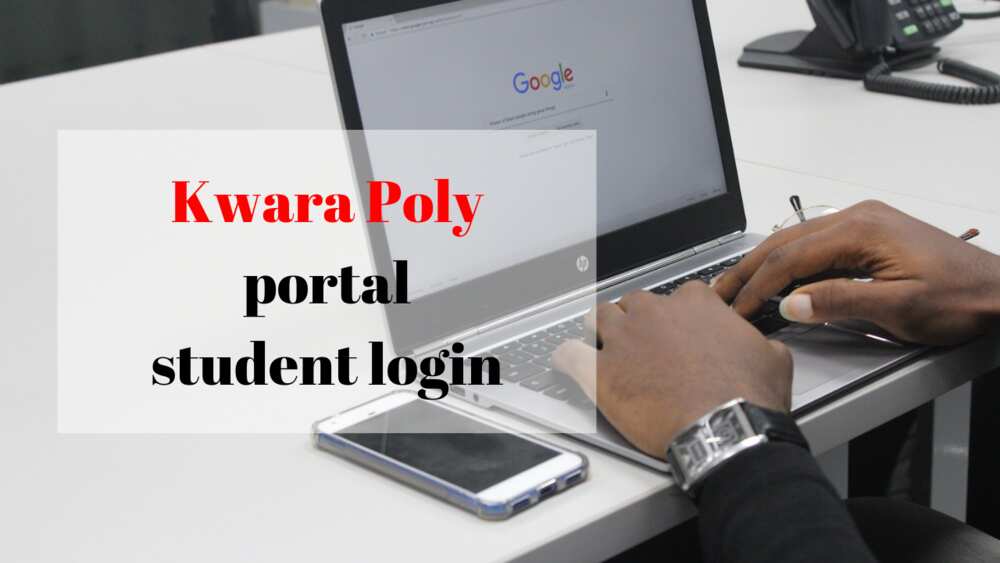 If you are new to this platform or have troubles with logging into your personal account, we are here to help you solve these problems. We will show you how to navigate this website and get all the information you need from it.
What is Kwara Poly portal?
Kwara Poly portal is a website designed by Kwara State Polytechnic in Ilorin. Using this site, students of the university, both freshmen and returning, will be able to register their personal student account and monitor all the necessary information about admissions and other administrative and academic activities.
How to access kwarapolyportal.org
If you have a question about how to get access to the portal itself, here is the answer. There are two easy ways to do it.
The first one is very straightforward, you should simply follow the link kwarapolyportal.org, and it will redirect you right to the Home Page.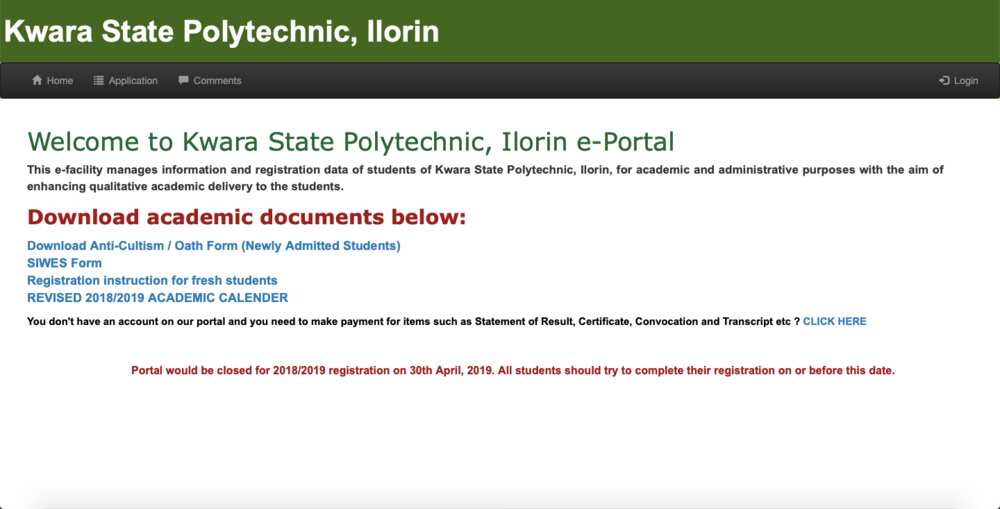 The second way it to go to the official website of the Kwara State Polytechnic – www.kwarastatepolytechnic.edu.ng. Following this link, you will be redirected to the Home Page. Here, you will see a bar menu with different quick links. Click on the Portal shortcut to get to the Home Page of the Kwara Poly portal.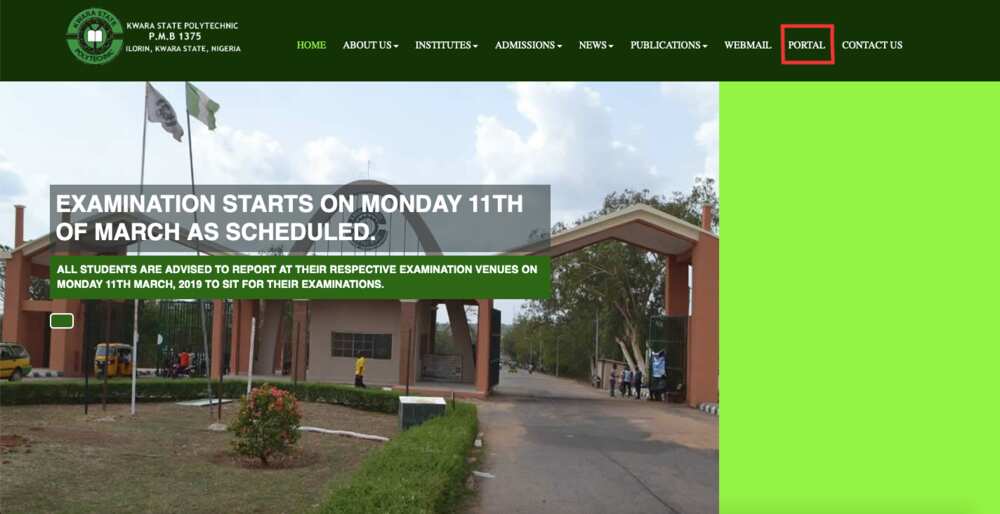 As you can see, these steps are extremely easy and do not take much time.
Registration and signing in on the website
Below, you will find some simple instructions on how to create or get access to your personal student account.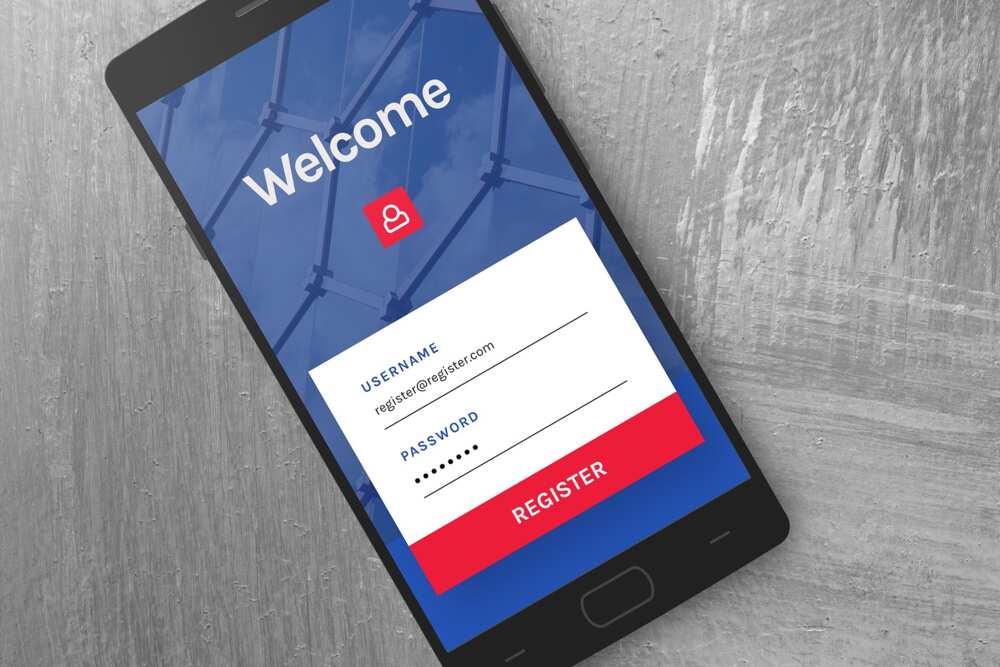 Registration guide for students
The administration of the portal has kindly assembled a detailed instruction on how to register for first-year students. It consists of 22 points that clearly explain what steps you should perform and what information you will get there and what kind of changes to make and what operations you can do.
In order to start using these instructions, first, visit the Home Page of the portal (you can find the link above) and click on the Log In button.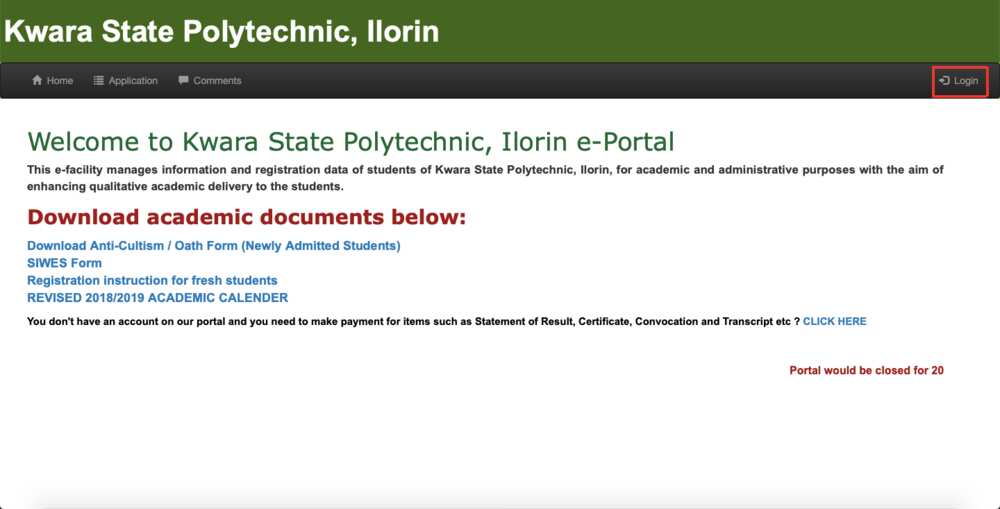 When you do this, you will be redirected to the following page. Here, you will be able to insert all the necessary information and proceed to other steps described in the guide.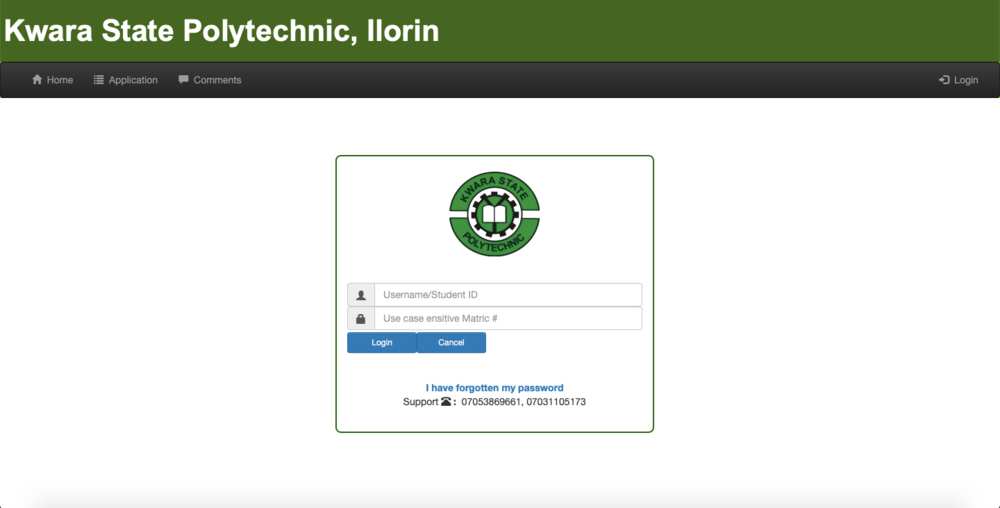 If you are a returning student, you can just use your existing login and password to get access to your account.
As you might have noticed on the screenshot, there is an opportunity to recover your password if you have problems with signing in. Also, there are two telephone numbers – 07053869661 and 07031105173 – that provide support with the login procedure.
READ ALSO: TOEFL exam in Nigeria 2019: cost, registration, dates
On the Home Page, you have the opportunity to perform a payment operation without having an account. You are able to create a record for payment operations. On the page for creating a record, you need to fill out the form with your personal information and other required data.
How to create an application for admissions
Using Kwara Poly portal, students can make an application for admissions for their particular program. There are three options offered for a 2019/2020 academic year:
Application For Admission Into HND Full-Time 2019/2020
Application For Admission Into HND Part-Time 2019/2020
Application For Admission Into ND Part-Time 2019/2020
You can find all three links on the Application Page of the portal. Choose your option and complete a quick registration after following the link. Also, if you already have this account, you can simply log in with your Applicant ID and password.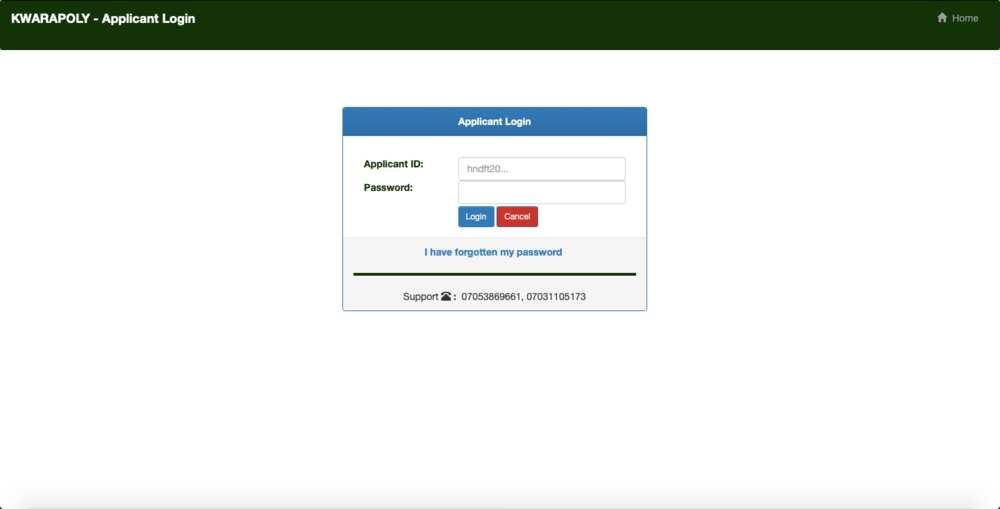 Now, you are fully informed about how to use Kwara Poly portal and enjoy all the features of the remote connection with your educational institution. Now, it will be easy for you to create admission application, monitor admission results and check up many other things concerning Kwara State Polytechnic.
READ ALSO: JAMB 2019: How to check and print your result
Source: Legit.ng