Who is Faze Rug? YouTuber's age, height, girlfriend, net worth
Faze Rug is a famous American vlogger, prank star, and internet celebrity. He is popular for his entertaining YouTube videos that he shares with his fans through his prank YouTube channels namely "Faze Clan" and "Faze Rug." Faze made his debut and greatest breakthrough by posting one of the greatest pranks of the century, "[] Prank," that currently has over 17 million views.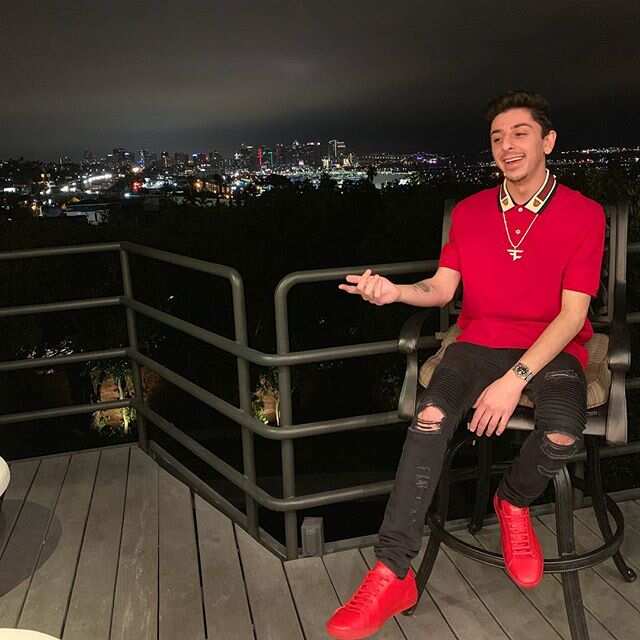 Faze is a talented American young man. He has indeed proven that the technology age is here. Love it or hate it, Faze has managed to attract millions of followers from all over the world. This is through his genius creativity, hard work, and passion for social media vlogging. Let us take a walk in Faze shoes and discover more interesting facts about the YouTube celebrity.
Faze Rug profile summary
Real name: Brian Awadis
Age: 22 Years
D.O.B: November 19, 1996
Place of birth: San Diego, California, USA
Zodiac sign: Scorpio
Fame: YouTube celebrity
Height: 5'6"
Brother: Brandon
Faze Rug real name
So, who is Faze Rug? He is a famous internet celebrity and the director of Faze Clan and Faze Rug. However, before we get into much detail, you will learn some of his background information before him becoming an internet celebrity. Faze official birth name is Brian Awadis. He was born and raised by his parents and elder siblings in the city of San Diego, California, USA.
How old is Faze Rug?
The prank star's date of birthday happens to have fallen on November 19, 1996. If you do your calculations correctly, Brian should be turning 23 years old in November 2019. Currently, Faze Rug age is 22 years. This makes him one of the youngest YouTubers with an impressive number of followers and subscribers through his social media platforms.
READ ALSO: Manuela Escobar bio: top 10 facts about Pablo Escobar daughter
Did you know that Brian parents are immigrants from Iraq? Yes! His father and mother were previously living in Iraq before migrating to the United States as immigrants and later registering for citizenship. In most YouTube prank videos that he has featured his parents, he is fond of referring to his dad and mom as "Papa Rug" and "Mama Rug." Faze Rug brother is known as Brandon. He is the first and eldest son while Rug is the second and the last born.
Early education
Just like most normal folks, Brian and his elder brother Brandon both attended school in San Diego. The information concerning the school names remains private as the internet celebrity has not yet spoken a word about it. Just like most students in the current technological era, he started developing his love for video games. This was his substitute hobby since he did not manage to make it to his high school basketball school team. He has played "Call of Duty" ever since his high school days.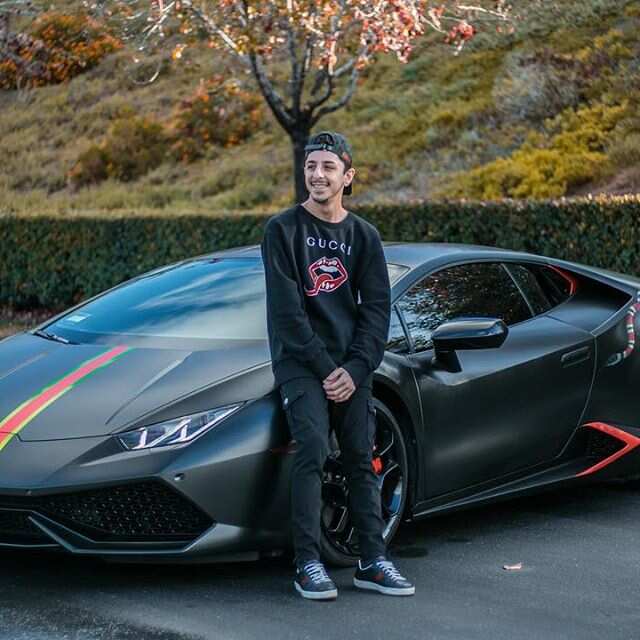 Brian decided to look for something to keep him busy during the rest of his high school life. Due to his slightly naughty and mischievous behaviour, he started involving himself in carrying out pranks. Thanks to the support he got from his friends, he realised that he was quite good at pranking his fellow school mates. Brian also enjoyed sharing some of his successful prank ideas to his fellow friends and schoolmates.
The great pranks earned Brian great popularity among his colleagues. As a result, he went ahead and invested in recording his funny pranks and saving videos for his memory. When Brian proceeded to a colleague, he created his YouTube page. He shared some of his favourite recorded pranks for everyone to see. As a freshman, he noticed that his videos had gained tremendous views from across the world.
At this point, Brian earned some money from his videos. He saw the possibility of making his career hence increasing the viewership of his videos. This would automatically increase his revenue returns. Faze made one of the decisions that would automatically make most parents lose their temper. He decided to quit his college education and venture into full-time video production. This automatically turned him into a YouTube vlogger.
Greatest breakthrough
Faze Rug did not know that one of his old YouTube prank videos was going to make him have millions of subscribers, likes, and views. On January 9, 2015, Brian published his record-breaking prank popularly known as "[] PRANK." Currently, in 2019, the six minutes three-second video has gurnard a total of 17,405,140 views! That is what I call success. Just like that, Rug took over the internet with the continuous post of his different prank projects.
Faze Rug net worth
At the age of 22 years, Faze Rug net worth is estimated to be above $1 million. This makes him one of the youngest millionaires through vlogging. His primary source of income comes from his extensive viewership, subscribers, and likes through his YouTube pages. This is evident by just visiting his YouTube page "Faze Rug." Currently, Brian boasts of millions of fans.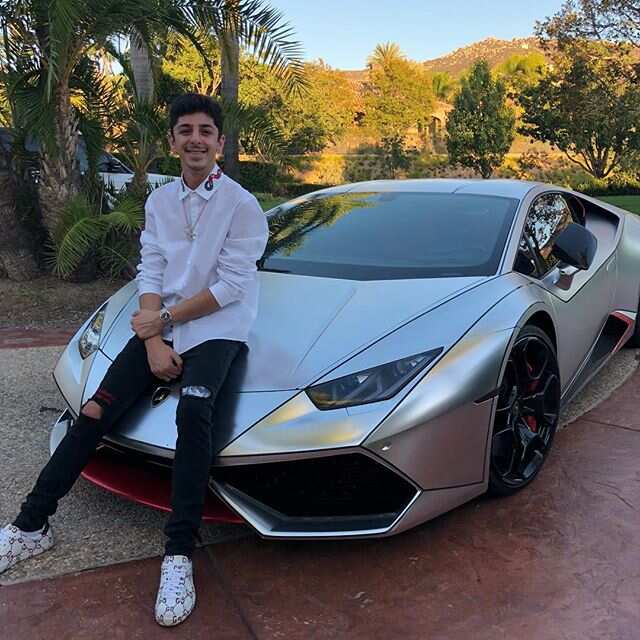 As per May 1, 2019, which happens to be Labour Day, he has a total of 12,052,026 YouTube subscribers. Listed below are some of his great successes according to YouTube.
READ ALSO: What happened to Lara Flynn Boyle from Twin Peaks?
Some of Brian greatest milestones over the year include:
1,000,000 subscribers — October 9, 2015
2,000,000 subscribers — April 14, 2016
3,000,000 subscribers — August 11, 2016
4,000,000 subscribers — December 28, 2016
5,000,000 subscribers — April 29, 2017
6,000,000 subscribers — August 12, 2017
7,000,000 subscribers — January 2, 2018
8,000,000 subscribers — March 29, 2018
9,000,000 subscribers — June 24, 2018
10,000,000 subscribers — September 8, 2018
11,000,000 subscribers — January 15, 2019
He joined YouTube on July 11th, 2012. In the few past years, he has managed to gunner over 2 billion views. Currently, his exact figures on views amount to 2,322,286,818 views. Apart from his official page, he also owns other prank related pages such as "Mama Rug and Papa Rug," "Faze Clan," among others. You can get a scoop of his pranks and creative videos through his Instagram handle "rugfaze" or through Twitter "@FazeRug, and even through Snaochat "thefazerug."
Brian is also an active online gamer. He posts his Call of Duty games through his social media platforms which appeal to most gamers. He also doubles up as the director in charge of a renowned group of online players that participate in various international gaming arenas. The group is popular is known as Faze Clan.
Faze Rug girlfriend
Brian has not been very outspoken concerning his relationship. Despite this, the internet celebrity is mostly seen alongside a beautiful female known as Molly Eksham. Even though they post their epic pictures online looking cosy, the two have not communicated any significant information if they are dating or not. The two have been featured in numerous vlogs and prank videos.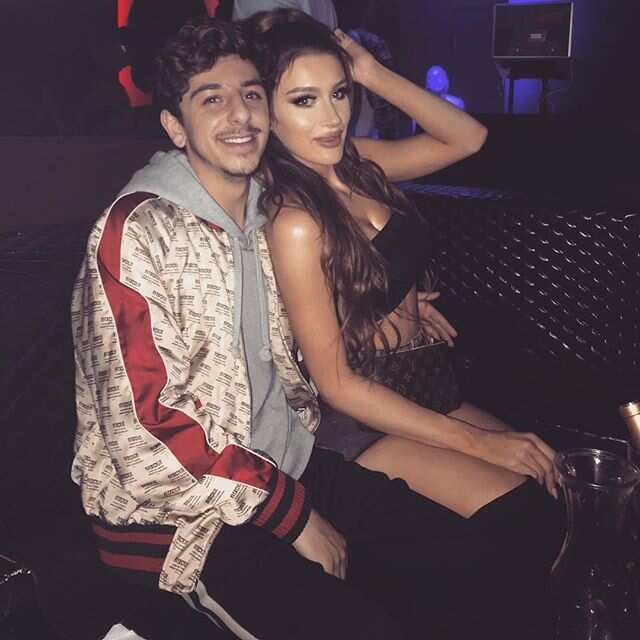 Molly happens to be an American model and a beautiful lady. The "couple" is known for chilling out together in Faze Rug house that is located in Poway, California. Most fans of Brian have been spreading rumours and asking the two if Molly is the official Faze Rug's girlfriend. We hope to hear from the horse's mouth very soon concerning this matter.
Brian is known for enjoying his family company whenever he is not making videos. He also hangs around his big brother Brandon who doubles up as a vlogger. Brian is also known to be close with his big brother's girlfriend who is known as Jackie Figueroa.
How tall is Faze Rug?
Faze Rug height is 5 feet 6 inches. His hair colour is black and eye colour black. Brian loves to rock funky hip-hop looks that include great labels like Nike for shoes. He also rocks a cape facing the back side on different videos. Black is one of his most dominant colours of choice.
Faze Rug is an American internet celebrity. He has greatly earned his fame through his YouTube prank videos and vlogs. He made his most celebrated debut through one of his prank that is based on illegal liquid reaching millions of views. His creativity has dramatically boosted his net worth as he acts as a social media role model to youths in the technological age.
READ ALSO: How much is Jennifer Lopez worth? Singer's bio, age, height, boyfriend
Source: Legit.ng