Dana Bash, she is one of the famous faces/names on international television. She is a TV host, journalist and news anchor. Despite being a mum, she has been focused on her career and getting to where she is all from pure hard work. The facts about the lady will wow you.
Despite being in two broken marriages, her career is one of the things she is proud of. Working in the world's largest news organisation is a dream for many people. She is not only a news anchor but also she has made it to the top hierarchy in international newsrooms.
Profile summary
Full name: Dana Ruth Schwartz
Nickname: Dana Bash
Age: 48 years old
Date of birth: 15th June 1971
Birthplace: Montvale, New Jersey
Professional: Reporter, anchorwoman and politician correspondent
Marital status: Divorced
Child: Jonah Frank
Eye colour: Light brown
Hair colour: Light Brown
Weight: 59 kg or 130 lbs
Height: 5 feet 6 inch
Religion: Reform Jewish
Nationality: American
Ethnicity: White
Zodiac: Gemini
Net worth: $2 million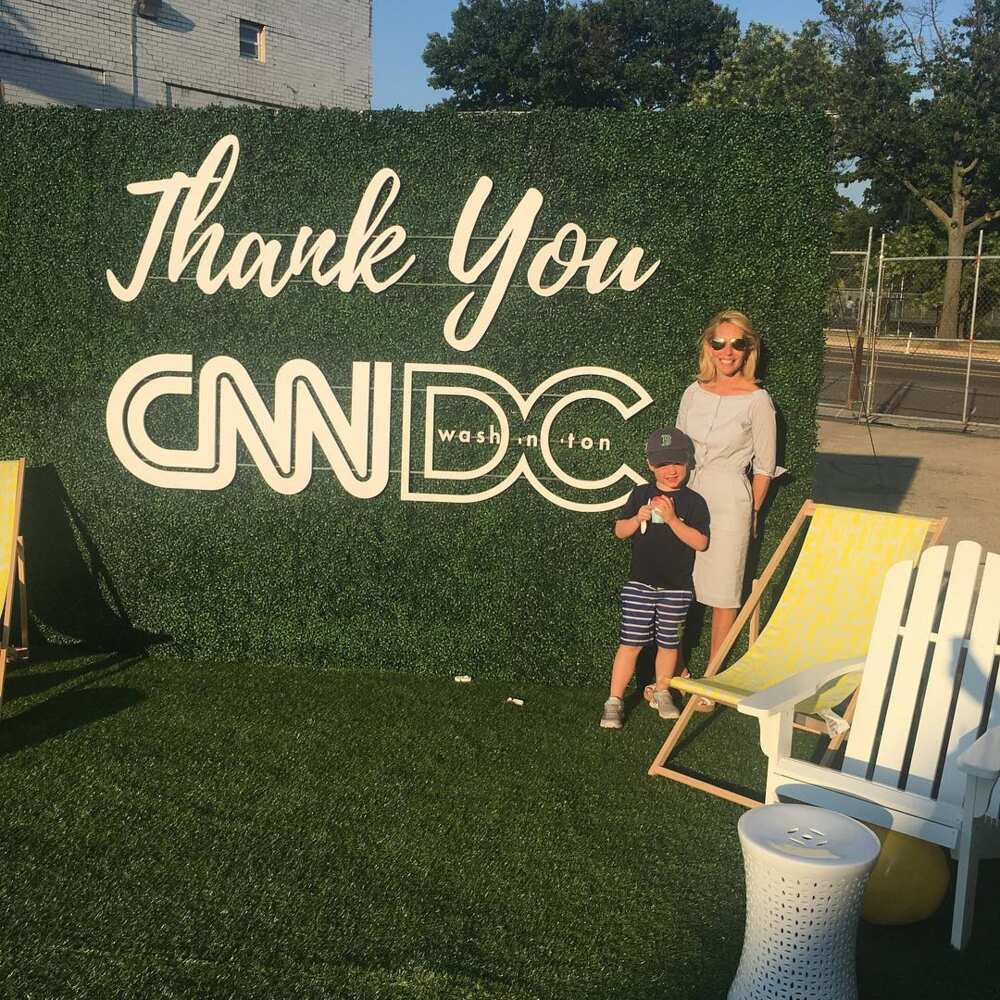 Dana Bash bio
She was born on 15th June 1971, Montvale, New Jersey. Her nationality is American. Her parents are Frances Weinman Schwartz (taught Jewish and was an author) and Stu Schwartz (worked for ABC news channel as a senior broadcaster producer). Due to the nature of her father's job, they relocated to several locations such as Washington, New Jersey, and New York. She has an older sister and two younger brothers. She was raised in a family of Reform Jewish. Among her siblings, she was the easiest and the quietest one. For high school, she went to Pascack Hills School and later joined George Washington University, where she graduated with a degree in political communication.
Dana Bash age
How old is Dana Bash? This is a question most people would not get right. Dana has a very youthful face, and her age is unbelievable. She will be turning 48 years old this year.
READ ALSO: Tempestt Bledsoe now: age, net worth, husband, kids, arm
Dana Bash salary
With some basic knowledge, the salary of a CNN correspondent is on an average of several thousand to several million dollars depending on someone's experience. The exact salary of CNN political correspondent is not available to the public. For her, she has several decades of experience to display for her career at CNN, and it is obvious her hierarchy is on top on CNN in terms of remuneration.
Dana Bash net worth
Due to her optimistic nature and positive attitude, she has had the opportunity of getting to the peak of her success in her career. According to research done, her net worth is at $2 million. All her money is from her prolific journalism career.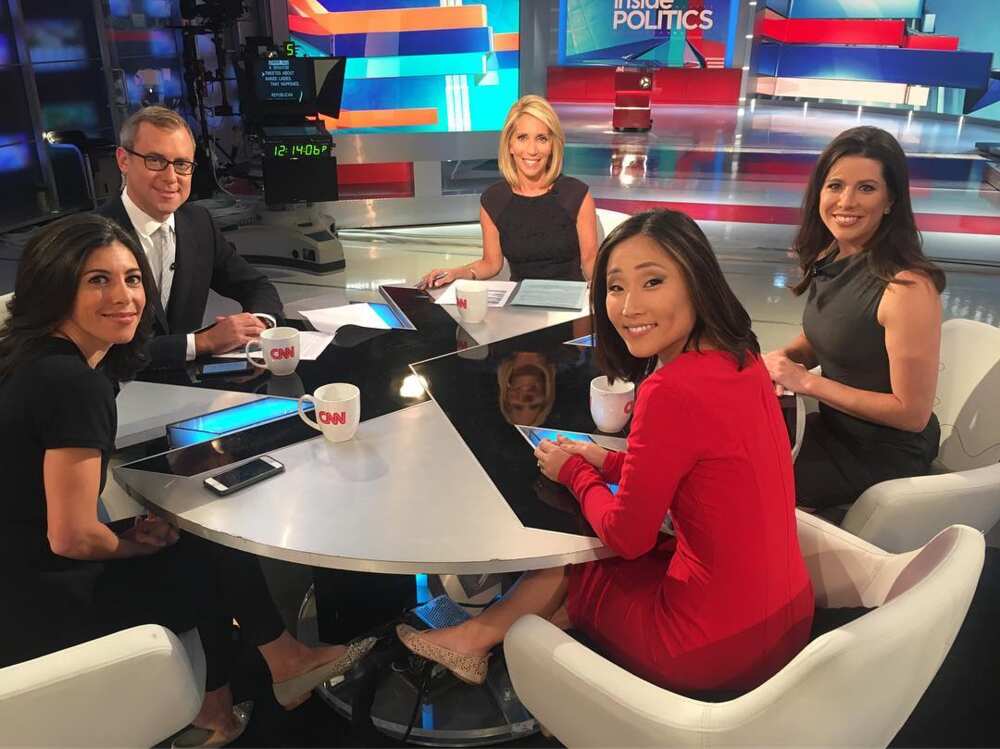 Jeremy Bash Dana Bash
Dana Bash husband, Jeremy Bash, is a former CIA executive. The two got married in 1998. Their marriage lasted for nine years before it fell apart. In 2007, their divorce was finalized, and they stated that their reason for separation was due to 'Lack of understanding'. Although they are not together, CNN Dana Bash has kept the name of her ex-husband.
John King Dana Bash
After a year from her divorce, she was able to find love once again. She got married in 2008 to John King who is a fellow CNN star. When John was growing up, he was raised as a Roman Christian but changed to Judaism before he wedded Bash. Dana Bash John King were blessed with a baby boy. Unfortunately, their marriage ended in 2012, and they finalized their divorce the same year.
READ ALSO: Maisie Richardson-Sellers bio: Age, height, ethnicity, partner
There are rumours that Bash moved on and is linked with Spencer Garrett who is an L.A. based Hollywood actor. It is suspected that their relationship started in 2013 and it seems to be serious. There are no details if they are ready or not to take it to the next level.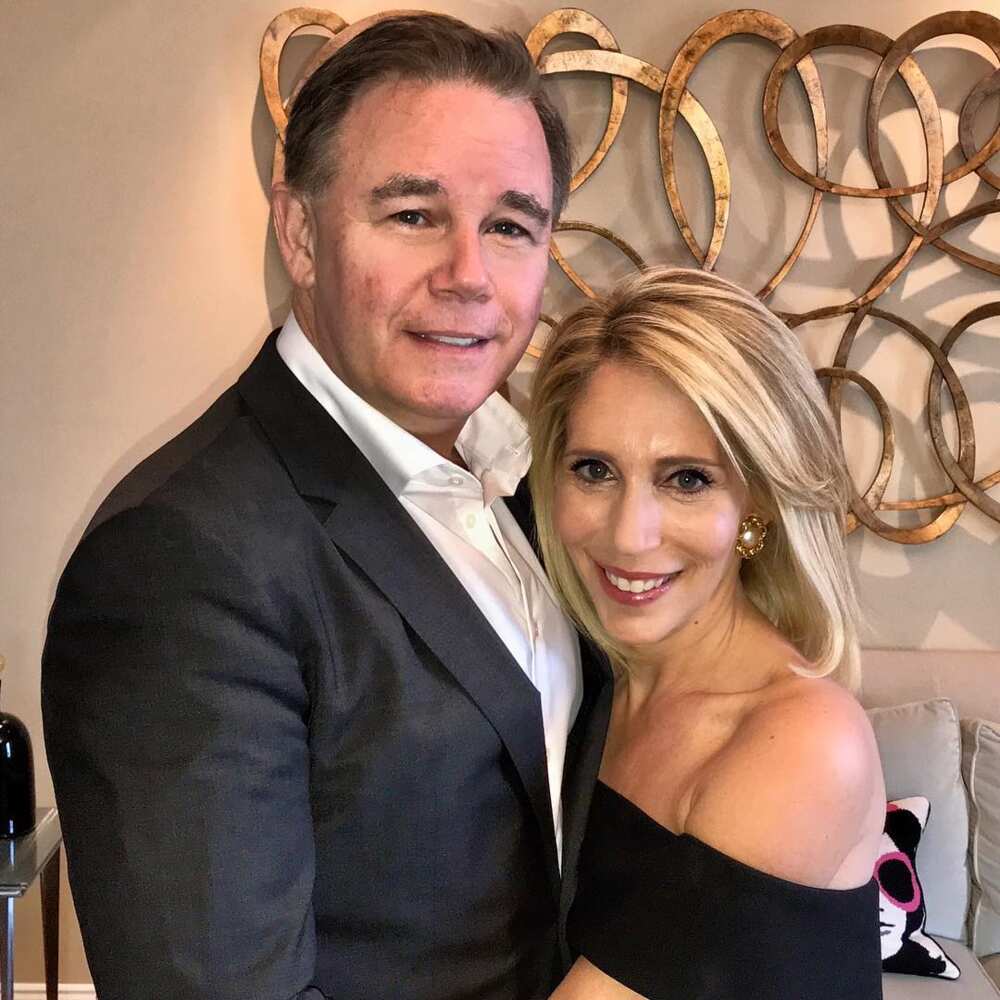 Height and body measurement
She weighs 130 lbs or 59 kg. She stands at a height of 5 feet 6 inch or 168 cm. She maintains herself with regular workouts. Her workout routine has given her a younger look with a waist of 24 inches, hip size of 35 and a bust size of 34 inches. Truth be told, she has been able to keep herself young.
Dana Bash plastic surgery
Her face is free from wrinkles, and the skin appears tight and smooth. Comparing women of her age, her face contrasts. After looking at her before and after pictures, predictions from a plastic surgeon are that she has undergone a facelift which is combined with Botox injection. They base their allegation on her unnatural face skin. With a comparison of her photos, she looks ten years younger than her actual age. Another sign of her beauty surgery is the appearance of her eyes. With her age, her eyes are awake, they look fresh, and there is no excess upper skin and also under her eyelids.
Dana Bash CNN
Bash started working while still in college. She was an intern at CBS, CNN and NBC before she began her career. She also holds an honorary degree in Human Letters of the Franklin Pierce University in Rindge, New Hampshire. She currently serves as the chief political correspondent at CNN. It has been a journey of dedication and pure hard work for her to get this far. She joined CNN in 1993, and she has worked herself to the top. She covered the 2000 and 2002 midterm elections. In 2004, she participated in the US presidential campaign network's coverage and midterm election coverage in 2004.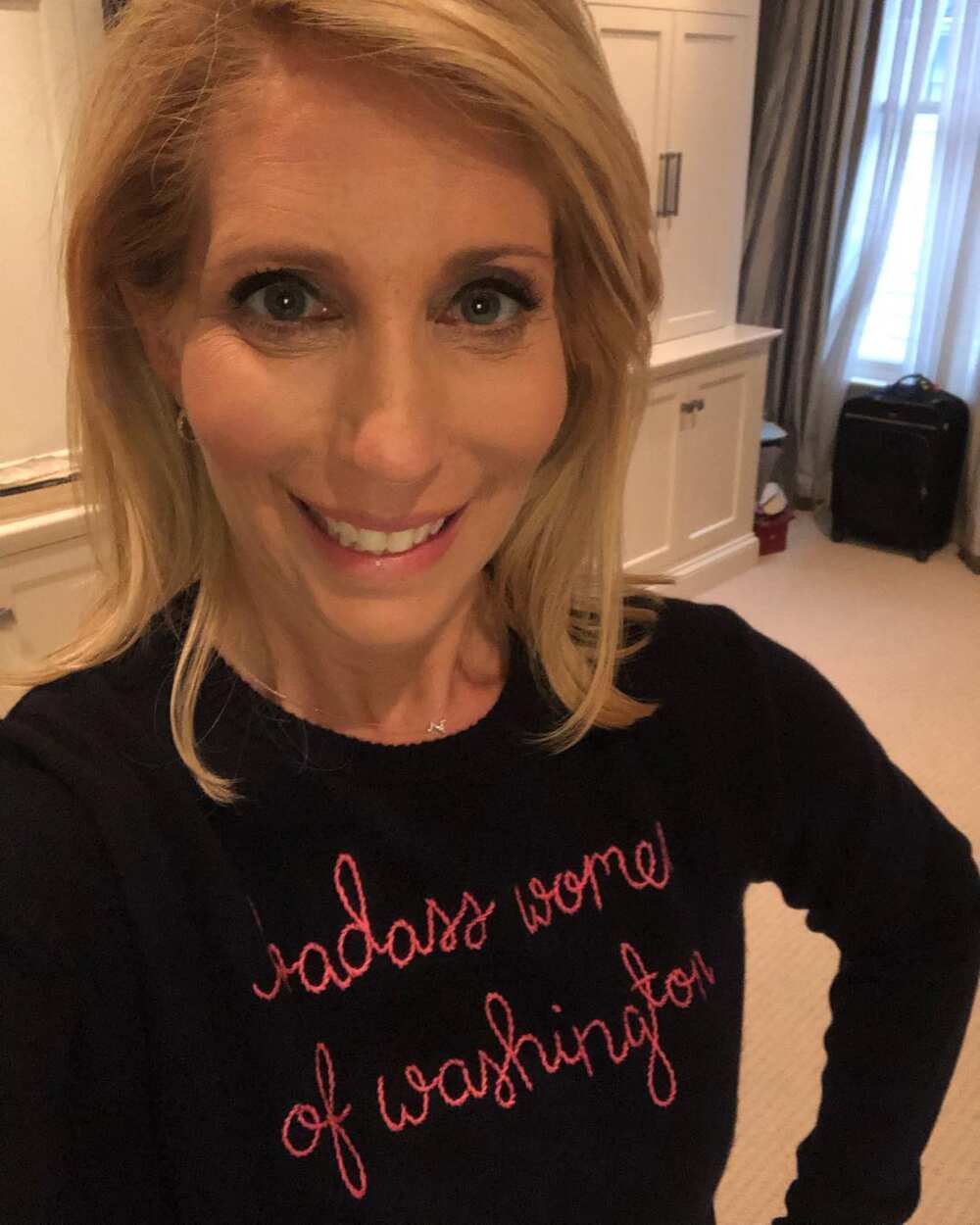 She has received Everett McKinley Dirksen Award as CNN congressional respondent for reporting the Congress Award by the National Press Foundation for three continuous times. She became CNN chief congressional correspondent in 2006. She got a career-changing role in 2008 as the White House Correspondents' team member of CNN. In 2012, during the US Presidential Campaign, she and the other CNN team members received the Peabody Award for the brilliant historical coverage. She was also a co-anchor and lead reporter of CNN coverage in 2016 at the US Presidential elections. Today she works at the senior most position of a reputable News Channel.
Social media profile
She is very active on Instagram, Facebook and Twitter. She has 49k followers on Instagram and more than 287k followers on Twitter.
Dana Bash life is one to admire. Nothing has come in between her and her success, and she has been able to overcome all the challenges in her life. Her life is one to admire, keep shinning, Dana.
READ ALSO: Offset net worth, house, age, height, girlfriend, wife, children